Parker Moore wins special election in House District 4
Republican Parker Duncan Moore won a decisive victory in the special election for the vacant House District 4 seat.
As of Wednesday morning, Moore had 1,709 votes (67 percent). Democrat Juanita Allen Healey had 524 votes (20.6 percent) and independent Polan "Pete" Willis Jr. had 316 votes (12.4 percent). 25 of the 27 boxes had been counted.
Moore is a 29-year-old marketing representative with Encore Rehabilitation.
Moore will only be the state representative for the next six months and will only actually sit in the Legislature to vote on something if Governor Kay Ivey  were to call a special session between now and the end of November.
Parker Duncan Moore will also be on the Republican primary ballot on June 5.  Rep. Moore will face Tom Fredericks in the GOP primary. The eventual GOP primary winner will face Juanita Allen Healey again on November 6 in the general election.
House District four includes parts of Limestone and Morgan Counties.
Some have called for ending the practice of holding special elections for vacant legislative seats and instead allow the governor to appoint someone to fill vacancies. In House District Four there has been a special Republican primary, a special Republican primary runoff election, and now a special general election, all of which cost money, for the vacant seat. The 2018 regular session was over weeks ago and House District Four's seat was vacant the whole session and now Moore will likely never cast a vote in this term.
House District Four became vacant after former House Majority Leader Mickey Hammon, R-Decatur, pled guilty to bank fraud as part of a wider federal corruption investigation last year. Hammon is now cooperating with federal authorities. Former Republican Party Chairman Marty Connors, state Representative Jack Williams (R-Vestavia), and a California healthcare billionaire have all been indicted based, at least in part, on Hammon's testimony. After the election of 2010 Republican lawmakers chose Hammon and Mike Hubbard (R-Auburn) as the leaders of the Alabama House of Representatives. Hubbard was convicted on multiple felony ethics violations in 2016.
Original reporting by the Times Dailey's Mary Sells contributed to this report.
Voting rights activist calls for federal Department of Democracy
LaTosha Brown, a Selma native who co-founded Black Voters Matter, issued a statement saying that it is time to reimagine American democracy.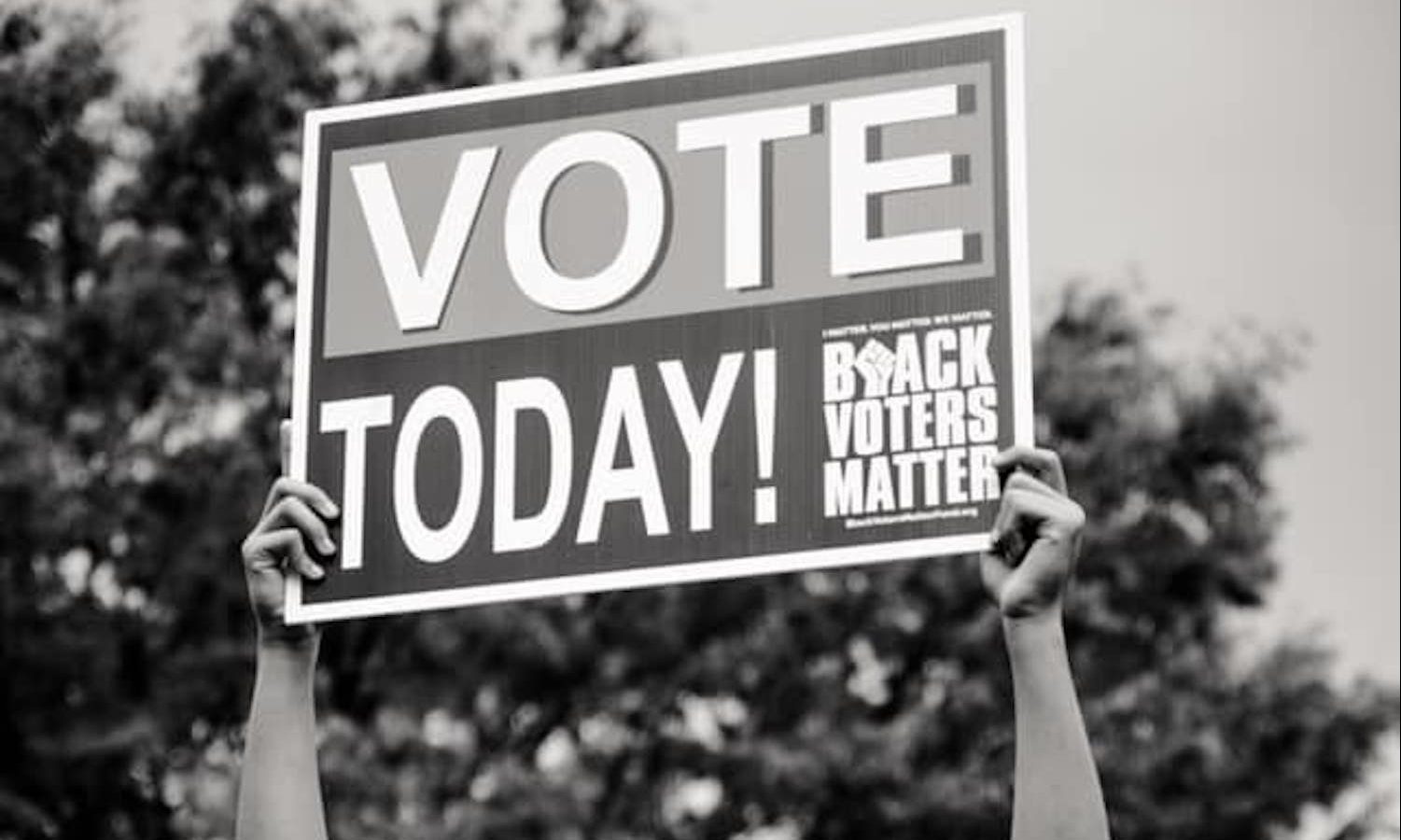 The co-founder of an organization that is working to mobilize Black voters in Alabama and elsewhere used the 55th anniversary of the Voting Rights Act on Thursday to call for a new federal agency to protect voting rights nationwide.
LaTosha Brown, a Selma native who co-founded Black Voters Matter, issued a statement saying that it is time to reimagine American democracy.
"The Voting Rights Act should be reinstated, but only as a temporary measure. I want and deserve better, as do more than 300 million of my fellow Americans," Brown said.
The U.S. Supreme Court invalidated a key provision of the law in a 5-4 ruling in 2013, eliminating federal oversight that required jurisdictions with a history of discrimination to get approval before they changed voting rules.
"To ensure that the Voter's Bill of Rights is enforced, we need a federal agency at the cabinet level, just like the Department of Defense," Brown said. "A Department of Democracy would actively look at the patchwork of election systems across the 50 states and territories. With federal oversight, our nation can finally fix the lack of state accountability that currently prevails for failure to ensure our democratic right to vote."
She cited excessively long lines, poll site closings and voter ID laws in the recent primaries in Wisconsin, Georgia, Kentucky and Texas as voter suppression techniques that disproportionately affect Black and other communities of color.
Brown said that the July 17 passing of Rep. John Lewis, who was nearly killed marching for voting rights in Selma in 1965, has amplified calls for the Voting Rights Act to be strengthened. That's the right direction, she said, but it isn't enough.
"History happens in cycles, and we are in a particularly intense one. We have been fighting for the soul of democracy, kicking and screaming and marching and protesting its erosion for decades," Brown said.