Alabama GOP denounces Jones for voting no on Haspel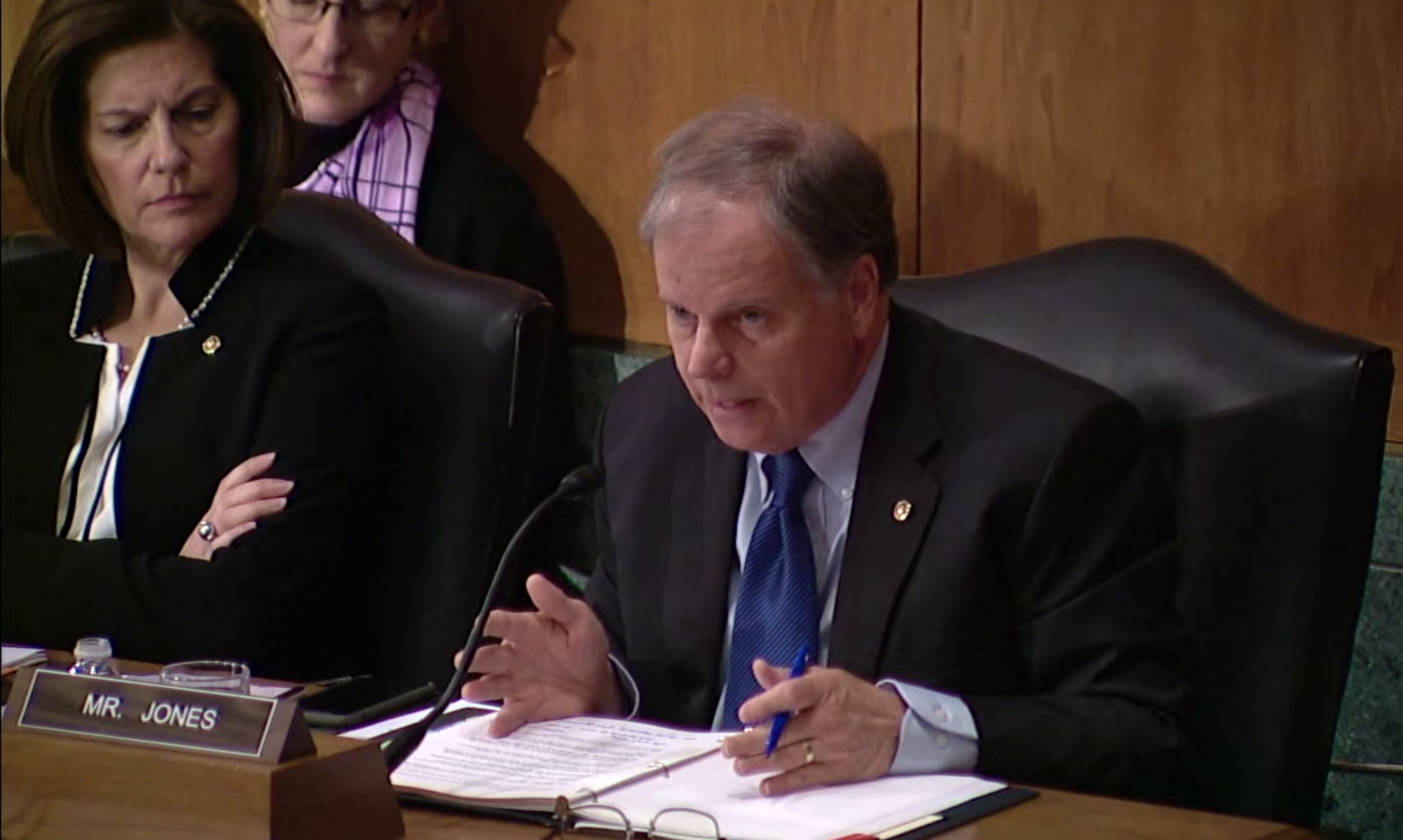 The Alabama GOP rebuked Sen. Doug Jones, the state's Democratic senator, over his no vote on a CIA director nominee that has drawn the ire of senators from both parties.
Jones signaled through a statement this week that he would vote no on the CIA nominee Gina Haspel's confirmation. His reasoning was mostly based on Haspel's answer to the question of whether she thought an enhanced interrogation program was immoral.
"While her career has been impressive, Ms. Haspel's role in programs that conducted torture is very troubling; her refusal to acknowledge the immorality of such conduct even today with the benefit of hindsight is even more so and reflects poorly on our nation's reputation as a moral leader in the world," Jones said through a statement.
The Alabama GOP, who have been critical of some of Jones' moves while in the Senate, denounced the senator's move.
Terry Lathan, chairman of the Alabama GOP, said that Haspel is a qualified candidate who is "deserving of a confirmation by the U.S. Senate."
"In voting no to confirm Gina Haspel, Senator Jones is choosing to put partisanship over our nation's security," Lathan said. "Alabama voters will remember this when they head to the polls to choose their next U.S. Senator in 2020."
Since Jones has taken office, the Alabama GOP has constantly reminded him of his pending election in 2020.
Jones narrowly won the seat in a Special Election in December after his opponent, former Supreme Court Chief Justice Roy Moore, faced a great backlash for allegations of sexual misconduct and dating teenagers nearly four decades ago.
Haspel, however, will face a vote soon in the Senate, and it is clear that she will win a nomination despite the opposition of most of the Democrats and a few influential Republicans.
Sen. John McCain, Republican from Arizona, was the most prominent in his denouncement.
"I believe Gina Haspel is a patriot who loves our country and has devoted her professional life to its service and defense," McCain said. "However, Ms. Haspel's role in overseeing the use of torture by Americans is disturbing. Her refusal to acknowledge torture's immorality is disqualifying."
Haspel's role in a secret prison in Thailand and her involvement with a controversial program that used enhanced interrogation techniques has become a linchpin of opposition for the nominee.The program, a product of post 9/11 policies, used techniques to interrogate prisoners that some advocates call torture.
One allegation is that Haspel destroyed video tapes of interrogations conducted on Al-Qaeda suspects.
When asked about the program, Haspel said she would not continue the program if confirmed as director. She reiterated that point in a letter to Virginia Democrat Sen. Mark Warner on Wednesday when she said the program should have never been conducted.
The Senate Intelligence Committee confirmed Haspel on Wednesday, and she will now go before the full Senate.
Print this piece
Survey shows small businesses are concerned about lawsuits over COVID-19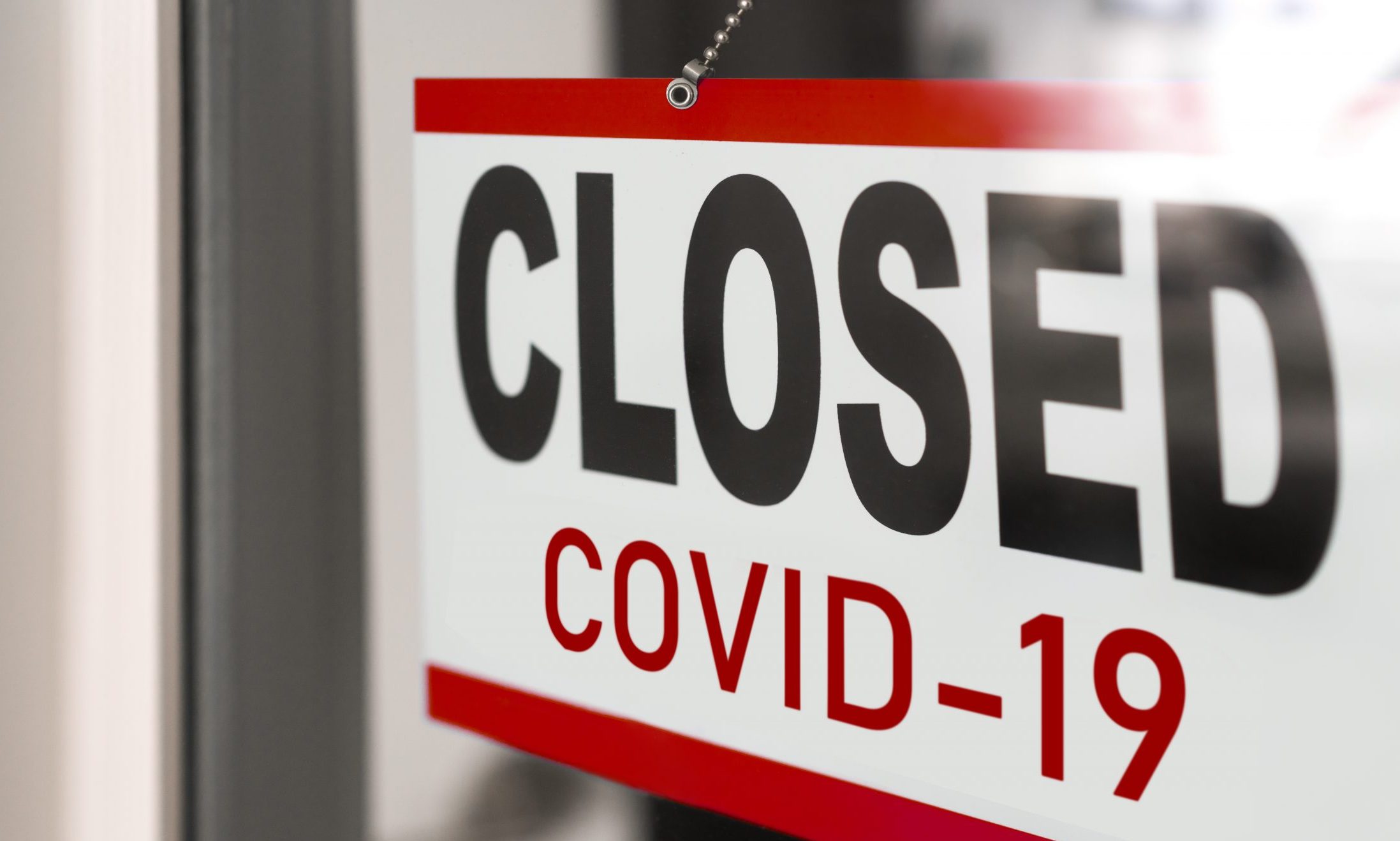 A majority of Alabama small business owners surveyed by the National Federation of Independent Business said that they are concerned about the possibility of lawsuits related to the COVID-19 outbreak, according to the NFIB.
Sixty-nine percent of owners who responded to the online survey say that they are very or moderately concerned about increased liability. Twenty-one percent say they're not too concerned, while just nine percent say they aren't concerned at all.
"Even in the best of times, small businesses are often the target of opportunists trying to make a buck by filing a frivolous lawsuit," NFIB State Director Rosemary Elebash said. "It's clear from the survey that Alabama small business owners are concerned about the potential for lawsuits to try to exploit the already devastating effects of the coronavirus."
"During the regular session of the legislature, Sen. Arthur Orr introduced a bill that would provide civil immunity for businesses, healthcare providers, churches, schools, and other organizations in connection with the novel coronavirus during a declared state of emergency," Elebash said.
"The reasonable measures provided in Senator Orr's bill would protect businesses struggling to keep their doors open from the risk and expense of lawsuits associated with COVID-19," Elebash said. "If the legislature is called back for a special session, Senator Orr's bill will be one of NFIB's top priorities."
The Senate wanted to address the Orr bill; but the leadership in the House of Representatives demanded that the legislature deal solely with the budgets, the school buildings bond issue, supplemental appropriations, and local legislation. The legislature left for spring break on March 12; but returned two weeks later on March 31 to a different world. Fears of contracting the virus turned the remainder of the 2020 legislative session into a much abbreviated limited affair more concerned with social distancing than passing legislation.
In other results, the survey respondents said: 70 percent say they're very or moderately concerned about getting customers back; 69 percent are concerned about managing the health and safety of their customers; 66% are concerned about managing the health and safety of employees; 69 percent are concerned with having to comply with new regulations related to the coronavirus; and 68 percent are concerned about finding an adequate supply of supplies such as hand sanitizer and disinfectant.
"This has been a challenging spring for Alabama's small businesses," Elebash said. "NFIB is committed to working closely with elected officials to develop strategies that allow more businesses to reopen fully so people can get back to work."
The Congressional Budget Office estimates that the U.S. economy lost $8 trillion in projected economic growth moving forward due to the COVID-19 crisis and the forced economic shutdowns to fight the spread of the virus and that is could take until 2030 for the economy to fully recover.
The federal government released the May jobs report and unemployment was 13.3 percent which is an unexpected improvement from April's 14.7 percent
Many businesses are still closed down by government order in states that are reopening more slowly than Alabama. Other businesses can not reopen economically due to social distancing guidelines in place limiting their occupancy and the liability issue only adds another fear that is holding some business owners back, further slowing the economic recovery.
The National Federation of Independent Business is the nation's leading small business advocacy organization. The NFIB was founded in 1943. 110,173 Americans have died from COVID-19.
To learn more visit their website: www.NFIB.com.
(Original reporting by the Wall Street Journal and CNBC contributed to this post.)
Print this piece