BCA's Canary pumps money into Senate race pushing candidate to go negative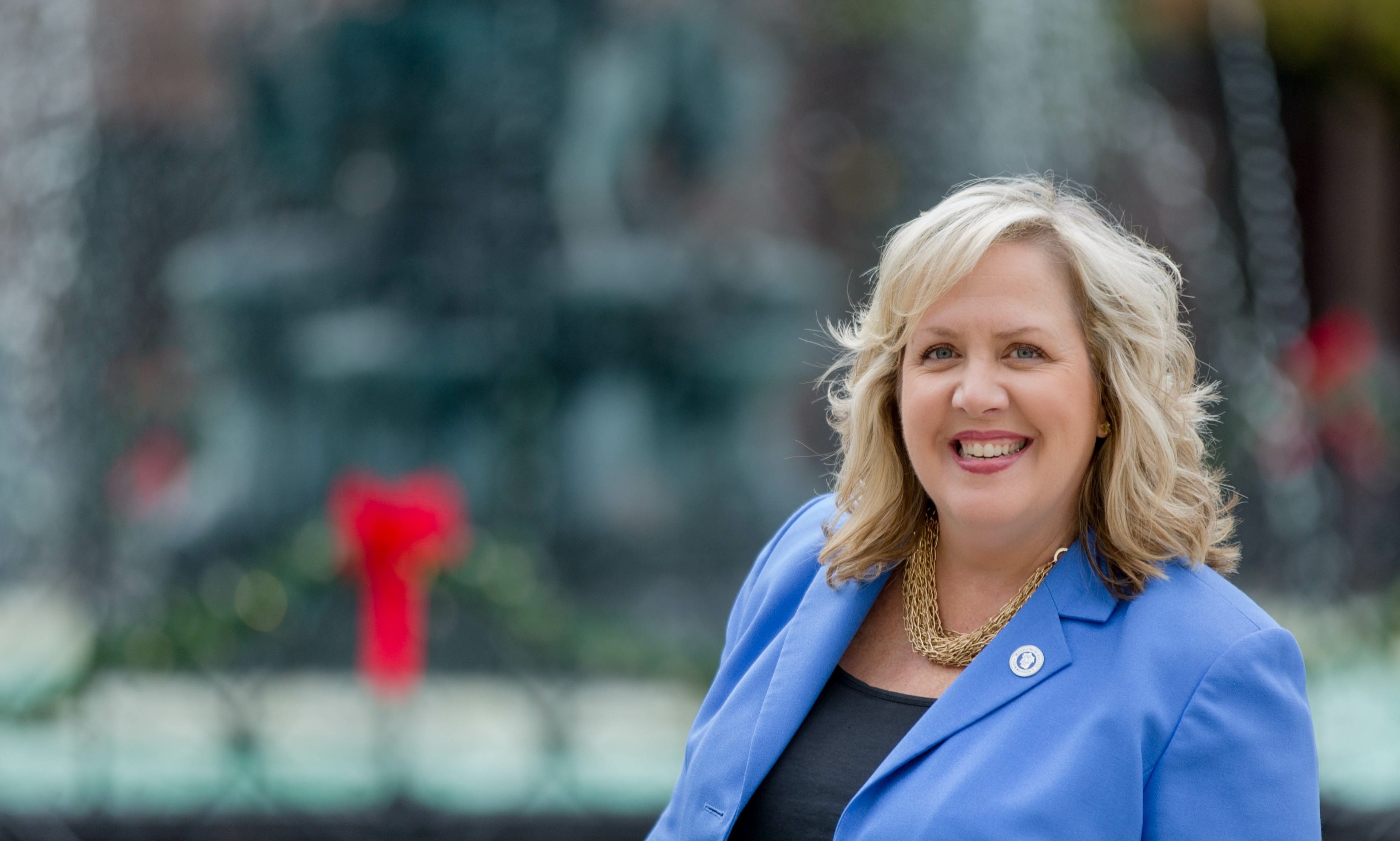 One of the most closely watched state Senate races is the Republican primary to fill the seat being vacated by independent-thinking Republican maverick Sen. Dick Brewbaker.
The showdown for Senate District 25 is between Vice Chair Montgomery County Commissioner Ronda Walker and Montgomery attorney Will Barfoot. Walker was appointed to the county commission by disgraced former Gov. Robert Bentley and has shown herself in lockstep with Chairman of the Montgomery County Commission Elton Dean, voting with him over 98 percent of the time. Walker's candidacy is also backed by Montgomery establishment organizations like the Business Council of Alabama and the Farmers Federation, ALFA. Oddly, Walker doesn't list BCA on her endorsement page even though she received $35,000 from BCA's political arm, Progress PAC, in just the last two weeks.
According to political insiders with close ties, BCA's embattled chairman, Billy Canary, is encouraging Walker to break with her promise of a positive campaign and "go negative." "That's what the thirty-five grand is for," said APR's sources. According to the insiders, Canary has promised Walker the money she needs to hammer away at Barfoot with innuendo and questionable research provided by BCA operatives.
Walker came to political prominence in the River Region as a surrogate for U.S. Congresswoman Martha Roby, who is also up for reelection. Perhaps best recognized for her public battle with breast cancer, Walker has made her ordeal a cornerstone of her campaign.
Trailing in the polls, Walker's campaign has begun a negative push poll campaign in which phone calls are spreading misleading information about Barfoot. According to those with knowledge of Walker's strategy, she is looking to mount a series of television attack ads in the final days before the June 5 primary.
Barfoot's campaign has so far continued a grass-roots message-driven campaign despite his opponent's operatives' threats to turn the race into a mudslinging contest.
As a longtime Montgomery Republican Party member, Barfoot served as one of Governor Mike Huckabee's election attorneys during his Presidential election bid. A relative political newcomer, he says his campaign's message has down-to-earth appeal to regular folks, with endorsements coming from citizens around District 25, not from the Montgomery elites.
Even given Walker's name recognition and an influx of cash contributions from Capitol City associations and lobbying firms, most polls show Barfoot with a substantial lead over Walker. Tracking polls show Barfoot's lead has widened over the past five days, even though Walker's campaign is outspending him by a wide margin.
Insiders believe if Walker goes negative as Canary wants, it could backfire with voters who are showing fatigue from the constant barrage of election hype.
Print this piece
Sanders campaign seeking Bernie Victory Captains in Alabama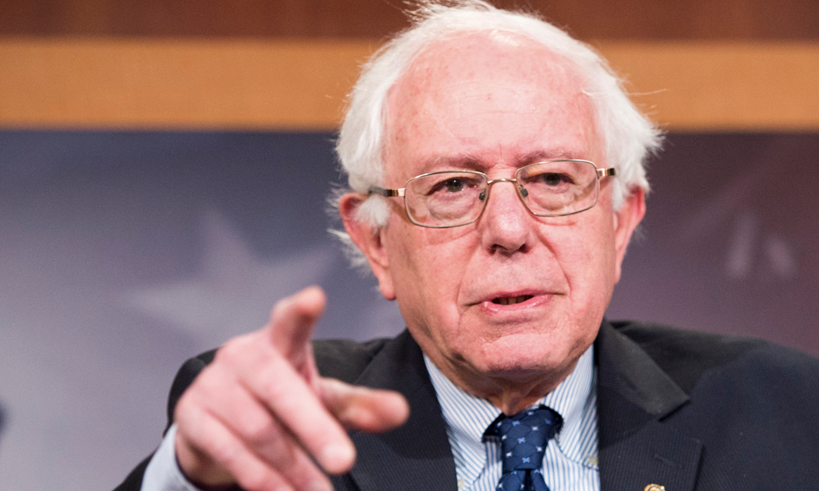 Saturday the Bernie Sanders for President campaign announced that they are seeking Bernie Victory Captains in Alabama who will host at least one Bernie event every week between now and the Alabama presidential primary on March 3.
"As a Bernie Victory Captain, you will host voter contact events like phone banks and Bernie Journeys to the states that vote before us that are vital to securing support for Bernie and our movement," the Sanders campaign wrote in recruiting emails. "You will be working with world-class organizers and dedicated supporters across the country."
"Voting for the Democratic nominee who will take on Trump is well underway," the campaign continued. "We won Iowa and New Hampshire, and mail-in and early voting ballots are being cast across the country. Before we know it, it will be your state's turn to vote! So we're looking for supporters in Alabama to join our Bernie Victory Captain program. Bernie Victory Captains are supporters who can commit to hosting one event a week between now and the Alabama primary."
Bernie Victory Captains are leading teams of people canvassing neighborhoods. They also played important roles in Sanders' win in New Hampshire and close second place finish in Iowa. Sanders had more votes in Iowa than South Bend Mayor Pete Buttigieg; but the Iowa Democratic Party ruled that because Buttigieg won more caucuses that he was the winner of Iowa and not Sanders.
"A volunteer I hosted on a Bernie Journey to New Hampshire this weekend just emailed to tell me she wouldn't have volunteered if she didn't see the event near her. Heartwarming," on Bernie Victory Captain wrote.
"Conquered my fear of canvassing. Hosted my third canvass yesterday and it went GREAT!!" another wrote.
Sanders is a U.S. Senator from Vermont. Though Sanders is an independent and a self-proclaimed socialist he caucuses with Senate Democrats.
The pro-Bernie group: Our Revolution wrote in an email: "The corporate media and the billionaire class have escalated their propaganda against Bernie and our movement."
"Chris Matthews had a near hysterical breakdown on MSNBC about being "executed" in Central Park if Bernie is elected," the group continued. "The former head of Goldman Sachs said that Bernie would "ruin" the American economy. MSNBC pretended that Buttigieg, Klobuchar, and Biden are one candidate to justify not admitting that Bernie is the frontrunner in the presidential primary race."
"As our vision of a just government that represents working people continues to gain momentum, their attacks will only become more vicious," the group continued. "Our Revolution is organizing all over America to support Bernie and a wave of progressive candidates who share our values. Rush a donation now to help us fight back against increasingly desperate corporate propaganda and organize to win in Nevada and all over the country!"
Former Vice President Joe Biden (D) had appeared to be the Democratic frontrunner; but his campaign was rocked by disappointing finishes in both Iowa and New Hampshire. Biden has been stung by GOP criticism that his son Hunter Biden profited from lucrative overseas deal in Ukraine and China off of Biden's tenure as Vice President.
Former New York City Mayor billionaire Michael Bloomberg has assembled a large campaign apparatus that includes hundreds of the Democratic Party's top operatives and strategists. He has spent more than $350 million of his own fortune into a months-long national advertising campaign that has lifted him in the polls as Biden has struggled in the early contests that Bloomberg ignored.
Bloomberg needs one more national poll sanctioned by the Democratic Party to show that he has ten percent support or more for him to participate in the next Democratic debate on Wednesday in Los Vegas. Sanders, Buttigieg, Biden, and U.S. Senators Amy Klobuchar (Minnesota) and Elizabeth Warren (Massachusetts) have already qualified to be on the debate stage.
Congresswoman Terri A Sewell, D-Selma, and U.S. Senator Doug Jones (D) have both endorsed VP Biden. The Alabama Democratic Conference and its leader Alabama Democratic Party Vice Chair for Minority Affairs Joe Reed has endorsed Bloomberg.
The Alabama Democratic Presidential primary will be on March 3.
People in states like California and South Carolina with early voting are already casting their ballots.
Original reporting by the Hill contributed to this report.
Print this piece