Opinion | We deserve transparent, accessible, servant leadership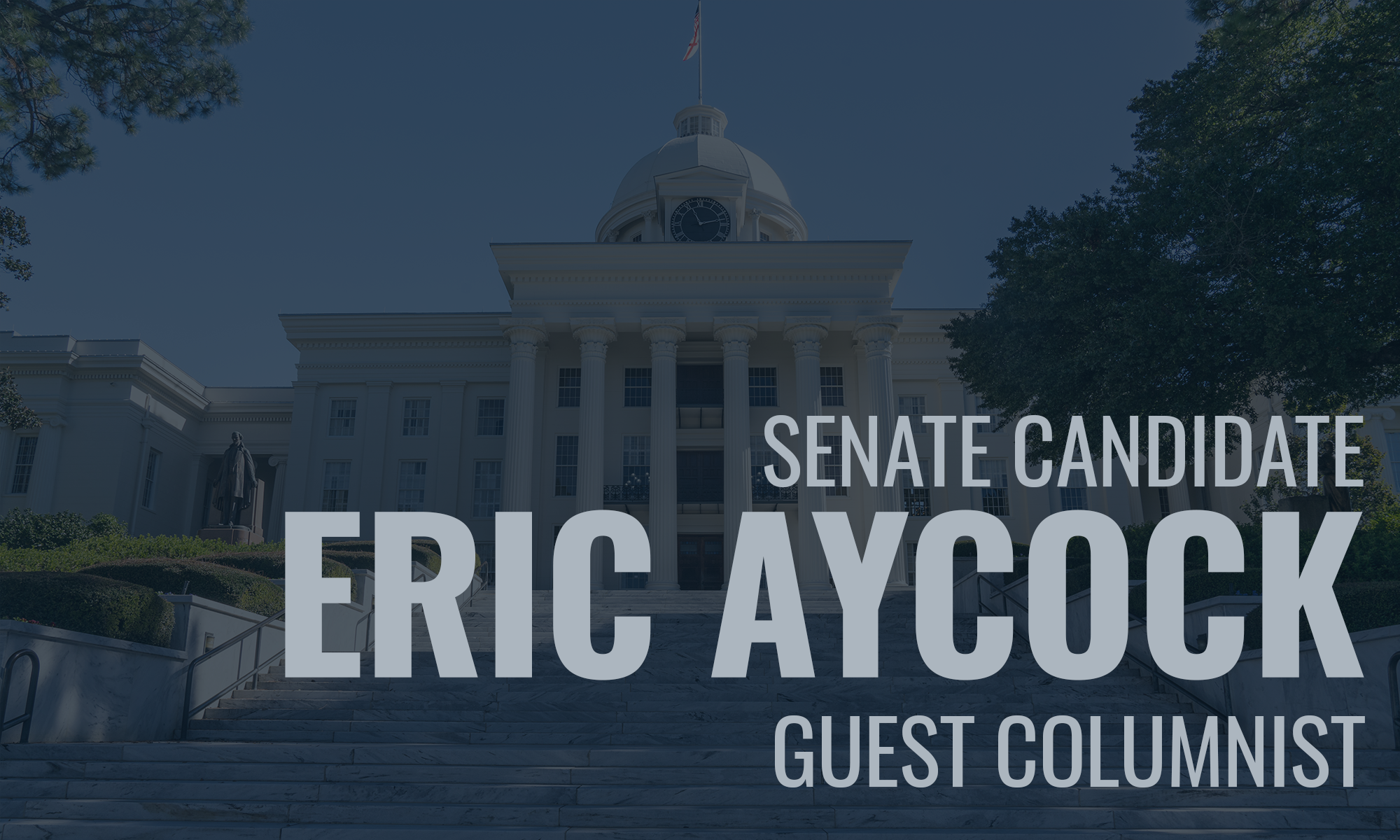 What exactly is it that would make a 43 year-old everyday father and businessman decide he was what Northwest Alabama needed as a state senator in Montgomery? The answer lies somewhere between having a passion for the community and being tired of self-serving politicians with a knack for corruption.
My name is Eric Aycock, and I am just your everyday husband and father. I spend my week working as a Safety Director of White Oak Trucking and my evenings coaching my son's baseball team. I was born and raised in the Quad Cities, and I have deep, generational roots of service here in the community. After spending time in prayer and discussing the idea with many trusted friends and family members, I decided it was time to hit the campaign trail as a viable option against current incumbent, Larry Stutts.
Stutts has been known to have a foot, or two, in the corruption around Montgomery. After narrowly winning four years ago, Stutts decided that one of his first moves in office would be to attempt to repeal two laws. The first was a law passed by his general election opponent, Roger Bedford. Bedford's wife had a close run-in with breast cancer and had problems with receiving a false negative in a mammogram due to her having dense breast tissue. The law required doctors to inform a woman if she had dense breast tissue that there was a possibility that the negative results she received might be false and that additional, more accurate testing was available. The second law Stutts attempted to repeal was Rose's Law, which was passed in 1999, due to the tragic and sudden death of his patient, Rose Church. Rose's Law simply required insurance to cover a minimum hospital stay for a woman post child-birth, gave a woman the ability to discharge earlier with informed written consent and made a five dollar blood test, that could have saved Rose Church, mandatory. Both of these laws seem to be beneficial to the women of this great state, but Stutts had different plans. Without telling anyone about his being Rose's doctor, Stutts approached six Republican co-sponsors to assist him in repealing the law. However, when Rose Church's husband and daughter discovered what happened and got involved, Stutts was unsuccessful in both. When this happened three years ago, I couldn't help but be overcome with anger and sadness, not only for those families, but for the people of this area. We deserved better.
Rose Church's 19 year-old daughter, Logan Church, agreed to serve as my campaign manager in this race, and I'm honored to have her involvement in the campaign.
But Stutts failed to learn from his earlier lack of integrity. This session, Stutts was involved with pushing a bill that would give full scholarships to medical students who promised to practice in rural areas. This was a great idea, until it came to the attention of others that he was pushing for the funds to go to the school where his son just happened to be attending. That could be the equivalent of giving his son $150,000 of your hard-earned taxpayer money.
Integrity is what you do when no one is looking. By those standards, Larry Stutts failed the test.
Northwest Alabama deserves better than what it has been given. We deserve transparent, accessible, servant leadership. These are the things, if elected, I plan to be for them. I truly care about what the people need and what their opinions are because this is not about me, this seat is about them. It is time that we start focusing on fixing the programs we have, fixing our roads and bridges and giving our neighbors and children the resources they need to stay right here at home. Being a businessman, I have experienced budgeting and really focusing on where our spending needs to be focused. As well as working as a safety director gives me a special insight on why it is so important to fix our infrastructure. However, most importantly, being a dad has shown me that our kids are not our future, they are our now. I do not want my children raised in an Alabama where no one is looking out for them and they don't have the resources they need. It takes an army to raise a child, so it's time that we build that army. If I am elected, I will do everything in my power to make this area family and economically friendly again. Please remember me when you head to the polls on June 5.
Opinion | The "United" States of America. Really?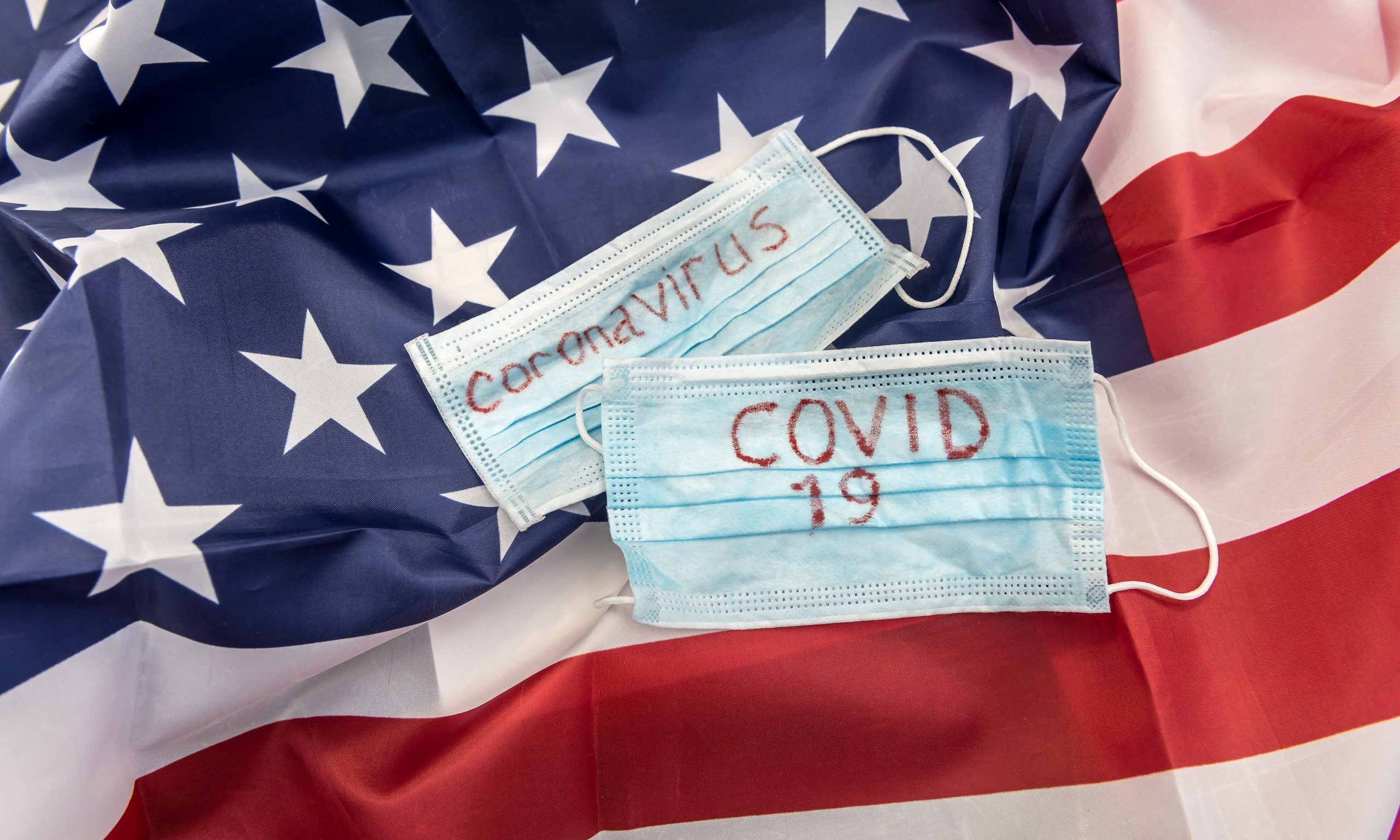 We've all had it pounded in our heads virtually from birth that we live in a united country of 50 different states. Truth is, few things could be farther from the truth. If it were, we would all be pulling in the same direction at the same time, striving for common goals. This has seldom been the case. Even the original 13 colonies had great differences and some were much more interested in pulling away from England than others.
The reason for much of this is pointed out to us in American Nations by Colin Woodard as he paints graphic pictures of the 11 nations that actually comprise the U.S .and how they were settled at different times by different people from different backgrounds.
Certainly, there is no greater indicator of our lack of unity than the current highly fractured and divided response to COVID-19.  Unfortunately, there is no coordinated, 50-state effort to get this pandemic under control. Instead, our national leaders have sent one mixed message after another and left states to individually flop and flounder.
The result?
One thousand deaths a day across this land.
Imagine we were presently losing 1,000 people a day in some foreign war. That each day we were shipping 1,000 caskets back to this country from some distant land.
Would we be as tolerant of ineptitude in such a crisis as we are right now?
Vanity Fair has just reported on how the president's son-in-law, Jared Kushner, inserted himself into the war against COVID-19. It is not a pretty picture. Nor a useful one.
Back in March Kushner set out to solve the on-going disaster of lack of diagnostic testing. So he brought together a group of largely bankers and billionaires — not public health experts. In spite of their lack of knowledge and willingness to work with others, the group developed a fairly comprehensive plan, that got good reviews from health professionals who saw it. But then the plan, according to someone involved with it, "just went poof into thin air."
What happened? Politics.
According to Vanity Fair, "Most troubling ….was a sentiment ….a member of Kushner's team expressed: that because the virus had hit blue states hardest, a national plan was unnecessary and would not make sense politically.  The political folks believed that because it (the virus) was going to be relegated to Democratic states, that they could blame those governors, and that would be an effective political strategy."
"United" States of America? Don't kid yourself.