Never Trump Republican from California pours money into Alabama primary races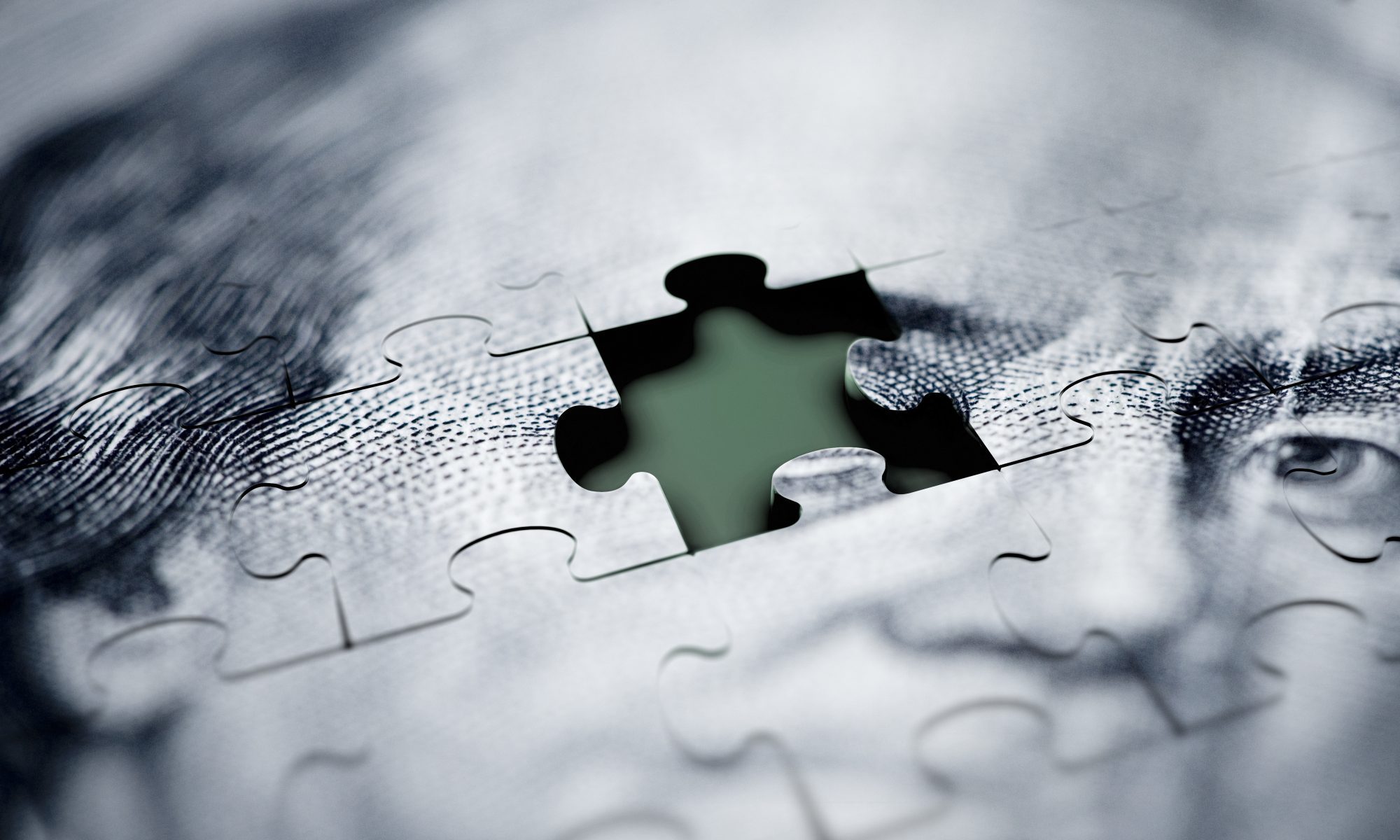 A major Republican donor who has donated over a $1 million to the California Republican Party has inserted himself in the primaries on Tuesday.
William Oberndorf supported Jeb Bush for president in 2016 and vowed to never support Donald Trump. He backed Mitt Romney in 2012 but donated to Barack Obama in 2008. He has also supported Senator Diane Feinstein, D-Calif. He has made a $35,000 contribution to the Alabama Federation for Children PAC.
The Alabama Federation for Children PAC has, in turn, spent $39,999 on direct mail buys from Kansas City-based AXIOM Strategies, which most recently managed Luther Strange's unsuccessful campaign for U.S. Senate. The Kansas City group also managed Ted Cruz's 2016 campaign for president.
The Alabama Federation for Children is supporting several candidates including Richard "Bull" Corry, R-Oakman, with an $8,400 contribution. Corry is running for the House of Representatives in district 14 challenging incumbent state Representative Tim Wadsworth, R-Arley.
The Alabama Federation for Children PAC is also supporting Jelani "Shaun" Coleman, D-Selma, with a $3005 contribution. Coleman is running against state Representative Prince Chestnutt, D-Selma, in the Democratic primary on June 5.
The Alabama Federation for Children is chaired by Ryan Cantrell.
Cantrell was a political strategist employed by the Alabama Republican Party when Mike Hubbard was ALGOP Chairman and helped engineer the 2010 elections which swept the Republican Party into power in Alabama. The Alabama Federation for Children favors expanding school choice by diverting more education dollars into granting scholarships for students to attend private schools as well as charter schools.
Tim Wadsworth told the Alabama Political Reporter, "I am opposed to the Alabama Federation of Children PAC. They are an Anti-Public Education group. Under their legislation, there has been no scholarships given out to Winston County students and only 8 scholarships given to Walker County students. Both Boards of Education combined have lost over $1,400,000 because of the Alabama Accountability Act. Alabama Federation for Children does not support public education and has taken $1,400,000 from Winston and Walker County Public Schools because of that Act. I am opposed to the Alabama Accountability Act."
The group is also spending $4044 in direct mail to attack GOP candidate Tom Fredericks, R-Priceville. Fredericks faces Parker Duncan Moore, R-Decatur, in House District 4. Moore just won the seat in a special election on May 15; but now faces a Republican primary for the next four years.
Fredericks told APR, "Parker has aligned himself with some unscrupulous folks, and if he goes to Montgomery, we should expect he will continue to do so."
Wadsworth and Fredericks were both heavily involved in the 2016 Trump campaign at a very early stage; while Oberdorf was bitterly disappointed that Jeb Bush did not get the GOP nomination. Alabama played a critical role in giving Trump the momentum that propelled Trump to the nomination and ultimately the presidency; while Jeb Bush floundered under the verbal assaults he received from Trump who called him "No energy Jeb."
During the primaries, Oberndorf told the New York Times, "If it is Trump versus Clinton I will be voting for Hillary."
"California Anti Trump and Anti Public Education Money was dumped at last minute against me on May 30, 2018 in House District 14," Wadsworth said. "I support President Trump's policies and public education and will continue to fight for President Trump and support full funding of public education."
Oberndorf is credited with negotiating the truce between Romney and Jeb Bush that resulted in Gov. Romney not running for President in 2016 in the assumption that Gov. Bush would be the presumptive GOP nominee. No one knew then that GOP primary voters were not eager for a third Bush to serve as President or that Trump would enter the GOP field; much less run away with it.
Oberndorf lives in San Francisco.
According to Bloomberg, Oberndorf, also known as Bill, is a Co-Founder and Managing Director at SPO Advisory Corp. He is the Chairman of Rosewood Hotels & Resorts. Mr. Oberndorf is also a Director Emeritus of Plum Creek Timber Co. He is also a Director of Calpine Corp effective Janurary 1, 2011. Before that, Mr. Oberndorf served as the Chairman of Voyager Learning Company and Aggregates USA, LLC and a Director of Taft Broadcasting Company and Wometco Cable Television Corporation.
APR does not know whether Mr. Oberndorf has ever visited Arley, Selma, Decatur, Priceville, Muscle Shoals, Leeds, Heflin, Valley, etc. though he apparently does desire to influence who represents these places in the Alabama House of Representatives.
In addition to the above contributions, Cantrell has distributed the Oberndorf money to support GOP House candidates Debbie Wood $2678 and Andrew Sorrell $7026. Cantrell is also spending Oberndorf's money to oppose Republican House candidates Ginny Shaver $4006 and Ted Crockett $7702. All of the money is being spent at AXIOM Strategies on direct mail.
Sewell condemns actions, comments by Republican colleagues
Sewell called for Republican colleagues who shared in conspiracy theories over the election to be held accountable.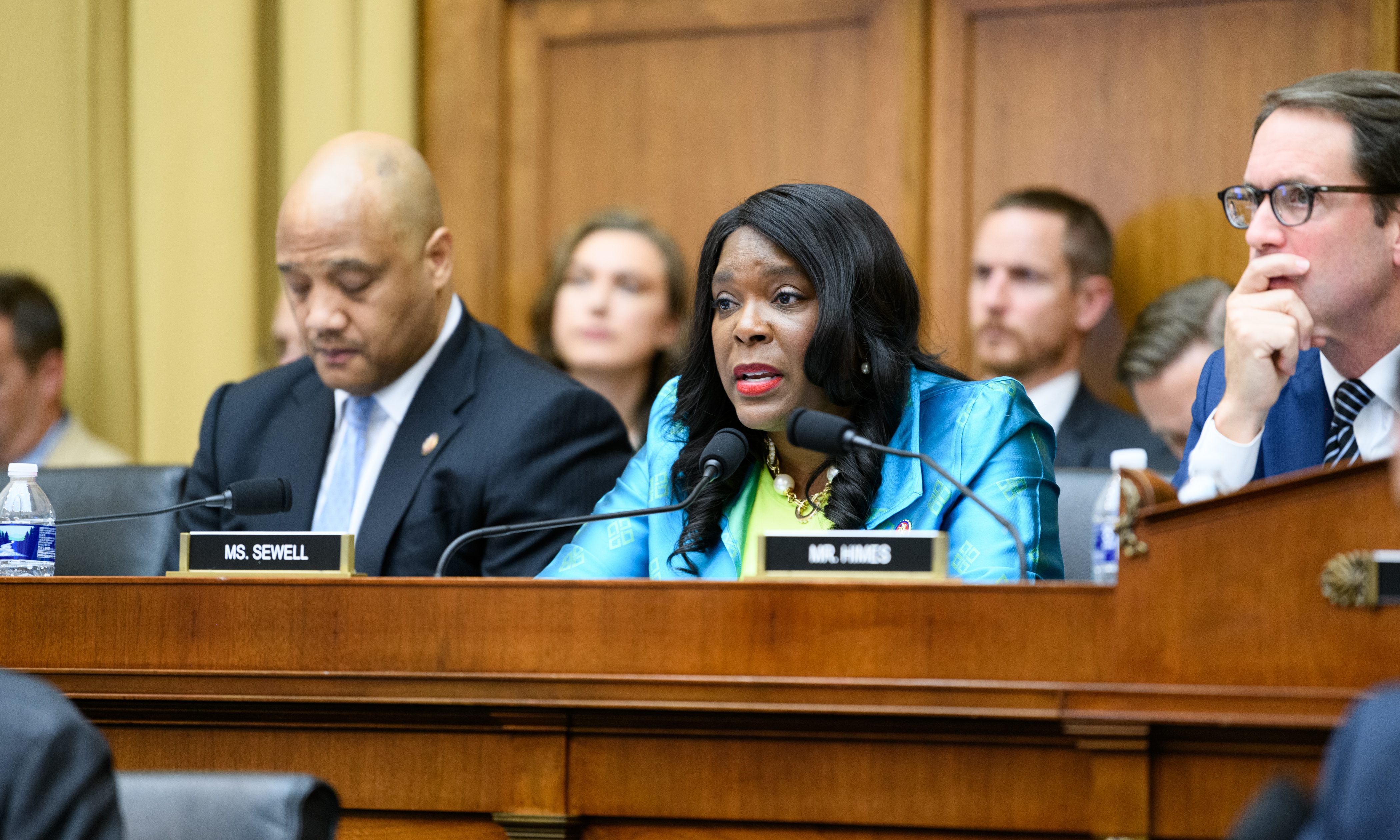 Congresswoman Terri Sewell, D-Alabama, in a statement to APR on Monday called out some of her Republican colleagues, specifically Congressmen Mo Brooks and Barry Moore, for what she described as their "irresponsible and inflammatory remarks" regarding the election outcome and statements made surrounding the deadly attack of the U.S. Capitol on Wednesday. 
Rep. Barry Moore, R-Alabama, on Sunday had his personal Twitter account suspended, and then he deleted his account, after two tweets he made regarding the deadly attack on the U.S. Capitol drew criticism. 
"Wow we have more arrests for stealing a podium on January 6th than we do for stealing an election on November 3rd. Atlanta, Philadelphia, and Detroit, would be places I recommend you start; there is video evidence of these crimes as well! #ElectionIntegrityMatters," Moore tweeted on Saturday. 
Before his account was suspended and deleted, Moore also tweeted in reference to the death of Ashli Babbit, 35, who was shot by a Capitol Police officer when she tried to crawl through a broken window inside the Capitol during the siege.
"@mtgreenee @NARAL I understand it was a black officer that shot the white female veteran . You know that doesn't fit the narrative," Moore tweeted Saturday. The tweet has since been deleted, but it has been archived by Pro Publica's Politwoops project.
At least five people, including Capitol Police Officer Brian Sicknick, have been killed related to the siege. Another Capitol Hill police officer, Howard Liebengood, who responded to the attack, died Saturday off duty, marking the second Capitol Police officer death since Wednesday. Police did not release his cause of death.
"Since Wednesday's violent assault at the U.S. Capitol, I have been repeatedly asked my thoughts about the actions and comments of my Alabama colleagues, especially Rep. Mo Brooks and now Rep. Barry Moore," Sewell said in a statement to APR on Monday. "While the Alabama congressional delegation has had a history of civility, if not congeniality, irrespective of political party, I cannot let the irresponsible and inflammatory remarks of some of my colleagues go unanswered."
She went on to say:
"It's not okay for elected officials to continue to peddle lies and conspiracy theories about widespread voter fraud and an allegedly-stolen presidential election.  President-Elect Biden won the election. There are simply no credible allegations of fraud, and upwards of 60 cases filed alleging problems with the election have been heard and dismissed by the courts. There are Trump appointed U.S. Attorneys throughout the country who were authorized by former Attorney General Bill Barr to investigate and prosecute allegations of fraud. Not one case has been filed by any of these Trump appointees.
"It is not okay for my congressional colleagues to use their public platform to incite Americans to overturn our election, storm the U.S. Capitol or assault our democracy. It's called an insurrection and such seditious behavior must have consequences.  
"It's not okay to use racial overtones to further spread deceptive narratives that perpetuate the lie that caused last week's violent events. 
"Such lawmakers must be held accountable. Their words and actions do matter and their complicity in inciting the vicious attack on our democracy must not go unchecked. I am deeply and personally offended by the outrageous comments and every Alabamian that believes in our democracy should be, too."
Sewell was forced to shelter inside the Capitol after Trump supporters stormed the building, prompting the evacuation of some and a barricading of others as police tried to get control of an out-of-control siege.
Moore didn't answer APR's questions Sunday about those tweets directly, but his chief of staff sent APR a statement from Moore on Sunday afternoon. 
"Lawlessness is not the answer to our nation's problems, and every person who acts unlawfully is responsible for their own actions and should be held accountable to the full extent of the law, whether that's Black Lives Matter, Antifa or Wednesday's rioters," Moore said in the statement. 
Brooks was an early supporter of challenging the certification of election results, an action that pleased President Donald Trump and his allies seeking to overturn the election, and spoke to the crowd gathered near the Capitol before the attack. 
"Today is the day American patriots start taking down names and kicking ass," Brooks yelled into his microphone. After the riots began, Brooks tweeted an unfounded rumor alleging it was antifa who started the rioting.
The day after the attack, Brooks told an Alabama conservative talk radio host that he had no regrets over his speech prior to the violence, according to The Intercept, telling the host that there was "mounting evidence of fascist antifa's involvement in all of this." 
The Federal Bureau of Investigations said on Friday that there was no evidence of antifa aiding pro-Trump supporters in the deadly attack.