Alabama Senate race results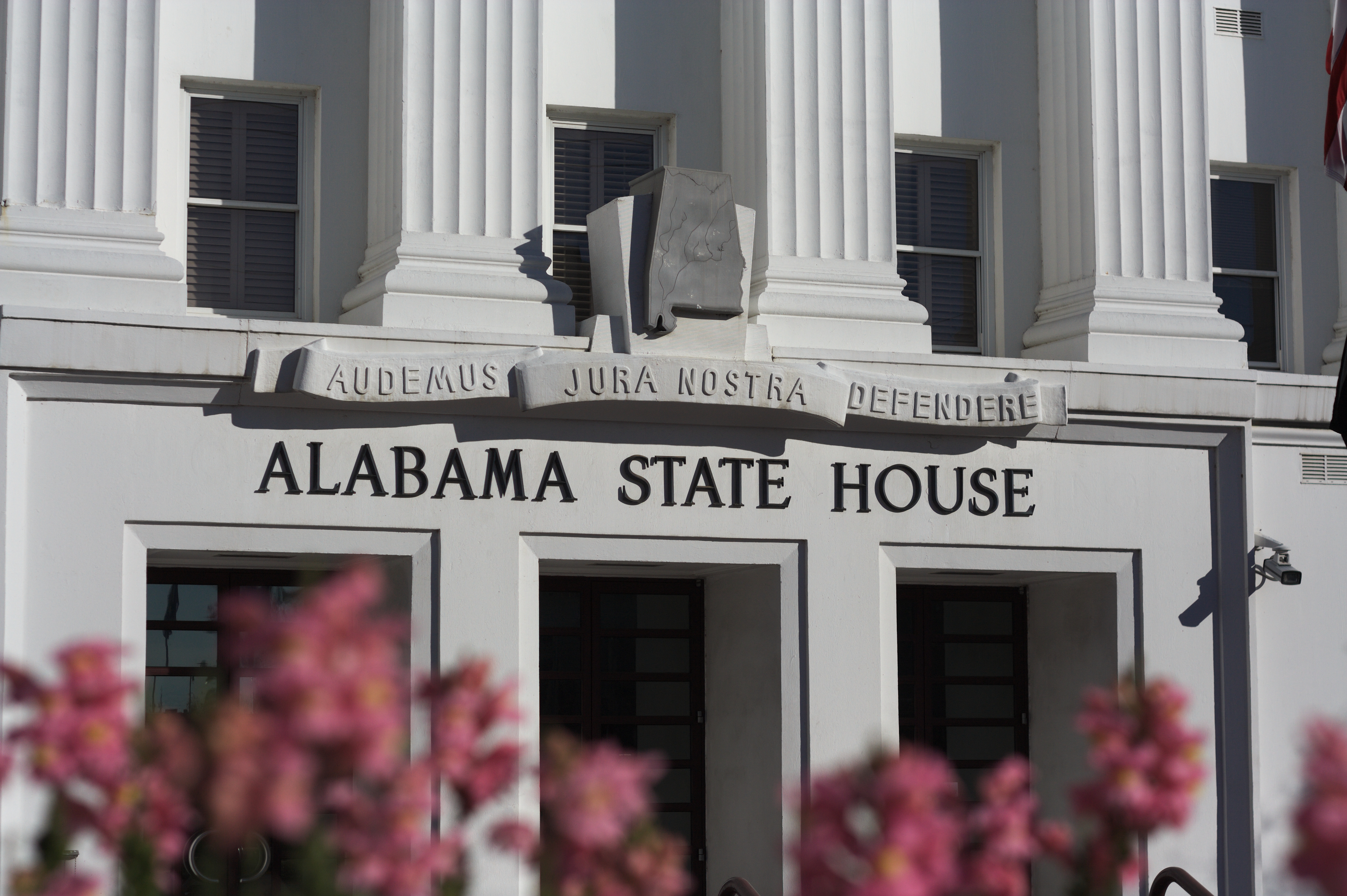 On Tuesday, Alabama voters went to the polls to select who they want representing their party in the state legislature. There were a number of competitive primary battles to watch on Tuesday.
In the Republican Primary:
In district 2 former state Senator Tom Butler won the Republican primary with 66 percent of the vote. Madison city Councilman Steve Smith had 34 percent.
In District 4 incumbent Paul Bussman, R-Cullman, was crushed by challenger Garlan Gudger. Gudger got 59 percent.
In District 6 incumbent Larry Stutts, R-Sheffield, received 47 percent of the vote and is in a runoff with challenger Steve Lolley 29 percent. Eric Aycock was the other challenger.
In District 7 Sam Givhan defeated Mary Scott Hunter 57 percent to 43 percent. Hunter serves on the state school board and could never overcome opposition to her controversial decision to vote for and support Common Core aligned the Alabama College and Career Ready Standards.
In District 8 incumbent Sen. Steve Livingston, R-Scottsboro, 79 percent defeated challenger Max D. Fuller 22 percent.
In District 10 state Representative Mack N. Butler, R-Rainbow City, 47 percent lost to Cherokee County cattle farmer Andrew Jones 47 percent.
In District 12 incumbent Senator Del Marsh, R-Anniston, narrowly held on to his seat 53 percent to challenge from Wayne Willis with 47 percent. Marsh is the Senate President Pro Tem and arguably the most powerful person in the state legislature. There is speculation that Marsh may run for U.S. Senator in 2020 or state office in 2022.
In District 13 Randy Price 47 percent will be in a runoff with Mike Sparks 37 percent. Tim Sprayberry was the third candidate competing for this open seat.
In District 21 incumbent Sen. Gerald Allen, R-Tuscaloosa, 80 percent soundly defeated challenger Frank Chandler Jr. 20 percent.
District 25 attorney Will Barfoot 64 percent defeated Montgomery County Commissioner Ronda Walker 36 percent for the open seat.
In District 32 Chris Elliott 39 percent will be in a runoff with David Northcutt 33 percent. Jeff Boyd and Bill Roberts were the other candidates running for the open seat.
In District 34 state Representative Jack Williams, R-Wilmer, 64 percent defeated Mark Shirey 36 percent for this open seat.
In the Democratic primary:
In District 2 Amy Wasyluka 67 percent defeated Michael Smith 33 percent.
As of press time, in District 7 it appeared that Deidra Willis had in excess of 49.9 percent of the vote but not the 50 percent plus 1 needed to avoid a runoff. If there is a runoff she will face Deborah Barros 36 percent. Johnathan Hard was the third candidate.
In District 26 David "Coach" Burkette 47 percent is in a runoff with state Representative John Knight, D-Montgomery, 33 percent. Montgomery City Councilman Fred Bell was the third candidate. Burkette is the incumbent having won the seat in a special election three weeks ago.
In District 33 incumbent Senator Vivian Figures, D-Mobile, 67 percent defeated challengers Tshombe Victor Crawford 26 percent and Michael R. Cooley.
The Democratic and Republican runoff elections will be held on July 17.
All the Senate candidates will be on the November 6 general election ballot.
Print this piece
Alabama Republicans will hold summer meeting August 1
The Alabama Republican Party announced Tuesday that the state executive committee will meet on Saturday, August 1.
The Alabama Republican Party Summer Meeting is scheduled to be at the Trussville Civic Center, 5381 Trussville Clay Road, Trussville, AL 35173.
"We will be meeting in person and will be following all social distancing guidelines as applicable at the meeting time," wrote Alabama Republican Party Chairman Terry Lathan. "As the guidelines change, the ALGOP will plan accordingly for a safe, in person business meeting. The civic center can accommodate the social distancing guidelines with some alternations. However, as of today, special event buildings are closed. We will look for a backup place in case we need one. For now, our meeting is booked at the Trussville Civic Center."
"Because of the guidelines that require distancing and not knowing what the future brings, the luncheon fundraiser we had scheduled prior to our meeting will be postponed," Lathan explained. "Seating for 8-10 people at a table is not conducive for now- hopefully this will change sooner than later. It takes us months to prepare for 500 at our dinners, luncheons and meetings. The virus situation has hijacked many of our choices. Stay tuned for information about an exciting event later in the fall."
Lathan said that, "The guidelines are fluid and our plan will need to adjust accordingly."
"Please be assured that our team will be focused on having a safe and efficient Summer Meeting on August 1."
"I encourage you and your county parties to use your time this summer working on your political plans," Chairman Lathan told the members of the Executive Committee. "We have asked the chairs to turn in your tentative plans to us by July 1 so we all can prepare early to win back the US Senate race and re-elect President Trump. It's Great to be a Republican."
Re-electing Donald Trump and defeating Democratic incumbent Sen. Doug Jones are the focuses of the Alabama Republican Party. Tommy Tuberville and Jeff Sessions are in the July 14 Republican Primary runoff seeking that nomination.
The Alabama Republican Party holds six of the state's seven congressional seats. They are not challenging incumbent Terri Sewell, D-Selma.
Republican incumbents Mo Brooks of Huntsville and Gary Palmer of Hoover do not have Democratic challengers.
Republicans are hoping to re-elect incumbent Congressmen Robert Aderholt and Mike Rogers who face Democratic challengers. The 1st and 2nd Congressional Districts are both vacant.
In CD1 Bill Hightower faces Jerry Carl in the Republican Party primary runoff. In CD2 Barry Moore and Jeff Coleman are seeking the GOP nomination. Both eventual nominees will face Democratic opponents in the fall.
The Alabama Republican Party holds every statewide office. The highest-profile state office on the November ballot is Public Service Commission President where the Alabama Republican Party hopes to re-elect incumbent Twinkle Andress Cavanaugh.
Print this piece