State Rep. Ed Henry, indicted on federal fraud charges, says he is innocent
On Thursday, state Rep. Ed Henry, R-Hartselle, who was a business partner with a doctor who admits his involved in a pill mill, was arrested on charges of defrauding Medicare, conspiracy, and money laundering.
Henry, following his arrest, went to Facebook to announce that he is not guilty.
"I've always been as open and transparent as possible," Henry said. "For the last 8 years I have fought the government from further encroachment on our Freedoms. Today began my fight with the Federal Government for my freedom. So while I would like to lay everything on the table for all to see, that would not be wise while fighting an opponent that has endless resources like our Government. My goal was to help patients, and I did. Using a program established and promoted by Medicare, I helped chronically ill patients and saved the taxpayers' money. For that, I have been charged with multiple Felonies. I am not guilty of any crimes."
United States Attorney Louis V. Franklin, Sr. said that Henry, from 2015 through 2017, was an owner of a health care company, MyPractice24, Inc. (MyPractice24).
During some of that time, Henry also served as the company's CEO.
"MyPractice24 provided non-face-to-face chronic care management services to Medicare beneficiaries who had two or more chronic conditions," the Office said. "The company did so pursuant to contracts into which it entered with primary care physicians. Under those contracts, the doctors would pay Henry's company to provide these chronic care management services to the doctors' patients, the company would provide the services, the doctors would bill Medicare for the services, and then the doctors would pay Henry's company a share of the reimbursements received from Medicare.
"The indictment alleges that in 2016, Henry entered into an agreement with Dr. Gilberto Sanchez, a Montgomery physician who has subsequently pleaded guilty to drug distribution, health care fraud, and money laundering charges."
The U.S. Attorney's Office said that under that agreement, "MyPractice24 would provide various kickbacks to Dr. Sanchez and his staff in return for the providers at Dr. Sanchez's practice referring Medicare beneficiaries to MyPractice24 for chronic care management services."
"Among the kickbacks provided were direct payments to a member of the staff, free chronic care management services, free medical billing services, and free clinical services unrelated to the provision of chronic care management services," the office said.
The U.S. Attorney's Office said that Henry also "assisted Dr. Sanchez in paying kickbacks to patients who enrolled in the chronic care management program."
"Dr. Sanchez paid these kickbacks by systematically waiving copays—copays which Medicare required Dr. Sanchez to collect," The Office said.
"The indictment charges Henry with one count of conspiring to pay kickbacks and to defraud the United States," The U.S. Attorney's Office said. "It then alleges six counts of paying unlawful kickbacks—each count is based on a different type of kickback Henry paid to Dr. Sanchez and those who worked at Dr. Sanchez's practice."
"Next, the indictment charges Henry with one count of conspiring to commit health care fraud and five counts of health care fraud," The U.S. Attorney's Office said. "Those counts are based on Henry's assisting Dr. Sanchez in unlawfully waiving copay obligations and then failing to report the copay waivers to Medicare."
"Last, the indictment alleges that Henry conspired to commit money laundering," The U.S. Attorney's Office said. "The money laundering charge results from Henry's using the proceeds of health care fraud to make payments to Dr. Sanchez's staff members."
"This case was investigated by the United States Department of Health and Human Services – Office of Inspector General, the Drug Enforcement Administration's Tactical Diversion Squad, and the Internal Revenue Service's Criminal Investigation Division. The Montgomery County Sheriff's Office, the Alabama Board of Medical Examiners, the Montgomery Police Department, and the Opelika Police Department assisted in the investigation. Assistant United States Attorney Jonathan S. Ross is prosecuting the case," the U.S. Attorney's Office said.
Dr. Sanchez pleaded guilty to drug distribution, health care fraud, and money laundering charges in 2017.
Medicare has strict rules that prevent healthcare providers and insurers from offering incentives to enter into Medicare managed care plans. These include not allowing an insurer, insurance agent, or healthcare provider from offering incentives including waiver of premiums without authorization from Medicare.
Henry was elected in the Republican wave election of 2010. Several members of that 2010 class have been subsequently indicted or entered plea deals for various offenses.
State Rep. Greg Wren, R-Montgomery, pleaded guilty to misdemeanor charges with the state AG's Special Prosecutions Division that he used his office for personal gain.
State Rep. Barry Moore, R-Enterprise, was indicted and prosecuted by state prosecutors for perjury. He was found not guilty in a jury trial.
Speaker of the House Mike Hubbard, R-Auburn, was convicted on 12 state charges of felony ethics violations.
State Rep. Oliver Robinson, D-Birmingham, pleaded guilty to federal corruption and bribery charges in an alleged conspiracy to prevent a Super Fund site in North Birmingham from being prioritized and expanded.
House Majority Leader Micky Hammon, R-Decatur, pleaded guilty to federal fraud charges.
State Rep. Jack Williams, R-Vestavia, has been indicted on federal conspiracy charges alleging that he knew that Hammon had been corrupted by a California businessman and moved legislation through committee that Hammon wanted anyway.
Henry is the seventh member of the House to be indicted or to have taken a plea deal in the last five years.
Henry has been a vocal critic of Deputy Alabama Attorney General Matt Hart and the Special Prosecutions Division. Many legislators have been critical of the state's ethic law and have urged that it be rewritten to give them more personal freedom to do money making deals on the side.
A joint House and Senate committee has been appointed to work on reforming, some say weakening, the ethics law after the election.
Henry is not running again for another term.
An indictment is not proof of guilt. Henry will have an opportunity to present a defense if the case moves forward.
Unemployment benefits could change for some Alabamians
ADOL will begin the review when the current quarter ends on Oct. 3.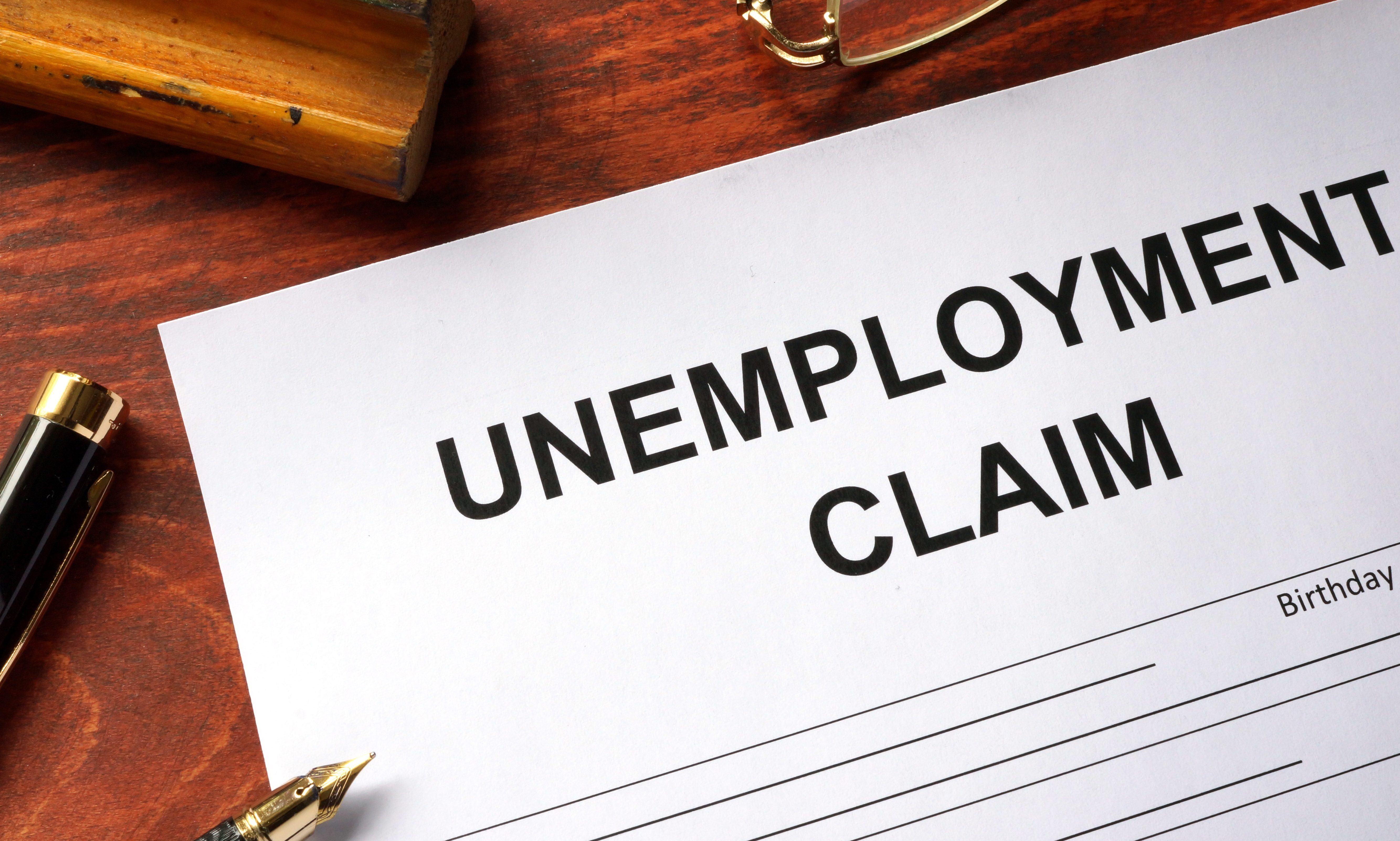 Some Alabamians receiving unemployment benefits could see changes in those benefits after the Alabama Department of Labor conducts a required quarterly review and redetermines eligibility, the department said Friday. 
The Alabama Department of Labor said in a press release Friday that no action is required by those receiving regular unemployment, Pandemic Unemployment Assistance or Pandemic Emergency Unemployment Compensation. 
ADOL will begin the review when the current quarter ends on Oct. 3. 
"Some may remain eligible for PUA or PEUC, OR they may be required to change to regular unemployment compensation. Weekly benefit amounts may also change. This depends on eligibility requirements," ADOL said in the release. "Those claimants whose benefit year ends prior to October 3, 2020, will have their claims reevaluated." 
After the review, if the claimant is determined not to be eligible for regular unemployment compensation, those who qualify may still be able to be paid under PUA or PEUC, and that determination will be made automatically and payment will be issued, the department said in the release. 
Claimants must also continue to certify their weeks.
Many claimants are not receiving benefits because they fail to file their weekly certifications, i.e. requests for payment. ADOL cannot pay benefits for weeks that have not been properly certified. Certifications can be done online at labor.alabama.gov or by calling the appropriate number:
Montgomery – (334) 954-4094

Birmingham – (205) 458-2282

Not in Local Area – (800) 752-7389
PUA recipients must file their weekly certifications either by telephone or on the PUA app, at pua.labor.alabama.gov.