Maddox campaign feels new energy with influx of volunteers, cash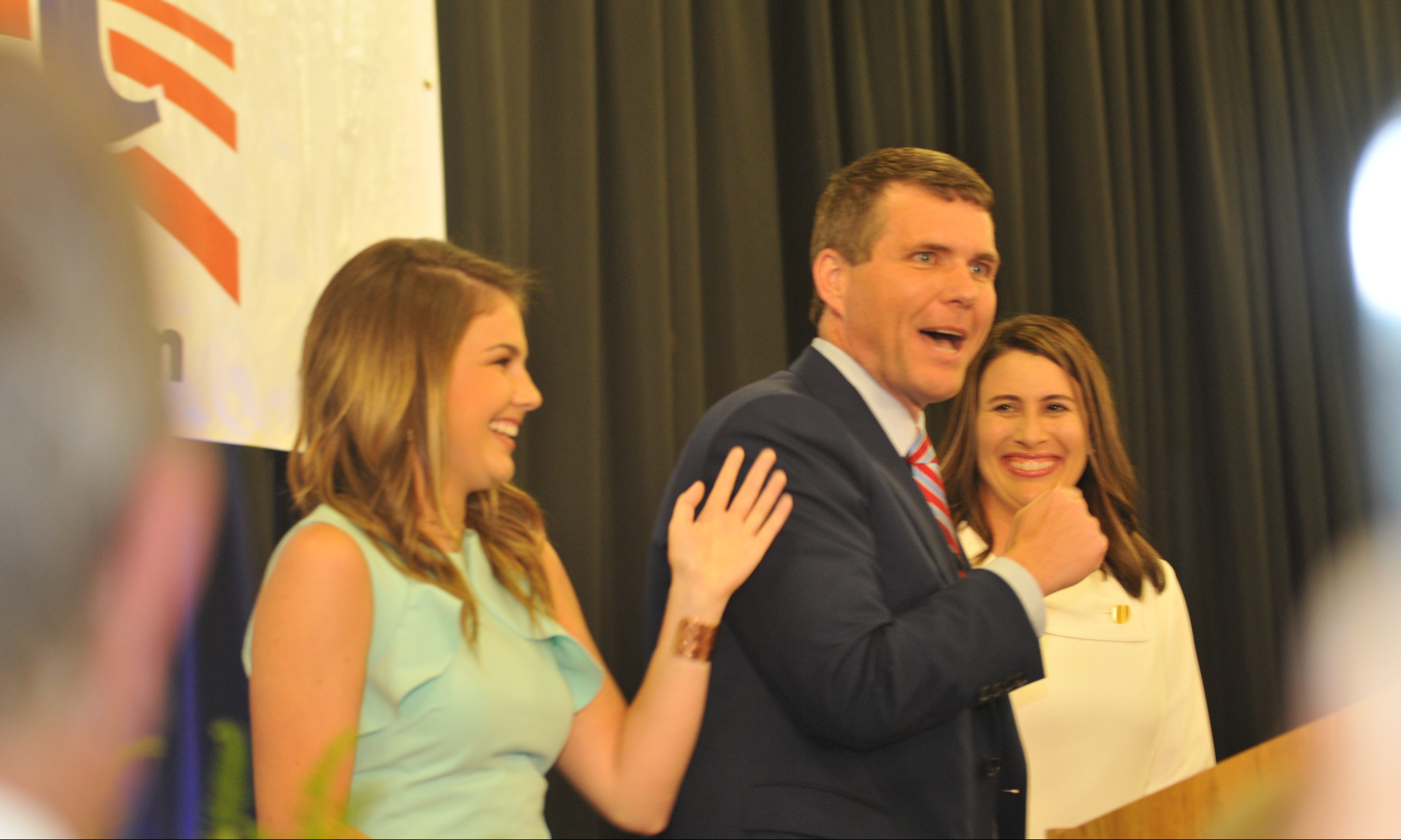 In Tuesday's Democrat primary, Tuscaloosa Mayor Walt Maddox easily walked away with the Democrat nomination for governor. Now, he must build on that win if he hopes to be competitive in November's general election against Republican Gov. Kay Ivey. Maddox's campaign says momentum is growing.
Since last Wednesday, Maddox has received over 170 new volunteer requests and over 50 new individual campaign contributors through his website said campaign spokesperson, Chip Hill.
"We are overwhelmed by the response we have gotten since Walt won Tuesday night," said Hill. "This fresh influx of energized people and new donors is a powerful indication that the people of this state are literally starving for fresh, new, energetic leadership."
Tuesday's primary vote total saw nearly two-thirds of all ballots cast favored Republican candidates. In solidly red Alabama, this is a dominant trend that was only broken in the last decade during a highly unusual special U.S. Senate election where Democrat Doug Jones bested Republican Judge Roy Moore.
If Democrats expect electoral lightning to strike twice, then Maddox will need to generate new energy, not only among his progressive base but also with moderate and business Republicans.
Election results from Tuesday's primary show Ivey receiving just over 330,000 votes, making her the clear winner in the primary. However, taking the total majority of those who voted for governor in both the Republican and Democrat races, the numbers show nearly twice as many votes were cast for someone other than the sitting governor. These vote tallies have not been unnoticed in Maddox's camp.
"The election results Tuesday prove the vast majority of Alabama voters, Republicans and Democrats, want a new direction and a new Governor," said Hill. "Kay Ivey may think Alabama is on the right track but very few folks agree with her," he concluded.
As Maddox's hometown newspaper, The Tuscaloosa News, wrote on Monday, "[T]he odds for any Democrat remain long. In the age of social media, however, when public opinion can turn on a tweet, November is a long way off. That's plenty of time for a game-changing gaffe or surprise."
Print this piece
Sessions attacks Tuberville's views on China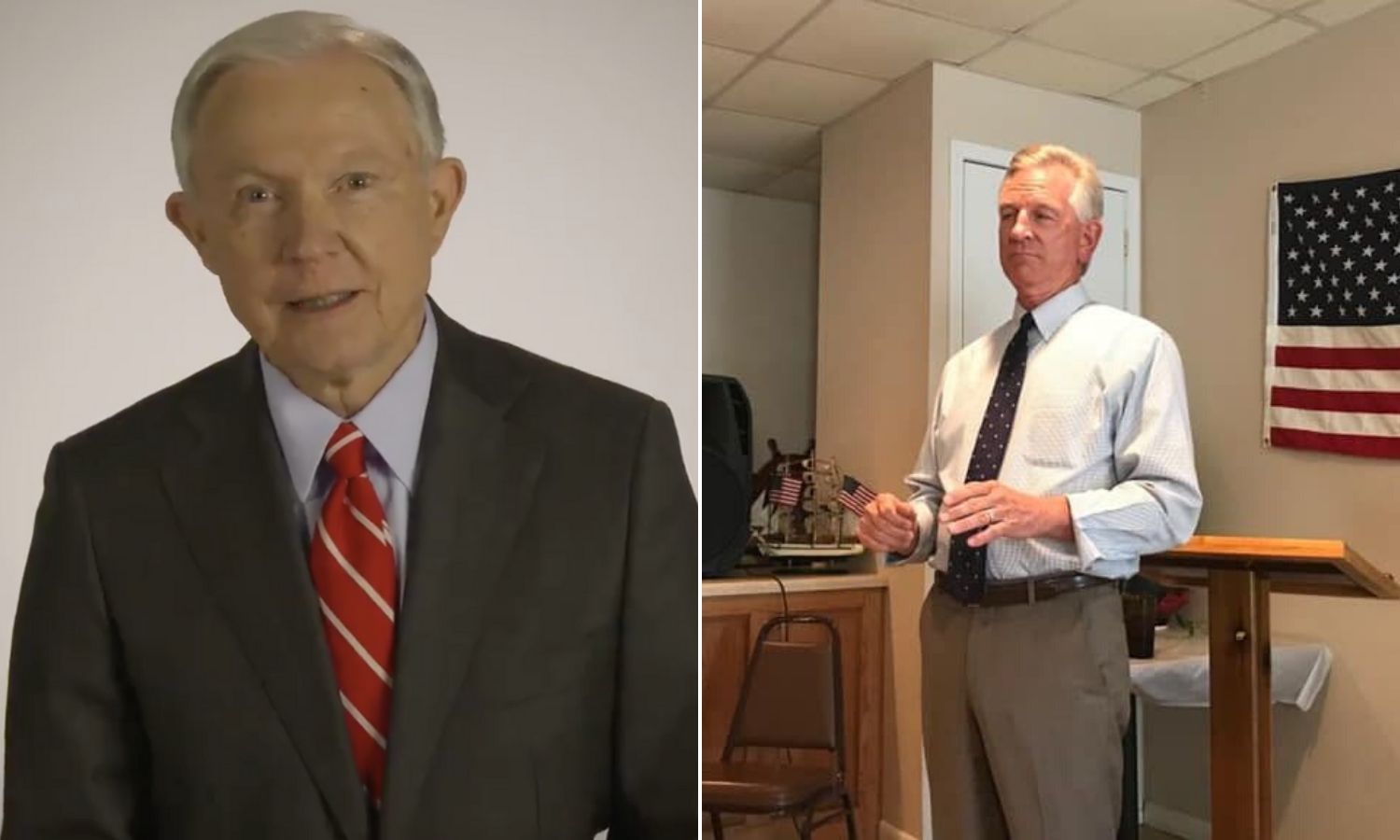 Former Sen. Jeff Sessions, R-Alabama, rolled out an ambitious, comprehensive plan to hold the Chinese government accountable for what Sessions called a cover-up of the coronavirus that has killed tens of thousands of people and devastated economies worldwide.
In an interview Thursday on the Matt & Aunie radio show on Talk 99.5 in Birmingham, for Auburn head football Coach and current GOP Senate candidate Tommy Tuberville expressed his views on China.
Matt Murphy asked: What do you see happening with China?
"Well, we can't worry about China right now…" Tuberville responded.
"You say you don't need to worry about China, but this came from China and our economy depends on China," Murphy asked on follow up. "Specifically how to overcome some of that dependence on Chinese goods and specifically in the pharmaceutical industry because right now we're dependent on the country that covered this up."
"Now we're seeing firsthand the results of letting everything go to China," Tuberville said. "The good thing about this is we'll have manufacturing come back and drugs and all those things….we're headed in that direction, just the simple fact that we can't control our own destiny. Everything's controlled by China. But that'll take care of itself."
During the show, Tuberville also characterized the Wuhan Virus, which has killed over 53,000 people and infected more than 1 million people across the globe, which then including over 1,300 people in Alabama, as "just a virus."
Jeff Sessions issued a statement critical of Tuberville on Friday in response.
"Amazingly, Tommy Tuberville said yesterday, 'We can't worry about China right now,"" Sessions quoted. "China is where the virus is from, and their deliberate lies hid the danger and resulted in a pandemic that never should have happened. We must take on China now and win, not run scared like Tommy Tuberville."
"There are over 1 million infected with the Wuhan Virus, and more than 1,300 in Alabama already," Sessions continued. "This is serious. But Tommy Tuberville said yesterday that 'this is just a virus.' What planet is he on? Tuberville is clueless. No wonder he's scared to debate me. We must stop relying on China for our critical medicines and equipment. I have a detailed plan to fix it. Amazingly, Tuberville also said yesterday, 'Everything's controlled by China, but that'll take care of itself.' Wrong! We must lead with action, this will not 'take care of itself.'"
On Thursday, a U.S. intelligence report claimed that China understated the damage that the coronavirus was doing in their country.
"Alabama's next Senator must be a leader who has the drive and determination to push a Congress that is too often unwilling to confront the critical issues of our time," Sessions continued. "I have proven my willingness and preparedness to lead from Day One. Tuberville is weak: all talk and no action."
Sessions is a former Senator, U.S. Attorney General, Alabama Attorney General, Chairman of the Alabama Republican Party, U.S. Attorney, asst. U.S. Attorney, and U.S. Army Captain.
The Republican primary runoff has been moved to July by Alabama Governor Kay Ivey (R) due to fears of the coronavirus. The virus is believed to have originated in Wuhan City, Hubei Province, China in late 2019.
As of press time, 10,943 Americans have died from COVID-19 including 53 Alabamians. 367,650 Americans have been diagnosed with COVID-19, including 2,006 Alabamians. At this point, only 240 Alabamians are confirmed hospitalized with COVID-19.
COVID-19 is the medical condition caused by a strain of coronavirus first identified late last year in Wuhan City, Hubei Province China, SARS-CoV-2. Since then it has spread across the globe infecting 1,346,566 persons that we are aware of killing 74,697 people.
The winner of the Republican primary runoff will then face Senator Doug Jones (D-Alabama) in the November election.
Print this piece