Tom Parker claims victory over SPLC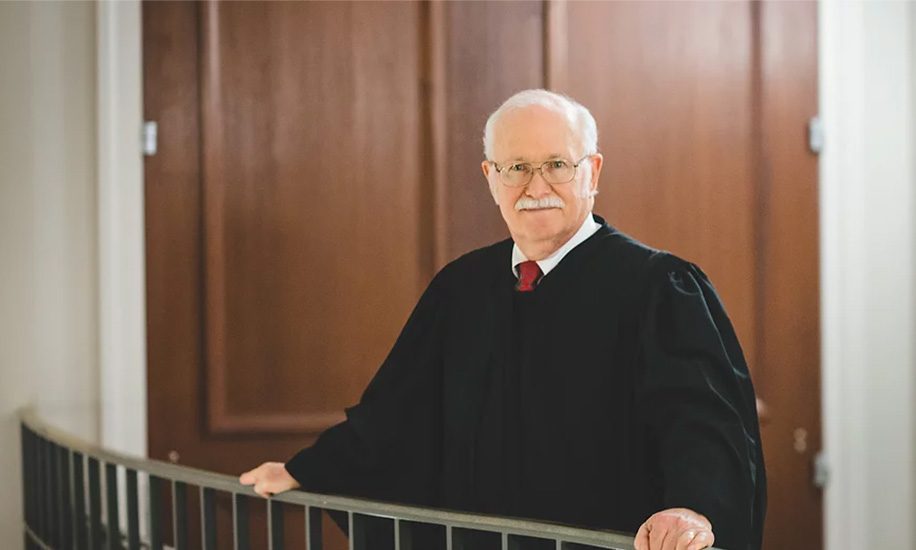 Alabama Supreme Court Justice Tom Parker on Tuesday claimed a final victory in his battle against the Southern Poverty Law Center after federal Judge Keith Watkins gave final approval to an order protecting judicial free speech rights.
The Court found that Canon 3A(6) as presently constituted facially violates the First Amendment to the United States Constitution because it is not narrowly tailored to meet a compelling government interest, and is both overinclusive and substantially overbroad. The ruling also grants attorneys' fees to Liberty Counsel, the non-profit pro-Christian foundation that represented Justice Parker in this legal fight.
"This is a victory for all Americans, but most particularly those of us who have the privilege of voting for our judges," Parker said. "It's important for people to know where judges stand philosophically before they vote because all of us have seen the devastating effect that left-wing judges have had on our freedoms and on our country. Obergefell is just one example. Roe v Wade is another. I will continue to speak out against both these unjust decisions with no constitutional foundation and pray that someday they are overturned."
Tom Parker is an associate justice on the Alabama Supreme Court. Last week Alabama's Republican primary voters awarded the GOP nomination for Chief Justice. Parker defeated Governor Kay Ivey's appointed Chief Justice Lyn Stuart (R).
In the agreement: "Accordingly, the Preliminary Injunction shall now be made permanent, as modified herein. Defendants are hereby PERMANENTLY ENJOINED from enforcing Canon 3A(6) to proscribe or punish any public comment by a judge unless the public comment can reasonably be expected to affect the outcome or impair the fairness of a proceeding pending or impending in any court. Public discussion by judges or judicial candidates of an issue of public importance cannot be proscribed or punished under Canon 3A(6) merely because that issue may happen to be the subject of a pending or impending proceeding in any court."
The federal court ruled in favor of Justice Parker striking archaic language in Alabama's code of judicial canon as unconstitutional because it takes away the First Amendment rights of judges to comment honestly about cases not before their courts. The Southern Poverty Law Center (SPLC) had filed a complaint about Justice Parker because he criticized the controversial Obergefel versus Hodges ruling. The politically appointed, Judicial Inquiry Commission began an investigation into Parker around the time that they were purging Chief Justice Moore. Parker sued the JIC on the grounds that they were using the archaic judicial canons to deprive him of his free speech rights. The JIC dropped their investigation. That allowed Parker's federal suit to proceed. Parker was never formally charged thus was never suspended. The archaic language which dates to the 1970s had been struck from the bar's national code of canons decades ago; but had never been changed by the state of Alabama
Justice Parker now faces Jefferson County Judge Robert "Bob" Vance (D) in the general election. Vance ran unsuccessfully for chief Justice in 2012 against Roy Moore (R).
The Parker campaign said that it expects that Vance will receive hundreds of thousands of dollars – perhaps even millions – from "controversial leftist billionaire George Soros, who has made electing "progressives" as judges and prosecutors a top priority, and other supporters of the Southern Poverty Law Center."
Justice Parker has petitioned the Alabama Supreme Court to modify the recently ruled unconstitutional provisions in the Canons of Judicial Ethics.
Print this piece
Seven inmates, seven workers test positive for COVID-19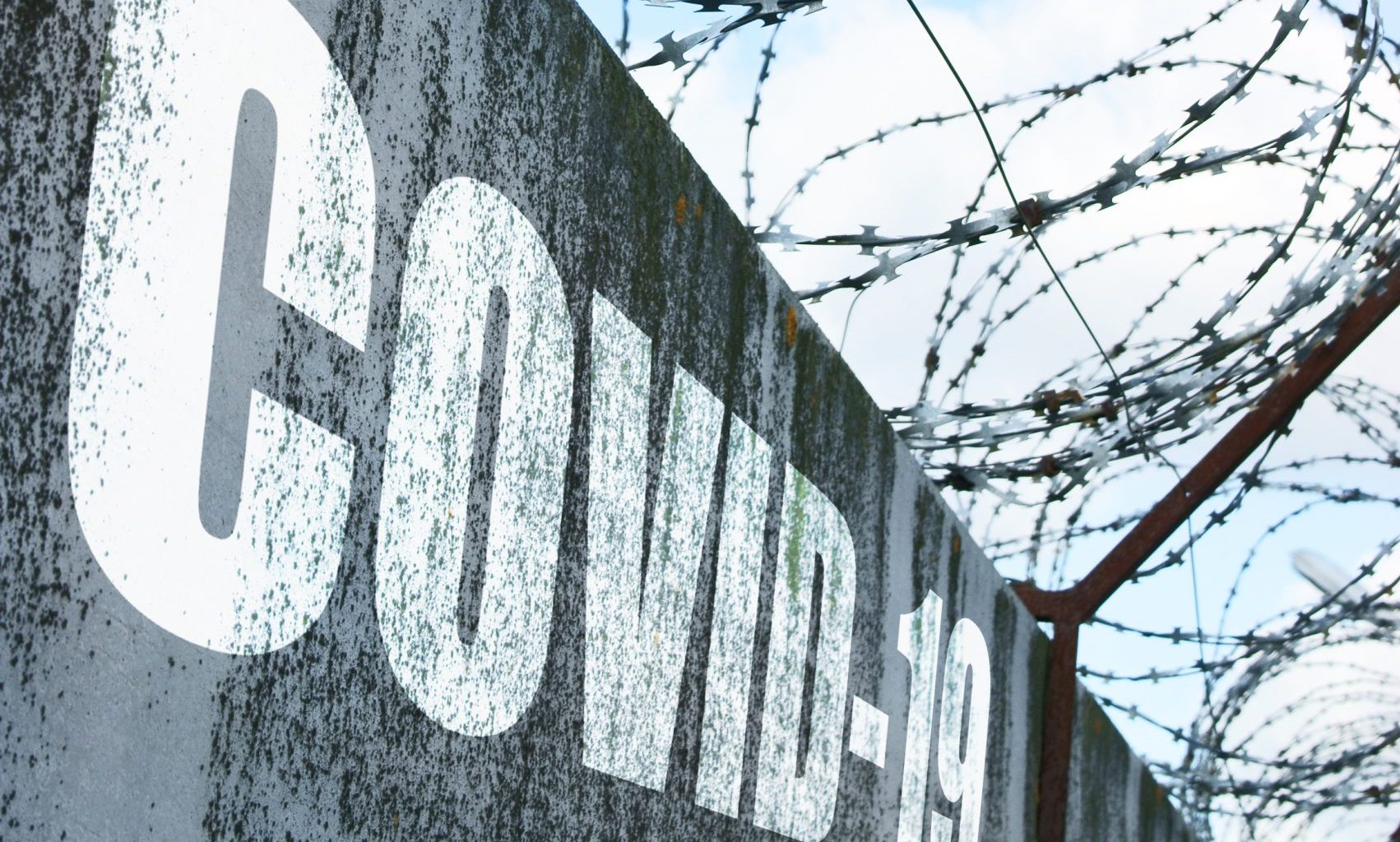 The Alabama Department of Corrections on Tuesday said in a statement that seven more prison workers and seven additional inmates have tested positive for COVID-19. 
Four workers and one woman serving at the Julia Tutwiler Prison for Women all tested positive for coronavirus, according to an ADOC press release. There are 16 confirmed cases among staff at the facility. 
The woman serving at Tutwiler prison continues to be asymptomatic and was tested pre-operation for a scheduled surgery, according to the release, which states she has been moved to "medical isolation" and the dormitory where she was housed has been placed on on level-one quarantine, meaning inmates will be monitored for symptoms and have temperature checks twice daily. 
Other positive test results came back for a worker at Ventress Correctional Facility, another at the Alex City Community Based Facility and Community Work Center and one at the Birmingham Community Based Facility and Community Work Center, according to ADOC. 
Four inmates at the St. Clair Correctional Facility who also tested positive for COVID-19 were living in the same small area within the prison's infirmary as an inmate who previously tested positive for the virus, according to the release. That living area remains on level-two quarantine, meaning inmates remain there for all daily activities, and the entire infirmary at St. Clair remains on level-one quarantine.
One inmate at the Kilby Correctional Facility and another at the Frank Lee Community Based Facility/Community Work Center also tested positive for  COVID-19. 
The man serving at Kilby prison was housed in the facility's infirmary, and was transferred to a local hospital after showing symptoms of the virus, where he tested positive, according to ADOC. Kilby's infirmary has been placed on level-one quarantine.
The inmate at Frank Lee developed symptoms of COVID-19 and was taken to the Staton Correctional Facility to an area under level-two quarantine, where he subsequently tested positive, according to the department. He was then taken to medical isolation at Kilby prison,  and the facility was placed on level-one quarantine. 
There have been 68 confirmed cases among prison workers in the state, while 17 have since been cleared to return to work. 
Ten of the 19 confirmed COVID-19 cases among inmates remain active, according to ADOC. As of Monday the state has tested 176 of Alabama's approximately 22,000 inmates, according to the department.
Print this piece