Tom Parker claims victory over SPLC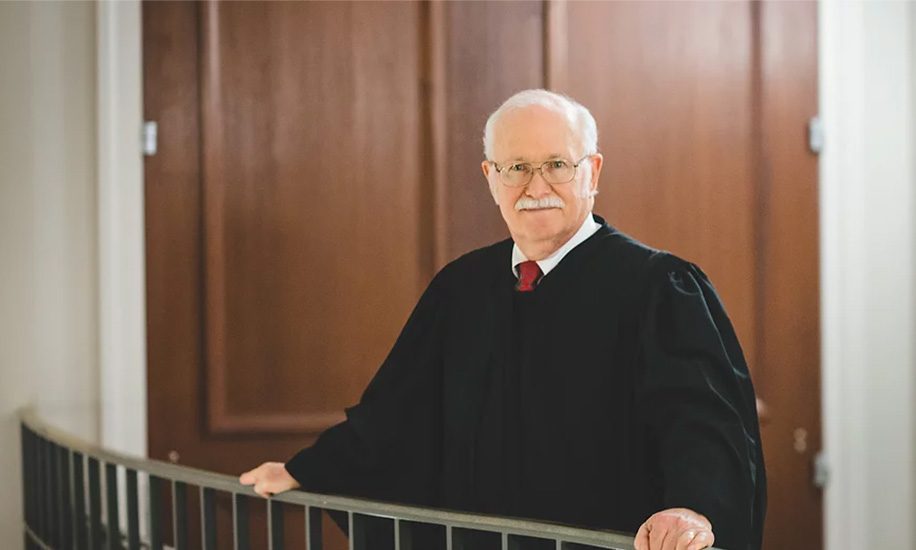 Alabama Supreme Court Justice Tom Parker on Tuesday claimed a final victory in his battle against the Southern Poverty Law Center after federal Judge Keith Watkins gave final approval to an order protecting judicial free speech rights.
The Court found that Canon 3A(6) as presently constituted facially violates the First Amendment to the United States Constitution because it is not narrowly tailored to meet a compelling government interest, and is both overinclusive and substantially overbroad. The ruling also grants attorneys' fees to Liberty Counsel, the non-profit pro-Christian foundation that represented Justice Parker in this legal fight.
"This is a victory for all Americans, but most particularly those of us who have the privilege of voting for our judges," Parker said. "It's important for people to know where judges stand philosophically before they vote because all of us have seen the devastating effect that left-wing judges have had on our freedoms and on our country. Obergefell is just one example. Roe v Wade is another. I will continue to speak out against both these unjust decisions with no constitutional foundation and pray that someday they are overturned."
Tom Parker is an associate justice on the Alabama Supreme Court. Last week Alabama's Republican primary voters awarded the GOP nomination for Chief Justice. Parker defeated Governor Kay Ivey's appointed Chief Justice Lyn Stuart (R).
In the agreement: "Accordingly, the Preliminary Injunction shall now be made permanent, as modified herein. Defendants are hereby PERMANENTLY ENJOINED from enforcing Canon 3A(6) to proscribe or punish any public comment by a judge unless the public comment can reasonably be expected to affect the outcome or impair the fairness of a proceeding pending or impending in any court. Public discussion by judges or judicial candidates of an issue of public importance cannot be proscribed or punished under Canon 3A(6) merely because that issue may happen to be the subject of a pending or impending proceeding in any court."
The federal court ruled in favor of Justice Parker striking archaic language in Alabama's code of judicial canon as unconstitutional because it takes away the First Amendment rights of judges to comment honestly about cases not before their courts. The Southern Poverty Law Center (SPLC) had filed a complaint about Justice Parker because he criticized the controversial Obergefel versus Hodges ruling. The politically appointed, Judicial Inquiry Commission began an investigation into Parker around the time that they were purging Chief Justice Moore. Parker sued the JIC on the grounds that they were using the archaic judicial canons to deprive him of his free speech rights. The JIC dropped their investigation. That allowed Parker's federal suit to proceed. Parker was never formally charged thus was never suspended. The archaic language which dates to the 1970s had been struck from the bar's national code of canons decades ago; but had never been changed by the state of Alabama
Justice Parker now faces Jefferson County Judge Robert "Bob" Vance (D) in the general election. Vance ran unsuccessfully for chief Justice in 2012 against Roy Moore (R).
The Parker campaign said that it expects that Vance will receive hundreds of thousands of dollars – perhaps even millions – from "controversial leftist billionaire George Soros, who has made electing "progressives" as judges and prosecutors a top priority, and other supporters of the Southern Poverty Law Center."
Justice Parker has petitioned the Alabama Supreme Court to modify the recently ruled unconstitutional provisions in the Canons of Judicial Ethics.
UAB expert: We can't wait until it's too late to act on surging cases
"We still are at a time point when we have an ability to intervene, and do something to reduce that case count, to reduce the eventual mortality," UAB specialist Dr. Jodie Dionne-Odom said.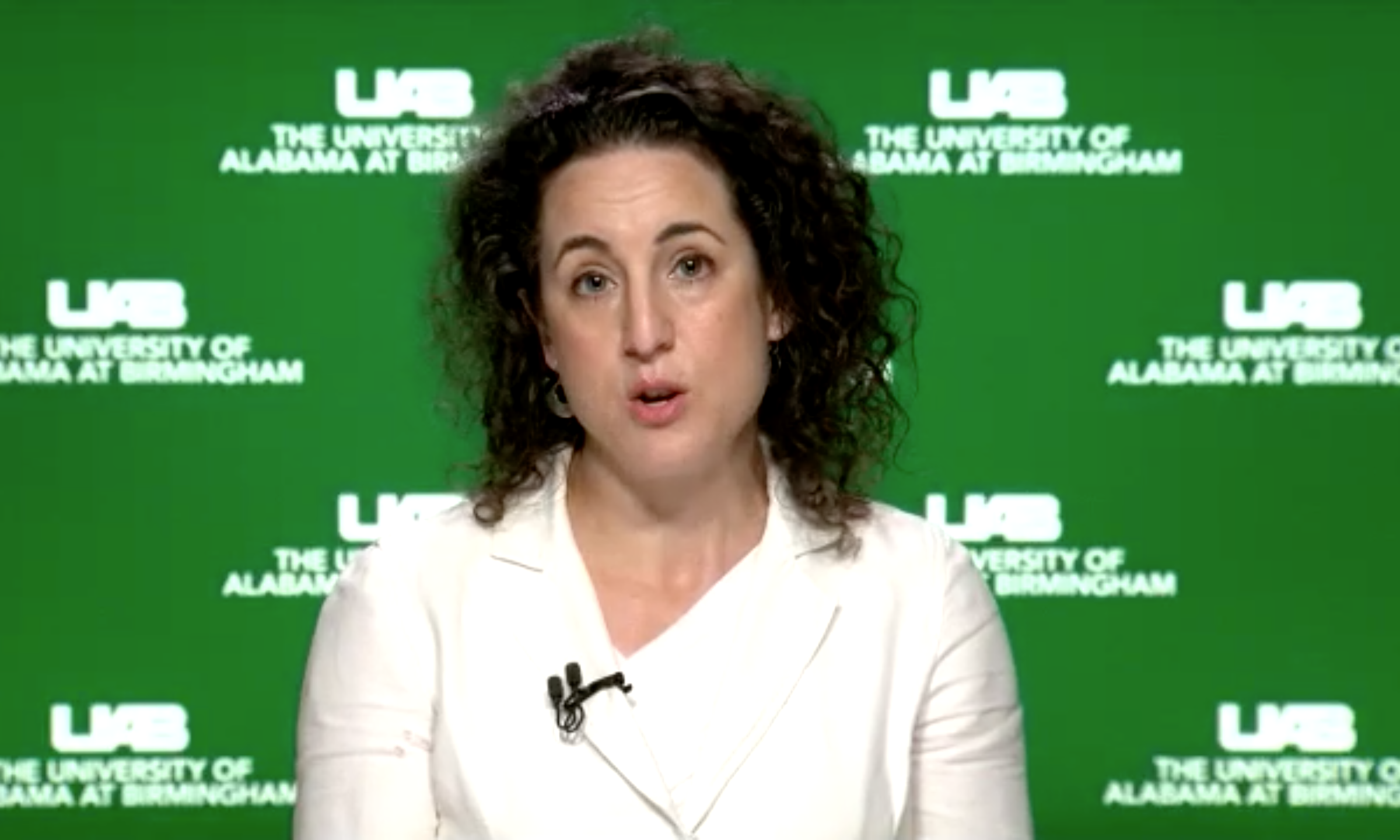 Alabama continues to see record numbers of new COVID-19 cases and hospitalizations, and the best way to turn the trend around is to wear face masks and practice social distancing, a UAB doctor says. 
Dr. Jodie Dionne-Odom, an infectious disease specialist at UAB, told reporters in a press conference Wednesday that the seven-day average of new daily coronavirus cases in Alabama has increased fourfold over the past several weeks. 
"We still are at a time point when we have an ability to intervene, and do something to reduce that case count, to reduce the eventual mortality," she said. "You don't want to wait until things are so bad that it's difficult for us to reverse the trend at all."
Dionne-Odom said she's concerned that the window of time to turn the trend of increasing cases, hospitalizations and the impending deaths that will surely come is limited. Wearing masks in public and practicing social distancing are some of the best tools we have to do so, she said.
On Wednesday, the state added 1,161 new COVID-19 cases and 25 deaths from the virus. It's killed 1,032 people in Alabama, the UAB physician said. At least 1,110 people were being treated in hospitals in the state Wednesday, according to the Alabama Department of Public Health, the most since the pandemic began.
The 14-day average of new daily cases was 1,057 — the highest it's been since the start of the pandemic. 
"The fact that we're seeing these sharp increases and hospitalization in cases over the past week or two is really concerning," Dionne-Odom said. "And we expect, given the lag that we know there is between cases and hospitalization — about a two-week lag, and a three-week lag between cases and deaths — that we're on a part of the curve that we just don't want to be on in our state."
UAB Hospital's COVID-19 intensive care and acute care units were approaching their existing capacity Tuesday, when the hospital was caring for 92 coronavirus patients. The hospital had 91 inpatients who had been diagnosed with COVID-19 on Wednesday.
Of those being treated in UAB's COVID-19 ICU unit Tuesday, less than half were on ventilators, a UAB spokesperson, Bob Shepard, said in a message to APR on Tuesday. Ventilator usage is actually dropping, he said, a positive sign. The hospital has both a COVID ICU and a COVID acute care unit designated to keep patients separated from those who don't have the virus, but it has more space in other non-COVID units.
"If we reach a point where we have more patients needing space in either unit, we will create more space in other areas of the hospital and designate additional beds for COVID patients," Shepard said.
"The issue is that designating more beds for COVID care reduces the number of beds we have for patients with non-COVID illnesses, which can have a profound effect on the overall health of our community," he said.
That flexibility was echoed by Dionne-Odom, who said that it is the type of system where they can create capacity as it's needed. 
"And we have units that we can open and close and take care of patients with COVID and staff who are familiar with the procedures of wearing PPE and gowning and keeping healthcare workers safe," Dionne-Odom said. "So we've used everything that we've learned since March, working really hard to be able to take care of more patients. That said, you have to remember that every bed that we're using today for someone with COVID can potentially be a bed that someone else would need, who's having a stroke or having a heart attack." 
"These problems are continuing to happen, and they need ICU-level care too," she continued. "So we don't want to continue to see an increase in the COVID cases because that has the indirect effect of affecting how we care for all the other patients with serious diseases." 
Dionne-Odom said that they know from experience that some of those being hospitalized for the virus will die in the coming weeks, "so we're all watching the next several weeks very cautiously." 
Testing across the state has increased in recent weeks, but so has the percentage of tests that are positive, a sign that not enough testing is being done, and cases are going undetected. 
Dionne-Odom said many cities across the southeast have high testing positivity rates of between five percent and 15 percent, and in some cases as high as 20 percent.

"And what that number means is when you're getting one of five tests back positive, is that there's a lot of spreading infection in the community that you are not detecting," Dionne-Odom said. 
Alabama's seven-day percent positivity rate was 14.69 on Wednesday. Public health experts say it should be at or below five percent or cases are going undetected. 
In Jefferson County, as of Wednesday, the percentage was roughly 14 percent.
While the majority of hospitalized patients are older, UAB does have COVID-19 patients in their 30s who are very ill and in ICU units, Dionne-Odom said.
"So the message is still true that this disease tends to impact older adults more than younger adults, but if you're 20, 30, 40, especially if you have an underlying condition, but even if you don't, you're not immune from this disease. You're still at risk of having severe outcomes," Dionne-Odom said.