Opinion | Biofuels are still an important component of our energy mix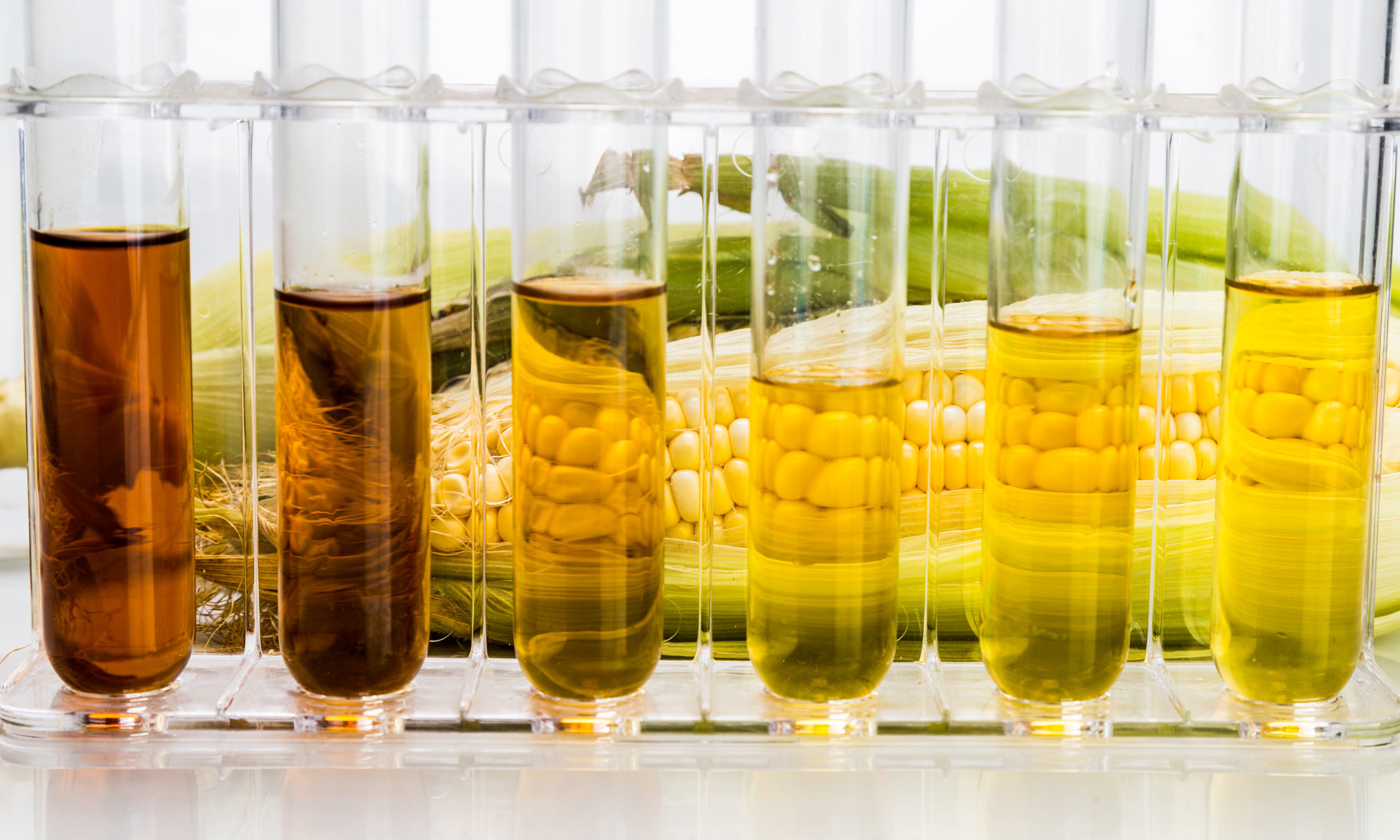 During the last 15 years, biofuels have been a hot topic in the energy production world. You could hardly turn on the television or radio without hearing about the latest research and benefits of biofuels, which can be produced from agricultural and forest residues and dedicated energy crops. In fact, to help encourage the development of biofuel technologies, Congress provided tax breaks and incentives for companies that produced and sold biofuels.
Times have changed, though, and biofuels are not a front-page story today. Presently, natural gas is the darling of the electrical power industry for baseload operations. It's clean, relatively inexpensive and readily available. Many power plants and manufacturing facilities are converting their old boilers to burn natural gas. Natural gas is on a high and there's no forecast to determine when it will come down.
But for a moment, let's reexamine biofuels, as they can still play an important role in our state's energy production and economic development. According to the Energy Institute of Alabama, our state ranks fifth in the nation for electricity generation from biomass-based fuels. Biomass consists of plants or plant-based materials such as agricultural crop residues, forest residues, or dedicated energy crops such as switchgrass or fast-growing trees. These various sources of biomass can be used not only for generating electrical power or making liquid transportation fuels like gasoline or diesel fuel, but they can create a wide arrary of co-products like plastics and adhesives.
Here at Auburn University, we are conducting research to maximize the usage of biomass for conversion to biofuels and valuable coproducts. While most people think of corn-based ethanol when biofuels are mentioned, researchers at Auburn are advancing the technology to convert grasses, pine trees and hardwoods to gasoline, diesel, and jet fuels. And to make the fuel production process more economically feasible, we are developing a suite of co-products that can be produced at the same time.
Through grants from Alabama Power Co., the Electric Power Research Institute, the U.S. Department of Energy and the U.S. Department of Agriculture, we have been addressing many of the challenges in using biomass to create renewable biofuels and electrical power. One of the greatest challenges with biomass-based fuels is logistics. Forest and agricultural biomass is usually scattered and is difficult to collect and transport cost-effectively using traditional harvesting machines and trucks. In projects sponsored by the Departments of Energy and Agriculture, we have developed innovative and efficient ways to collect and transport the biomass from its original site to a power plant, refinery, or manufacturing facility. Other research is developing biochemical and thermochemical methods to convert the biomass to liquid fuels, chemical products, and electrical power.
Auburn researchers are also tackling the challenge of capturing gases emitted from landfills. Currently, it's cheaper to flare the landfill gas than it is to clean and transport it to another location for re-use. Our faculty have developed methods to remove unwanted sulfur from the gas which then makes the gas valuable for production of electrical power or liquid fuels. Additional research has developed smaller-scale, more cost-effective reactors that can convert this gas to gasoline and diesel. Once these processes have been perfected, it will not only allow electric utilities and fuel producers another viable option in clean fuel choices, but the resulting new industries will open the door for more employment opportunities, particularly in our rural areas where forest and agricultural biomass is produced
As you can see, these are exciting times for Alabama's energy industry. We are continuing to expand our diverse energy base, while finding new ways to utilize resources already in place. Biomass and the resulting biofuels can and will continue to play an important role in adding to our resource mix. To learn more about Alabama's reliable, clean, affordable energy resources, visit the Energy Institute of Alabama at: https://energyinstituteal.org.
Dr. Steven Taylor, P.E. is Professor and Associate Dean for Research
Samuel Ginn College of Engineering Auburn University.
Print this piece
Opinion | Tough times show what makes our country great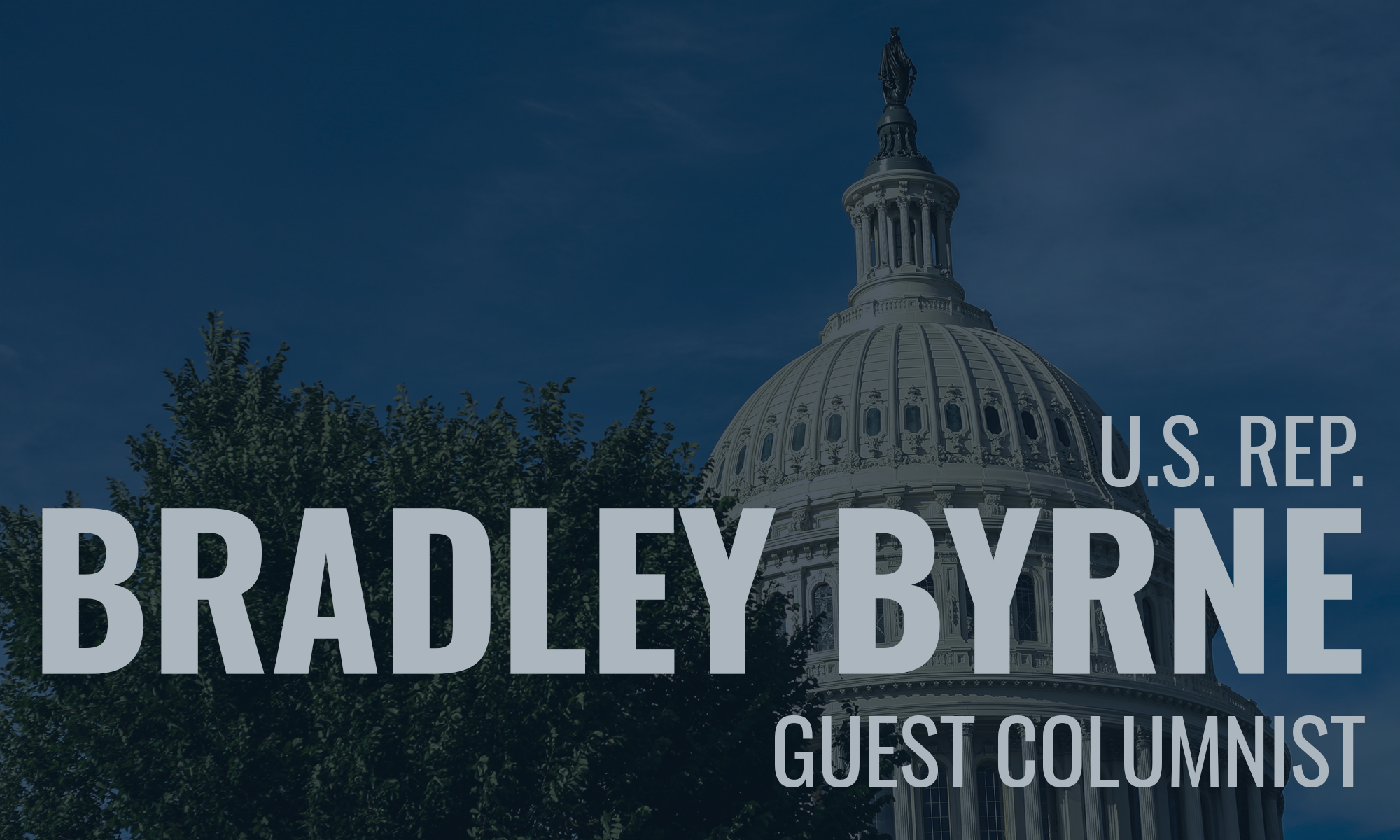 This year, during the midst of the coronavirus pandemic, Memorial Day provided an even more unique opportunity to reflect upon what makes our nation great and the shared values we hold as a people.  Though our celebrations may have been scaled down, the greatness of our country is, in many ways, more apparent in challenging times like these.
The struggles we are going through together as a nation are real and impactful.  The coronavirus overwhelmingly targets seniors and those with preexisting conditions.  As a result, nursing homes and long-term care facilities have been hit hard.  More than 36,000 residents and staff have died after coming down with Covid-19, more than a third of all deaths in our country that have been attributed to the virus.  Sadly, many of our cherished veterans have been among those lost to the virus.  Of all the tributes to those we have lost, the stories of our veterans are especially moving.
But there are bright spots in coronavirus medical research.  Testing quality and access has improved significantly.  And as we learn more about the virus, we are better able to prevent and treat Covid-19.  The hospitalization rate for those diagnosed with the virus is 3.4 percent, and the CDC estimates that 35 percent of all infected people are asymptomatic.  Taking this into account, the infection fatality rate is likely around 0.2 percent or 0.3 percent.  While that is still 2 to 3 times higher than the flu, the coronavirus is nothing like the killer some predicted early on.
Without question, the economy has taken a hit.  Unemployment levels are higher than any time since the Great Depression.  Our small businesses shed more than 11 million jobs in April.  That's more than half of the 20 million private sector jobs lost last month.  
However, Congressional action to cushion the blow has helped.  More than 4.4 million small businesses have been approved for a loan through the Paycheck Protection Program, and over $511 billion has been processed in aid.  In Alabama, at least 60,457 loans have been made for a whopping $6,136,772,466.  The bulk of this aid to small businesses must go towards employee paychecks, ensuring that more Americans are able to keep their jobs.  In addition to the Paycheck Protection Program, nearly 431,000 Economic Injury Disaster Loans have been processed to assist small businesses during this crisis.  Alabama businesses have received 4,728 EIDL loans for $376,897,450.
There is no question that small businesses will face new challenges going forward.  Evolving ways we interact with one another and patronize businesses, including new occupancy limitations, will make staying in business more difficult.  That's why it is so important for our economy to continue opening sooner rather than later.  You and I can do our part by visiting businesses and restaurants in our community.  Importantly, the foundation of our economy was strong before coronavirus spread prevention measures were enacted nationwide.  So, the country can and will rebound from this.  Prosperity will return.
One only needs to look at what is happening on the other side of the globe to be thankful for our nation.  The brutal Chinese Communist Party, whose mismanagement and dishonesty during the initial outbreak of the virus cost countless lives across the globe, is using the pandemic as an excuse to ramp up authoritarian measures.  The people of Hong Kong are suffering a loss of freedom that dwarfs the sacrifices we have made to stop the spread.
The American people have responded to crisis after crisis with resilience and togetherness, and we will do so again.  We may not have participated in all of our Memorial Day traditions, but we can still honor the fallen by treasuring the country and values they sacrificed to preserve.  That's what makes our country great.
Print this piece