Opinion | Fighting the opioid epidemic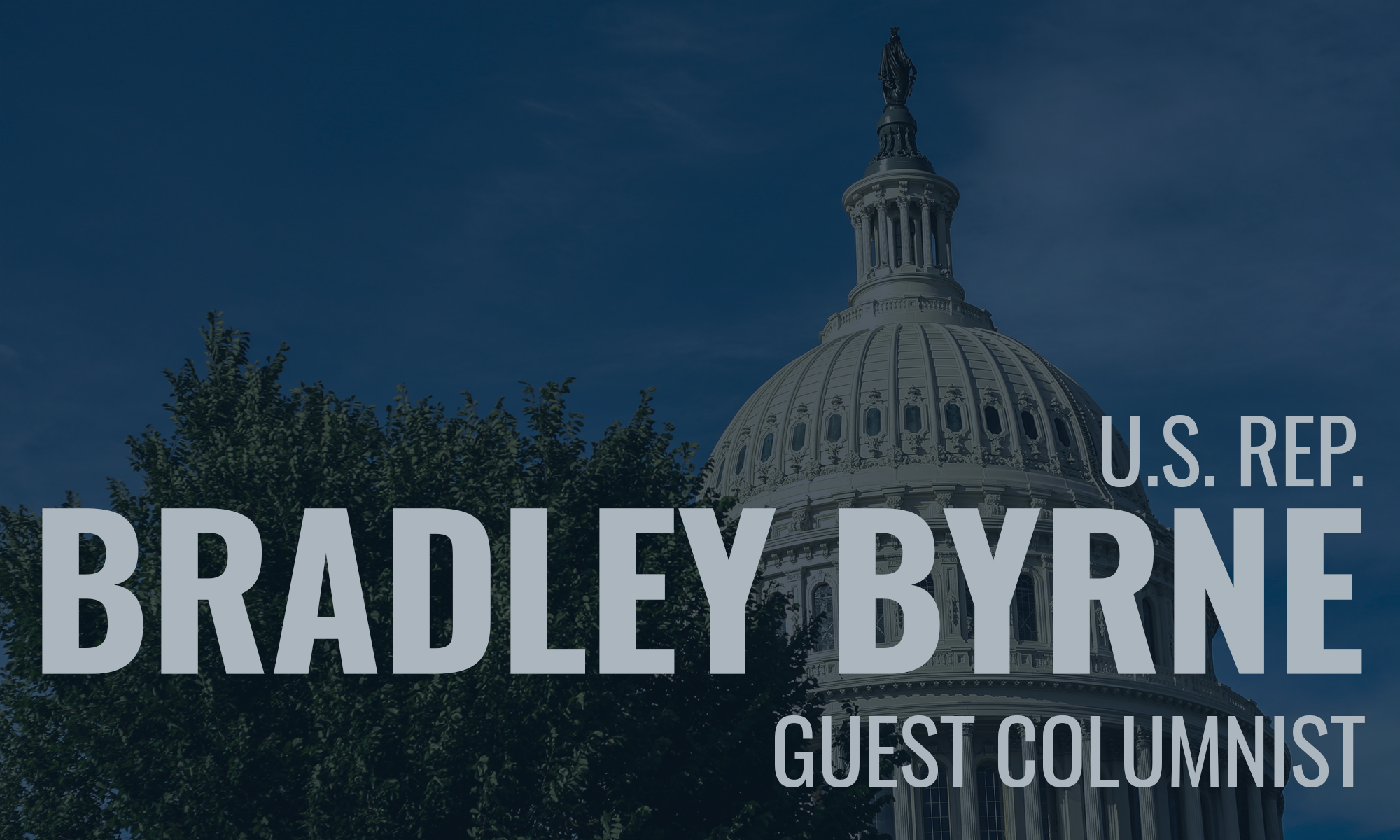 For too long, a problem of epic proportion has been growing outside of the headlines in the United States: the opioid epidemic.  The reality is that we can no longer wait to take action.  Drug overdose is now a leading cause of death in the United States.  One hundred seventy-five Americans are dying every day from this crisis. From big cities to small towns, the opioid epidemic has hit our communities hard.
Unfortunately, Alabama has not been spared.  According to the Centers for Disease Control and Prevention (CDC), Alabama ranks highest in the nation as having more opioid prescriptions than people.  Alabama also ranks number one as the highest prescribing state in the nation for opioid pain reliever prescriptions. These statistics are incredibly alarming.
An opioid is a type of narcotic derived from the opium poppy, which includes drugs such as morphine, codeine, hydrocodone, and oxycodone. While these drugs are often prescribed in response to injuries and body pains, they can be prone to abuse and addiction.
The reality is many of the people who become addicted to opioids first start taking the drugs legally after receiving a prescription from a doctor.  For example, I have heard testimony from athletes who suffer a sports-related injury, undergo surgery, and then become addicted to opioids during the recovery process.  In many cases, this addiction can escalate, driving individuals to street drugs like heroin.
Almost all of us have a loved one or know somebody who has been affected by this terrible epidemic.  The personal stories are what make this nightmare a harsh reality.  Right here in Southwest Alabama, I have heard far too many stories about the dangers of prescription drug abuse.  The impacts of this crisis reach far beyond the person suffering from addiction to parents, to children, to brothers and sisters.  So many have been hurt.
On October 26, 2017, President Trump announced that his administration would declare the opioid crisis a Nationwide Public Health Emergency.  On a strongly bipartisan basis alongside President Trump, Congress is also responding.
In March, the House voted to set aside $4 million toward combating the opioid crisis in the government funding bill for Fiscal Year 2018.  We kept up the momentum last week when the House passed over 25 targeted bills to help prevent and treat opioid addiction and abuse while also ensuring our nation's drug laws are working to stop the flow of illegal drugs.
One such bill that passed the House is the THRIVE Act, which creates a program to provide low-income individuals recovering from opioid and other substance use disorders with a clean, safe, and structured environment following rehabilitation.
Additionally, the House passed the STOP Act, which aims to halt opioids like fentanyl from coming into America from other countries through a loophole at the Postal Service. The majority of opioids arrive to America through the mail from other nations, such as China, Mexico and Canada. So, this legislation represents an important step to help solve the problem.
It is clear that our work to end the opioid epidemic is far from over.  However, I was pleased to see such strong bipartisan support for many opioid bills this week as we work to make a real difference on behalf of the American people.  You can learn more about the legislation we are working on at www.opioidcrisis.gop.
We cannot and will not sit back and allow the opioid crisis to take the lives of the people we love. We must fight back and ensure Americans get the help they need. I look forward to continuing the work with President Trump to end this epidemic once and for all.
Opinion | On the Nov. 3 ballot, vote "no" on proposed Amendment 1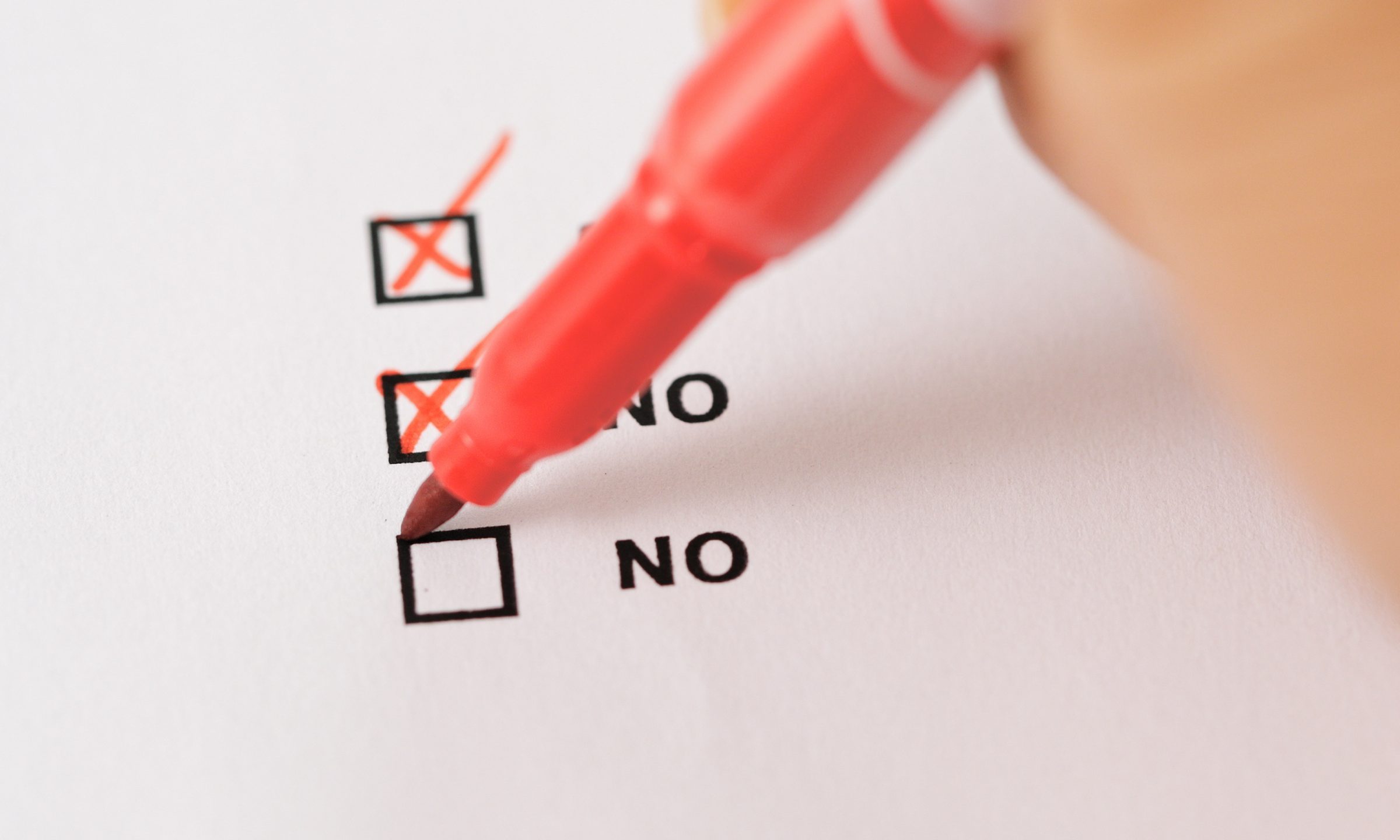 On Nov. 3, 2020, all Alabama voters should vote "no" on proposed Amendment 1. Vote no on Amendment 1 because it could allow state law changes to disenfranchise citizens whom the Legislature does not want to vote. Because Amendment 1 has no practical purpose and because it opens the door to mischief, all voters are urged to vote no.
Currently, the Alabama Constitution provides that "Every citizen of the United States…" has the right to vote in the county where the voter resides. Amendment 1 would delete the word "every" before citizen and replace it with "only a" citizen.
In Alabama, the only United States citizens who cannot vote today are most citizens who have been convicted of a felony of moral turpitude. These felonies are specifically identified in Ala. Code 17-3-30.1.
Without Amendment 1, the Alabama Constitution now says who can vote: every citizen. If voters approve Amendment 1, the Alabama Constitution would only identify a group who cannot vote. With Amendment 1, we, the citizens of the United States in Alabama, thus would lose the state constitutional protection of our voting rights.
In Alabama, no individual who is not a United States citizens can vote in a governmental election. So, Amendment 1 has no impact on non-citizens in Alabama.
Perhaps the purpose of Amendment 1 could be to drive voter turnout of those who mistakenly fear non-citizens can vote. The only other purpose for Amendment 1 would be allowing future Alabama state legislation to disenfranchise groups of Alabama citizens whom a majority of the legislature does not want to vote.
In 2020, the ballots in Florida and Colorado have similar amendments on the ballots. As in Alabama, Citizens Voters, Inc., claims it is responsible for putting these amendments on the ballots in those states. While Citizens Voters' name sounds like it is a good nonprofit, as a 501(c)(4), it has secret political donors. One cannot know who funds Citizen Voters and thus who is behind pushing these amendments with more than $8 million in dark money.
According to Citizen Voter's website, the stated reason for Amendment 1 is that some cities in several other states allow non-citizens to vote. My understanding is that such measures are rare and only apply to voting for local school boards.
And why would a local government's deciding that non-citizens can vote for local school boards be a state constitutional problem? Isn't the good government practice to allow local control of local issues? And again, this issue does not even exist in Alabama.
The bigger question, which makes Amendment 1's danger plain to see, is why eliminate the language protecting "every" citizen's right to vote? For example, Amendment 1 could have proposed "Every citizen and only a citizen" instead of deleting "every" when adding "only a" citizen. Why not leave the "every" citizen language in the Alabama Constitution?
Amendment 1 could allow Alabama new state legislation to disenfranchise some Alabama citizens. Such a change would probably violate federal law. But Alabama has often had voting laws that violated federal law until a lawsuit forced the state of Alabama not to enforce the illegal state voting law.  
The most recent similar law in Alabama might be 2011's HB56, the anti-immigrant law. Both HB56 and Amendment 1 are Alabama state laws that out-of-state interests pushed on us. And HB56 has been largely blocked by federal courts after expensive lawsuits.
Alabama's Nov. 3, 2020, ballot will have six constitutional amendments. On almost all ballots, Amendment 1 will be at the bottom right on the first page (front) of the ballot or will be at the top left on the second page (back) of the ballot.
Let's keep in our state constitution our protection of every voters' right to vote.
Based on Amendment 1's having no practical benefit and its opening many opportunities for mischief, all Alabama voters are strongly urged to vote "no" on Amendment 1.