Opinion | Inside the Statehouse: Judicial races highlighted – June 5 primary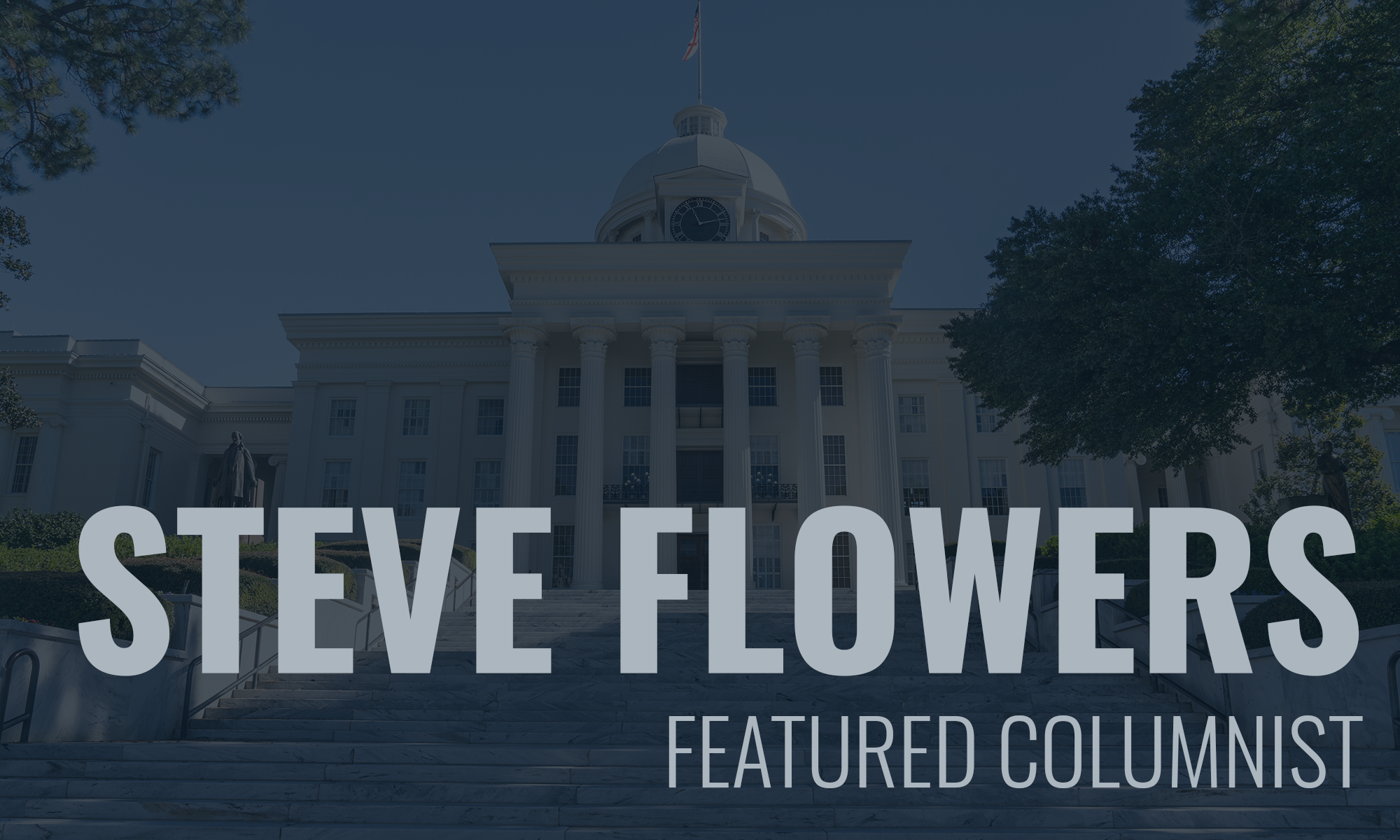 This is not just a gubernatorial year in the Heart of Dixie.
We have every constitutional office up for election which includes Lt. Governor, Attorney General, Secretary of State, State Treasurer, State Auditor and Agriculture Commissioner.
We also have a good many of the State Judicial races on the ballot. We have nine seats on our State Supreme Court. We have five judges on the Court of Criminal Appeals, as well as five seats on the Court of Civil Appeals. All of these judicial posts are held by Republicans. Therefore, it is more than likely safe to assume that the winner of the Republican primary will be elected to a six-year term and can be fitted for their robe, at least by July 17. In fact, Democrats usually do not even field candidates in state judicial races.
Over the past two decades, a prevailing theme has been that women have become favored in state judicial races. In fact, it was safe to say that if you put two candidates on the ballot for a state judicial position, one named John Doe and the other Jane Doe, and neither campaigned or spent any money, Jane Doe would defeat John Doe.
However, for some inexplicable reason, this prevalence reversed itself on June 5, in the Republican primary. In the much-anticipated race for the extremely important Chief Justice of the Supreme Court, position two of the sitting members of the Supreme Court were pitted against each other. 
Justice Lyn Stuart, who is the longest serving member on the State Supreme Court, had moved into the Chief Justice role after the departure of Judge Roy Moore. She was running for Chief Justice for the full six-year term. Justice Tom Parker was Roy Moore's closest ally and is now the most socially conservative activist on the court. Parker and Moore dip from the same well.
Parker chose to challenge Stuart for Chief Justice. The Lyn Stuart vs Tom Parker contest was billed as one of the Titanic battles of the Primary season. Stuart was the darling of the business community. Parker openly was carrying the banner of the social conservatives. Parker bested Stuart 52 percent to 48 percent. Most of Parker's financial backing came from plaintiff trial lawyers. Parker does have Democratic opposition from Birmingham attorney, Robert Vance, Jr. However, he should win election in November.
Judge Brad Mendheim was facing two prominent female Circuit judges, Debra Jones of Anniston and Sarah Hicks Stewart of Mobile, for Place 1 on the State Supreme Court. Mendheim has been a longtime popular Circuit Judge in Dothan. He was appointed to this Supreme Court seat by Governor Kay Ivey earlier this year.  Mendheim decisively outdistanced his female opponents by garnering 43 percent of the vote. He is expected to win election to a full six-year term on the high tribunal on July 17.
Another example of the male uprising in the court contests occurred in the race for a seat on the Court of Civil Appeals. Judge Terri Willingham Thomas, who has been on this court since 2006 and has served with distinction, was shockingly defeated by her unknown male opponent, Chad Hanson.
Pickens County Prosecutor Chris McCool forged to the front in the race for a seat on the Court of Criminal Appeals. He led 43 to 35 over Rich Anderson from the Montgomery/River Region.
In the other court races, the candidate who raised the most money and was able to buy some TV time prevailed.
In the State Supreme Court race in Place 4, two Birmingham attorneys, John Bahakel and Jay Mitchell, were pitted against each other. Mitchell significantly outspent Bahaked and won 73 to 27.
Christy Edwards of Montgomery and Michelle Thomason of Baldwin County are headed for a runoff for a seat on the Court of Civil Appeals.
Richard Minor defeated Riggs Walker overwhelmingly 66 to 34 for a seat on the Court of Criminal Appeals. In the seat for Place 3 on the Court of Criminal Appeals there was yet another display of male dominance in the court races. Bill Cole bested Donna Beaulieu 60 to 40. 
On Saturday before the Primary, legendary Chief Justice of the Alabama Supreme Court, Clement Clay "Bo" Torbert, passed away at 88 in his beloved City of Opelika. His funeral was on Election Day. Judge Torbert served as Chief Justice of the Alabama Supreme Court for 12 years, 1976 to 1988. He had previously served two terms in the State Senate prior to his election as Chief Justice.
See you next week.
Steve Flowers is Alabama's leading political columnist. His weekly column appears in over 60 Alabama newspapers. He served 16 years in the state legislature. Steve may be reached at www.steveflowers.us.
Print this piece
Opinion | It's time for Alabama Democrats to learn from Alabama Republicans
Democrats never seem to learn from Republicans. 
All around the country, and all around the state of Alabama, Democrats are still playing by the rules. Still listening to the cries and outrage from the other side. Still entertaining the idea that compromise and diplomacy are important to Republicans on some level. 
Still watching Lucy jerk that football away at the last moment. 
It's time that stopped. 
It is time — actually, well past time — for Democrats to adopt the attitudes of their GOP colleagues, and just do whatever the hell you want to do. 
Whatever goal you set, go achieve it. Whatever policy is important, implement it. Whatever action you believe is right, take it. 
This is how Republicans have governed now for years. It is how they have wrestled control of the U.S. Supreme Court — just don't hold a hearing for a duly appointed candidate — and how they have stolen elections — keep blocking attempts to secure elections. It is how they control half of Congress — thanks, gerrymandering! — despite representing nearly 20 million fewer people and how they have managed to offset a growing minority vote — put up every roadblock short of a poll tax. 
In Alabama, it has how they adopted the AAA act to funnel tax money to private schools — just completely rewrite the bill in the dead of night — and how they passed the most restrictive abortion ban — just ignore promises and public opinion. It is how they have stopped attempts to pass gambling legislation — by straight up lying about the law — and how they have steadily cut into ethics laws — pretend that no one can understand the laws they wrote themselves — and how a House Speaker convicted on 12 felonies still isn't in prison three years later — just don't send him. 
They don't care. 
About rules. About the law. About public perception. About basic decency. 
And it's time for Democrats, especially in Alabama, to adopt the same attitudes. 
Because if Republicans can behave this way to implement racist bills and roll back ethics laws and protect the income of the elites, then Democrats shouldn't think twice about doing it to protect rural hospitals or new mothers' health or workers' rights or decent public schools. 
Now, this will be a big change for Democrats, so let me explain how this would look in practice, using the ongoing saga of Confederate monuments. 
Republicans shoved through an absurd bill last year that protects the state's monuments to those who fought to enslave other human beings, and they're shocked — shocked and outraged — that African Americans in Alabama might find it offensive to honor the men who enslaved their ancestors. 
The bill they passed last year was a dumb bill, right down to the portion which levied a fine on cities if those cities removed or damaged a monument. The bill completely screwed up the fines portion, failing to penalize cities for moving or damaging monuments over 40 years old and failing to place a per-day fine on those cities. Instead, the Alabama Supreme Court said the cities would be subject to one $25,000 fine. 
Birmingham has a monument that it desperately wants to move. It has already boarded up the monument in Linn Park, and the ALSC, in the same ruling, ordered the boards to come down. 
And this is the first opportunity for Mayor Randall Woodfin to approach this with a new attitude. 
Tear it down. 
Write out one of those big "Price is Right" checks for $25,000, hold a press conference and award that money to Steve Marshall like he just won at Plinko. 
At the same time, workers should be taking that monument apart piece by piece and moving it to the Birmingham Civil Rights Institute, where it can be viewed for its historical significance instead of serving to honor traitors and racists. 
No apologies. No shame. Don't even entertain their complaints. 
A similar approach should be taken by the city of Montgomery in regards to its occupational tax, which Republicans are attempting to stop through legislative action. 
Montgomery is going broke, and it can't put enough cops on the streets. Part of that is because every day about 70,000 people flood into the city to go to work, and then they leave each afternoon and spend their money in — and give their tax dollars to — surrounding cities and counties. 
Montgomery has to do something to offset the costs, so an occupational tax has been proposed. But just as quickly as it was, the ALGOP — the kings of handouts to people who don't need them — passed a bill to block it. 
So, some creativity is required.
Instead of an occupational tax, pass a public safety tax. 
If you work within the city limits of Montgomery, but live outside of those city limits, your paycheck will now be taxed an extra 1 percent to offset the cost of the police and fire services that you might use while in the city every day. 
No apologies. No shame. Don't listen to GOP complaints. 
It's a shame that things have to be like this, but they do. Democrats have tried for decades to force rational debate and to promote the value of compromise. Those pleas have fallen on deaf ears, which have been attached to toddler-like brains that have justified atrociously selfish behaviors and awful governance. 
At this point, it has gone on so long and been so successful for Republicans, the only thing that might break through is a taste of their own medicine. 
Give it to them.
Print this piece