Rogers says Strzok should be fired, that it's time to shut down the Mueller probe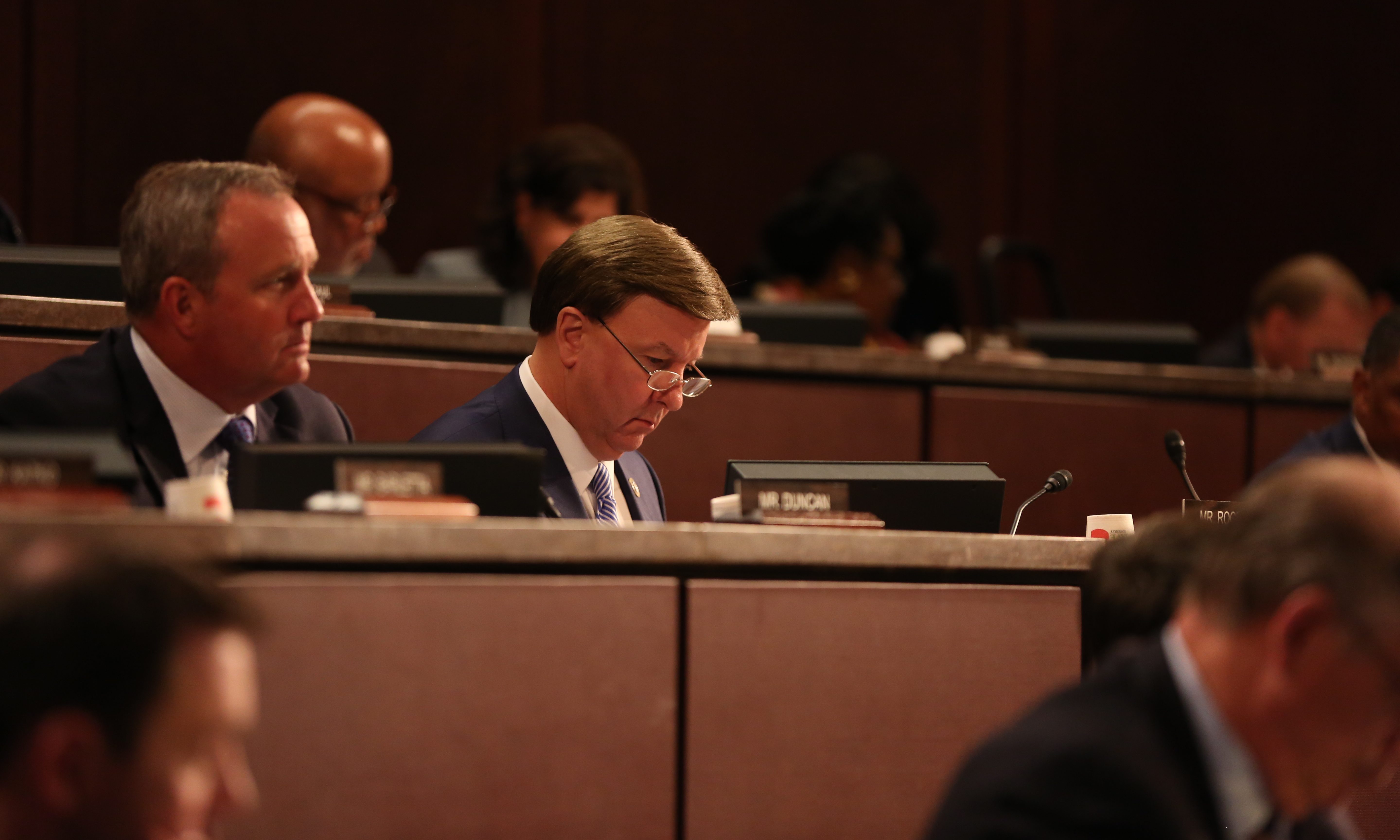 U.S. Rep. Mike Rogers (R-Saks) said on Wednesday that, "It is time to shut it down," speaking of Robert Mueller's probe into whether or not Donald Trump and the Trump 2016 presidential campaign knowingly colluded with intelligence agents of the Russian government in order to expose damaging information about former Secretary of State Hillary Clinton (D) and win the presidency.
Congressman Rogers made the comments in an appearance on the Fox Business Channel program: The Intelligence Report with Trish Regan.
Regan asked Rogers if the Mueller investigation had been started because of political bias in the FBI.
"Its obvious that it did," Congressman Rogers said.
On Tuesday, FBI agent Peter Strzok was escorted from the FBI building due to an internal review based on findings by the Department of Justice's Inspector General alleging improper conduct by Strzok.
"He should be fired," Congressman Rogers said of Strzok.
On the Mueller investigation Rogers said, "We have spent an enormous amount of money on it to no avail." Rogers said that the Mueller probe has not found any hint of bad behavior by Trump.
"The Mueller witch hunt needs to be shut down right here, right now!" Rogers said on social media with a link to his interview by Regan.
Regan told Rogers that they had had his general election opponent, Mallory Hagan, on and she told us that she has a chance against you because your not responsive enough.
Rogers said "My guess is that Nancy Pelosi told that to every Democrats running who is challenging a Republican."
Rogers said that they have got nothing else.
Hagan was Miss America in 2013 and Miss New York in 2012. She is a graduate of Opelika High School and has degrees from Auburn University and the Fashion Institute of Technology.
Tuesday's removal of Strzok from the building effectively ends Peter Strzok's FBI career. Strzok as head agent for the FBI's intelligence division handled both the Hillary Clinton email server investigation and the Trump campaign Russian collusion investigation. He had been working on the Mueller probe; but was removed by Mueller after it was revealed that Strzok and his lover, FBI lawyer Lisa Page, had a lengthy string of text messages revealing their open hostility to Donald Trump bias; including a message from Strzok to Page referring to Trump in which Strzok vowed, "We will stop him."
After his removal from the Mueller investigation, Strzok was reassigned to FBI Human Resources. Page had also been demoted. Lisa Page resigned on May 4 along with the FBI's former top attorney James Baker. Baker is being investigated for the possible leaking of classified information to former MI6 agent Richard Steele who was being employed by the Hillary Clinton campaign to do opposition research into Donald Trump. The Steele dossier was later used as a justification for the Mueller investigation. FBI Deputy Director Andrew McCabe was fired by Attorney General Jeff Sessions in March after the IG formally cited McCabe for: lack of candor under oath, lack of candor when not under oath, and the improper disclosure of non-public information to the media about the FBI investigation into the Clinton Foundation. Pres. Donald Trump fired FBI Director James Comey in 2017.  Robert Mueller is a former FBI director.
Congressman Mike Rogers represents Alabama's Third Congressional District. Rogers is seeking his ninth term in Congress in the November 6 general election versus Hagan.
To see Regan's full interview of Rogers click here.
(Original reporting by Fox Business Channel, Fox News, and the New York Post contributed to this report.)
Print this piece
Byrne: People of Alabama "do not want the coronavirus brought here"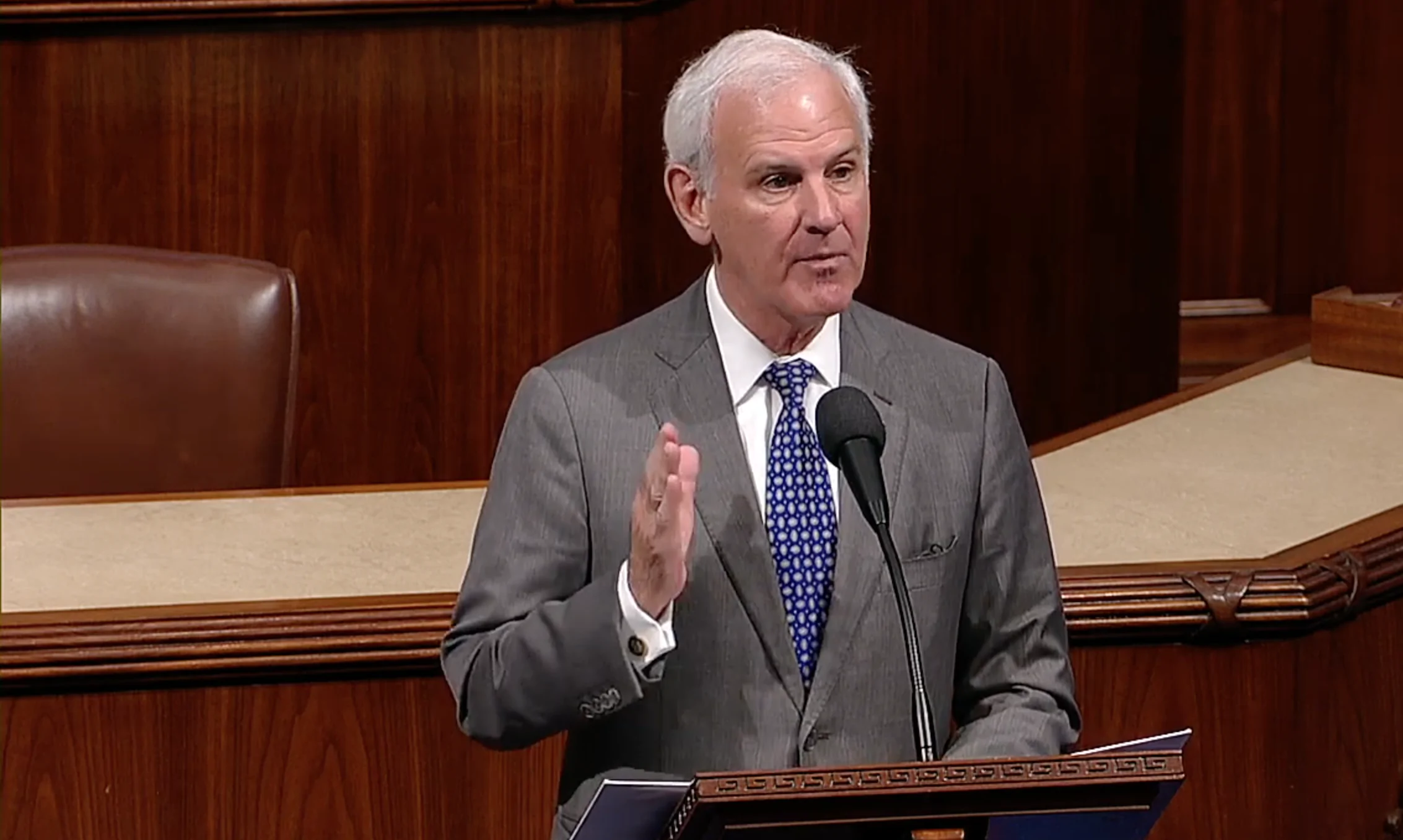 Sunday, Senate candidate Congressman Bradley Byrne, R-Montrose, expressed his opposition to a federal government plant to relocated coronavirus infected people in Anniston.
"The people of Alabama DO NOT want the coronavirus brought here," Congressman Byrne said. "I'm fighting to bring this to a full stop. Leave these people in the place they came to, don't spread them around the US, and keep them OUT of Alabama. The risk is much too high."
Alabama Governor Kay Ivey (R) also expressed concerns about the federal plan to relocate coronavirus exposed passengers to Anniston. Coronavirus infected persons could be in Alabama as early as Wednesday.
"Late Friday night, the U.S. Department of Health and Human Services (HHS) informed me about their proposal to transport Americans who have tested positive with the Coronavirus (COVID-19) from the Diamond Princess cruise ship to a FEMA Center for Domestic Preparedness (CDP) in Anniston," Ivey said. "Sensing the urgency, I quickly informed the offices of Senators Richard Shelby and Doug Jones and Congressman Mike Rogers, as well as Dr. Scott Harris with the Alabama Department of Public Health."
"On Saturday, it appears that a press release from HHS was inadvertently, and perhaps prematurely, sent notifying the State of Alabama that these individuals were scheduled to begin transporting to Alabama as early as Wednesday," Ivey continued.
"Obviously concerned, there were a number of conversations between HHS, the White House, my staff and me, as well as two rounds of conference calls including the senior staff of the Congressional Delegation to try to clarify HHS' intent and reasoning for selecting Alabama," Ivey continued. "On one of the calls, they informed us that the CDP in Anniston is only being considered as a "back-up" plan, in case they run out of alternative locations. They assured us on both calls that no decision had been made to send anyone to Anniston."
"I made it abundantly clear that while the State of Alabama wants to work closely with the Trump Administration to assist fellow Americans who may have tested positive for the Coronavirus, there were some grave concerns about why the site in Anniston was chosen and how, logistically, this would play out in the event this back-up site were to be eventually activated," Ivey said in a statement to the media. "First and foremost, my priority is to protect the people of Alabama. While locating these folks in Alabama is currently a backup plan, this is a serious issue and we need to be fully aware of the facts regarding the potential of housing them in Anniston.
"I am grateful to Senator Shelby and his team for coordinating today's effort to send officials from HHS to Alabama to provide further clarity to this situation," Ivey said. "I also appreciate Congressman Rogers for speaking with the President and informing him of the concern of the people of Alabama. Through these coordinated efforts, we will begin a process that will be transparent, and hopefully find a solution of which we are united and comfortable with."
Congressman Rogers expressed his concerns about the coronavirus infected persons being housed in the Third Congressional District.
"Earlier this evening, I spoke with President Trump," Rogers said in a statement on Saturday. He agreed with me that the decision by the Department of Health and Human Services to house those Americans exposed to Coronavirus at the Center for Domestic Preparedness in Anniston is the wrong decision. President Trump had no advanced notice and these individuals were brought to the continental United States without his consent. I will continue to work with President Trump and HHS to find the best facilities that meet the needs for those Americans that have been exposed to this dangerous virus. The CDP is not that place."
Byrne shared Rogers comments and added, "We've been tracking the issue and I'm glad to stand with Rep. Rogers and President Trump as we work to stop this ill advised plan."
Coronaviruses are extremely common throughout the animal kingdom and are one of the causes of the "common cold." This is novel (new) strain of the virus, that appears to have come from bats. Researchers are calling this disease COVID-19, short for "coronavirus disease 2019."
As of Sunday morning, there have been 78,966 diagnosed cases of COVID-19. 53,079 of these are still active. 23,418 people have recovered from their illness and been discharged. 2,469 have died. Most of these are in China, where the plague originated; but at this point the disease has spread to 32 countries.
Print this piece