Alabama Supreme Court Candidate Donna Wesson Smalley talks Justice with APR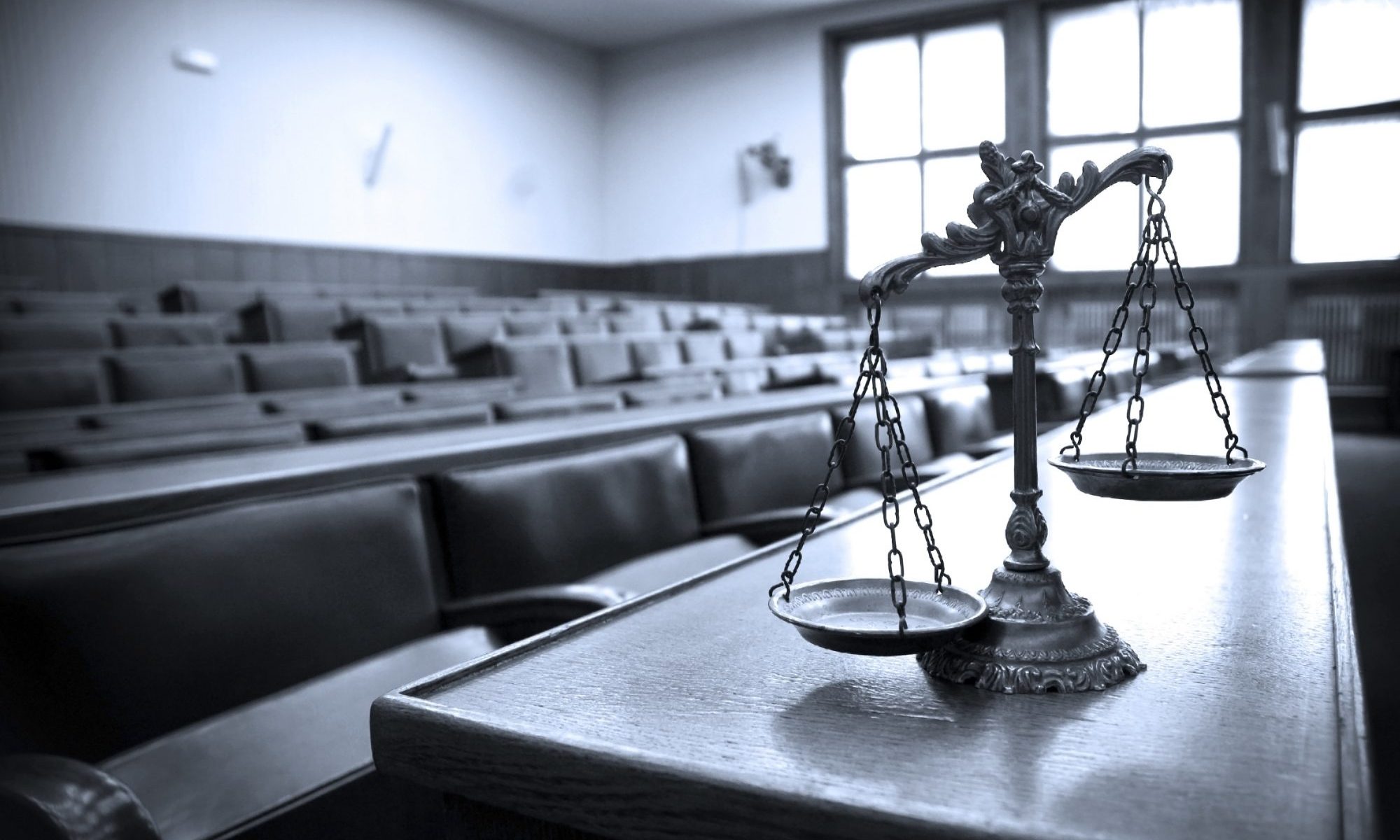 Thursday, the Alabama Political Reporter went to Jasper for an extended interview with Democratic candidate for Associate Justice of the Alabama Supreme Court Place 4.
Donna Wesson Smalley grew up on a cattle farm in Etowah County near Attalla. She is an attorney with four decades of experience with the law. She earned her law degree from the University of Alabama Law School. Smalley is 62 years old.
APR asked: Why are you running for Alabama Supreme Court?
"The real truth is that I feel a real calling for it," Smalley said. "I have dedicated my whole life to the law, and this is a natural next step."
APR asked: What are your qualifications to serve on the state Supreme Court?
"I offer a lot with the breath of my experience. I have 40 years as a practicing attorney. I am a former adjust instructor at the University of Alabama School of Law. I am a former adjunct professor in writing in the English Department. I relocated to Walker County in 2005 after being in Tuscaloosa for 23 years. I have done a lot of different things in the practice of law, which I think is important."
"That I am a woman brings another experience to the court and Alabama needs more women in leadership positions," Smalley said.
APR asked if the Judicial Inquiry Commission  and the Court of the Judiciary should be tasked with disciplining judges, or should judges be treated like every other constitutional office and the legislature be the body tasked with impeaching judges (like in the federal system)?
"I think the JIC is much better equipped to handle disciplining judges with an eye of protecting the sanctity of judges and the courts than the legislators. They are not as well equipped by education and experience. There is a balance between popular opinion and a more studied reasoning. That is one of the aspects of our code that has been used as a model used around the world."
Smalley credited Howell Heflin with modernizing that section and felt that it, "Should be kept."
APR asked: Does the state of Alabama have an ethics problem?
"Yes, obviously we have an ethics problem when three of our top elected officials have had to be replaced," Smalley replied. "One definition of insanity is to keep doing the same thing over and over again and expecting different results."
"We have pretty good ethics laws, but we need better enforcement of them," Smalley said. "For the few public officials that do break the public trust – they need to be punished."
APR asked: The Business Council of Alabama (BCA) has been very active in endorsing and contributing towards judicial races. Is there a conflict of interest there in judicial candidates accepting contributions and donations from business interests that routinely have business before the court system?
"It is hard to avoid the appearance of impropriety when any one group contributes large amounts of money to the judges that settle disputes that often involves companies that are members of that group," Smalley said. "This is a big problem and we need to figure out how to solve it."
"We really need for the legislature to come up with a plan to deal with campaign finance laws in a fair and effective matter," Smalley added.
APR asked: Should judicial races in Alabama be partisan political races?
"Not in my opinion," Smalley said. "Politics really shouldn't have any place in the review of elected races at all. I have practiced with judges who have been both Democrats and Republicans in different points in their careers; but they ruled the same way."
Smalley said that running judicial races without the party affiliations would be very difficult; but there needs to be some campaign finance reform by the legislature. Our current system has no limits on dark money and allows unlimited donations from businesses and individuals. The appearance of impropriety should be avoided in judicial races."
APR asked: There is a wide range in caseloads from circuit to circuit across the state. Should the legislature reallocate the judges from areas that have experienced population declines to areas that have experienced growth?
Smalley said no, that we should be adding judges to those areas of the state that are growing faster than other areas not taking judges away. "Getting more judges across the state would streamline how fast cases could come to trial. Justice delayed is justice denies."
APR asked: Do the poor get treated fairly in our court system, or is there two sets of laws? One for people with money to have the best representation and another system for those who can't afford the same defense.
"No, the poor are not treated fairly in our court system," Smalley said. "I don't know of anyone who can seriously argue otherwise. That is a problem we continue to struggle with, and that is not just a criminal court matter but also in the civil courts."
APR asked: Do poor people get trapped in the court system being assigned penalties and court costs they can not afford and then additional fines and fees for not paying the previous fines?
"Absolutely, yes, people do get trapped in that system and in my opinion it is indefensible," Smalley said. "Some agencies like the courts are not supposed to be self supporting. They are supposed to be supported by all of us so that everyone regardless of their station in life can seek justice for wrongs created by others. Justice for all is a basic tenant of our society. It is depressing how the poor are treated in our state and our country."
APR asked: Republicans have dominated Alabama judicial races for well over a decade because there is a perception that Democrats are soft on crime. Are you strong enough to punish criminals and get justice for victims of crime?
"I don't think that is why Republicans have dominated judicial races," Smalley said. "That is a false premise. Republicans have dominated judicial races because they have spent more money to influence the voters. Democrats are like Republicans: they don't want crime in their families or neighborhoods," Smalley continued. "We need to do some of the things that we know will reduce crime. We need to be spending more money on early childhood education, job training, and mental health. They all dramatically reduce crime. That is where we need to be focusing instead of creating a cottage industry of private prisons. My hope is that everyone including Republicans will join in solving the problems. Republicans have had the House the Senate the executive branch, the courts, and their approach has not worked. People are still concerned about crime."
APR asked: Alabama recently executed a man in his eighties. Is there something administratively the courts can do to expedite the appeals process so that death penalties can be performed in less than 20 years of sentencing?
"If there were enough judges and a better system for providing competent defense attorneys, that would streamline it some," Smalley said. "I don't think we should change the defendants' protections."
"Sometimes justice delayed is justice denied," Smalley said. "We know it is less costly to have life without parole than the death penalty."
APR asked: Does the state legislature need to find more funding for the Alabama Court System, particularly the circuit clerks offices?
"It is ridiculous," Smalley said. "They lost manpower consistently. There is a third of the manpower that they had when I started practicing. "
APR asked: There has been a popular perception, that in the past, some of the Justices on the Alabama Supreme Court have been a little lazy. If you are elected to the state's highest court, can the public trust you to put in a full week's work and not get behind on your work?
"Yes, and I pledge to write opinions," Smalley said. "One of the things that I have heard across the state, particularly from lawyers, is that they don't receive a reason written response on their filings. They deserve that much from the appellate courts."
APR asked: There is a perception that whoever wins the GOP nomination for a statewide judicial race will win the office. Is that making it hard for you to fund raise in this race?
"I just don't believe that paradigm is true anymore," Smalley said. "The pendulum has begun to swing, and I don't really need for somebody to give me hundreds of thousands of dollars to buy my vote. I intend to work my campaign at the grass roots level. That will win voters over."
Smalley said, "I am confident that I am the most qualified candidate in this particular race. I am 62 years old, and I have been practicing law for 40 years. I have a breadth of experience that my opponent lacks. Most of his work has been with lobbying and governmental affairs. Most of my work has been with real people with real problems."
"I don't think either party should have every appellate judgeship, and that is what we have now."
Donna Wesson Smalley (D) is running against James "Jay" Mitchell (R) for state Supreme Court Justice Place 4.
Jefferson County Circuit Judge Robert Vance Jr. (D) is running for Chief Justice of the Alabama Supreme Court against Associate Justice Tom Parker (R).
Smalley and Vance are the only Democrats running for any of the statewide judicial offices.
Print this piece
Alabama Republicans upset with Jones' "no" vote on coronavirus stimulus bill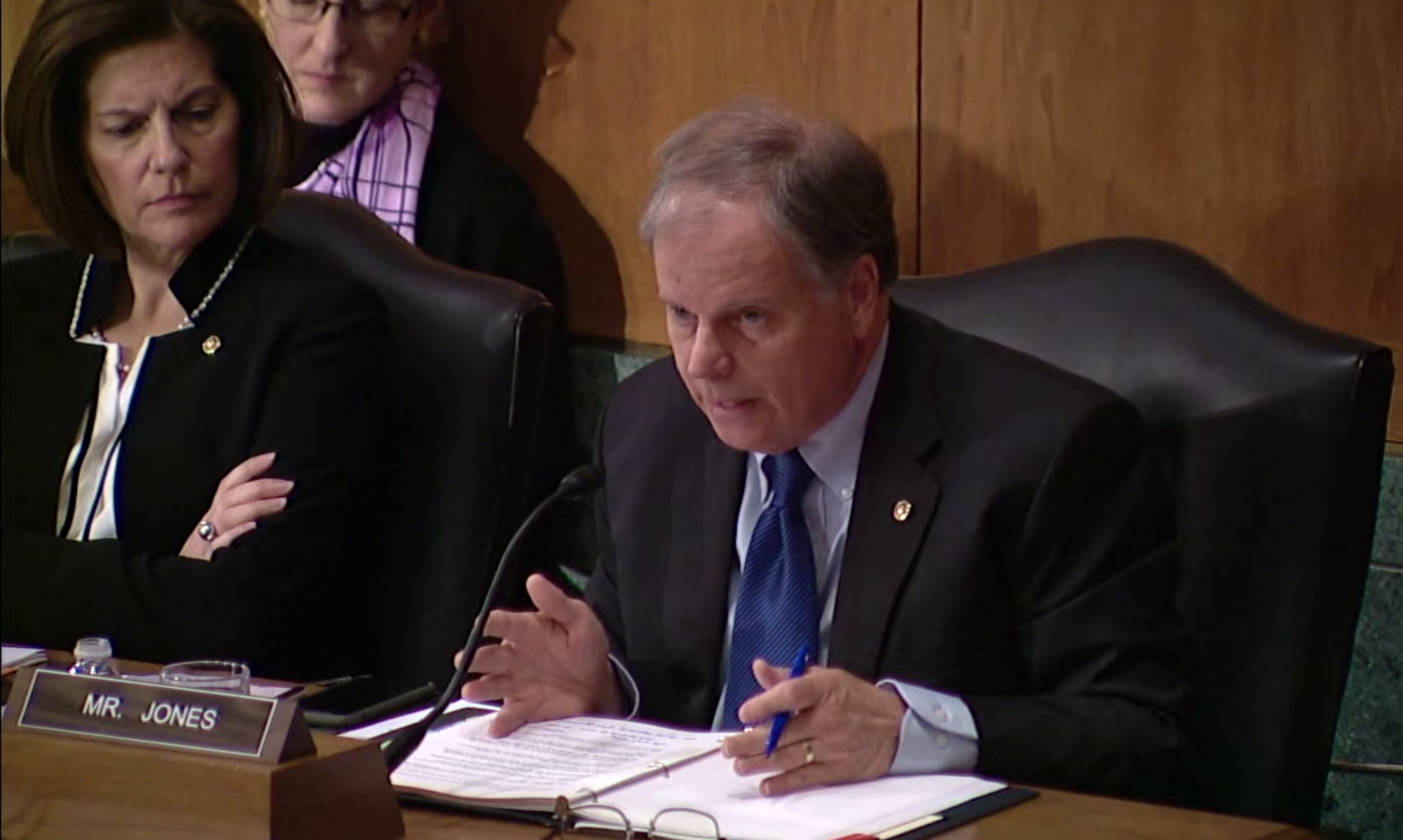 Alabama Republican leaders on Monday condemned U.S. Sen. Doug Jones' procedural vote to prevent the coronavirus stimulus bill from coming to a vote.
On Sunday, Democrats blocked action on the comprehensive stimulus package — the third of the legislative response to the coronavirus outbreak. The bill is still being negotiated and the vote was not a vote on whether to pass a final version of the stimulus package.
"I voted against it yesterday because I wanted to make a point," Jones said. "We had lost the negotiating and bipartisan progress for about 24 hours. And I felt very strongly that we need to get that progress back. So I voted no on a procedural motion to proceed, and guess what happened, they got down to negotiating, and in the last 24 hours, more progress has been made in the last 24 hours and than there was in the 24 hours before that."
We've made a lot of progress in the last 24 hours and so today I voted to move the process forward—but make no mistake this bill needs major changes before it would earn my full support, including:

✔️ $$$ for our cities/counties
✔️ ️full transparency for the $500B relief fund pic.twitter.com/3ZWqwVP8ko

— Doug Jones (@SenDougJones) March 23, 2020
By Monday, Jones decided to vote yes another similar procedural vote, a vote to move forward with the legislative process but said that does not mean he will vote for the final product if changes aren't made.
"We need to get the clock ticking," Jones said. "We have got to get this thing moving. I felt it very important to tell my leader as well as leader McConnell that we need to get it together."
But Republicans in the state are not happy with Jones's procedural vote. Alabama Republican Party Chairman Terry Lathan said, "This is not the time for politics."
"Senator Doug Jones needs to follow the example of Democrat New York Governor Andrew Cuomo – who has put his political differences aside and is working across the aisle with President Trump during this crisis – instead of being Nancy Pelosi and Chuck Schumer's partisan puppet," Lathan said in a statement. "His NO vote Sunday night has had serious ramifications on the people of Alabama and our country. The Democrats helped craft this emergency unprecedented legislation and then, like Charlie Brown and the football, yanked away desperately needed help for America."
The deal was originally negotiated by Treasury Secretary Steven Mnuchin and Speaker Pelosi. Democrats had agreed, but the deal had been held up last week by conservative Republicans balking at the price tag – all of this will be paid for with deficit spending and no plan to pay any of it back in the foreseeable future.
The Republican position in the Senate was weakened further when Republican Senator Rand Paul, R-Kentucky, announced he was infected with the novel strain of the coronavirus, SARS-CoV-2, though he is showing no symptoms of COVID-19, the illness caused by the virus.
46,148 Americans have been confirmed as having the virus. The virus has killed 582 Americans, 140 of them on Monday alone.
"Doug Jones has let the majority of our state down in an uncertain time," Lathan said. "We needed him – and he ignored us AGAIN. "
Sen. Richard Shelby, R-Alabama, voted in favor of ending debate and bringing the stimulus bill to a vote.
"Thank you to President Trump and Senator Richard Shelby for putting America and Alabama first," Lathan concluded. "We continue to lift our leaders up in prayer as their burdens and decisions weigh heavy."
Republican Senate candidate Jeff Sessions said, "I've seen this play before too many times. Just as the Senate was ready to pass a bi-partisan bill providing support for American workers… Senator Chuck Schumer & House Speaker Nancy Pelosi blew it up at the last minute, trying to add unrelated spending to a bill with already too much spending. Amazingly, Pelosi wants to use this time of crisis to breath new life into the Green New Deal!"
Republican Senate candidate Tommy Tuberville said, "America is at war with an enemy we can't see, and we currently have no weapon that can kill it. To win this war against the Coronavirus, salvage the U.S. economy, and provide needed financial help to millions of Americans, Doug Jones and other Senate Democrats are going to have to put their partisanship and hatred of President Trump aside and support a bipartisan stimulus package. Now is the time to work together as Americans first and save the partisan political battles for when this crisis is resolved."
The president, with bipartisan support from Congress and the governors, issued recommendations that led states to shut down their schools and most businesses beginning a week and a half ago.
The question for most business owners now is will they make payroll or just lay off their workers. Mnuchin's deal included loans that small businesses would not have to pay back if they used it to make payroll and pay overhead. It also included cash payments for Americans. The average family of four would receive about $3,000 under the plan.
"We need to get the money into the economy now. If we do that, we think we can stabilize the economy," Mnuchin said on Sunday. "I think the president has every expectation that this is going to look a lot better four or eight weeks from now."
"This isn't the financial crisis that's going to go on for years," Mnuchin added. "We're going to do whatever we need to do to win this war."
Former State Representative and Member of the National Trump/Victory Finance Committee Perry Hooper said that he is confident the Coronavirus Stimulus Legislation will pass.
"One of the most important parts of the Bill is addressing the needs of Small Business and the employees," Hooper told the Alabama Political Reporter. "Small Business is the backbone of America. Any Republican or any Democrat would be insane voting against the Trump Stimulus Legislation."
Print this piece