Jones applauds passage of legislation requiring the VA to publish annual nursing home quality ratings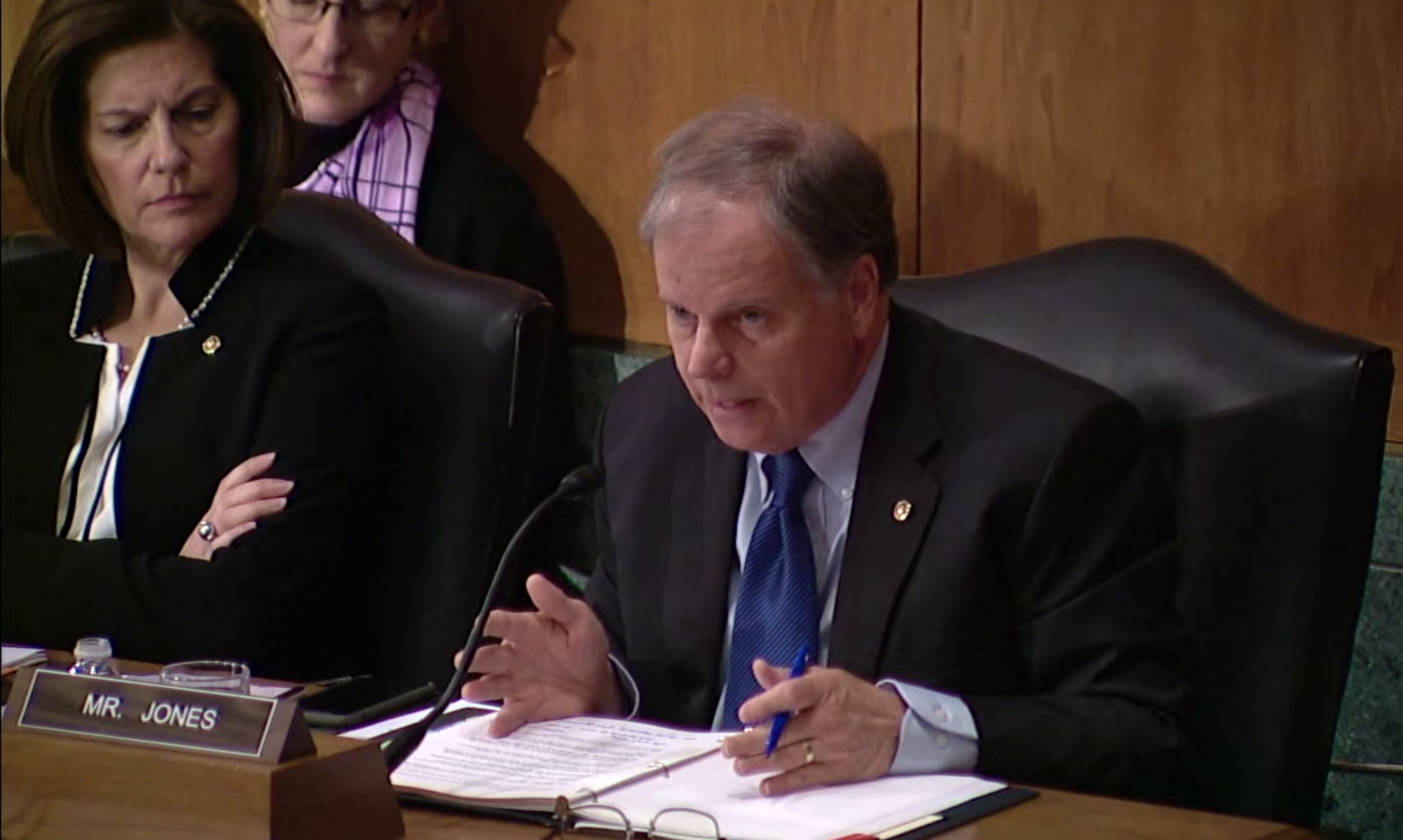 U.S. Sen. Doug Jones, D-Alabama, on Monday applauded the passage of a bipartisan amendment that he introduced with Sen. Bill Cassidy, R-Louisiana, requiring that the U.S. Department of Veterans Affairs (VA) release detailed information about the quality of its 133 nursing homes nationwide.
"Our veterans and their loved ones have given a great deal in service to our country, which is why I was so appalled by reports of very poor ratings and the unwillingness of the VA to be more transparent with this important data," Jones said. "Having every available piece of information is critical to veterans and their families as they determine where they will live and receive care, during what is unquestionably the most vulnerable stage of their lives. I am confident that this report will help the VA provide the kind of care that our men and women who served our country deserve."
"Our veterans deserve the best care in all stages of life," Cassidy said. "For years, the VA has kept the quality data of their nursing homes a secret. While I'm glad the VA recently took steps to address this, we need full transparency so we can hold the VA accountable and provide our veterans with the best nursing home care possible."
The amendment (S.Amdt.3013) was added in H.R.5895, to the Energy and Water, Legislative Branch, and Military Construction and Veterans Affairs Appropriations Act, which passed the Senate this evening. The amendment is cosponsored by Sens. Brown, Daines, Donnelly, Ernst, Gillibrand, Grassley, Heller, Manchin, Nelson, Tester, Udall, and Young.
Jones introduced a similar amendment before withdrawing it and re-introducing an updated bipartisan version with Cassidy.
The senators filed the amendment after USA Today and The Boston Globe published a story which revealed that the VA had secret data ranking its own nursing homes. This information has been kept from the public domain. Almost half of the VA's nursing homes had the poorest quality ranking. These included the VA nursing homes in Tuskegee and Tuscaloosa,
The amendment requires the VA to submit a report to Congress within 90 days of enactment and then on an annual basis.
According to the VA's records: 32.64 percent of VA nursing home residents have experienced serious pain in the last five day versus just 5.59 percent of residents in private sector nursing homes. 20.89 percent of VA nursing home residents are being given anti-psychotic drugs versus just 15.48 percent of private sector residents. 16.7 percent have seen marked reductions in their abilities to perform that activities of daily living versus 14.99 percent in private sector nursing homes. 11.96 percent of VA residents have a catheter inserted versus just 1.88 of residents in the private sector. Catheters can increase the chances of dangerous urinary tract infections. 8.51 percent of VA residents have bed sores versus just 5.57 percent of residents in the private sector nursing homes. Bed sores can largely be avoided by attentive staff moving and repositioning the residents. Residents with bed sores are very high risk for infections and premature death.
The VA ranks their nursing home on a five star system with five being the highest and one star being the lowest.
Jones was elected in a special election on December 12.
Police may serve search warrants out of their jurisdiction, Alabama AG says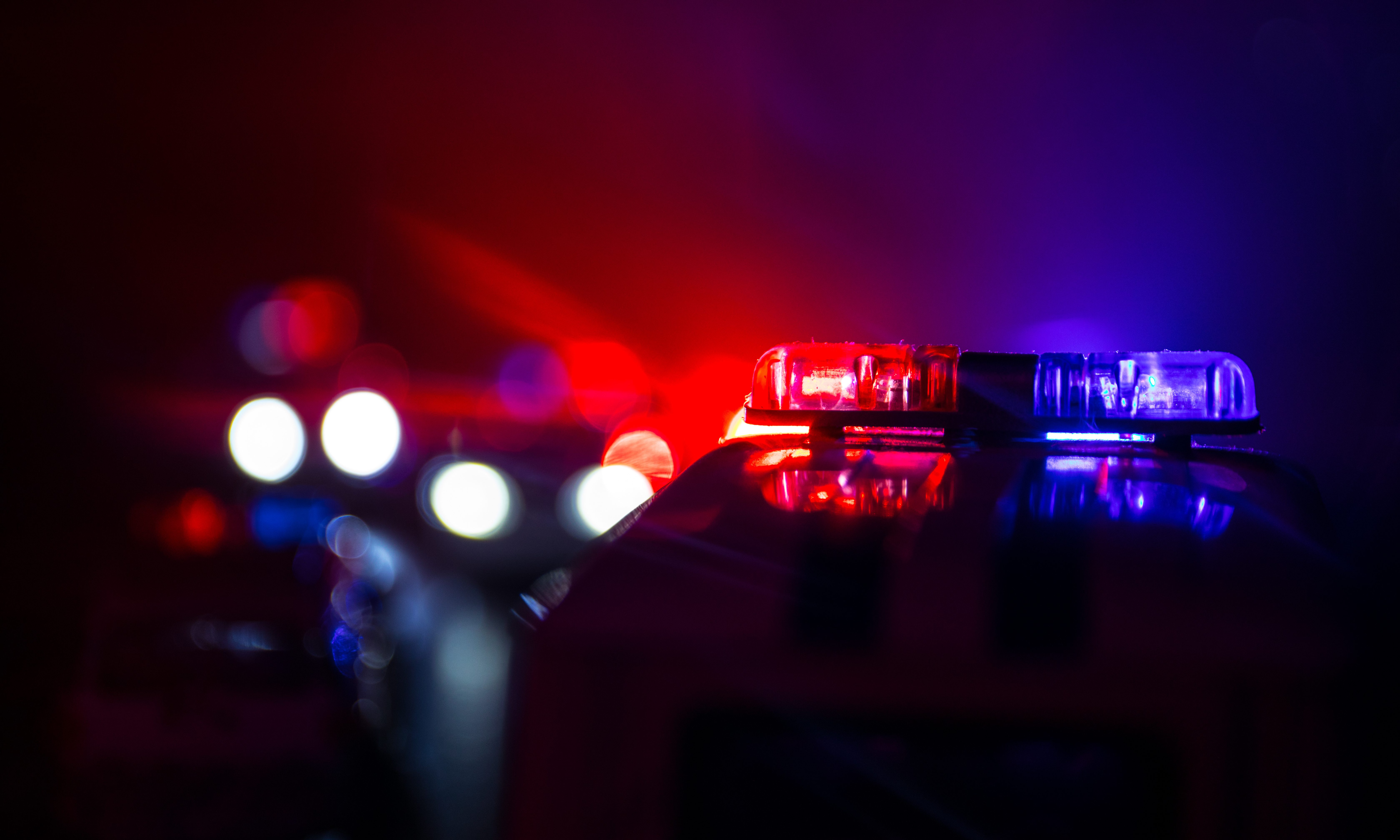 Alabama Attorney General Steve Marshall said Tuesday that recent actions by the Alabama Court of Criminal Appeals and the Alabama Supreme Court have clarified that Alabama law allows law enforcement officers in the state to serve search warrants outside their territorial jurisdiction as long as a judge within the jurisdiction of service approves the warrant.
"The influence of the internet in the spread of criminal activity across jurisdictions has highlighted the need for timely collection of evidence critical to stopping crimes and securing convictions," Marshall said. "These court actions remove any doubt that law enforcement has the authority to gather vital evidence across jurisdictions. I'm pleased the Attorney General's Office played a role in this effort."
In May 2018, Jeffrey Dale Hunt was indicted for over 6,500 counts for possession and production of child pornography. In that case, law enforcement officers in Lauderdale County seized evidence in nearby Colbert County. Hunt's legal defense sought to suppress the evidence gathered by a Florence police detective at Hunt's workplace in Colbert County. The Florence police detective had secured the warrant from a Colbert County judge prior to serving it.
In June 2019, a Lauderdale County circuit court judge granted Hunt's motion to suppress the evidence. Lauderdale County District Attorney Chris Connolly appealed that decision to the Alabama Court of Criminal Appeals. Marshall supported Connolly's appeal.
In handling the appeal, the attorney general argued that the circuit court had erred in granting the motion to suppress evidence collected from Hunt's electronic devices at his workplace. The AG's office argued that the Alabama Rules of Criminal Procedure allow Alabama law enforcement officers to serve locally-approved warrants outside their territorial jurisdictions.
In its March 13, 2020, opinion, the Alabama Court of Criminal Appeals agreed. Hunt then appealed the court's ruling to the Alabama Supreme Court. On July 10, 2020, the court denied Hunt's petition for certiorari review.
Marshall wrote that the combined court actions not only allow the suppressed evidence in Hunt's case to be readmitted, but they also serve to clarify for the first time in Alabama criminal case law that search warrants can be served by law enforcement officers outside their territorial jurisdictions provided a local judge within the jurisdiction of service approves the warrant.
The victory before the Supreme Court will allow the Lauderdale County District Attorney's prosecution of the Hunt case now to proceed.
Marshall thanked Assistant Attorney General Kristi Wilkerson, Solicitor General Edmund LaCour and Deputy Solicitor General Barrett Bowdre for their efforts in working this important pre-trial appeal case. The attorney general also expressed appreciation to the Lauderdale County District Attorney's Office for its close cooperation in the successful appeal.