Jones applauds passage of legislation requiring the VA to publish annual nursing home quality ratings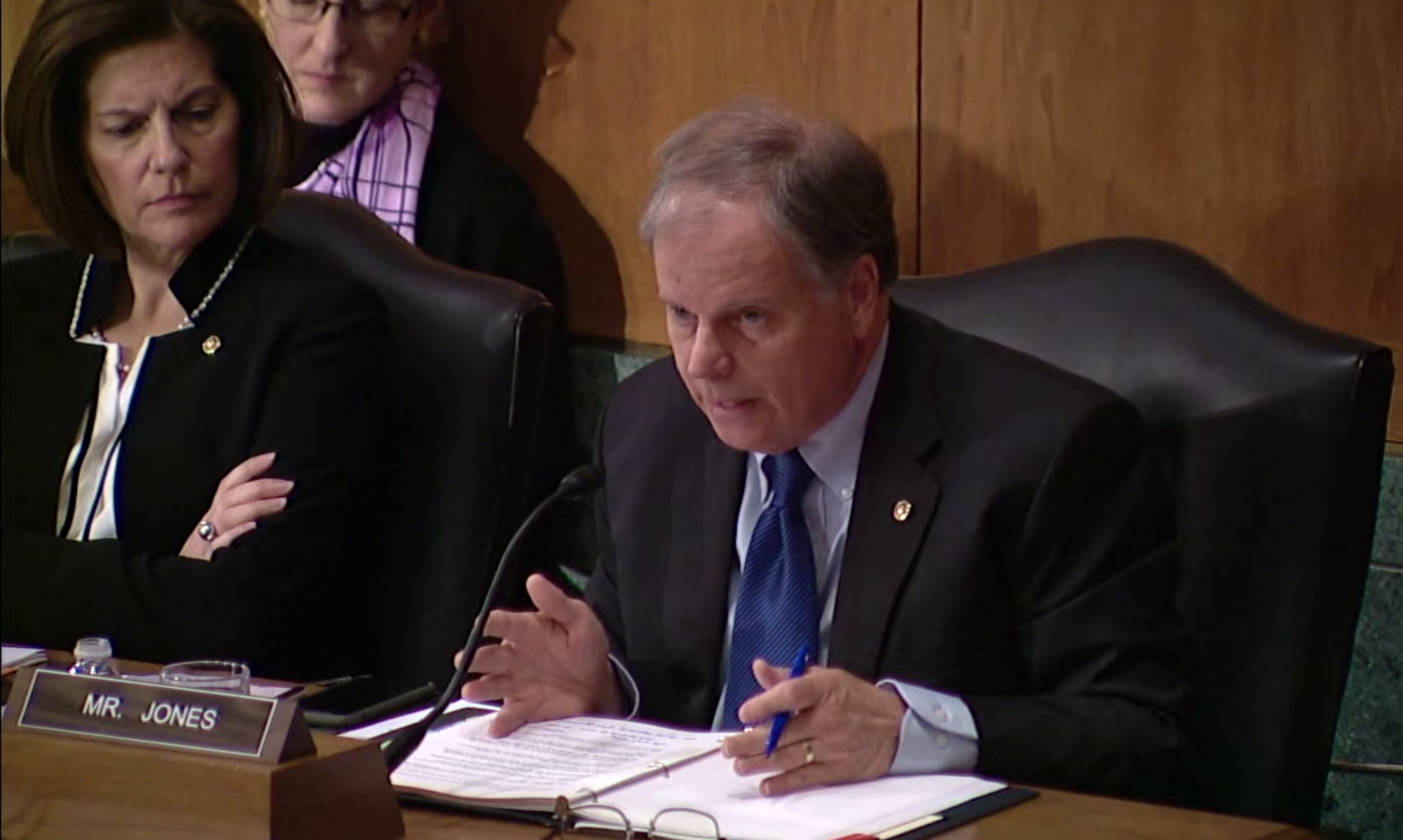 U.S. Sen. Doug Jones, D-Alabama, on Monday applauded the passage of a bipartisan amendment that he introduced with Sen. Bill Cassidy, R-Louisiana, requiring that the U.S. Department of Veterans Affairs (VA) release detailed information about the quality of its 133 nursing homes nationwide.
"Our veterans and their loved ones have given a great deal in service to our country, which is why I was so appalled by reports of very poor ratings and the unwillingness of the VA to be more transparent with this important data," Jones said. "Having every available piece of information is critical to veterans and their families as they determine where they will live and receive care, during what is unquestionably the most vulnerable stage of their lives. I am confident that this report will help the VA provide the kind of care that our men and women who served our country deserve."
"Our veterans deserve the best care in all stages of life," Cassidy said. "For years, the VA has kept the quality data of their nursing homes a secret. While I'm glad the VA recently took steps to address this, we need full transparency so we can hold the VA accountable and provide our veterans with the best nursing home care possible."
The amendment (S.Amdt.3013) was added in H.R.5895, to the Energy and Water, Legislative Branch, and Military Construction and Veterans Affairs Appropriations Act, which passed the Senate this evening. The amendment is cosponsored by Sens. Brown, Daines, Donnelly, Ernst, Gillibrand, Grassley, Heller, Manchin, Nelson, Tester, Udall, and Young.
Jones introduced a similar amendment before withdrawing it and re-introducing an updated bipartisan version with Cassidy.
The senators filed the amendment after USA Today and The Boston Globe published a story which revealed that the VA had secret data ranking its own nursing homes. This information has been kept from the public domain. Almost half of the VA's nursing homes had the poorest quality ranking. These included the VA nursing homes in Tuskegee and Tuscaloosa,
The amendment requires the VA to submit a report to Congress within 90 days of enactment and then on an annual basis.
According to the VA's records: 32.64 percent of VA nursing home residents have experienced serious pain in the last five day versus just 5.59 percent of residents in private sector nursing homes. 20.89 percent of VA nursing home residents are being given anti-psychotic drugs versus just 15.48 percent of private sector residents. 16.7 percent have seen marked reductions in their abilities to perform that activities of daily living versus 14.99 percent in private sector nursing homes. 11.96 percent of VA residents have a catheter inserted versus just 1.88 of residents in the private sector. Catheters can increase the chances of dangerous urinary tract infections. 8.51 percent of VA residents have bed sores versus just 5.57 percent of residents in the private sector nursing homes. Bed sores can largely be avoided by attentive staff moving and repositioning the residents. Residents with bed sores are very high risk for infections and premature death.
The VA ranks their nursing home on a five star system with five being the highest and one star being the lowest.
Jones was elected in a special election on December 12.
Vaccines should protect against mutated strains of coronavirus
Public health experts say it will be some time before vaccines are available to the wider public.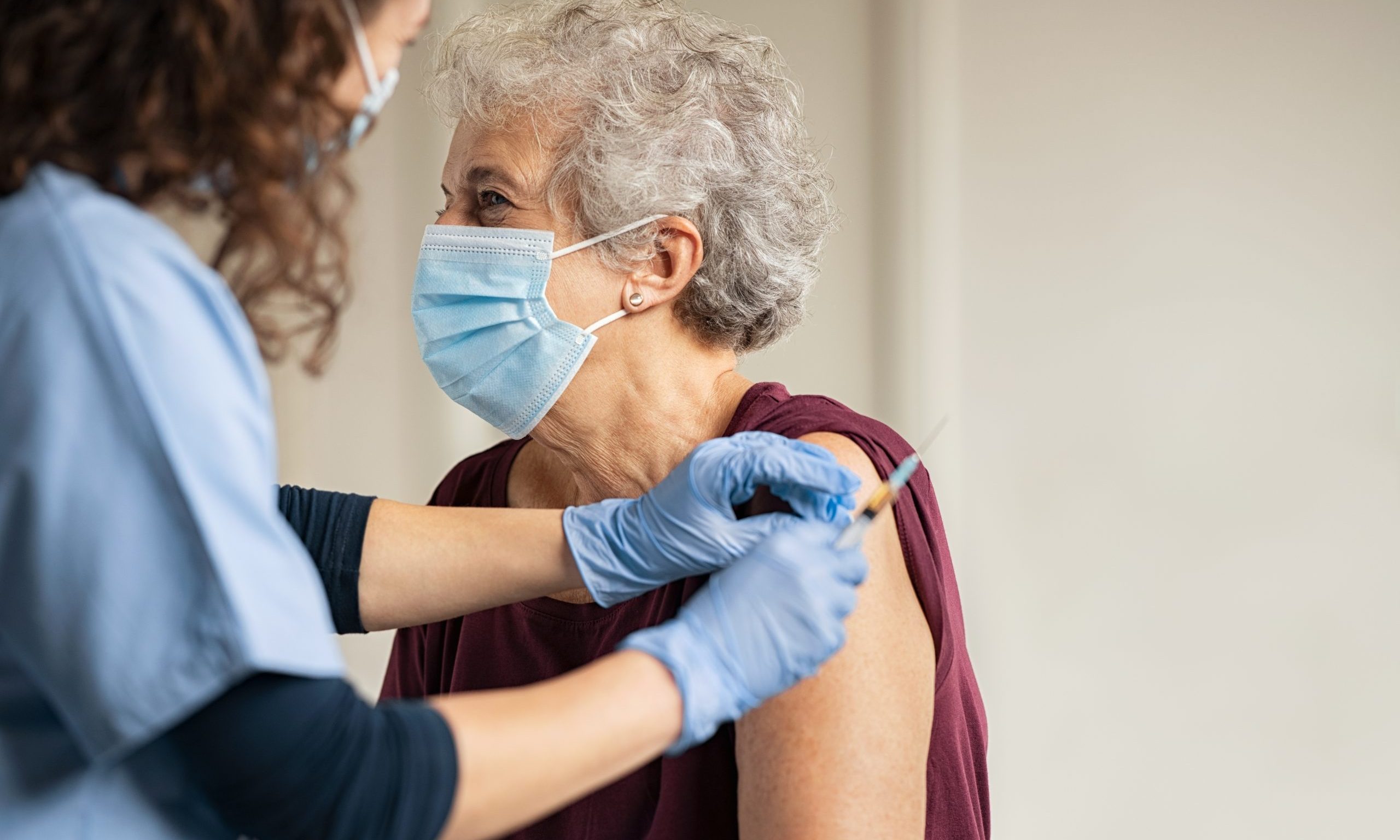 Multiple vaccines for COVID-19 are in clinical trials, and one has already applied for emergency use authorization, but how good will those vaccines be against a mutating coronavirus? A UAB doctor says they'll do just fine. 
Dr. Rachael Lee, UAB's hospital epidemiologist, told reporters earlier this week that there have been small genetic mutations in COVID-19. What researchers are seeing in the virus here is slightly different than what's seen in the virus in China, she said. 
"But luckily the way that these vaccines have been created, specifically the mRNA vaccines, is an area that is the same for all of these viruses," Lee said, referring to the new type of vaccine known as mRNA, which uses genetic material, rather than a weakened or inactive germ, to trigger an immune response. 
The U.S. Food And Drug Administration is to review the drug company Pfizer's vaccine on Dec. 10. Pfizer's vaccine is an mRNA vaccine, as is a vaccine produced by the drug maker Moderna, which is expected to also soon apply for emergency use approval. 
"I think that is incredibly good news, that even though we may see some slight mutations,  we should have a vaccine that should cover all of those different mutations," Lee said. 
Researchers at the University of North Carolina at Chapel Hill and the University of Wisconsin-Madison found in a recent study, published in the journal Science, that COVID-19 has mutated in ways that make it spread much more easily, but the mutation may also make it more susceptible to vaccines. 
In a separate study, researchers with the Commonwealth Scientific and Industrial Research Organisation found that while most vaccines were modeled after an earlier strain of COVID-19, they found no evidence that the vaccines wouldn't provide the same immunity response for the new, more dominant strain. 
"This brings the world one step closer to a safe and effective vaccine to protect people and save lives," said CSIRO chief executive Dr. Larry Marshall, according to Science Daily. 
While it may not be long before vaccines begin to be shipped to states, public health experts warn it will be some time before vaccines are available to the wider public. Scarce supplies at first will be allocated for those at greatest risk, including health care workers who are regularly exposed to coronavirus patients, and the elderly and ill. 
Alabama State Health Officer Dr. Scott Harris, speaking to APR last week, urged the public to continue wearing masks and practicing social distancing for many more months, as the department works to make the vaccines more widely available.
"Just because the first shots are rolling out doesn't mean it's time to stop doing everything we've been trying to get people to do for months. It's not going to be widely available for a little while," Harris said.