Opinion | The media is the enemy
We are the enemy.
That's what the president said of "the media" — and really, if nothing else, we need to discuss the all-encompassing idiocy of that label sometime.
But now isn't the time, because right now we need to discuss the continued attacks from the highest office in the country on the profession that is meant to hold him and all other elected officials accountable.
The media.
Because two days after the president of the United States stood in front of a crowd and TV cameras and pointed at the reporters covering his rambling, bumbling speech, and told everyone that those people are "the enemy," a guy went into a newsroom in Maryland and shot dead five journalists.
Now, maybe there is and maybe there isn't a direct correlation between the two things — there is currently small pieces of evidence pointing in both directions.
But the climate created by Trump and promoted by the state-run media outlet at Fox News and on conservative outlets certainly hasn't helped.
And before you crank up the whataboutism machine, no, progressive voters heckling and protesting elected officials and cabinet members is not even in the same universe as the president of the country labeling a group of people as an enemy to the country. If you can't comprehend this, find yourself a snow shovel and whack yourself in the forehead until it sinks in.
It's easy to understand why those conservative outlets spend so much time insisting that the mainstream media is biased. Because it's the only way to make their channel digestible.
The average Fox viewer knows that what comes spewing out of that channel is mostly completely biased garbage. But they justify it by convincing themselves that all of the other outlets are biased too.
And they set up fake tests to prove it. Sure, Hannity lied 14 times in his first segment tonight, but ABC had to correct a report last month and NBC fired an anchor for fabricating a story 25 years ago.
See, all of them are biased.
From there, it's a small step to believing the president when he insists over and over and over again that the media are liars and evil and very bad people and the real enemy of the country.
And dopey Americans buy it.
That's right, I said "dopey." Because you have to be on the fifth level of stupid to believe that media outlets with standards and ethics and editing and accountability are somehow part of this grand conspiracy to bring down Trump or Republicans or conservativism.
If you spent 15 minutes in any newsroom in America, you'd leave with no doubt that the reporters not only aren't following some secret liberal directive, they're usually not following any directives at all.
What they are doing is covering your town's council meetings and school board meetings and court hearings and police investigations. They're giving you the inside story of the economic development deals and exposing corruption and misdeeds. They're covering your kids' sports teams and your favorite college's athletic programs. They're out in the community every single day, talking to the people who make the place go and learning all they can about the things you care about.
And yes, they also publish editorials and columns in clearly designated areas that provide informed opinions on matters of interest.
Instead of celebrating that source of valuable information, so many people on the right want it torn down. Because too often facts — they have a liberal bias, you know — get in the way of their personal beliefs. Or because those reporters' stories and facts and historical knowledge get in the way of their goals of corruption and malfeasance.
That's why Trump and today's GOP so badly hate the real media. Because every day, those folks are out there reporting the truth, calling him out when he lies repeatedly, correcting his ignorant "facts" and cutting through the nonsense to provide the country with an accurate report on matters that affect them.
In that sense, I guess the media is, technically, the enemy.
Not of the country. Not of the American people.
The American mainstream media is the enemy of corruption, corrupt people, liars and those who wish to sell out the people in exchange for personal wealth and glory.
Print this piece
Opinion | With reckless abandon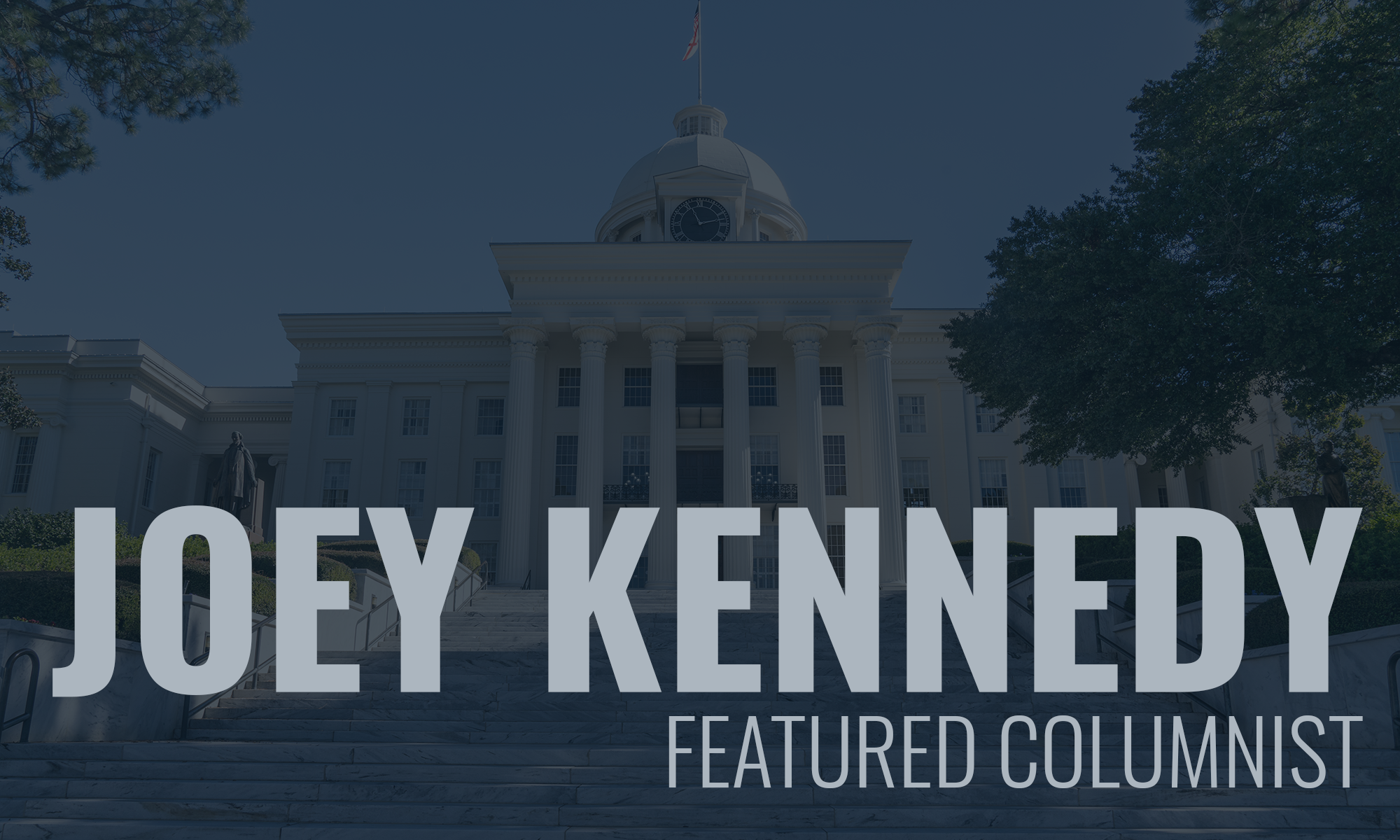 This is Thursday. Since Sunday, we've had more than 1,000 new cases of the novel coronavirus COVID-19 in Alabama. Let that number sink in. Some of those 1,000-plus new cases will end in death or permanent damage. Our caseloads are going up. They're not on a plateau. They are increasing, by more than 1,000 in four days.
Open up!
As I travel to the undisclosed location on UAB's campus where I work on my upcoming classes, write recommendation letters, and prepare for school in the fall, I'm seeing more and more people on the streets. I don't think I have ever seen as many people out walking their dogs or just walking, period. When I visit my corner convenience store to buy a bottle of wine or an emergency bag of dog food, I don my mask and disposable gloves. Yet, even though the store's owners are responsible, requiring social distancing and masks, about half the people I see in the store don't wear masks. I get in and out quickly, throw my gloves in the garbage can outside and sanitize my hands and car surfaces.
As I was driving around working on this story, fewer than half the people I see on the street or entering big-box stores like Wal-Mart or grocery stores, are bothering to wear masks.
Is it simply cabin fever leading desperate people out onto the streets without protective gear during a world pandemic? Have we just decided that more deaths are worth it to restart the economy? We're getting close to 100,000 people killed since February across the country.
The feeble response to the pandemic in Washington, D.C., has caused many unnecessary deaths. This is the legacy of the Trump administration: A wrecked economy, and, before it's over, hundreds of thousands of wrecked families.
I remember Ronald Reagan speaking to the nation after the Challenger explosion, Bill Clinton's response after the Oklahoma City federal building was bombed, George W. Bush's empathy after 9/11, Barack Obama's grief after mass shootings at Sandy Hook in Connecticut and at a church in Charleston, S.C.
Donald Trump lacks any empathy whatsoever. Mostly, he tries to redirect blame to anybody but his administration. Truman's "the buck stops here" has no place in the Trump White House. Maybe "nothing stops here" would be more suited. Trump is so petty that even during a deadly pandemic, he refuses to schedule the long tradition of unveiling his predecessor's White House portrait. (Nothing gets under Trump's orange skin more than a black-skinned man who is far more popular with people in this country than Trump will ever be.)
Parts of all 50 states are reopening; at one point, it seemed Gov. Kay Ivey was taking it slow, but apparently no longer. People are gathering right here in Birmingham and in Alabama, violating social distancing and mask requirements because apparently they don't care.
In too many ways, it appears Trump's pathological narcissism is a novel coronavirus, too, infecting many Americans with anger, hate, and reckless abandon. They swallowed the bleach, so to speak.
That, too, will be this awful man's legacy.
Make America great again? What a joke. It'll take a Democrat to do that. Again.

Joey Kennedy, a Pulitzer Prize winner, writes a column each week for Alabama Political Reporter. Email: [email protected]
Print this piece