US Senate Judiciary Committee advances Brasher for Alabama district court nomination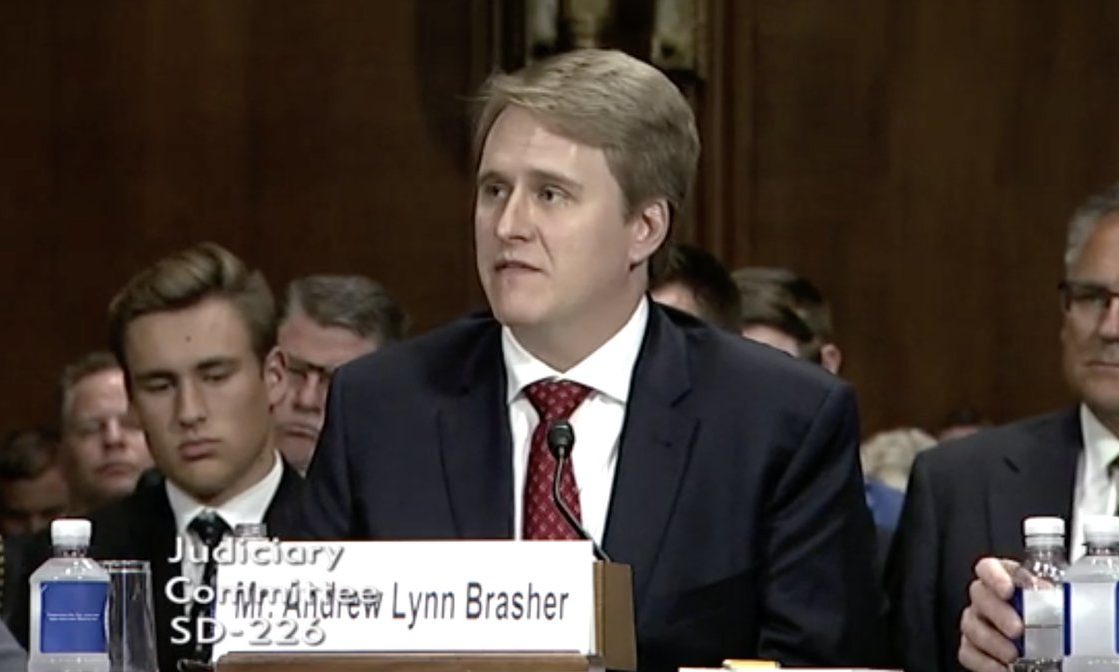 Thursday the Senate Judiciary Committee voted along party lines to advances the nomination of Andrew Brasher for the U.S. District Court for the Middle District of Alabama.
Brasher is the Solicitor General of Alabama. In that role, he has defended Alabama's Sanctity of Marriage law, pro-Life legislation passed by the legislature, Alabama's voting rights law, and filed briefs on behalf of the Alabama Attorney General's office opposing President Obama's expansion of environmental laws.
While defending the state's law is what the Solicitor General does, his actions in the performance of his duties have apparently angered many liberal activists who are now opposing his nomination by President Donald J. Trump (R) to a lifetime appointment on the federal bench.
Attorney General Luther Strange (R) appointed Andrew Lynn Brasher as Solicitor General of Alabama in 2014. Brasher has served as Deputy Solicitor General since 2011.
The White House wrote that: "Andrew Brasher serves as the Solicitor General of the State of Alabama. In this capacity, he has argued in the U.S. Supreme Court, the U.S. Court of Appeals for the Eleventh Circuit, and the Alabama Supreme Court, tried cases in Federal and State courts, and won two "Best Brief Awards" from the National Association of Attorneys General. Before his appointment as Solicitor General in 2014, he served for several years as the Deputy Solicitor General. Before joining the Alabama Attorney General's Office, Mr. Brasher practiced in the litigation and white collar criminal defense practice groups in the Birmingham office of Bradley Arant Boult Cummings LLP. Upon graduation from law school, Mr. Brasher served as a law clerk to Judge William H. Pryor Jr. of the U.S. Court of Appeals for the Eleventh Circuit. Mr. Brasher earned his B.A., with honors and summa cum laude, from Samford University, where he presently serves on the Board of Overseers, and his J.D., cum laude, from Harvard Law School, where he was a member of the Harvard Law Review and winner of the Victor Brudney Prize."
Now that the Judiciary Committee has advanced Brasher's nomination, the full Senate can consider whether or not to confirm him.
Vanita Gupta, "resident and CEO of The Leadership Conference on Civil and Human Rights said in a statement:
"Mr. Brasher is a crusading ideologue who has advanced right-wing causes and special interests throughout his career. He has attempted to restrict voting rights, LGBTQ equality, reproductive freedom, environmental protection, and other critical civil and human rights. He does not possess the neutrality and fair-mindedness necessary to serve in a lifetime position as a federal judge, and the Senate should oppose his confirmation."
The Leadership Conference sent a letter to the U.S. Senate opposing Andrew Brasher.
Matt Clark, who is an attorney with the Montgomery based Foundation for Moral Law, told the Alabama Political Reporter:
"I have never heard of this organization before, but it seems to be imposing a strict liability standard on Mr. Brasher: if he advocated for a conservative position, then he must be opposed, regardless of whether he was merely defending the law or advocating his personal views. Moreover, the Alabama Attorney General is part a coalition of conservative attorneys general from other states who sometimes file amicus briefs in high-profile cases. I'm glad that the Alabama Attorney General's Office is part of that network. As Solicitor General, I suppose that Mr. Brasher's name would have been required to be on each brief that the Alabama Attorney General decided to be a part of. That further underscores the unfairness of the accusations by this group against Mr. Brasher."
Print this piece
Lawmaker files bill to ban treatments for transgender kids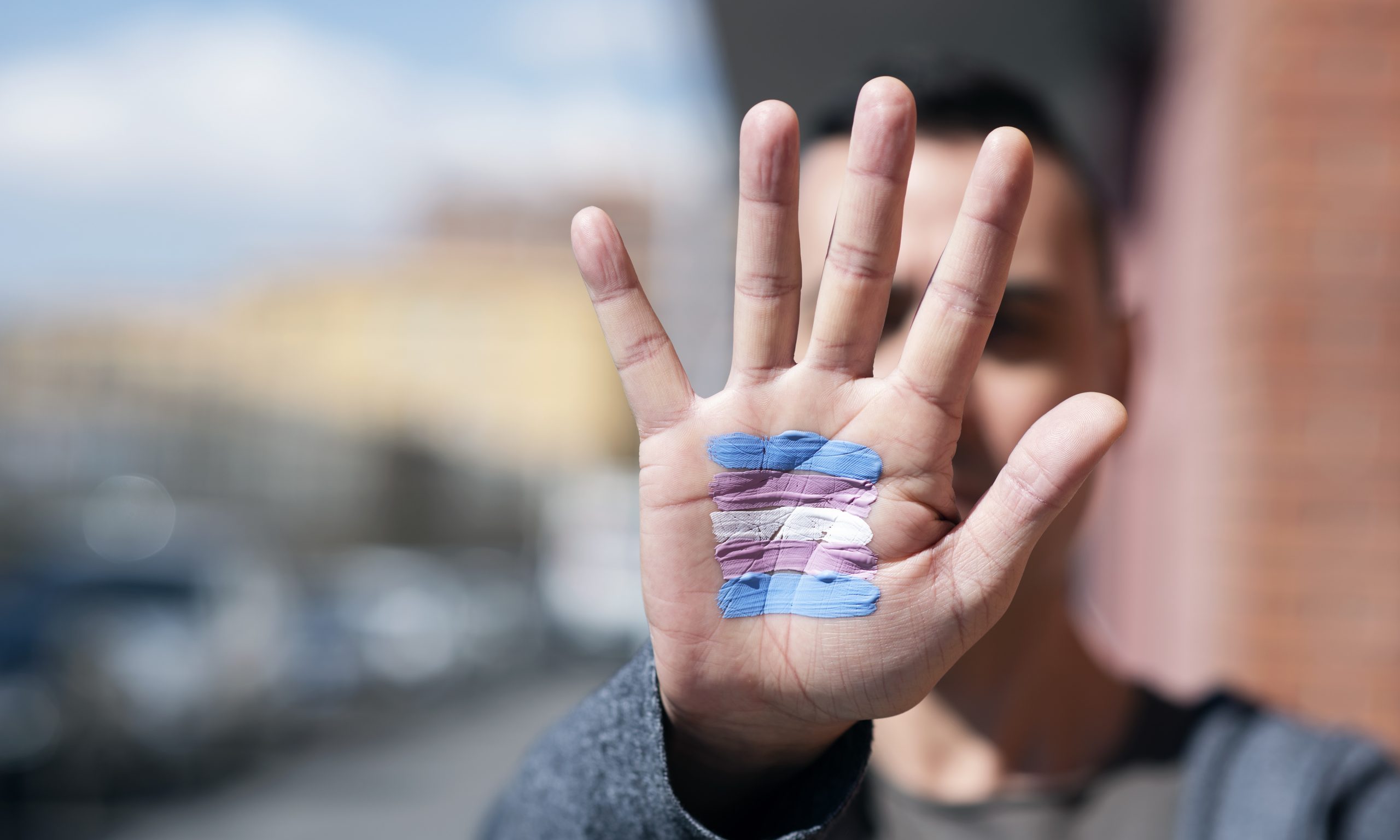 Republican Wes Allen, R-Troy, filed a bill to prevent doctors from providing hormone replacement therapy or puberty suppressing drugs to people younger than 19 who identify as transgender.
HB303, the Alabama Vulnerable Child Compassion and Protection Act,  would make it a Class C felony, punishable by up to 10 years in prison, for doctors to prescribe puberty-blocking medications or opposite gender hormones to minors. Allen's legislation would also ban hysterectomy, mastectomy or castration surgeries from being performed on minors.
"I was shocked when I found out doctors in Alabama were prescribing these types of drugs to children," Allen said in a news release. "This is something you hear about happening in California or New York but it is happening right here in Alabama and it's time we put a stop to that practice."
Allen said that children experiencing gender dysphoria are struggling with a psychological disorder and that they need therapeutic treatment from mental health professionals instead of medical intervention that would leave their bodies "permanently mutilated." 
"These children are suffering from a psychological disorder, just as someone who is suffering with bipolar disorder or schizophrenia but we treat those patients and try to help them. We should treat these psychological disorders as well."
In 2018, a policy statement from the American Academy of Pediatrics (AAP) said that:
"Transgender identities and diverse gender expressions do not constitute a mental disorder; 

Variations in gender identity and expression are normal aspects of human diversity, and binary definitions of gender do not always reflect emerging gender identities; 

Gender identity evolves as an interplay of biology, development, socialization, and culture; and

If a mental health issue exists, it most often stems from stigma and negative experiences rather than being intrinsic to the child"
The World Health Organization (WHO) announced in 2018 that it was removing "gender identity disorder" from its global manual of diagnoses and reclassify "gender identity disorder" as "gender incongruence," which is now listed under the sexual health chapter rather than the mental disorders chapter. 
In a 2018 interview, Dr. Lale Say, a reproductive health expert at the WHO, said that gender incongruence was removed from the list of mental health disorders because "we had a better understanding that this was not actually a mental health condition and leaving it there was causing stigma. So in order to reduce the stigma, while also ensuring access to necessary health interventions, this was placed in a different chapter."
In 2012, the American Psychiatric Association revised the Diagnostic and Statistical Manual of Mental Disorders (DSM) to remove the term "gender identity disorder" from the manual and add the term "gender dysphoria."
Allen's bill will be considered by the Alabama House of Representatives in the coming weeks.
Print this piece