Stan Cooke endorses Gerald Dial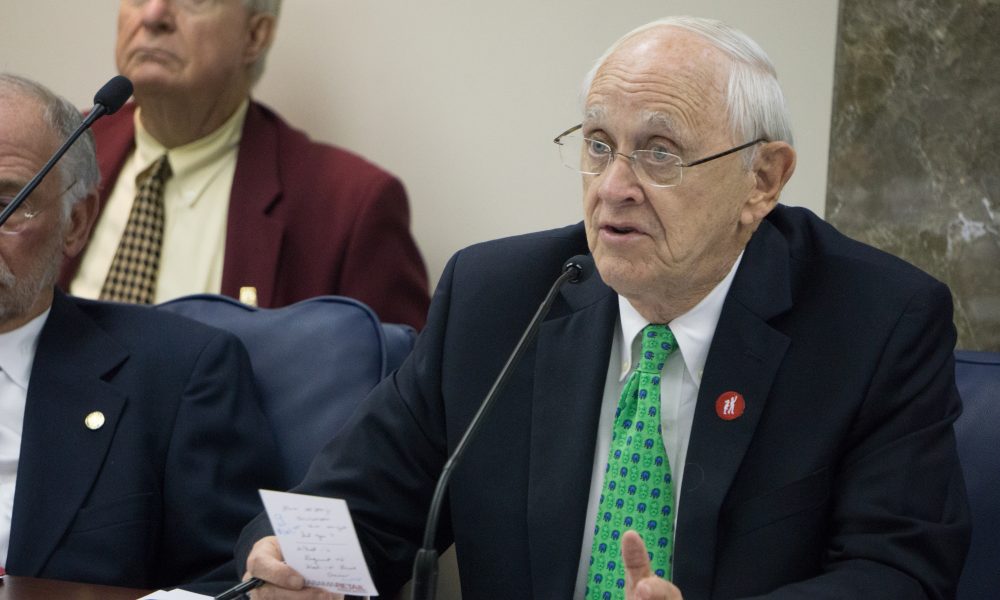 Stan Cooke, a native of Walker County, Ala., and founder of an international Christian ministry helping the Jewish people Israel, endorsed Gerald Dial (R) for Commissioner of Agriculture and Industries.
"I worked on Ronald Reagan's two campaigns, and I know what a conservative looks like," Cooke said. "Gerald Dial is the rock-solid conservative Alabama needs representing its largest industry. Gerald Dial is a man of honesty and character."
Stan Cooke was the first of his family to graduate college and even went on to earn a doctorate. He has over 35 years of ministerial experience and 19 years in industry. Mr. Cooke is Founder and President of Abraham's Promise, an international Christian mission organization that supports benevolence programs in Israel as well as a Christian school in Bethlehem, Israel.
Cooke has run for a number of offices in Republican primaries, including Congress, Lieutenant Governor, and most recently state Auditor.
"Hundreds of thousands of Alabama Republicans have voted for Stan Cooke over the past several years. To have Stan's support is humbling," commented Gerald Dial.
State Senator Gerald Dial (R-Lineville) is a native of Clay County, Alabama. Dial is a retired coach and teacher. He is also a retired Brigadier General in the Alabama National Guard. Today he is a small businessman and timber farmer. Dial has served on the Lineville City Council. He served in the Alabama House of Representatives from 1974 to 1982. Dial served in the state Senate from 1983 to 2006 and again from 2010 to the present. Dial decided not to run for re-election to the Senate and instead is running for Commissioner of Agriculture and Industries. Gerald Dial is 80.
Dial is endorsed by the NRA and by Alabama Citizens for Life.
Dial's opponent in the Republican primary runoff is Rick Pate. Pate is the Mayor of Lowndesboro, a timber farmer, owns a beef cattle farm that is noted for its Registered Charolais cattle, and is owner of a Montgomery landscaping company.
"Alabama Republicans need to compare the records of Gerald Dial and his opponent. They will see that Mr. Dial is leaps-and-bounds more qualified," Cooke concluded.
The Republican primary is likely winner take all as no Democratic candidate has qualified for the office.
Print this piece
National Right to Life Committee endorses Aderholt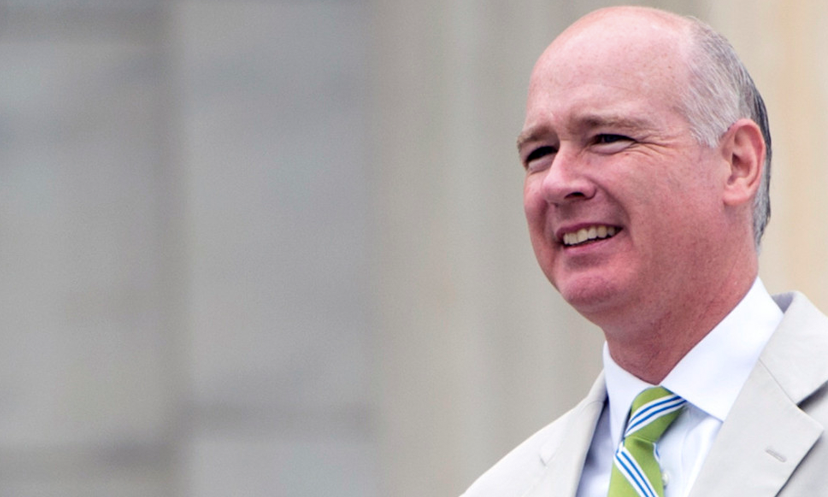 Wednesday, the campaign to re-elect Congressman Robert Aderholt, (R Haleyville) announced that the National Right to Life Committee (NRLC) has endorsed him for re-election to Alabama's Fourth Congressional District.
"I am truly humbled to have the endorsement of the National Right to Life Committee," said Congressman Aderholt. "I have, and I always will, fight for those who are the most vulnerable among us. I cannot think of anyone more vulnerable than the unborn. The National Right to Life Committee is committed to this fight, and it is an honor to fight along side them. As I have said before, no argument on the Pro-Choice side can get around one fundamental fact, abortion stops a human heartbeat."
The NRLC Committee commended Aderholt in its endorsement:
"National Right to Life is pleased to endorse you for re-election to the U.S. House of Representatives," the Committee wrote. "We strongly commend you for maintaining a perfect 100% pro-life voting record throughout the 116th Congress."
"You voted in support of the Born-Alive Abortion Survivors Protection Act," the endorsement letter continued. "This legislation would require that a baby born alive during an abortion must be afforded the same degree of care that would apply to any other child at the same gestational age. You support the Pain-Capable Unborn Child Protection Act. This Act would protect unborn children at 20 weeks, a point by which the unborn child is capable of experiencing great pain when being killed by dismemberment or other late abortion methods. You oppose using tax dollars to pay for abortion, and you oppose taxpayer funding of abortion providers."
"You are a strong advocate for life," the Committee said of Rep. Aderholt. "This endorsement reflects your commitment to strengthening a culture of life throughout our nation and in the U.S. House. We look forward to continuing our important work with you to protect the most vulnerable members of the human family – unborn children, the medically dependent, and persons with disabilities, whose lives are threatened by abortion or euthanasia."
"All voters who are concerned with the right to life and with the protection of the most vulnerable members of the human family should vote to return you to the U.S. House, so that you can continue to work to advance vital pro-life public policies," the endorsement letter concludes.
Robert B. Aderholt is a member of the powerful House Committee on Appropriations, which has jurisdiction over funding the operation of the federal government. He serves as Ranking Member of the Subcommittee on Commerce, Justice and Science. Aderholt also serves as a member of the Agriculture and Rural Development Subcommittee and the Defense Subcommittee. Aderholt is an advocate of fiscal responsibility, truth in budgeting and a federal government that operates within its means.
Aderholt also serves as a commission member of the Commission on Security and Cooperation in Europe (commonly known as the Helsinki Commission). The Helsinki Commission is comprised of 56 countries around the world that together monitors human rights in Europe and Central Asia.
Aderholt believes the federal government serves a critical role in assisting state and local projects regarding economic development. He support pro-growth initiatives that create jobs, strong immigration standards, and robust national security.
Prior to his election to Congress, Aderholt served as Assistant Legal Advisor to Governor Fob James (R) as well as Municipal Judge for the city of Haleyville, Alabama. Aderholt has a bachelor's degree from Birmingham Southern College and a law degree from the Cumberland School of Law at Samford University. He was born on July 22, 1965, and raised in Alabama, Aderholt and his wife, Caroline, have two children.
Congressman Robert Aderholt is seeking his thirteenth term representing Alabama's Fourth Congressional District.
Aderholt faces a general election challenge from Democratic nominee Rick Neighbors.
Print this piece