Opinion | No, Mr. Marshall, it's you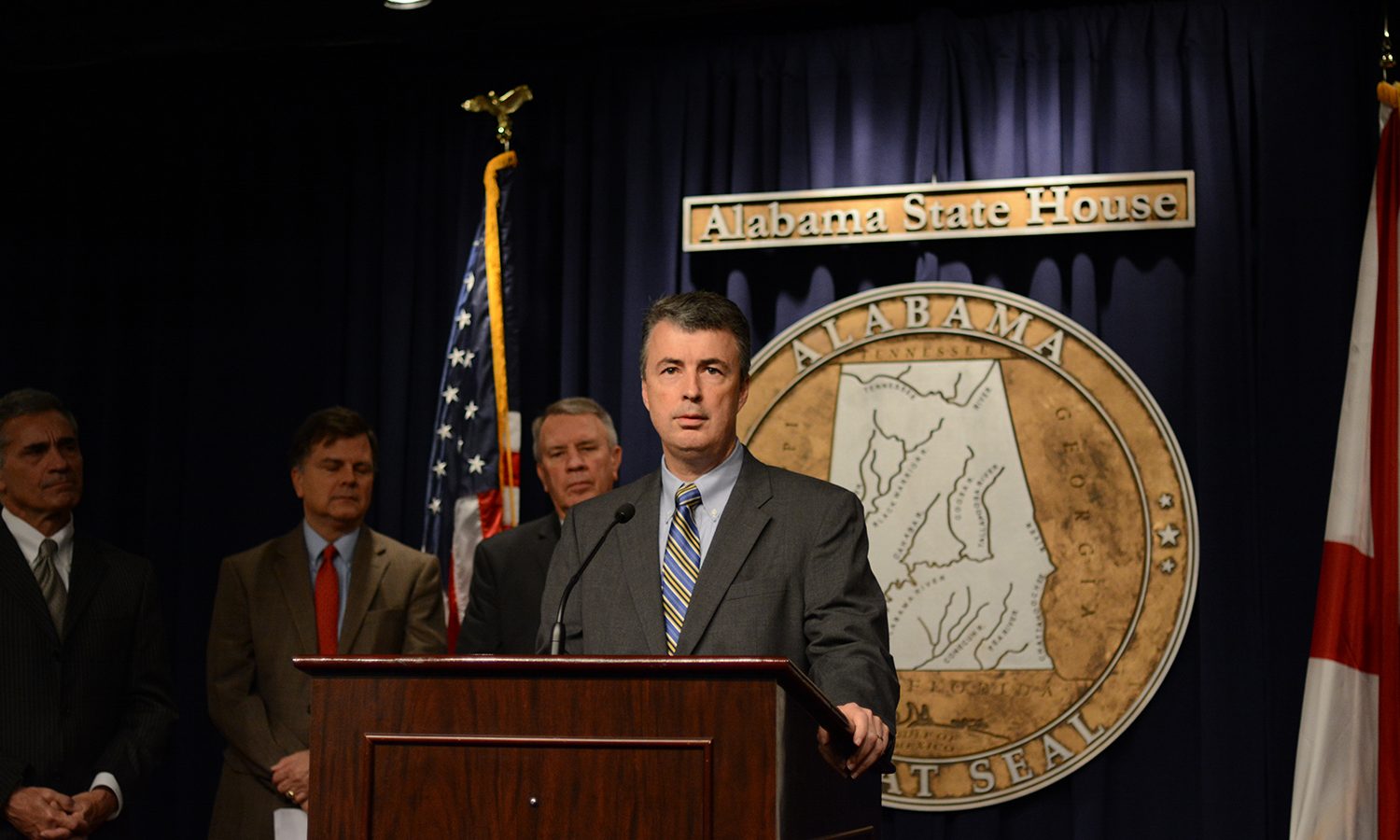 A few hours after Bridgette Gentry Marshall ended her life on Sunday, June 24, her husband, Alabama Attorney General Steve Marshall, approved a press release that exposed her, "long struggle with mental illness." Just days later on Wednesday the 27, Marshall summoned the state's news media to the Oak Grove Missionary Baptist Church in Albertville where, in front of the press and broadcast on Facebook Live, he revealed, in intimate detail, her private battles.
Why he felt it necessary to have his office divulge his wife's, "long struggle with mental illness," is unclear. He, however, did say the press conference was because of a new article. The news items to which Marshall referred was a non-descriptive report on his wife's death gathered from a publicly issued police incident report. The press conference went far beyond anything the press had reported or would have had reason to report if Marshall had not recounted his wife's many personal struggles.
What was the purpose of the press conference?
Marshall apparently blames the media for some of his wife's problems. "She also was worried for me. Because she had seen the negative articles that were false and malicious, that were written by some that were on blogs and claimed to be journalists.
"And she saw what they were doing, in making up facts, and she was scared that someone was going to write the fact that she was committed and that she had a problem.
"And that those facts were going to be revealed to the world. And she didn't want that. And so her answer was to leave the state."
Marshall said his wife left Alabama because she didn't want the media to report, "that she was committed and that she had a problem."
But it was not the media who published his wife's problems, it was not the media who reported the Marshalls' troubled marriage, it was not the media who recounted the many ways that Bridgette Marshall suffered. No, Mr. Marshall, it was you, her husband, who did those things.
Former colleagues who have left the attorney general's office describe Marshall as angry, insensitive and paranoid.
Perhaps this is why he carelessly exposed his wife's most personal difficulties.
Others say he is driven by an unhealthy ambition in which remaining attorney general is his life's focus.
Whether callously insensitive or cruelly calculating, his wife's tragedy is not something that needed airing before she was laid to rest or even now. But it was you, sir, who opened the door.
He can be excused for lashing out at the media. His anger in a time of grief is understandable, but he should not be allowed to lay that blame at the feet of the press when he was the man who exposed her sorrows.
Marshall knew full well that taking the job as attorney general might endanger his marriage, but he did it anyway.
During a testimony given at Lifepoint Church and published on Yellowhammer News, Marshall talks about how accepting then-Gov. Robert Bentley's appointment as attorney general would negatively affect his marriage.
"The plan is for me to be around until August when Faith [his daughter] goes to college, and then Bridgette will come down there [Montgomery], and it's going to be a hard period on my marriage and family… and that's the area where Satan is going to attack me most."
While Marshall's speech was published on April 16, 2018, by Yellowhammer News, it is evident from his remarks that the event was recorded shortly after accepting the job of attorney general.
After taking Bentley's offer, Marshall told Alabama Political Reporter and others that his wife agreed to him going to Montgomery on the condition that he returns home to Albertville by suppertime every Friday. He also said his wife hated politics and Montgomery.
During his testimony at Lifepoint, Marshall also spoke about the media scrutiny that came along with being attorney general. "We talk about the First Amendment by the way. It's a wonderful Amendment unless you are on the receiving end of a lot of criticism which is kind of what has been going on a little bit this week, but I think it's gotten better."
APR has reported on Marshall many times because he is the state's Attorney General. APR never published a word about Bridgette Marshall until after her death, and those were just sterile facts. APR has heard many unpleasant things about the Marshalls' marriage but has never researched, much less reported, a single word about their personal lives.
APR deals in facts and informed opinions to educate and alert the public about politics and the public officials who shape policy.
Mrs. Marshall was not a public figure as such, but Mr. Marshall is a public officeholder by choice.
While addressing the Lifepoint congregation, Marshall said, God gave him his "dream job." Along with any high position in public office comes a spotlight of accountability. That is how representative republics work.
At a time when we should be talking about the state's appalling mental health system, or how to help others who suffer debilitating mental troubles, we are being lectured by a man whose actions have demonstrated a gross lack of empathy.
When APR's staff learned of Bridgette Marshall's death, we purposefully withheld the details of her passing out of respect for her and her family.
With earnest sensitivity, APR has approached reporting on Mrs. Marshall with the utmost concern for her dignity. It is you, Mr. Attorney General, who shamed your wife and exposed her most intimate secrets, and it is you who bears the blame for opening her deepest wounds for the world to see.
It is you, sir. Not the press.
Opinion | Who will stand and lead?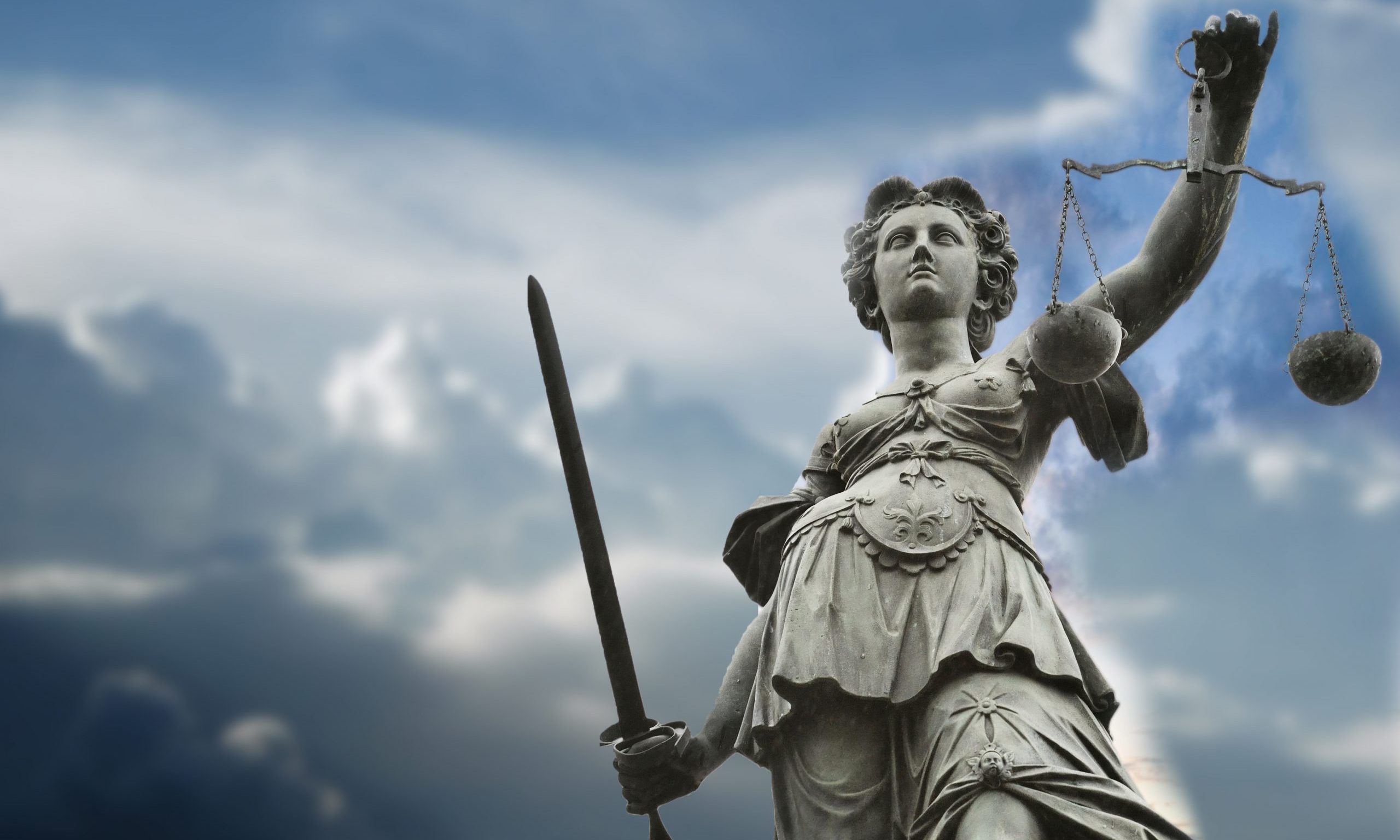 Alabama is beset by a worldwide pandemic, economic collapse and a growing cry for social justice for its black citizens.
Anyone of these crises alone would require superior leadership of conscience, fortitude and political skill. But at this moment, who is leading?
The silence of the state's top leaders is troubling but speaks to the paralyzing effects of polarizing politics.
As the number of sick, hospitalized and dying from COVID-19 continues to rise in Alabama, the voices of those in charge are painfully silent.
Has the state abdicated its responsibility for the health and safety of its citizens in favor of hoping for a quick economic rebound?
In the wale of the protest that began with the killing of George Floyd and continues today, on the Republican side, only a few have offered constructive comments.
In a recent column Congressman Bradley Byrne wrote, "These last few weeks have riveted the country's attention on police brutality. The murder of George Floyd was an atrocity, and unfortunately, it's not the first one. As we have so often in our history, it's time for America to respond with appropriate and reasonable reform. It's not time to lose our heads, however."
He also said, "Let's say it plainly. Black people are of equal moral value as white people. It's Biblical; it's American. And to treat people differently based on their race is morally and legally repugnant. To injure or kill them for the same reason goes against everything we stand for."
Byrne argues that it is mostly a local issue and singles out only rouge cops, but it's a starting point for dialogue.
Gov. Kay Ivey, in a June 1 statement said, "Like so many others throughout the country and around the world, I, too, was shocked and angered by the tragic actions that led to the senseless death of George Floyd last week in Minneapolis," Ivey said. "It is a death that should have never happened, and it is a tragedy for which that too many people, especially African Americans, are all too familiar."
While Ivey condemned violent protests, she recalled that Alabama citizens have a rich history of using "peaceful protests to lead the country – and the world – to positive change."
While peaceful protest did, in fact, over time bring about change, it would require willful ignorance to forget Alabama's Bloody Sunday where civil protesters were beaten by law enforcement or the Birmingham Campaign where Bull Connor's police and fire department clubbed, fire hosed and sicced attack dogs on the activists.
Alabama's peaceful protests were marked repeatedly by brutal acts against black citizens who were only asking for the promises made at the nation's founding.
The state's history of racism is legend, and even the State's 1901 Constitution was and still is used as a segregationist weapon to oppress blacks Alabamians.
In a campaign to drum up voter support for the 1901 Constitution, an advertisement read, "White Supremacy! Honest Elections! and the New Constitution! One and Inseparable!"
So, where is the state's white Republican supermajority? Certainly they all don't believe the novel coronavirus is a hoax to ruin the economy and defeat President Donald Trump.
How many must die before the human cost demands they stop lying?
Surely not all of them think protesters are thugs and anarchists.
How many more years must black citizens face injustice before they say "enough?"
There comes a time when a leader must stand for those who are being wronged and those who are sick and dying.
When will the state's elected leaders stand for more than the next election?
Perhaps it's time to turn away from Montgomery and to the big city mayors as an example of how to get things accomplished. The big five city mayors have done remarkable work guiding their cities during the COVID-19 outbreak.
And except for Huntsville, these five mayors — three Democrats and two Republicans — have managed to keep Black Lives Matter protests mostly peaceful.
Birmingham Mayor Randall Woodfin has faced the most challenges and has shown courageous and wise leadership. Likewise, Montgomery's Steven Reed, Tuscaloosa's Walt Maddox, and Mobile's Sandy Stimpson have displayed calm, decisive guidance through both the COVID-19 panic and the protest. Only Huntsville Mayor Tommy Battle has stumbled, allowing law-enforcement to teargas and fire rubber bullets at the mostly peaceful protesters. In all other respects, he has done well, but he should renounce the police actions that took place in his city.
In a state where leaders often cite scripture, it is perhaps time to remember Paul's words in 1 Corinthians 14:8 where he said, "Again, if the trumpet does not sound a clear call, who will get ready for battle?"
It's not surprising, but it is disappointing that so many of the state's leaders remain voiceless when a call to action is needed.
Where is the leader who says, "The pandemic is at its worst right now. Stay home when you can, wear a mask when you go out, avoid large gatherings, and care for your neighbor."
Where is the one who stands up and says that black citizens are being repressed, underrepresented and abused?
Who dares say "Black Lives Matter" without a caveat.
Our state once again is being tried and failing is always an option, but let's pray we don't fail again.
People are jobless, sick and dying, and our black citizens are being mistreated in so many ways.
If, as Dr. King said, "The arc of the moral universe is long, but it bends toward justice," let it bend now in our state's time of need.
And let leaders stand up for justice for all.