Shelby returns from trip to Russia
U.S. Senator Richard Shelby, R-Alabama, returned on Saturday from his recent trip to Russia.
Shelby led a congressional delegation trip to Russia, which included meetings with high-level U.S. government and Russian officials. The eight member, all Republican, congressional delegation was led by Sen. Shelby.
"During a time of heightened tensions between Russia and the United States, I led a congressional delegation, the largest in many years, to Russia to meet with key leaders of the Russian government," Shelby said. "Our goal was to have a sober assessment of our differences and to put the unvarnished truth on the table. We had candid discussions with the Foreign Minister, members of the Duma, and the Federation Council about a number of issues, including election interference, Crimea, Ukraine, and Syria. We were honest and frank in expressing our concerns and our shared belief that Russia must make changes in its behavior if our relationship is going to thaw."
"The United States does not want, nor does it need, to resume a Cold War posture with Russia, and our delegation trip was a small step towards trying to ensure that does not happen," Sen. Shelby continued. "We will always be competitors, but we do not have to be adversaries. Russia can achieve a better relationship with the U.S., but it has to be earned, one step at a time."
\The group of congressional members also stopped to meet with officials in Finland and Norway.
The eight-member delegation struck a conciliatory tone with government officials over the course of the trip to St. Petersburg and Moscow, leading to criticism by some in Washington.
"Cannot believe GOP, once the party that stood strong against Soviets & only a decade ago sought to democratize the Middle East, is now surrendering so foolishly to [Russian President Vladimir] Putin and the Kremlin's kleptocracy — only two years after Russia interfered in U.S. election," tweeted Clint Watts, an information warfare specialist at the Foreign Policy Research Institute.
President Donald J. Trump (R) is preparing to meeting with Russian President Vladimir Putin.
The United States imposed sanctions on Russia after Russia seized the Crimea from Ukraine and backed armed ethnic Russian militias that revolted against the pro-Western Ukrainian government. Fighting between Ukraine and the Russian backed militias in Eastern Ukraine has not stopped though the war has been locked in a stalemate for years.
Tensions between the Russian government and the West has grown in recent days. On Sunday, 44 year old British woman Dawn Sturgess died after handling an item contaminated with Novichok, a nerve agent manufactured by the Soviet Union during the Cold War. Sturgess's boyfriend remains in critical condition. British authorities claim that Novichok was used 12 kilometers away at Salisbury to poison former spy Sergei Skripal and his daughter in March. British Prime Minister Theresa May says that Sturgess's death is being investigated as a murder. Russia has denied any involvement.
Richard Shelby is the chairman of the powerful Senate Appropriations Committee and its Subcommittee on Defense.
(Original reporting by the Washington Post and The Guardian contributed to this report.)
Inmate assault injures two St. Clair prison correctional officers
The assaults happened at approximately 7:30 p.m. and both officers were taken to a local hospital and treated for those non-life-threatening injuries.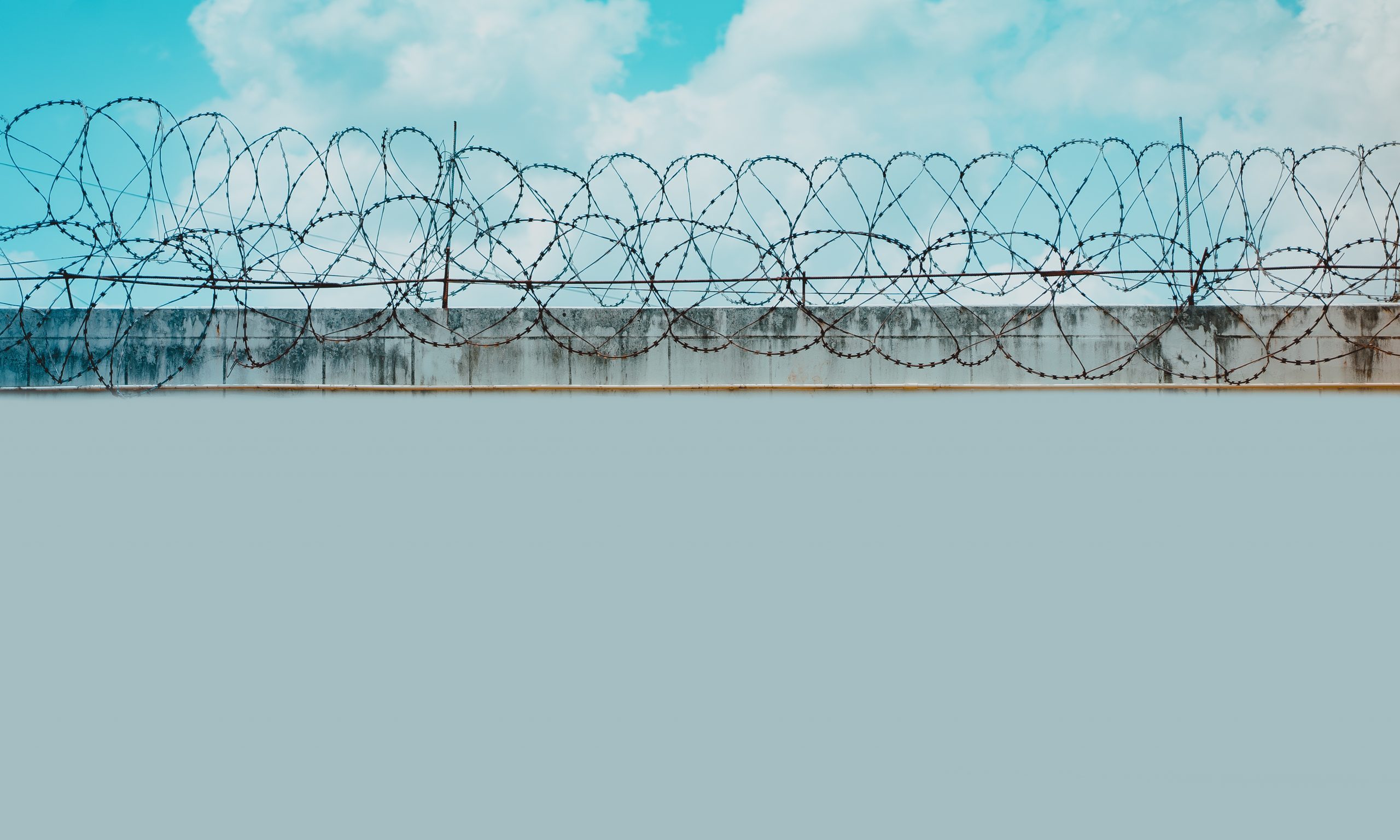 Two correctional officers at St. Clair Correctional Facility were injured in an inmate-on-officer assault on Monday, the Alabama Department of Corrections confirmed to APR.
Among the two officers who sustained non-life-threatening injuries was a basic correctional officer (BCO), a position created in May 2019, who are not Alabama Peace Officers Standards and Training Commission (APOST) certified and who have some limitations on working directly with inmates without correctional officers present.
The other officer injured was a full correctional officer, Alabama Department of Corrections spokeswoman Samantha Rose told APR in a message Friday. The assaults happened at approximately 7:30 p.m. and both officers were taken to a local hospital and treated for those non-life-threatening injuries and subsequently released, according to Rose.
"The ADOC condemns all violence in its facilities, and the actions taken by the inmate against ADOC staff are being thoroughly investigated," Rose said. "As the investigation into this incident is ongoing, we cannot provide additional detail at this time. More information will be available upon the conclusion of our investigation."
The ADOC created the new basic correctional officer position to bolster the state's woefully understaffed prisons. The creation of the position was also at the suggestion of experts ordered by a federal court to study the department's staffing problems, ADOC attorneys wrote to the court in a filing in 2019.
The ongoing lawsuit is over the state's handling of mental health in prisons.
The Southern Poverty Law Center and the Alabama Disability Advocacy Program filed the 2014 suit arguing the state was indifferent to the health of inmates dying by suicide in greater and greater numbers.
Attorneys for the plaintiffs in June argued that ADOC was far behind on the court-ordered hiring new additional officers. It has been more than two years since U.S. District Judge Myron Thompson ordered the Alabama Department of Corrections to hire an additional 2,000 correctional officers by 2022.
U.S. District Judge Myron Thompson in a previous opinion wrote that prison understaffing "has been a persistent, systemic problem that leaves many ADOC facilities incredibly dangerous and out of control."
"Taken together, ADOC's low correctional-staffing level, in the context of its severely overcrowded prisons, creates a substantial risk of serious harm to mentally ill prisoners, including continued pain and suffering, decompensation, self-injury, and suicide," Thompson's previous opinion continued.
The SPLC in court filings late last year expressed concern over the use of basic correctional officers in Alabama's overcrowded and understaffed prisons. ADOC attorneys have argued to the court, however, that BCO's are adequately trained to do their jobs and are needed for the department to hire the necessary number of officers per the court's timeline.
In a court filing on Thursday, attorneys for the plaintiffs asked the court not to again delay site visits to Alabama prisons by two experts who are tasked by the court to determine which positions should be filled by correctional officers and which by BCO's and which by another new position, called cubical correctional officers, who are to have no direct interaction with inmates.
Those visits were to begin in May, but both parties in the suit agree to wait due to the COVID-19 pandemic and the threat it posed to the experts, who are particularly vulnerable to the disease due to "age and other factors," according to court records.
Both parties again agreed to postpone those visits in June for those same reasons, those records show. ADOC seeks a third extension but attorneys for the plaintiffs argue that the experts can visit the prisons while keeping themselves, prison staff and inmates safe from harm of COVID-19 and that thousands of employees and contractors enter Alabama prisons daily.
The plaintiff's attorneys argue in the court filing that the expert guidance is needed because ADOC wishes to use BCO's and cubical correctional officers to comply with the court-ordered hiring of additional staff by Feb. 20, 2022.
"Ensuring adequate staffing is of upmost importance to address the constitutional violations underlying mental health care within ADOC," the plaintiffs' attorneys wrote to the court Thursday.
ADOC in May was employing 494 BCO's, a 57 percent increase in the number of BCO's employed in Oct. 2019, according to ADOC's staffing numbers. The number of correctional officers working in Alabama prisons fell by two percent during that time, dropping from 1,319 to 1,287.