Opinion | Border security must always come first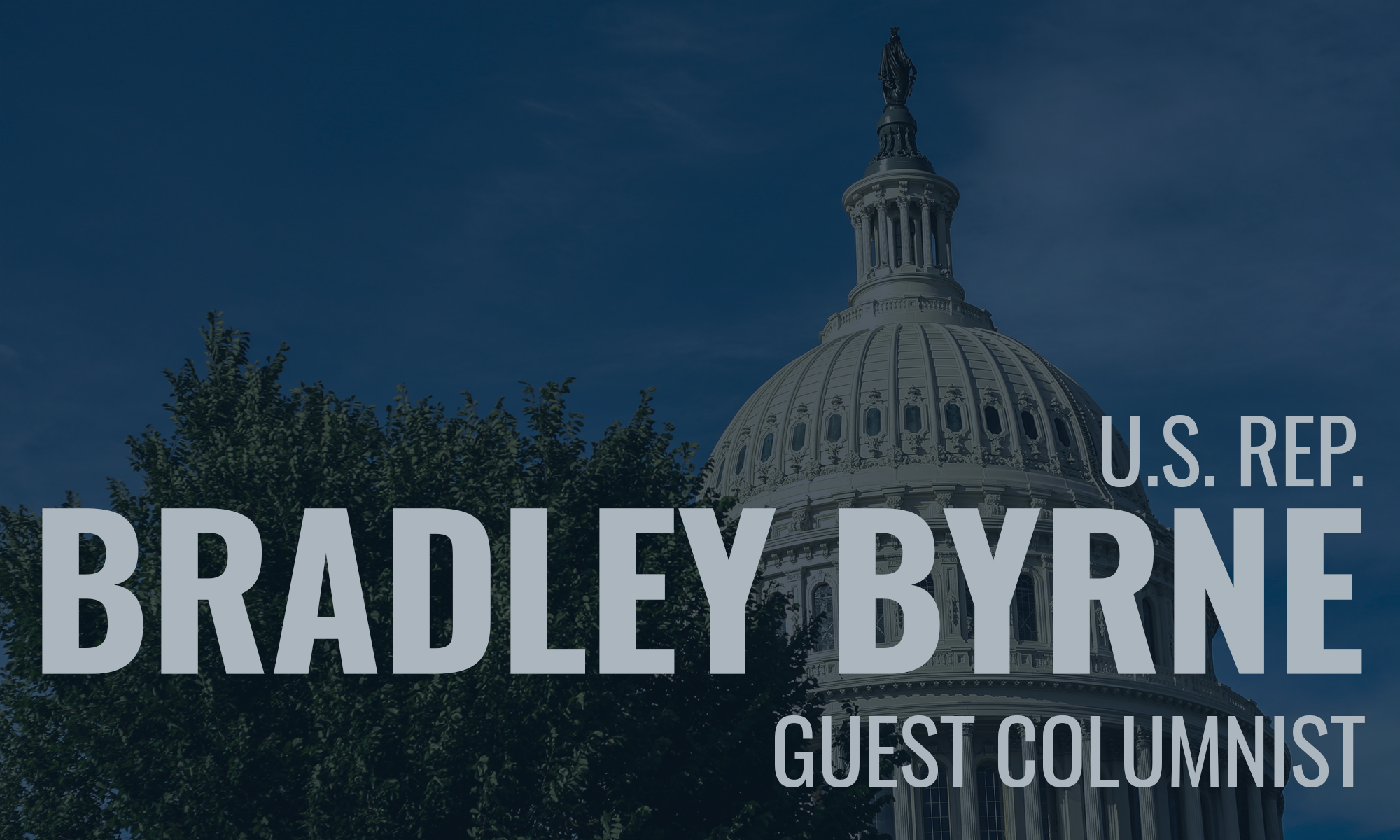 If you have turned on your television recently, you have probably heard about the ongoing immigration debate in our country. Here in Congress, it is an issue that has drawn much of our attention as well.
Since being elected to Congress, I have held two top principles when it comes to the immigration debate. First, I do not and will not support granting amnesty to those who are in our country illegally. Second, any immigration reform bill must start with a sincere and tangible effort to secure the border. Until the border is secure, any other immigration efforts would be in vain.
Recently, the House voted on two separate immigration bills that were designed to help crack down on illegal immigration. One bill, the Securing America's Future Act, earned my support. The bill included very strong border security provisions, made the E-Verify program mandatory, and satisfied President Trump's four pillars for immigration reform. Unfortunately, the bill failed by a vote of 193 to 231.
Another bill, the Border Security and Immigration Reform Act, failed to earn my support. The bill would have created a special pathway to citizenship for over 1.8 million illegal immigrants. The legislation would have unfairly allowed these illegal immigrants to jump in front of thousands who are waiting to come into our country the right way. Thankfully, the bill did not receive the support necessary to pass.
Despite the failure of these two bills, we must not give up in our efforts to secure the border, close loopholes in our immigration system, and ensure our immigration laws are fully enforced. This issue is far too important to the safety and security of the American people.
The immigration issue has also hit close to home with reports that the Department of Homeland Security and the Department of Defense are considering housing up to 25,000 illegal immigrants at Navy outlying airfields in south Baldwin County.
I am working with local leaders and my Alabama colleagues to once again fight this flawed proposal tooth and nail. Housing anyone in tents on the Gulf Coast during the heat of summer and the heart of hurricane season would be inhumane and a major mistake. Not to mention that these airfields lack even basic infrastructure, such as running water, housing, or restroom facilities, to provide even basic needs for detained immigrants.
I also believe we need to return these illegal immigrants to their home countries as quickly as possible. It makes no sense to bring them so far away from the border when the ultimate goal is to return them to their home countries.
Another issue that has drawn national attention is the Trump Administration's zero tolerance policy, which says that anyone who crosses the border illegally will be prosecuted. I strongly support the policy because we are a nation of laws, and we must enforce the laws.
That said, like President Trump, I do not support separating children from their families at the border. This is why I have co-sponsored a bill from Senator Ted Cruz (R-TX) and Congressman Dave Brat (R-VA) that would allow families to stay together while speeding up the processing and review of asylum cases. The bill would also devote funding to double the number of federal immigration judges and authorize the construction of new temporary shelters close to the border to keep families together.
As we continue to crack down on illegal immigration and ensure our borders are secure, I welcome your ideas and feedback. These are complicated and difficult issues, but they are so critical to the future of our country. We cannot become a country with open borders and no rule of law.
Opinion | On the Nov. 3 ballot, vote "no" on proposed Amendment 1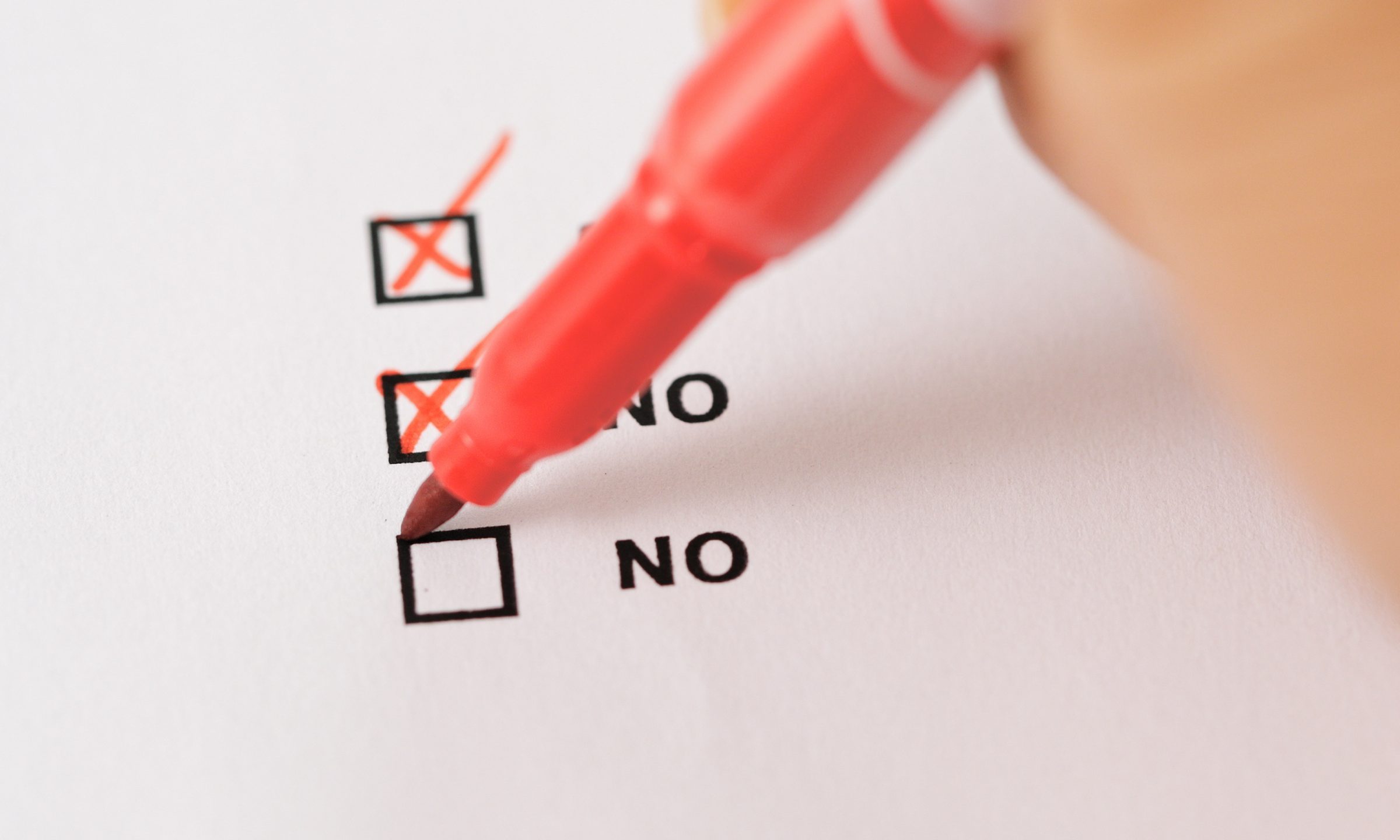 On Nov. 3, 2020, all Alabama voters should vote "no" on proposed Amendment 1. Vote no on Amendment 1 because it could allow state law changes to disenfranchise citizens whom the Legislature does not want to vote. Because Amendment 1 has no practical purpose and because it opens the door to mischief, all voters are urged to vote no.
Currently, the Alabama Constitution provides that "Every citizen of the United States…" has the right to vote in the county where the voter resides. Amendment 1 would delete the word "every" before citizen and replace it with "only a" citizen.
In Alabama, the only United States citizens who cannot vote today are most citizens who have been convicted of a felony of moral turpitude. These felonies are specifically identified in Ala. Code 17-3-30.1.
Without Amendment 1, the Alabama Constitution now says who can vote: every citizen. If voters approve Amendment 1, the Alabama Constitution would only identify a group who cannot vote. With Amendment 1, we, the citizens of the United States in Alabama, thus would lose the state constitutional protection of our voting rights.
In Alabama, no individual who is not a United States citizens can vote in a governmental election. So, Amendment 1 has no impact on non-citizens in Alabama.
Perhaps the purpose of Amendment 1 could be to drive voter turnout of those who mistakenly fear non-citizens can vote. The only other purpose for Amendment 1 would be allowing future Alabama state legislation to disenfranchise groups of Alabama citizens whom a majority of the legislature does not want to vote.
In 2020, the ballots in Florida and Colorado have similar amendments on the ballots. As in Alabama, Citizens Voters, Inc., claims it is responsible for putting these amendments on the ballots in those states. While Citizens Voters' name sounds like it is a good nonprofit, as a 501(c)(4), it has secret political donors. One cannot know who funds Citizen Voters and thus who is behind pushing these amendments with more than $8 million in dark money.
According to Citizen Voter's website, the stated reason for Amendment 1 is that some cities in several other states allow non-citizens to vote. My understanding is that such measures are rare and only apply to voting for local school boards.
And why would a local government's deciding that non-citizens can vote for local school boards be a state constitutional problem? Isn't the good government practice to allow local control of local issues? And again, this issue does not even exist in Alabama.
The bigger question, which makes Amendment 1's danger plain to see, is why eliminate the language protecting "every" citizen's right to vote? For example, Amendment 1 could have proposed "Every citizen and only a citizen" instead of deleting "every" when adding "only a" citizen. Why not leave the "every" citizen language in the Alabama Constitution?
Amendment 1 could allow Alabama new state legislation to disenfranchise some Alabama citizens. Such a change would probably violate federal law. But Alabama has often had voting laws that violated federal law until a lawsuit forced the state of Alabama not to enforce the illegal state voting law.  
The most recent similar law in Alabama might be 2011's HB56, the anti-immigrant law. Both HB56 and Amendment 1 are Alabama state laws that out-of-state interests pushed on us. And HB56 has been largely blocked by federal courts after expensive lawsuits.
Alabama's Nov. 3, 2020, ballot will have six constitutional amendments. On almost all ballots, Amendment 1 will be at the bottom right on the first page (front) of the ballot or will be at the top left on the second page (back) of the ballot.
Let's keep in our state constitution our protection of every voters' right to vote.
Based on Amendment 1's having no practical benefit and its opening many opportunities for mischief, all Alabama voters are strongly urged to vote "no" on Amendment 1.