Ivey announces Tim McCartney to head Alabama Workforce Council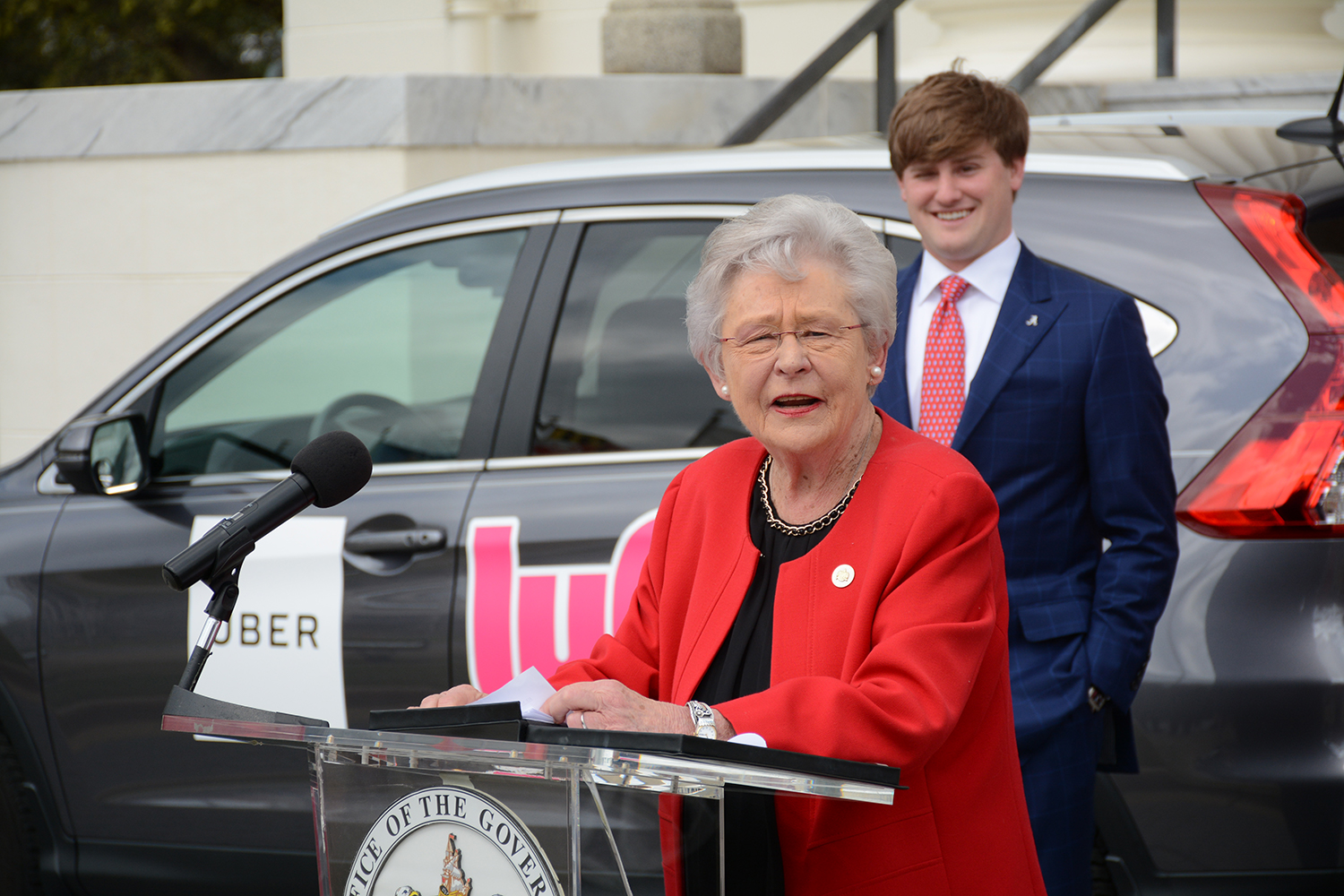 Tuesday, Alabama Governor Kay Ivey (R) announced a transition of leadership for the Alabama Workforce Council. Ivey announced that Tim McCartney, formerly of McCartney Construction, will be the new chairman and issued a commendation thanking outgoing Chairman Zeke Smith for his service.
"The Alabama Workforce Council seeks to analyze and understand issues that will help build a stronger, more sustainable workforce, thereby improving the lives of Alabama's workers and their families by creating new employment opportunities in our state," Governor Ivey said. "Zeke Smith has been an integral part of that process as Chairman of the Alabama Workforce Council. His leadership has benefited employees and employers alike, as well as economy in our state, and I congratulate him on completing an outstanding term of service on the Alabama Workforce Council."
The Alabama Workforce Council serves as an advisory body of business and industry leaders tasked with formulating policies, developing innovative educational workforce programming and discussing issues critical to workforce development needs in Alabama.
Zeke Smith is the Executive Vice President of Alabama Power. He has served as Chairman of the Alabama Workforce Council since it was established in 2014. George Clark of Manufacture Alabama has served as Vice Chairman.
"I am thankful for the opportunity to work with this special group of leaders who are represented on the Alabama Workforce Council," Zeke Smith said. "There are too many to call by name, but I hope that you know how much I appreciate each of you. Together we have made tremendous strides in raising awareness of state workforce needs and have taken action to create opportunities for those looking to build a career in Alabama."
Governor Ivey welcomed incoming Alabama Workforce Council Chairman Tim McCartney and new Vice Chairwoman Sandra Koblas with Austal USA.
Ivey challenged the Alabama Workforce Council to focus on implementing the Success Plus plan – one part of her Strong Start, Strong Finish education initiative. The plan was developed by a committee of the Alabama Workforce Council to address Alabama's increasing need for workers with certificates, credentials, or degrees in addition to a high school diploma.
"I share the vision of the governor and believe that the Success Plus plan provides us a blueprint as a Council moving forward," Tim McCartney said. "I would like to ask each committee to adopt one of five priorities identified in the Success Plus plan as their committee focus moving forward."
Over the past four years, recommendations made by the Alabama Workforce Council have resulted in the realignment of the state's workforce structure, increased productivity of the regional workforce development councils, encouraged collaboration between the education and business communities, helped grow the number of career coaches in the state's public high schools, developed a statewide AlabamaWorks! workforce brand, and established a statewide educational attainment goal.
The Alabama education system is widely acknowledged as one of the worst in the entire country. Former Governor Robert Bentley (R) admitted publicly that, "Our education system sucks." The adoption of the controversial College and Career Ready standards, which were aligned with Bill Gates' Common Core, has produced no positive tangible benefits to this point.
Of Alabamians age 25 and older, 540,000 do not have a high school diploma or equivalent. 992,000 have nothing beyond a high school diploma. 703,000 have some college. 236,000 have an associates degree. 458,000 have a bachelor's degree. 188,000 have master's degrees. 45,600 have professional degrees and 30,800 have doctoral degrees.
The state is finding that more and more of today's jobs require a two-year certificate or higher.
Compounding the problem is that many of those students who finish high school do not leave with a career path or a marketable skill. There is a growing demand for skilled trades; but there is a declining pool of qualified workers for those positions and the state is struggling to keep up with the demand.
Prison worker says excessive pepper spray may have killed inmate
A prison worker says the amount of pepper spray used was excessive, and that officers knowingly and intentionally put the inmate's life in jeopardy.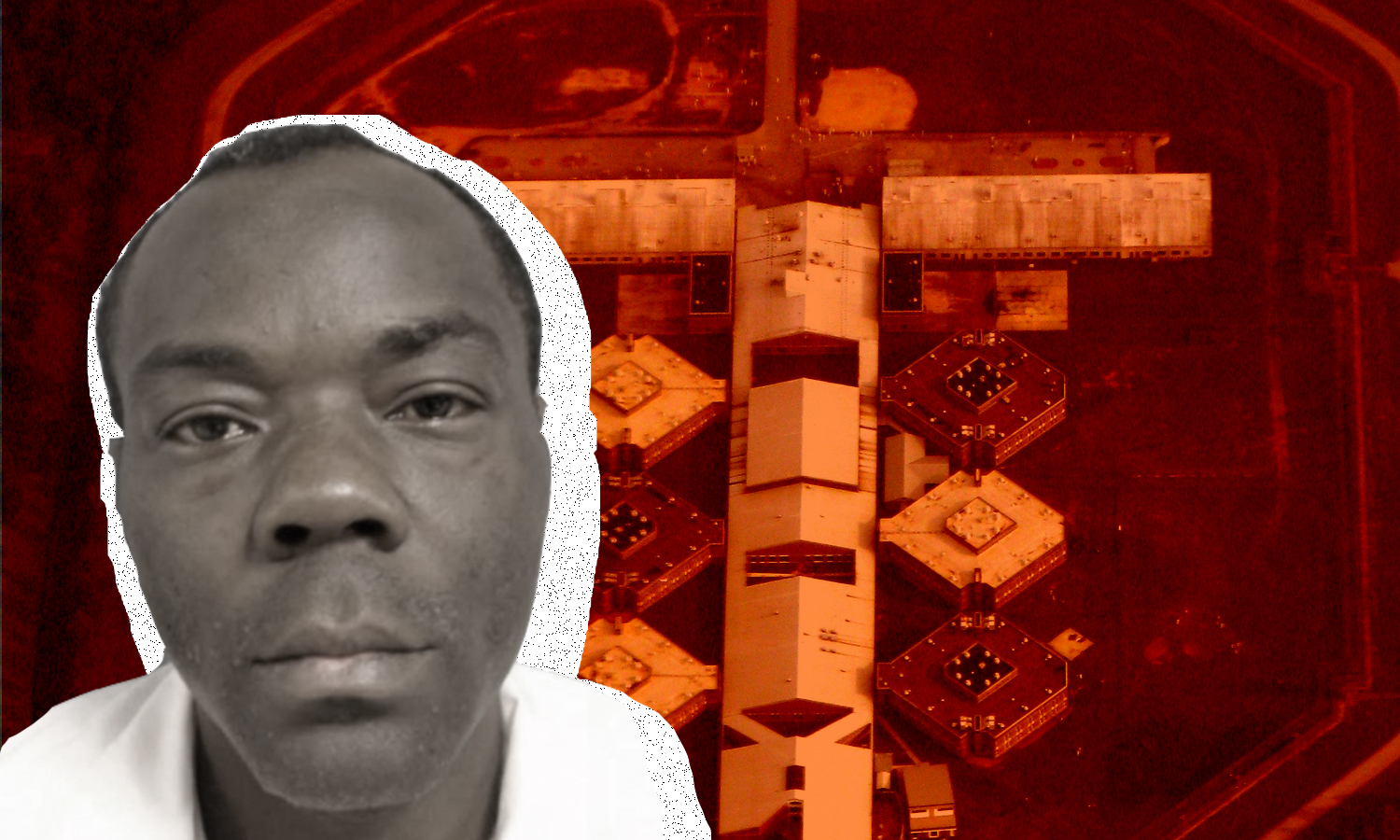 It's not yet clear what caused the death of 38-year-old Darnell McMillian after he was pepper sprayed inside an Alabama prison last month, but a prison worker says the amount of pepper spray used was excessive, and that officers knowingly and intentionally put his life in jeopardy.
Some time around 6 p.m. on June 22, three correctional officers placed McMillian in suicide cell S-11, with an inmate who was known to be aggressive and who was already on suicide watch, according to a prison worker with knowledge of the incident, who reached out to APR to discuss the death because the person said it troubled them.
The ADOC worker asked not to be identified because the person is still employed with the department.
"He shouldn't have been doubled up with somebody," the worker said of the aggressive inmate already in cell S-11. "It was very clear that the person in that cell was threatening."
The worker said the officers enticed the two men to fight, and once the inmate began threatening McMillian, McMillian took the first swing to hit the man.
The three officers standing outside then deployed a pepper spray called Cell Buster into the cell, the worker said. Cell Buster is a potent spray used by correctional staff and produced by the Chicago-based company Sabre.
"The inmate was yelling that he couldn't breathe," the employee said. "One Cell Buster is enough to do a lot of damage. There were three officers present at the time of this, and there were three cans of Cell Busters sprayed."
The employee said that once McMillian was pulled from the cell, he was almost unconscious and then "went completely unconscious, because he was coughing and aspirating."
The cell was then cleaned by inmates, except for some spots of blood, which the worker said might make it appear to have been a homicide by the other inmate, but the worker said several staff members at the prison believe the death may have been caused by excessive use of pepper spray.
"He was on his back when they were getting him to the infirmary, which can also cause asphyxiation, especially if he's coughing and saying he can't breathe. That spray can make you vomit," the worker said.
While there are video cameras that record each suicide cell, the worker said they do not believe there is footage from cell S-11 during the time of McMillian's death. The employee said they've been through many incidents in the prison but that "this one seems pretty bad."
The worker said it's not clear why the officers encouraged a fight between the other inmate and McMillian, but from experience, the person said some officers will do so when an inmate angers them.
The employee said when they read APR's first article on McMillian's death, and there was little information on what happened, they decided to reach out.
"I'd rather share it and put it out there," the person said. Some details of what the worker said were corroborated by the Jefferson County Coroner's office.
Jefferson County Coroner Bill Yates told APR on Thursday that McMillian's final cause of death awaits results from the autopsy, which can take between four and six weeks, but that there did not appear to be any external injuries that could have caused his death.
McMillian was pronounced dead at Donaldson prison at 7:49 p.m. on June 22, Yates said.
Yates, reading from his notes on the incident, said that in the moments before his death, there appeared to be a physical altercation between McMillian and another inmate, and that correctional officers used pepper spray to stop the fight.
"Obviously, Department of Corrections staff is going to step in to stop that, and it's my understanding that after that, he was having complaints of not being able to breath," Yates said. "I think they used — there was some pepper spray that was used to stop that, and he immediately went, from our understanding, to the infirmary."
"From our autopsy, I don't believe we found any type of trauma that would explain death," Yates said.
His office is awaiting lab results, to include toxicology and other lab work to determine if drugs or an unknown medical condition may have been factors in his death, Yates said. McMillian didn't have a history of any heart conditions, but Yates said lab results could reveal one if in fact he had a condition.
Asked if it's possible to die from exposure to a large amount of pepper spray, Yates said "I haven't heard of it, not to say it can't happen."
"I think you could pass away from extreme amounts of anything," Yates said, but he's never known of a death that resulted from large exposures to pepper spray.
Yates said there have been no reports to his office of any other inmate in that cell, or any ADOC staff, experiencing health problems as a result of the incident.
A 2003 study by the U.S. Department of Justice's National Institute of Justice on the use of pepper spray by police and corrections staff in North Carolina found that two cases of the 63 studied resulted in death from the use of pepper spray, and that both incarcerated persons who died had asthma. In only one of those cases, however, a large amount of pepper spray was used on the man, and the positioning of the man's body may have been a factor as well.
"Pepper spray was used more times in this case than in any other, but according to police officers, it was ineffective. The subject, who was obese, was handcuffed behind his back and placed in a facedown position when being transported," the report states. "The difficulty of breathing in this position may have been compounded by the damage already done to his airways."
In June, a 35-year-old inmate named Jamel Floyd died after correctional officers at a federal prison in Brooklyn used pepper spray after he had barricaded himself in his cell. He was unresponsive when removed from his cell and prison staff were unable to revive him, according to CNN. The death was under investigation and the U.S. Marshals and the FBI were notified, according to a release by the Metropolitan Detention Center.
According to the Sabre's own promotional video, Cell Buster is to be used in three-second bursts, with the correctional officer checking after each burst to determine if the "desired effects" have been produced, before using it for another 3-second burst. Cell Buster's description states that the product "delivers pain, irritation, inflammation, coughing, temporary blindness and redness of skin."
ADOC spokeswoman Linda Mays in a message to APR on Thursday said that the department's Law Enforcement Services Division is investigating all aspects of the incident.
"While we would like to address your questions and provide insight that would be helpful to you, at this juncture in the process we simply cannot provide information that would compromise the integrity of our ongoing investigation. More information will be available upon the conclusion of our investigation into Daniel [sic] McMillian's death," Mays wrote.