State Rep. Margie Wilcox selected as a CSG 2018 Toll Fellow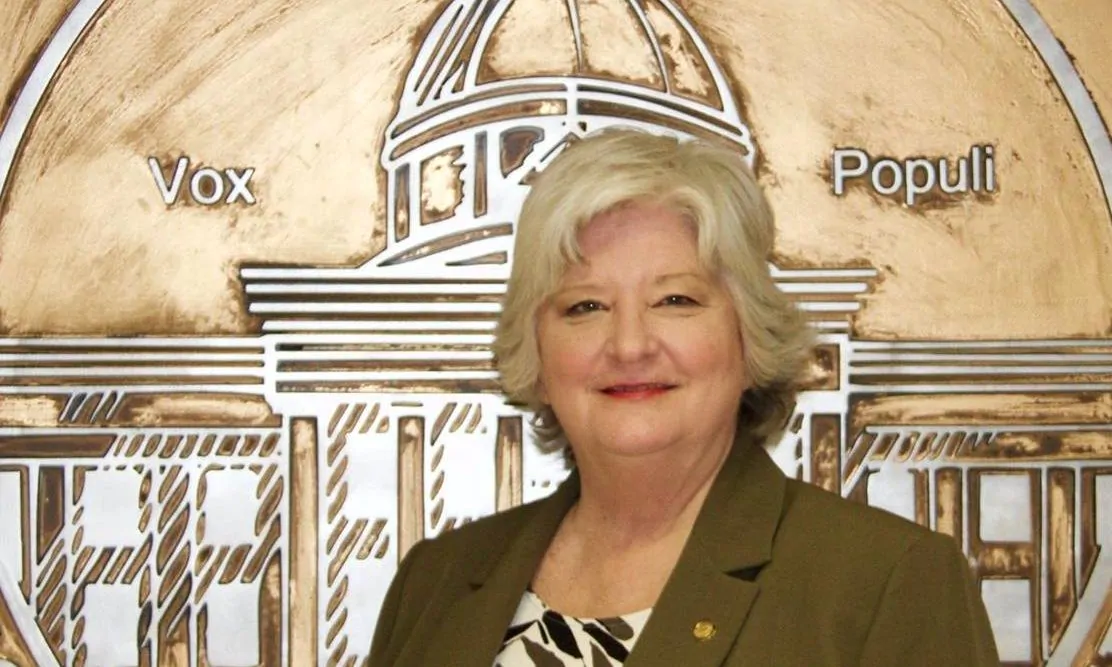 Forty-eight state leaders throughout the country were selected to partake in The Council of State Governments' 2018 Henry Toll Fellowship, and among those leaders chosen was Alabama state Rep. Margie Wilcox, R – Mobile. The Fellowship is the nation's top leadership development program for state government officials.
Of the 48 state leaders selected by program alumni, this Class of 2018 will have leaders from 32 states and Guam included, representing all three branches of state government.
"The Fellowship is an extraordinary opportunity to grow and develop as a legislator," Wilcox said. "In turn, I hope to use what I learn for the benefit of Alabama."
Named for the CSG founder, Henry Walcott Toll, the Toll Fellowship convenes the state leaders for a six-day, five-night intensive, intellectual boot camp. This program has taken place for over 30 years in Lexington, Kentucky.
The program's agenda includes a lineup of dynamic sessions designed to stimulate personal assessment and growth, while providing networking and relationship-building opportunities. Each program is uniquely designed each year, but previous programs have included sessions on leadership personality assessment, media training, crisis management, appreciative inquiry and adaptive leadership.
"The CSG Toll Fellows are a remarkable group of state leaders," CSG Executive Director/CEO David Adkins said. "We have designed the fellowship to expand their leadership capacity with a strong focus on collaboration, communication and teamwork skills. Politics today are often characterized by polarization and gridlock. Toll Fellows learn how to overcome differences to serve the common good. These dedicated public servants leave the program energized and ready to return to their states and continue to make a difference."
Adkins was serving as a Kansas state representative when he was a 1993 Toll Fellow.
Toll Fellows alumni include Cheri Beasley, associate justice of the North Carolina Supreme Court; Oregon Gov. Kate Brown; Delaware Gov. John Carney; Idaho U.S. Attorney Bart Davis; Arizona Gov. Doug Ducey; Maine Secretary of State Matthew Dunlap; Tennessee Secretary of State Tre Hargett; former Delaware Gov. Jack Markell; Anne McKeig, associate justice of the Minnesota Supreme Court; Arkansas Secretary of State Mark Martin; Alabama Secretary of State John Merrill; Tennessee U.S. Attorney Doug Overbey; Iowa Secretary of State Paul Pate; U.S. Rep. Todd Rokita, a former Indiana secretary of state; former U.S. Labor Secretary Hilda Solis; and Rhonda Wood, associate justice of the Arkansas Supreme Court.
"I hope to learn about different approaches to common issues," Wilcox said. "In the long run, I hope to save the state of Alabama time, money and heartache."
This year's 2018 Fellowship will take place on Aug. 24 – 28.
The Council of State Governments is the nation's only organization serving all three branches of state government. CSG is a region-based forum that fosters the exchange of insights and ideas to help state officials shape public policy. This offers unparalleled regional, national and international opportunities to network, develop leaders, collaborate and create problem-solving partnerships. For more information about CSG, visit www.csg.org.
Jones calls for fixes to USPS delays and reduced costs for election mail
"Like voting itself, the U.S. Postal Service is vital to our democracy," wrote Sen. Doug Jones and 46 other senators to the U.S. postmaster general.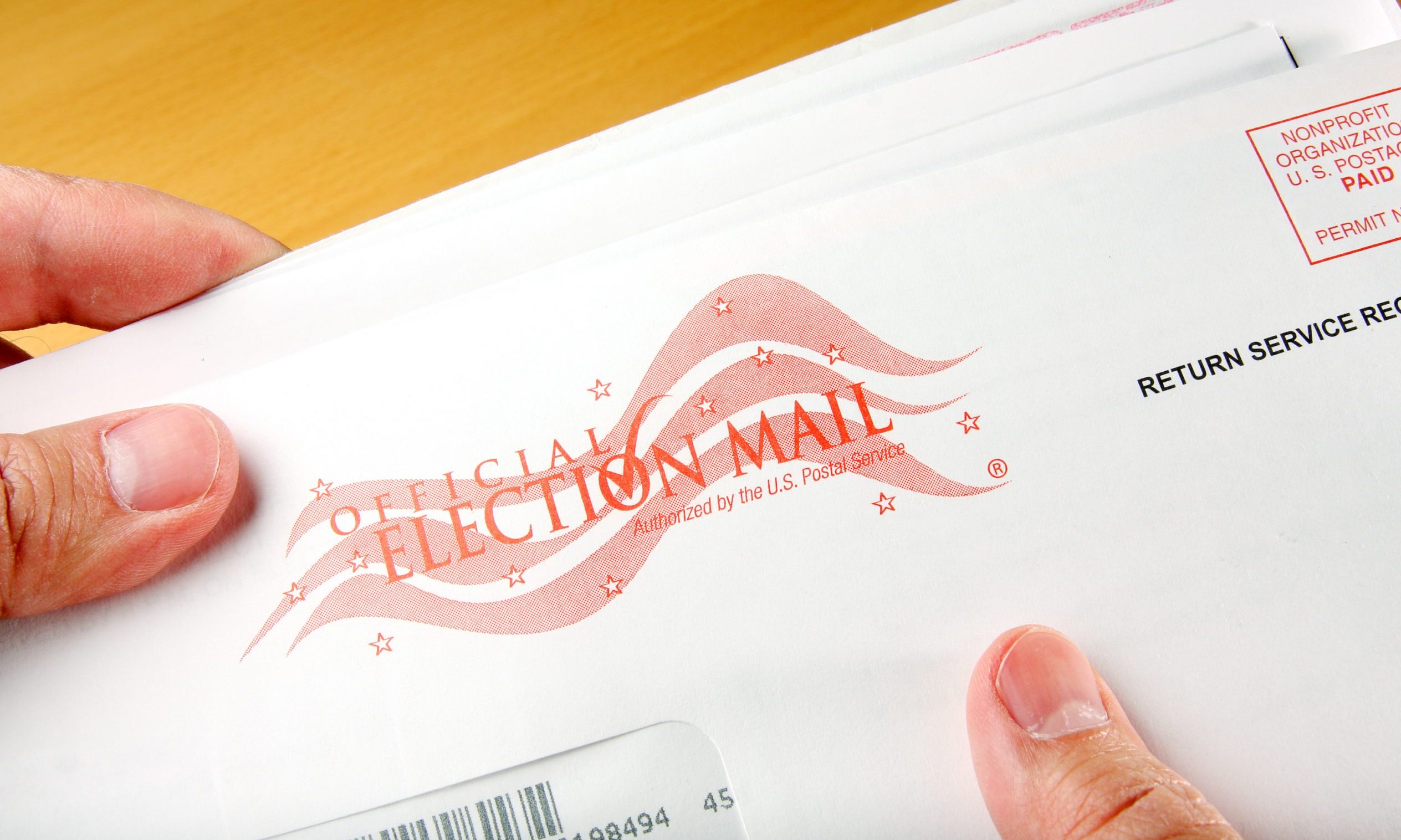 Democratic Alabama Sen. Doug Jones and 46 Senate colleagues in a letter to the U.S. postmaster general on Thursday expressed serious concerns over changes that will increase the cost of citizens to vote.
"Like voting itself, the U.S. Postal Service is vital to our democracy. Since you assumed the role of Postmaster General, there have been disturbing reports regarding changes at USPS that are causing significant delays in the delivery of mail. Under normal circumstances, delayed mail is a major problem – during a pandemic in the middle of a presidential election, it is catastrophic," the senators wrote in the letter to Postmaster General Louis DeJoy. 
President Donald Trump on Thursday repeated statements he's made that the U.S. Postal Service won't be able to process mail-in ballots in the November election without the needed federal funding, which he is withholding. 
"They want $3.5 billion for the mail-in votes. Universal mail-in ballots. They want $25 billion—billion—for the post office. Now they need that money in order to have post office work so it can take all of these millions and millions of ballots," Trump told Fox Business host Maria Bartiromo Thursday morning. "Those are just two items. But if you don't get those two items, that means you can't have universal mail-in voting. Because they're not equipped to have it."
DeJoy in recent days has ordered major reshuffling in the Postal Service's management ranks, ordered a hiring freeze and made other cuts. Secretaries of state nationwide were also notified that instead of the 20-cent bulk rate for election mail, as has been used for decades, now it would cost 55 cents to send such mail via first-class postage. 
The Postal Service in previous elections treated all election mail, no matter how much was spent on postage, as first-class and as such expedited delivery. The recent announcement signals that election mail not sent first class will not receive the same expedited delivery times, worrying many that DeJoy, appointed by the Postal Service's majority-Republican board in May, is attempting to exert political influence into mail delivery just before the presidential election. 
Trump has repeatedly said, without factual cause, that mail-in ballots are ripe for fraud. Mail-in voting has surged across the country in recent elections and even more so amid the COVID-19 pandemic. Several states — including California, Colorado and Washington — conduct all elections almost entirely by mail.
Mail-in voting fraud is incredibly rare, according to The Brennan Center for Justice, which noted that in Oregon, a state that votes primarily by mail, only about a dozen cases of voter fraud were proven out of 100 million mail-in ballots since 2000. 
"As Postmaster General, you have a duty to our democracy to ensure the timely delivery of election mail. Millions of Americans' right to vote depends on your ability to get the job done. We urge you not to increase costs for election officials, and to direct all Postal Service employees to continue to prioritize delivery of election mail," the senators' letter continues.