Businessman Tim James endorses Ainsworth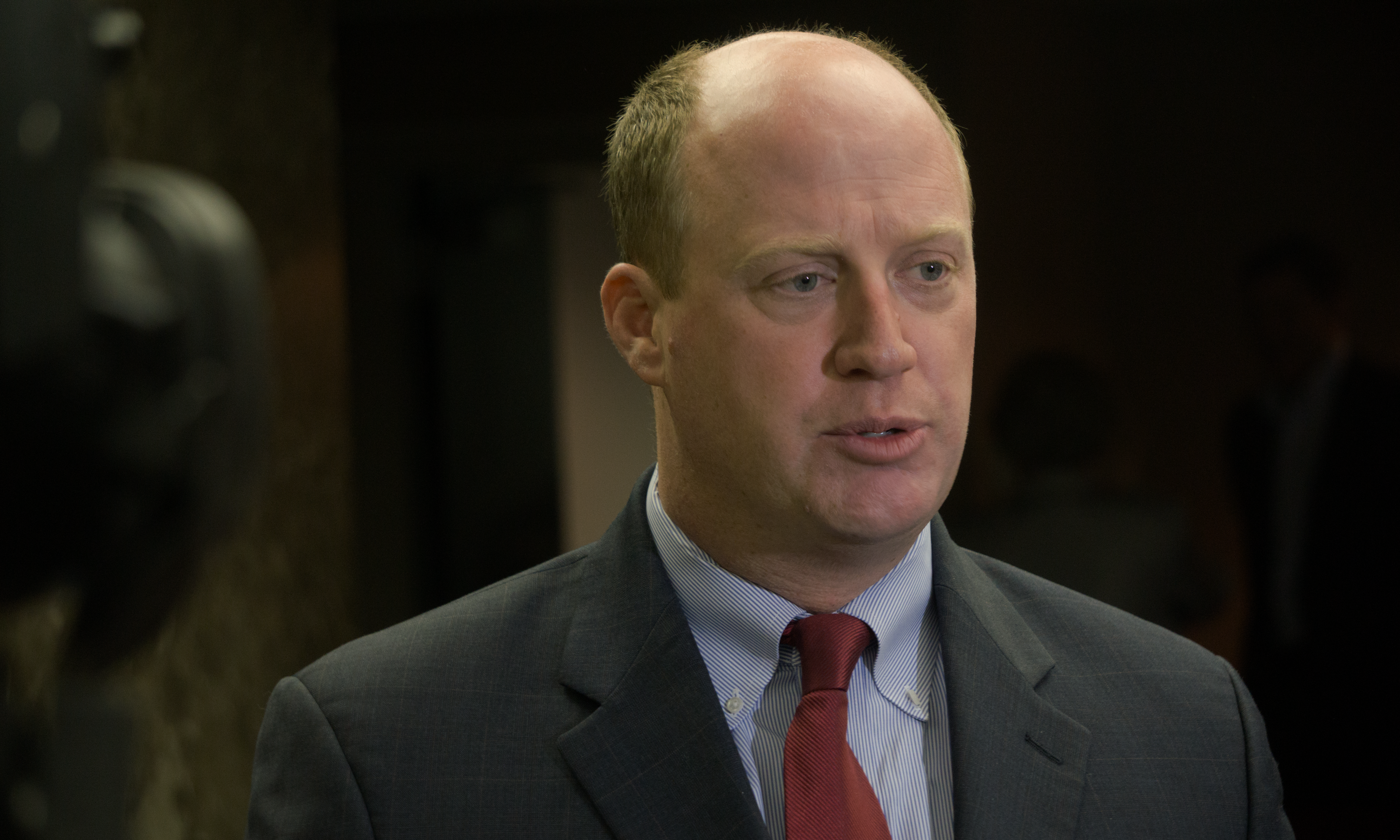 Thursday, 2010 gubernatorial candidate, and respected businessman Tim James endorsed State Representative Will Ainsworth's (R-Guntersville) candidacy for lieutenant governor.
"I'm Tim James, and I am supporting Will Ainsworth for Lt. Governor of Alabama," James wrote in a statement. "I know Will personally, and he is ready to serve the people of Alabama at the highest level of government."
"Will is a businessman who has NOT been part of the Montgomery political system for many years, which is exactly what Alabama needs," James said. "Recently, Will's opponent attacked him with an ad that leads people to believe he is a 'common thief' because he of an incident that occurred decades ago. The problem is that his opponent didn't tell the whole story, and she purposely left out the facts."
"The truth is the so-called crime was a harmless college prank where he and some buddies 'kidnapped' a fiberglass tiger in Auburn, hid it, and got caught," James said. "The other 'serious' infraction that Will's opponent mentions is a 'boating arrest,' but, once again, it turns out it was just a ticket for not having a registration on a boat. The basic question here is simple – which is worse? A teenage college prank involving a fiberglass tiger and a boating registration ticket, or the false attack by Will's opponent that is intended to mislead the people of Alabama. To intentionally omit the facts is the same as lying. Had Twinkle included the facts, any reasonable person would roll their eyes. Personally, I'm not very concerned about a silly, decades-old college prank, but I am concerned about a candidate who willfully and knowingly misleads. For these reasons, I urge Alabama voters to vote for Will Ainsworth on Tuesday, July 17."
James ran for the Republican nomination for Governor in 2002 and 2010 and is the son of former Governor Fob James, who served from 1979 to 1983 and again from 1995 to 1999.
The Ainsworth campaign has heaped criticism upon Twinkle Cavanaugh's recent advertising blitz attacking Ainsworth as "deceptive and misleading." Cavanaugh's campaign however claims that Ainsworth's extremely wealthy father and family connections protected him from the sorts of punishments that Alabamians of less lofty social status would have received if they had committed the same offense. Cavanaugh's campaign claims that Ainsworth's father had to spend $10,000 to replace the Chamber of Commerce sponsored Auburn tiger sculptures that Ainsworth and his friends stole. The Cavanaugh campaign has also publicized an account from one of the young artists who said that she was emotionally devastated when the tiger that she spent hours decorating was stolen by Ainsworth and his accomplices.
Twinkle Andress Cavanaugh (R) is the President of the Alabama Public Service Commission (PSC) and was the first female Chair of the Alabama Republican Party.
Republican voters go to the polls on Tuesday to select which of the candidate's they would prefer as Lieutenant Governor.
Polls open at 7:00 am and close at 7:00 pm. To participate in the election you must bring a valid photo ID with you to the polls.
The eventual winner of the Republican primary will face Muscle Shoals area pastor Dr. Will Boyd (D) in the general election on November 6.
Slow absentee voting in Tuscaloosa sparks outrage, possible legal action
Among the issues were incredibly long lines that left some voters waiting more than five hours and an inefficient process that managed to take in fewer than 100 absentee ballots in six hours.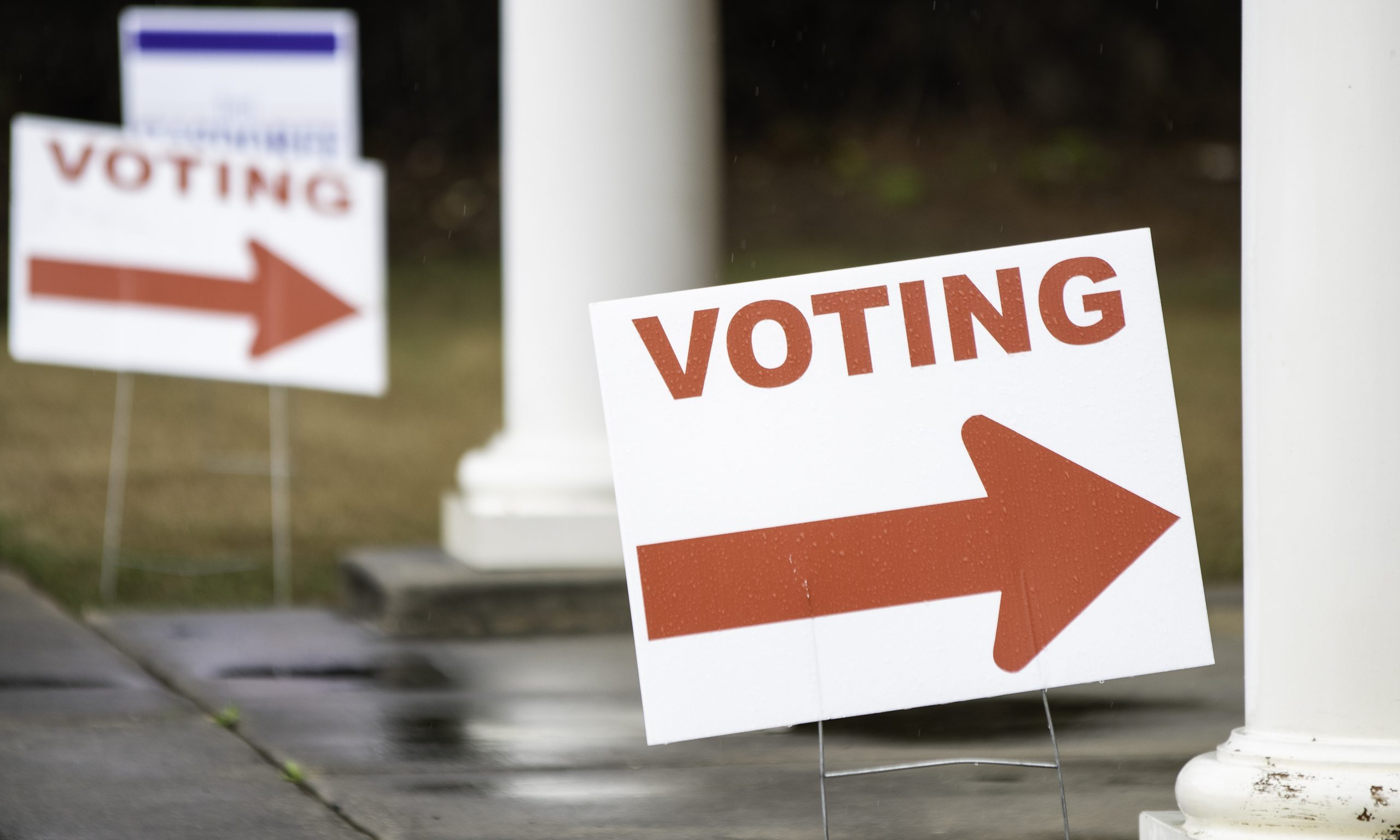 Long lines and slow absentee ballot processing in Tuscaloosa County have left voters outraged and incumbent Sen. Doug Jones's campaign threatening legal action. 
On Wednesday, Jones's campaign attorney, Adam Plant, sent a letter to Tuscaloosa County Circuit Clerk Magaria Bobo, outlining a number of issues with ongoing absentee voting and promising to take legal action if Bobo doesn't improve the process on the final day, Friday. Among the issues documented by Plant were incredibly long lines that left some voters waiting more than five hours and an inefficient process that managed to take in fewer than 100 absentee ballots in six hours. 
Additionally, Plant noted that Bobo has hired her family members to help process absentee ballots and at least one family member had made disparaging remarks on social media about voters. 
"You and those acting on your behalf are suppressing the vote of qualified Alabama voters," Plant wrote in the letter. "If you are unable or unwilling to execute your duties competently, and allow Tuscaloosa voters to exercise their voting rights without undue burdens, we will take further action."
In an interview with the Montgomery Advertiser on Wednesday, Bobo noted that her office had received more than 13,000 requests for absentee ballots — a remarkable uptick from the 3,000 or so her office usually receives — and there had been problems in managing that number of ballots while also adhering to social distancing guidelines within the office. 
However, as Plant's letter notes, the massive increase in absentee ballots for this election shouldn't have been a surprise. Also, Secretary of State John Merrill had made additional funds available to absentee managers to facilitate hiring extra staff, purchasing additional computers and staying open for longer hours to accommodate the anticipated increase. 
In a press release on Wednesday, the Alabama Democratic Party criticized Bobo and her family members, and the release included screenshots of Facebook posts from Bobo's daughter lashing out at voters who complained about the long wait times. 
"No voter should have to wait in line for hours to exercise their rights," said ADP executive director Wade Perry. "We should leverage every tool we have to make voting easier, not harder. Also, it should go without saying that election workers should not insult the very people they are employed to serve. If Ms. Bobo is incapable of processing voters quickly, someone else needs to do the job."