Businessman Tim James endorses Ainsworth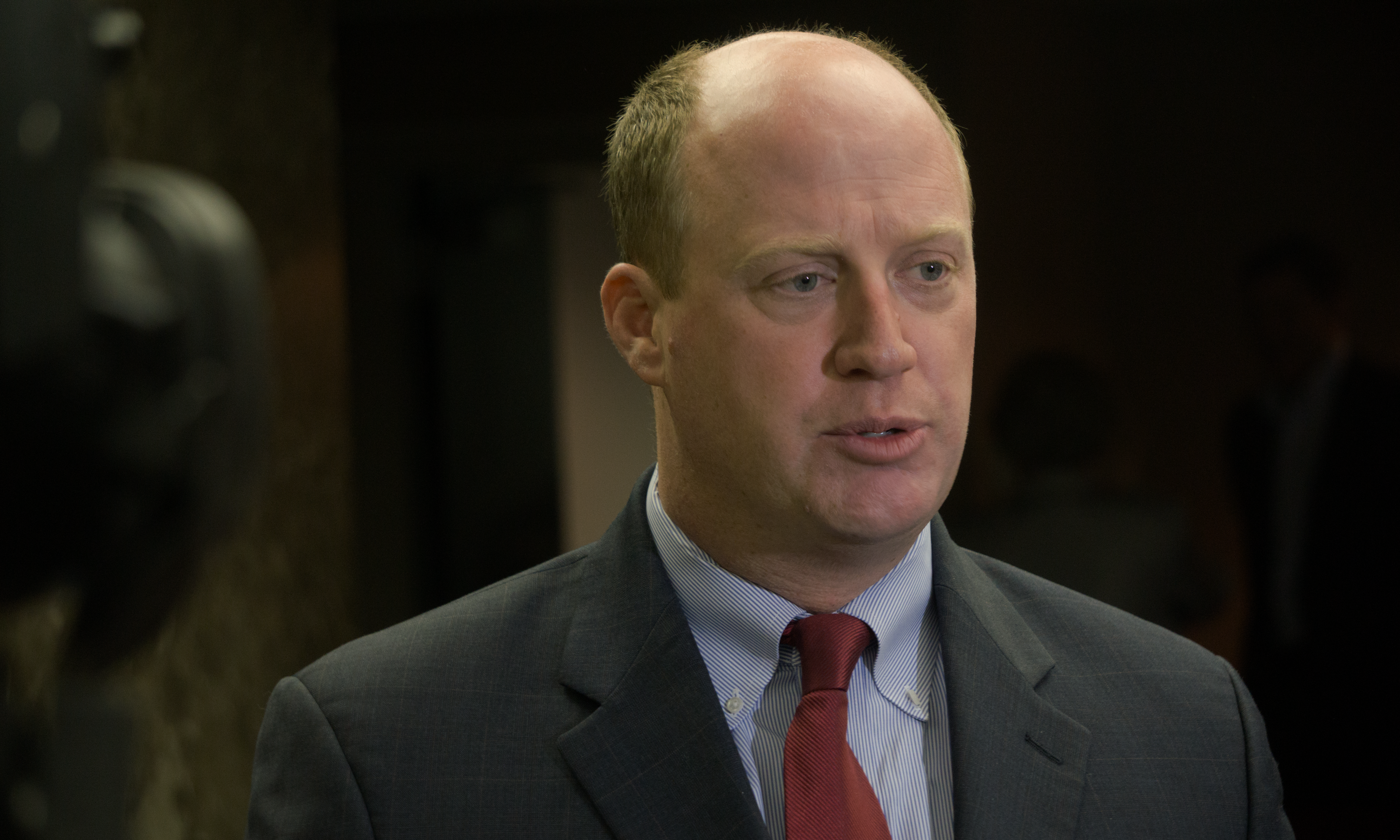 Thursday, 2010 gubernatorial candidate, and respected businessman Tim James endorsed State Representative Will Ainsworth's (R-Guntersville) candidacy for lieutenant governor.
"I'm Tim James, and I am supporting Will Ainsworth for Lt. Governor of Alabama," James wrote in a statement. "I know Will personally, and he is ready to serve the people of Alabama at the highest level of government."
"Will is a businessman who has NOT been part of the Montgomery political system for many years, which is exactly what Alabama needs," James said. "Recently, Will's opponent attacked him with an ad that leads people to believe he is a 'common thief' because he of an incident that occurred decades ago. The problem is that his opponent didn't tell the whole story, and she purposely left out the facts."
"The truth is the so-called crime was a harmless college prank where he and some buddies 'kidnapped' a fiberglass tiger in Auburn, hid it, and got caught," James said. "The other 'serious' infraction that Will's opponent mentions is a 'boating arrest,' but, once again, it turns out it was just a ticket for not having a registration on a boat. The basic question here is simple – which is worse? A teenage college prank involving a fiberglass tiger and a boating registration ticket, or the false attack by Will's opponent that is intended to mislead the people of Alabama. To intentionally omit the facts is the same as lying. Had Twinkle included the facts, any reasonable person would roll their eyes. Personally, I'm not very concerned about a silly, decades-old college prank, but I am concerned about a candidate who willfully and knowingly misleads. For these reasons, I urge Alabama voters to vote for Will Ainsworth on Tuesday, July 17."
James ran for the Republican nomination for Governor in 2002 and 2010 and is the son of former Governor Fob James, who served from 1979 to 1983 and again from 1995 to 1999.
The Ainsworth campaign has heaped criticism upon Twinkle Cavanaugh's recent advertising blitz attacking Ainsworth as "deceptive and misleading." Cavanaugh's campaign however claims that Ainsworth's extremely wealthy father and family connections protected him from the sorts of punishments that Alabamians of less lofty social status would have received if they had committed the same offense. Cavanaugh's campaign claims that Ainsworth's father had to spend $10,000 to replace the Chamber of Commerce sponsored Auburn tiger sculptures that Ainsworth and his friends stole. The Cavanaugh campaign has also publicized an account from one of the young artists who said that she was emotionally devastated when the tiger that she spent hours decorating was stolen by Ainsworth and his accomplices.
Twinkle Andress Cavanaugh (R) is the President of the Alabama Public Service Commission (PSC) and was the first female Chair of the Alabama Republican Party.
Republican voters go to the polls on Tuesday to select which of the candidate's they would prefer as Lieutenant Governor.
Polls open at 7:00 am and close at 7:00 pm. To participate in the election you must bring a valid photo ID with you to the polls.
The eventual winner of the Republican primary will face Muscle Shoals area pastor Dr. Will Boyd (D) in the general election on November 6.
Print this piece
Opponents accuse Tuberville of supporting amnesty for undocumented immigrants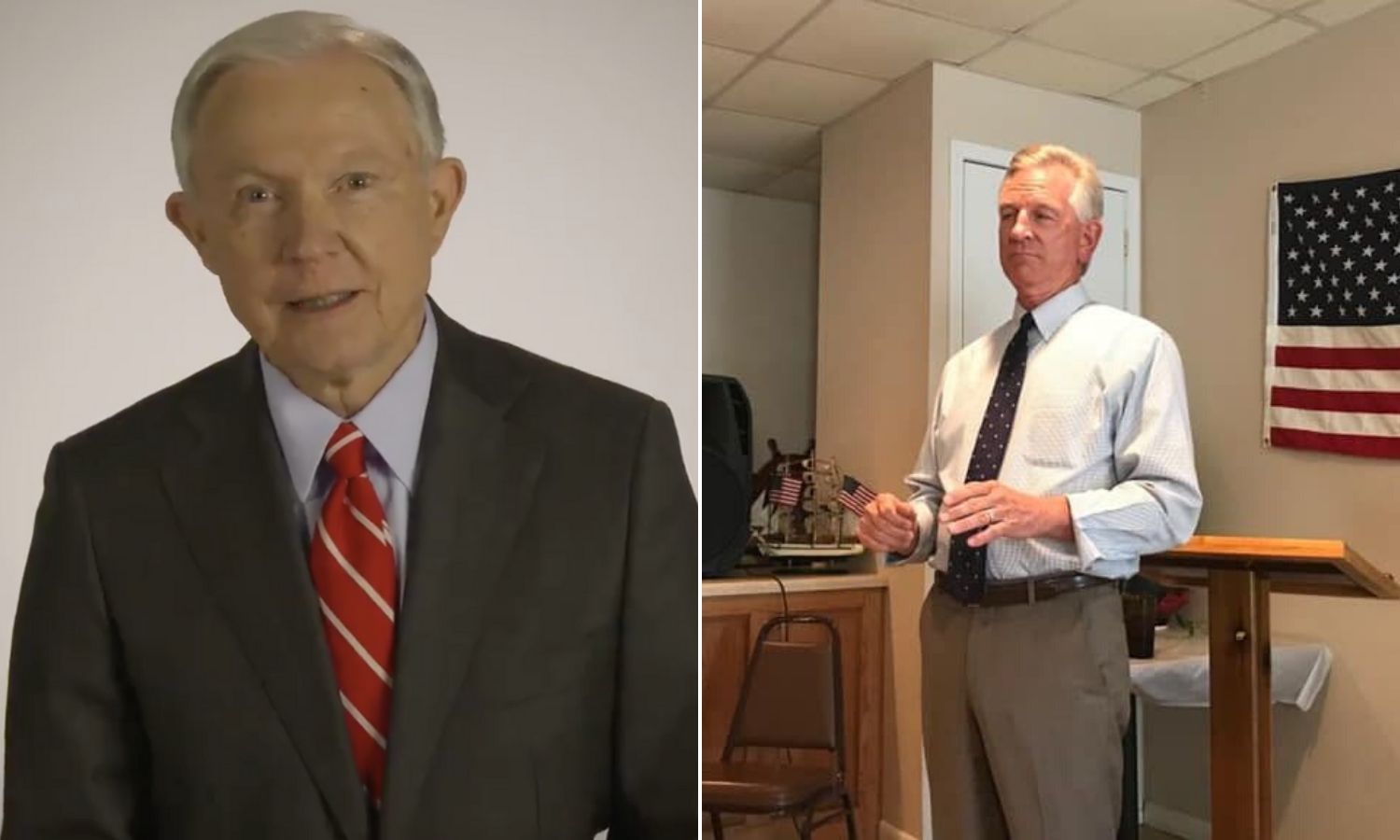 The Senate campaign is heating up as the top three candidates are all going negative. Former Auburn head football coach Tommy Tuberville has attacked Congressman Bradley Byrne (R-Montrose) and former Attorney General and Senator Jeff Sessions of being career politicians. Both Byrne and Tuberville have attacked Sessions for not having adequately served President Donald J. Trump (R) while Attorney General. Byrne has even attacked Tuberville's coaching abilities. The latest attacks on Tuberville accuse him of supporting amnesty for illegal aliens. Sessions even accused Tuberville of being a "tourist."
Wednesday, Sessions announced a new television ad called "Tuberville for Amnesty."
Byrne and Tuberville point to an August speech by Coach Tuberville when he said: "There are people coming across the border that need jobs… and we want them to come over here… Let em' come in and become citizens like we all became citizens."
The Tuberville campaign called the attack "fake news" on Twitter.
Sessions' campaign manager Jon Jones said, "Tuberville is claiming that his own words are 'fake news.' All of them? Tommy Tuberville needs to read the transcript. It is clear that Tuberville supports immigration amnesty, and he is attempting to trick Alabama voters to believe otherwise. In contrast, Jeff Sessions has done more than just say he wants to fix the border – he has already worked alongside President Trump to stop illegal immigration."
The new Sessions ad reads: "Tuberville is trying to trick you, hiding his support for immigration amnesty." Then plays an audio clip of the Tuberville comment from August
Tuesday, Byrne told reporters in Trussville: "I can tell you right now this issue about Tommy Tuberville's position on amnesty is a key issue. And so we're going to keep telling people about his position on that and let him explain why he doesn't think that's amnesty."
"Let em' come in and become citizens like we all became citizens," Tuberville is quoted in the ad.
Tuberville has denied supporting amnesty and says that he supports President Trump's immigration agenda.
The Sessions ad further charges: "And Tuberville's not even from Alabama, he's a tourist here. He lives, pays taxes and even votes in Florida."
On Tuesday, the Tuberville campaign responded with an attack ad of their own.
"The career politicians are desperate to hang on to their paychecks and power, so they have started airing negative ads full of false attacks and baseless distortions," Tuberville said. "Our new commercial allows us to respond with some hard truths about which candidate wants to drain the D.C. swamp and is tough enough to actually help President Trump get the job done."
The Tuberville ad has Byrne with former Secretary Hillary Clinton and Sessions with Congressman Adam Schiff (D-California) who led the impeachment effort against President Trump. The ad even connects Sessions and Byrne with Sen. Mitt Romney (the only Republican in either House of Congress who found that the President did anything wrong.)
State Representative Arnold Mooney, former Chief Justice Roy Moore, Ruth Page Nelson, and businessman Stanley Adair are also running for the Republican nomination for the Senate seat currently held by Doug Jones (D).
The Republican primary is March 3.
Print this piece