House Appropriations Committee passes Aderholt amendment protecting the religious freedoms of adoption agencies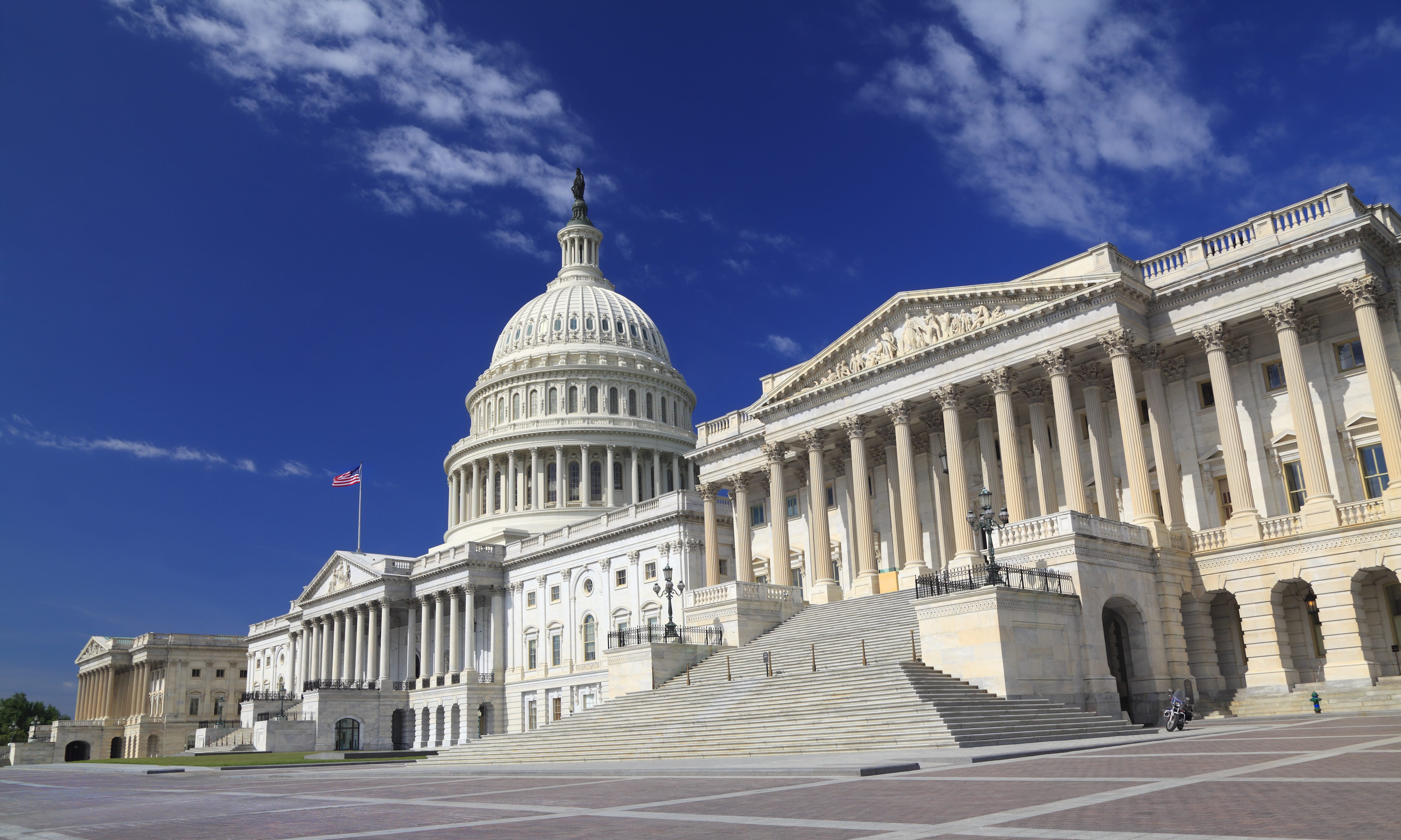 Wednesday the U.S. House of Representatives passed an amendment sponsored by Congressman Robert Aderholt, R-Haleyville, protecting religiously affiliated adoption agencies from being forced to place children in same-sex households when that sort of illicit behavior violates the tenets of their religious beliefs.‏
Robert Aderholt said on Twitter, "Today my colleagues and I of the @HouseAppropsGOP passed my amendment which prohibits the discrimination of child welfare providers based on religious beliefs or moral convictions."
While the move has been widely condemned by LGBTQ groups Aderholt says that he is proud of his decision to offer the amendment. "As a Christian and a father, I am proud to have passed this amendment."
Congressman Robert Aderholt said that he introduced the amendment to prevent government religious discrimination regarding child welfare agencies.
"The amendment I offered today (Wednesday) and which was approved by the House Appropriations Committee, will address two serious problems currently facing our nation," Rep. Aderholt said. "First, the current opioid epidemic has caused the number of children in foster care across America to skyrocket. Here in Alabama, we have seen a 30 percent increase in just the last four years. These are children who are in desperate need of finding forever families."
"Secondly, several states and localities across the country are not allowing religious organizations, such as Catholic Charities and Bethany Christian Services, to operate child welfare agencies," Aderholt added. "The reason for this is simply because these organizations, based on religious conviction, choose not to place children with same-sex couples. The amendment I introduced seeks to prevent these governments from discriminating against child welfare providers on the basis that the provider declines to provide a service that conflicts with its sincerely held religious beliefs or moral convictions, and furthermore, it would require the Department of Health and Human Services to withhold 15 percent of federal funds for child welfare services from states and localities that discriminate against these agencies."
"As co-chairman of the House Coalition on Adoption, my goal was straightforward: to encourage states to include all experienced and licensed child welfare agencies so that children are placed in caring, loving homes where they can thrive," Aderholt continued. "We need more support for these families and children in crisis, not less."
The Department of Health and Human Services would withhold 15 percent of its annual adoption dispersals from states that don't protect the rights of religious adoption groups. States could lose federal adoption funds, for instance, if they ban Church affiliated adoption agencies from operating in their states. Alabama already has passed legislation protecting the freedoms of religious based adoption agencies to not be forced to place children with LGBTQ families.
The move has been widely condemned by LGBTQ groups including the Human Rights Campaign.
House Minority Leader Nancy Pelosi, D-California, vowed that "House Democrats will fight this disgusting, deeply immoral and profoundly offensive effort with all our strength."
Congressman Aderholt represents the Fourth Congressional District. He serves as Chairman of the Subcommittee on Agriculture, Rural Development, Food and Drug Administration, and Related Agencies for the powerful House Appropriations Committee; he is also a member of the Committee's Defense Subcommittee, the Committee's Commerce, Justice, and Science Subcommittee, and the Helsinki Commission.
Print this piece
Doug Jones praises end of state Democratic Party lawsuit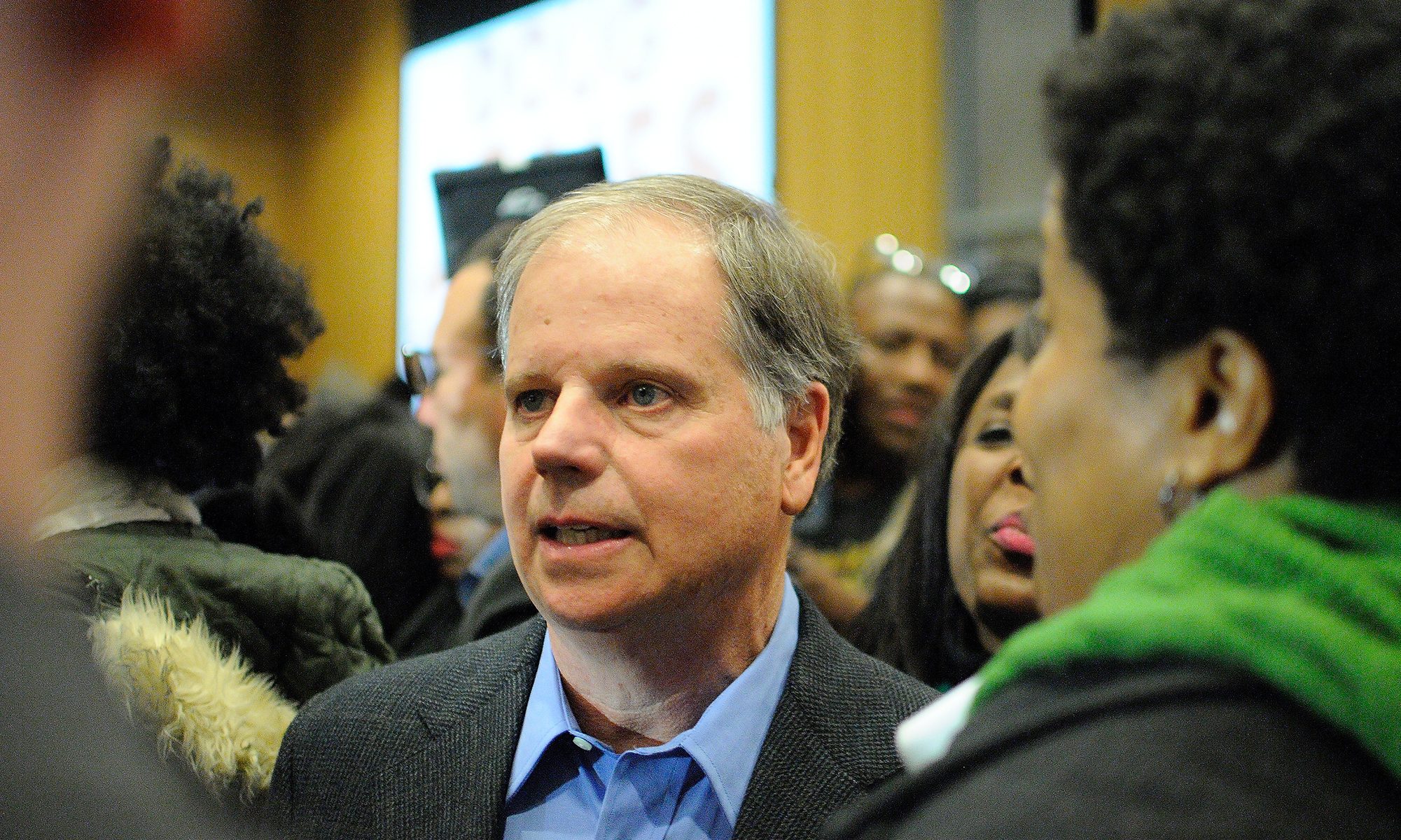 U.S. Senator Doug Jones, D-Alabama, on Thursday applauded the end of a lawsuit over control of the state Democratic party. 
Montgomery County Circuit Judge Greg Griffin on Thursday dismissed a lawsuit filed by former Alabama Democratic Party chairwoman Nancy Worley, which means that state Rep. Chris England, who was picked to lead the state Democratic party by a reform group championed by Jones, is the party's chair. 
"This is a great day for Alabama and her Democratic Party. Throughout much of last year, countless Democrats in our state worked to create a more open and diverse state party, while recognizing and being true to the crucial and historic role held by African-American voters," Jones said in a statement Thursday.
"The by-laws of the Alabama Democratic Party now reflect the growing diversity in our state — including representation for Hispanic voters, Native American voters, Asian voters, voters with disabilities and voters from the LGBTQ community. And most importantly, the Alabama Democratic Party has dramatically increased leadership opportunities for young voters. Around 70 new caucus members were added to the state party Executive Committee last year—many of them young people from diverse backgrounds throughout the state. I'm proud to continue to work alongside a more unified, diverse and inclusive state party. 
"With the dismissal of this lawsuit, it is time that all who have been involved in this challenge, resolution, and expansion of the Democratic Party come together for a common good. Our state benefits from the ideas and engagement of a competitive two-party system. We have now demonstrated that we have the ability to be inclusive within our own party while working to expand the number and experiences of people who play a role in moving it forward.  
"Chairman Chris England and First Vice Chair Patricia Todd have my complete support and I call on Democrats throughout the state to unite behind them as we move forward in modernizing, re-invigorating, and expanding the Alabama Democratic Party.," Jones said.
Print this piece