Primary runoff elections are Tuesday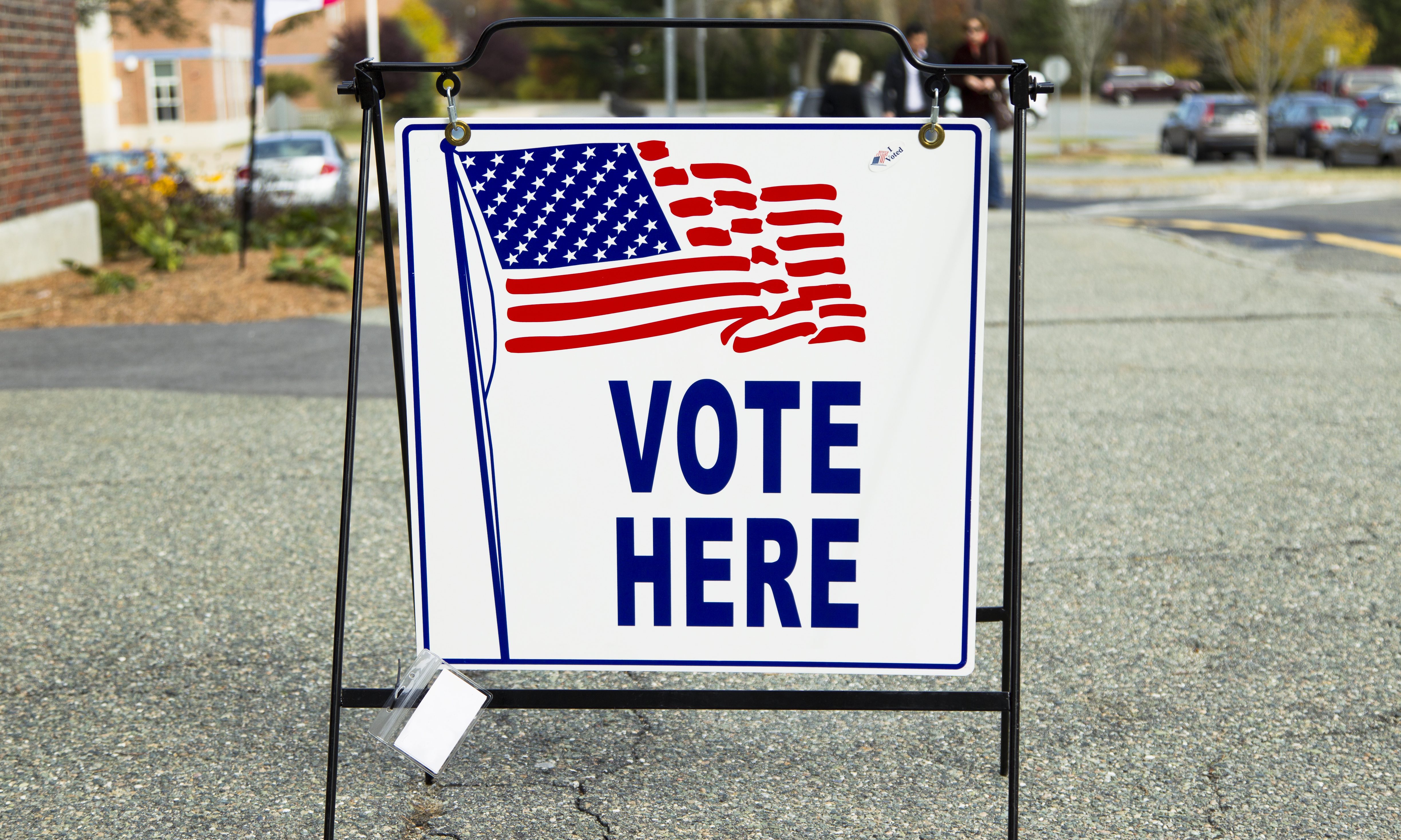 The major party primary runoff elections are being held tomorrow, July 17. There are a number of high profile offices including lieutenant governor, attorney general, supreme court justice place one, and commissioner of agriculture and industries on the ballot in the Republican primary runoff. There are no statewide races on the ballot in the Democratic party primary runoff; but there are a number of state senate and state house races on tomorrow's Democratic primary runoff ballot.
For lieutenant governor there is a Republican primary runoff between Twinkle Andress Cavanaugh and state Representative Will Ainsworth. Cavanaugh is currently the Public Service Commission president and Ainsworth represents Guntersville in the state House. The Cavanaugh campaign is highlighting her experience; while Ainsworth's campaign dismisses her as a "career politician." Cavanaugh has brought up Ainsworth's arrest record; which Ainsworth dismisses as a "college prank" and a boating registration violation.
For attorney general there is a Republican primary runoff between Steve Marshall and Troy King. Marshall was appointed attorney general by then Gov. Robert Bentley. King is a former AG. King has accused Marshall of violating the state's ban on PAC to PAC transfers by taking $700,000 by the Republican Attorney General's Association (RAGA) and of being an Obama Democrat as recently as 2010. Marshall claims that the PAC to PAC transfer ban does not apply to PACs based outside of Alabama. Marshall's wife committed suicide two weeks after the primary.
For the Republican nomination for commissioner of Agriculture and Industries, Gerald Dial is running against Rick Pate. Dial is a state senator from Lineville, who has spent decades in the state legislature and Pate is a businessman, the Mayor of Lowndesboro and a prominent Charolais cattle breeder. Dial has produced court record showing that Pate was accused of domestic violence by his first wife. Pate denies ever beating his former wife.
For the Republican nomination for Supreme Court Justice Place 1 Brad Mendheim is running against Sarah Hicks Stewart. Both are judges. Mendheim was recently appointed to the court by Gov. Kay Ivey.
For Court of Civil Appeals Place 1 there is a Republican primary runoff between Christy Olinger Edwards and Michelle Manley Thomason. Thomason is the presiding judge in Baldwin County and has argued that she is the only family court judge in this race. 75 to 80 percent of the cases heard by the court of civil appeals involve family court decisions that are being appealed.
For Court of Criminal Appeals Place 2 there is a Republican primary runoff between Chris McCool and Rich Anderson. McCool is the district attorney for Fayette, Lamar, and Pickens County. Anderson is an assistant attorney general. The Court of Criminal Appeals hears the appeals of criminal trials.
In the Second Congressional District there is a Republican runoff between former Congressman Bobby Bright and incumbent Congresswoman Martha Roby in the Republican primary. In 2010 Roby defeated Bright in the general election. Bright has now switched to the Republican party and is accusing Roby of not being conservative enough. Roby has been endorsed by President Donald J. Trump (R) and Vice President Mike Pence (R).
For State Board of Education Place 2 there is a Republican primary runoff between Melanie Hill and Tracie West.
For State Senate District 6 there is a Republican primary runoff between incumbent Sen. Larry Stutts (R-Sheffield) and Steve Lolley, a banker from Guin.
There is a Democratic Party runoff in State Senate District 7 between Deidra Willis and Deborah Barros.
In State Senate District 13 there is a Republican primary runoff between Randy Price and Mike Sparks. Price is a Lee county cattle farmer and Sparks is the former head of the Alabama Forensics Science Lab.
In State Senate District 26 there is a Democratic primary runoff between Montgomery city Councilman "Coach" David Burkette and state Representative John Knight. Burkette is the incumbent having won the seat in May in a special election.
In State Senate District 32 there is a Republican primary runoff between Chris Elliott and David Northcutt.
In the Alabama House of Representative there are several primary runoff races.
In House District 17 there is a Republican primary runoff between Tracy Estes and Phil Segraves.
In House District 30 there is a Republican primary runoff between Robert McKay and B. Craig Lipscomb. McKay is the former Mayor of Ashville. Lipscomb is a Gadsden area architect.
In House District 38 there is Republican primary runoff between Debbie Hamby Wood and Todd Rauch.
There is a Democratic primary runoff in House District 55 between Neil Rafferty and Jacqueline Gray Miller.
In House District 77 there is a Democratic primary runoff between Malcolm Calhoun and TaShina Morris.
In House District 78 there is a Democratic primary runoff between longtime incumbent Alvin Holmes and Kirk Hatcher. Holmes has served in the House since 1974.
In House District 81 there is a Republican primary runoff between Terry Martin and Ed Oliver.
In House District 82 there is a Democratic primary runoff between incumbent Pebblin Warren and Johnny Ford.
In House District 83 there is a Democratic primary runoff between Patsy Jones and Jeremy "Mr. EYG" Gray.
In House District 88 there is a Republican runoff between Will Dismukes and Al Booth.
In House District 91 there is a Republican primary runoff between Rhett Marques and Lister H. Reeves, Jr.
In House District 102 there is a Republican primary runoff between Shane Stringer and Willie Gray.
There are also a number of judicial and county runoff elections.
Remember that under Alabama's crossover voting law it is illegal to vote in a different runoff election than the party primary you participated in in June. If you voted in the Republican primary, you may not vote in the Democratic primary runoff. Similarly, if you participated in the Democratic primary you may not vote in the Republican primary runoff. Alabama does not have party registration, so no matter how you normally vote if you did not vote in either party primary you may participate in the primary runoff election of your choice.
You must bring a valid photo ID to the polls to participate in the election. There is no same day voter registration in Alabama so if you are not registered to vote it is too late to get registered for the runoff. You must vote exclusively at your assigned polling place.
Print this piece
Opinion | It's time for Alabama Democrats to learn from Alabama Republicans
Democrats never seem to learn from Republicans. 
All around the country, and all around the state of Alabama, Democrats are still playing by the rules. Still listening to the cries and outrage from the other side. Still entertaining the idea that compromise and diplomacy are important to Republicans on some level. 
Still watching Lucy jerk that football away at the last moment. 
It's time that stopped. 
It is time — actually, well past time — for Democrats to adopt the attitudes of their GOP colleagues, and just do whatever the hell you want to do. 
Whatever goal you set, go achieve it. Whatever policy is important, implement it. Whatever action you believe is right, take it. 
This is how Republicans have governed now for years. It is how they have wrestled control of the U.S. Supreme Court — just don't hold a hearing for a duly appointed candidate — and how they have stolen elections — keep blocking attempts to secure elections. It is how they control half of Congress — thanks, gerrymandering! — despite representing nearly 20 million fewer people and how they have managed to offset a growing minority vote — put up every roadblock short of a poll tax. 
In Alabama, it has how they adopted the AAA act to funnel tax money to private schools — just completely rewrite the bill in the dead of night — and how they passed the most restrictive abortion ban — just ignore promises and public opinion. It is how they have stopped attempts to pass gambling legislation — by straight up lying about the law — and how they have steadily cut into ethics laws — pretend that no one can understand the laws they wrote themselves — and how a House Speaker convicted on 12 felonies still isn't in prison three years later — just don't send him. 
They don't care. 
About rules. About the law. About public perception. About basic decency. 
And it's time for Democrats, especially in Alabama, to adopt the same attitudes. 
Because if Republicans can behave this way to implement racist bills and roll back ethics laws and protect the income of the elites, then Democrats shouldn't think twice about doing it to protect rural hospitals or new mothers' health or workers' rights or decent public schools. 
Now, this will be a big change for Democrats, so let me explain how this would look in practice, using the ongoing saga of Confederate monuments. 
Republicans shoved through an absurd bill last year that protects the state's monuments to those who fought to enslave other human beings, and they're shocked — shocked and outraged — that African Americans in Alabama might find it offensive to honor the men who enslaved their ancestors. 
The bill they passed last year was a dumb bill, right down to the portion which levied a fine on cities if those cities removed or damaged a monument. The bill completely screwed up the fines portion, failing to penalize cities for moving or damaging monuments over 40 years old and failing to place a per-day fine on those cities. Instead, the Alabama Supreme Court said the cities would be subject to one $25,000 fine. 
Birmingham has a monument that it desperately wants to move. It has already boarded up the monument in Linn Park, and the ALSC, in the same ruling, ordered the boards to come down. 
And this is the first opportunity for Mayor Randall Woodfin to approach this with a new attitude. 
Tear it down. 
Write out one of those big "Price is Right" checks for $25,000, hold a press conference and award that money to Steve Marshall like he just won at Plinko. 
At the same time, workers should be taking that monument apart piece by piece and moving it to the Birmingham Civil Rights Institute, where it can be viewed for its historical significance instead of serving to honor traitors and racists. 
No apologies. No shame. Don't even entertain their complaints. 
A similar approach should be taken by the city of Montgomery in regards to its occupational tax, which Republicans are attempting to stop through legislative action. 
Montgomery is going broke, and it can't put enough cops on the streets. Part of that is because every day about 70,000 people flood into the city to go to work, and then they leave each afternoon and spend their money in — and give their tax dollars to — surrounding cities and counties. 
Montgomery has to do something to offset the costs, so an occupational tax has been proposed. But just as quickly as it was, the ALGOP — the kings of handouts to people who don't need them — passed a bill to block it. 
So, some creativity is required.
Instead of an occupational tax, pass a public safety tax. 
If you work within the city limits of Montgomery, but live outside of those city limits, your paycheck will now be taxed an extra 1 percent to offset the cost of the police and fire services that you might use while in the city every day. 
No apologies. No shame. Don't listen to GOP complaints. 
It's a shame that things have to be like this, but they do. Democrats have tried for decades to force rational debate and to promote the value of compromise. Those pleas have fallen on deaf ears, which have been attached to toddler-like brains that have justified atrociously selfish behaviors and awful governance. 
At this point, it has gone on so long and been so successful for Republicans, the only thing that might break through is a taste of their own medicine. 
Give it to them.
Print this piece