Knight, Holmes are defeated in Montgomery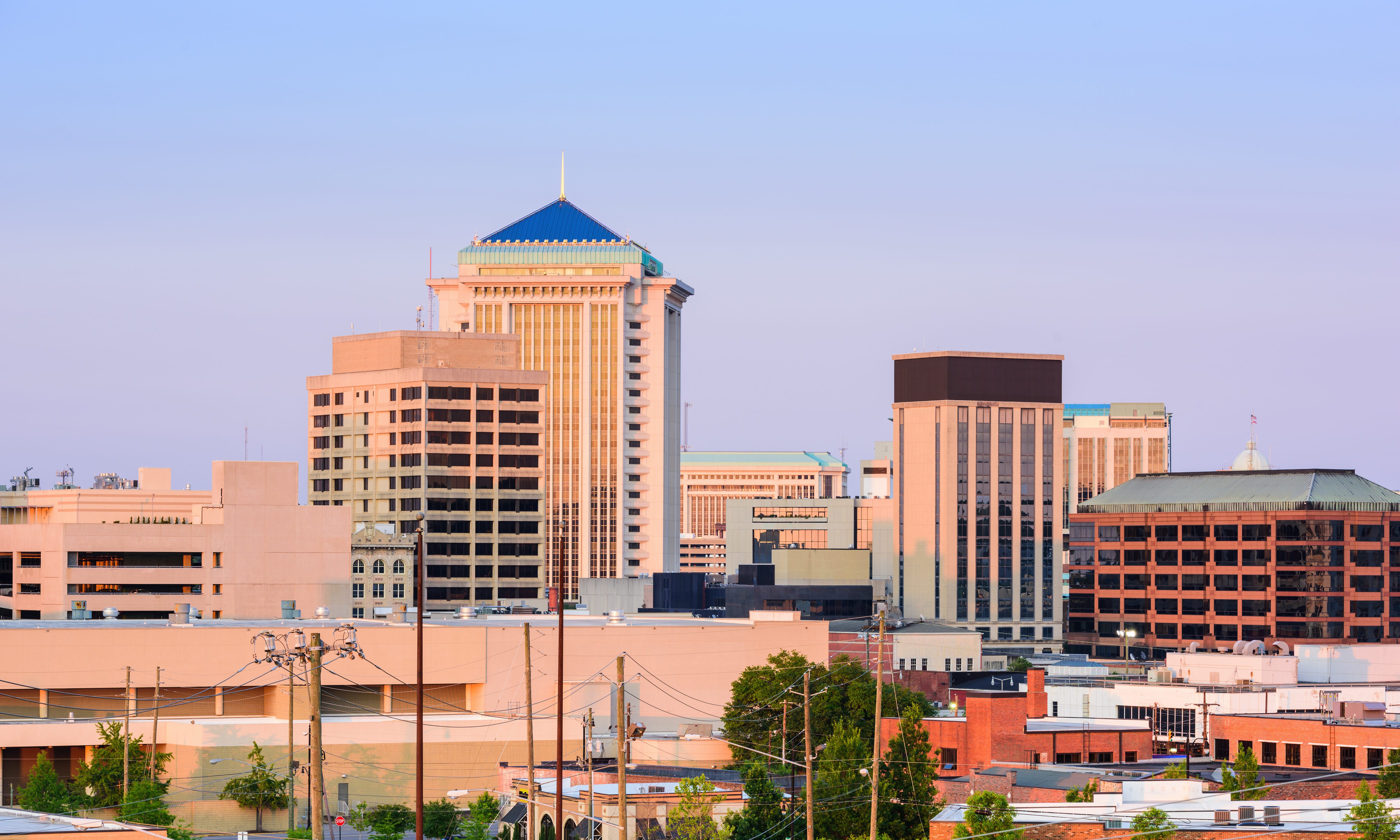 Two Montgomery powerhouses — and two of the most prominent Democrats in the state — fell Tuesday night.
Rep. Alvin Holmes, the longest-serving member of the Legislature having served 45 years, and Rep. John Knight, a powerful lawmaker who has himself served for 26 years, were defeated in primary runoff races by relatively unknown opponents.
Kirk Hatcher, a school teacher and newcomer to state politics, beat Holmes with 59 percent of the vote.
David Burkette, a Montgomery City Councilman who has never held a legislative seat, beat Knight for the third time in less than a year.
"It clearly shows that the people want to move in a different direction," Burkette said during an interview with WSFA after his win. "They want leadership that they can depend on."
Dependability, though, has rarely been an issue for Holmes and Knight in their careers. If anything, Holmes has drawn critics for advocating too strongly for his constituents, particularly in his early days.
Holmes was a lightning rod, and he seemed to take great pleasure in striking back, particularly on the touchy topic of racism. The 78-year-old was famous for his House floor filibusters, and for his debates with Republican colleagues over questionable bills.
He was also known for outrageous statements, which often teetered on the edge of racism themselves, and for his wit. While many dismissed Holmes as eccentric, maybe even crazy, he was anything but. In reality, he was one of the smartest members of the Legislature, and his knowledge of rules and House governing procedures often allowed him to tie his colleagues in knots and send House Speakers scrambling for answers.
While a savvy politician himself, Knight chose a more reserved path, but one that led to great power. For several terms, Knight chaired the House budget committee and was the man primarily responsible for divvying up the annual state pie.
All politicians have their enemies, but with the way he conducted business, Knight seemed to accomplish a rarity in today's political climate — he attracted friends from across the aisle.
Print this piece
Opponents accuse Tuberville of supporting amnesty for undocumented immigrants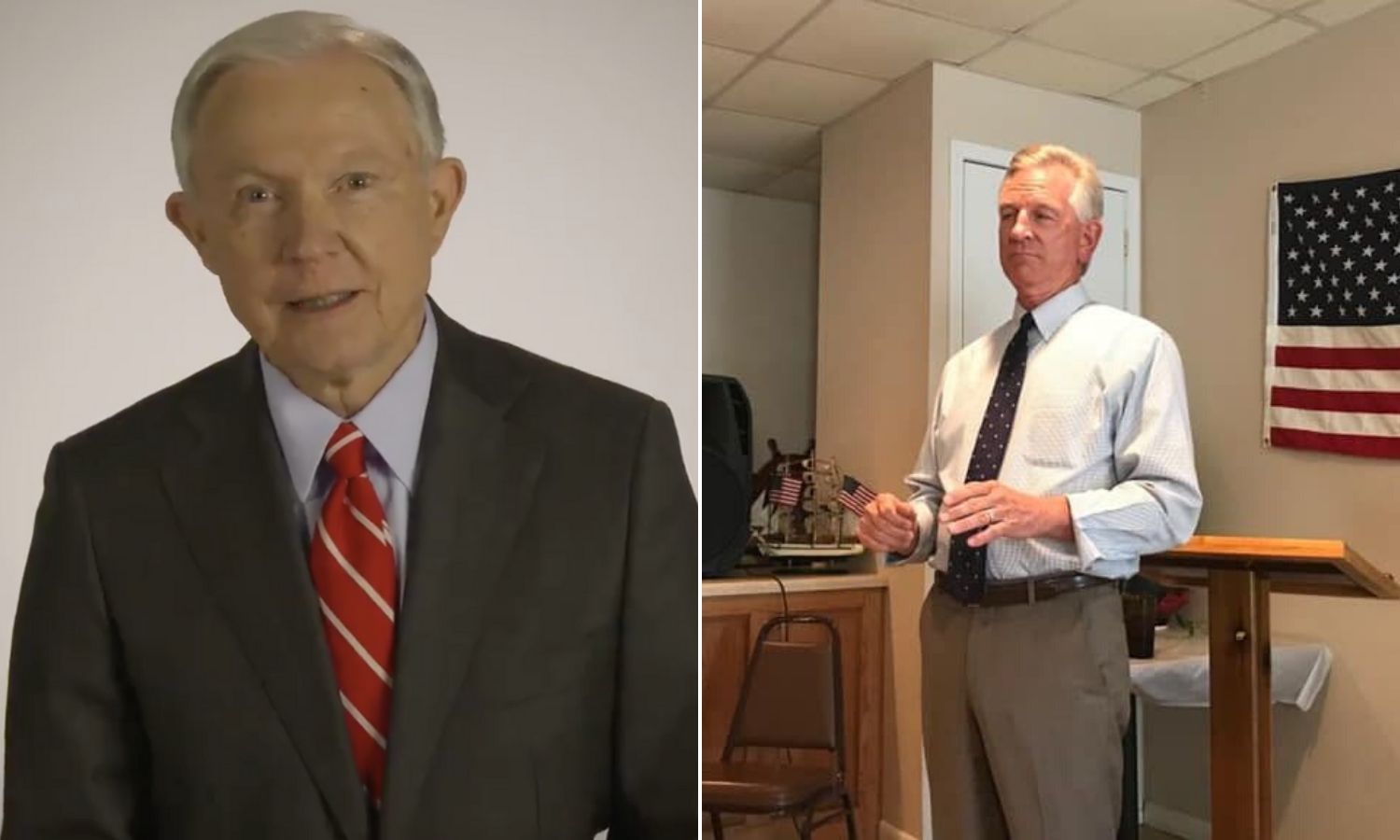 The Senate campaign is heating up as the top three candidates are all going negative. Former Auburn head football coach Tommy Tuberville has attacked Congressman Bradley Byrne (R-Montrose) and former Attorney General and Senator Jeff Sessions of being career politicians. Both Byrne and Tuberville have attacked Sessions for not having adequately served President Donald J. Trump (R) while Attorney General. Byrne has even attacked Tuberville's coaching abilities. The latest attacks on Tuberville accuse him of supporting amnesty for illegal aliens. Sessions even accused Tuberville of being a "tourist."
Wednesday, Sessions announced a new television ad called "Tuberville for Amnesty."
Byrne and Tuberville point to an August speech by Coach Tuberville when he said: "There are people coming across the border that need jobs… and we want them to come over here… Let em' come in and become citizens like we all became citizens."
The Tuberville campaign called the attack "fake news" on Twitter.
Sessions' campaign manager Jon Jones said, "Tuberville is claiming that his own words are 'fake news.' All of them? Tommy Tuberville needs to read the transcript. It is clear that Tuberville supports immigration amnesty, and he is attempting to trick Alabama voters to believe otherwise. In contrast, Jeff Sessions has done more than just say he wants to fix the border – he has already worked alongside President Trump to stop illegal immigration."
The new Sessions ad reads: "Tuberville is trying to trick you, hiding his support for immigration amnesty." Then plays an audio clip of the Tuberville comment from August
Tuesday, Byrne told reporters in Trussville: "I can tell you right now this issue about Tommy Tuberville's position on amnesty is a key issue. And so we're going to keep telling people about his position on that and let him explain why he doesn't think that's amnesty."
"Let em' come in and become citizens like we all became citizens," Tuberville is quoted in the ad.
Tuberville has denied supporting amnesty and says that he supports President Trump's immigration agenda.
The Sessions ad further charges: "And Tuberville's not even from Alabama, he's a tourist here. He lives, pays taxes and even votes in Florida."
On Tuesday, the Tuberville campaign responded with an attack ad of their own.
"The career politicians are desperate to hang on to their paychecks and power, so they have started airing negative ads full of false attacks and baseless distortions," Tuberville said. "Our new commercial allows us to respond with some hard truths about which candidate wants to drain the D.C. swamp and is tough enough to actually help President Trump get the job done."
The Tuberville ad has Byrne with former Secretary Hillary Clinton and Sessions with Congressman Adam Schiff (D-California) who led the impeachment effort against President Trump. The ad even connects Sessions and Byrne with Sen. Mitt Romney (the only Republican in either House of Congress who found that the President did anything wrong.)
State Representative Arnold Mooney, former Chief Justice Roy Moore, Ruth Page Nelson, and businessman Stanley Adair are also running for the Republican nomination for the Senate seat currently held by Doug Jones (D).
The Republican primary is March 3.
Print this piece