Roby thanks Trump, Pence for helping her defeat Bright
Congresswoman Martha Roby (R-Montgomery) won a resounding victory over former Congressman Bobby Bright. The two had faced off before in 2010 when the Republican Montgomery City Council woman Roby unseated the Democratic incumbent in Bright. Roby won the first contest in a hard fought general election. Eight years later, Bright had switched to the Republican Party and Roby was the incumbent U.S.
Representative. Roby won the rematch in a race that was nowhere near as close as polls had anticipated.
A triumphant Roby thanked a crowded room full of supporters at Montgomery's Renaissance Hotel and Conference Center.
"I'm honored and humbled that the people of Alabama's Second District have again placed their trust and confidence in me, and that I will have the opportunity to continue to do this job on their behalf," Congresswoman Roby said. "On behalf of my family and me, thank you to each person who went out to the polls today to support me."
"Over the past several months, Team Roby traveled up and down our district to touch as many voters as we possibly could to remind them why I believe I am best positioned to continue to fight for the conservative values we all hold dear," Roby said. "To all of the people who took the time to talk with me and my team on your doorstep, on your porch, while driving down the road, or enjoying a meal — please know how much the time you spent with us means to our campaign. We didn't take one vote for granted, and I truly valued visiting with so many great people on the campaign trail."
Roby thanked God, her campaign team, the Second Congressional District voters and her family who, "I could not have done this without." Roby also offered her, "Sincere thanks for President Trump and Vice President Pence for their endorsements and support."
Both President Donald J. Trump (R) and Vice President Mike Pence (R) had personally endorsed Roby in her bid for re-election.
"I wake up each and every day trying to be the best representative for you," Roby told her supporters. "and to be in the best position to fight for your conservative values."
"I am proud of the race we ran," Roby said. "We ran a campaign based on fact and record and not on one of character assassination. As your representative I will always try to campaign with civility and grace."
"Over the last year and a half, it's been a great privilege to be a part of the conservative momentum and to work alongside my colleagues in Congress and the Trump Administration to push some very important priorities over the finish line," Roby added. "We are in a unique position to accomplish even more, and I'm eager to continue the fight."
Roby acknowledged that not everyone in this room is in total agreement on policy; but that is a good thing.
Roby was elected in the 2010 Republican wave election that swept Republicans into control of the House of Representatives after four years of Democratic control. Some conservatives in the district have criticized Roby in the past for being too willing to work with Speakers of the House Paul Ryan and John Boehner before that. Some of those conservatives supported a challenger against Roby in 2016, Wetumpka Tea Party founder Becky Gerritson. GOP voters chose Roby; but then became angry with the Congresswoman over some angry comments that Roby had for Donald Trump during the 2016 campaign and her withdrawing her endorsement of Trump.
Conservatives were incensed and Roby faced four primary challengers in the GOP primary. Roby had less than forty percent of the vote in the primary with Bright besting three more conservative challengers.
Between the primary and the primary runoff, the Republican Party however coalesced behind Roby, and are poised to move on to the general election on November 6 with momentum.
At press time, with 82 percent of the vote in Martha Roby had 41,386 votes, 68.2 percent versus Bobby Bright who had just 19,322 votes, 31.8 percent.
Bobby Bright is a former Mayor of Montgomery.
Roby will face Tabitha Isner (D) in the November 6 general election.
Former UA president Judy Bonner endorses Jeff Sessions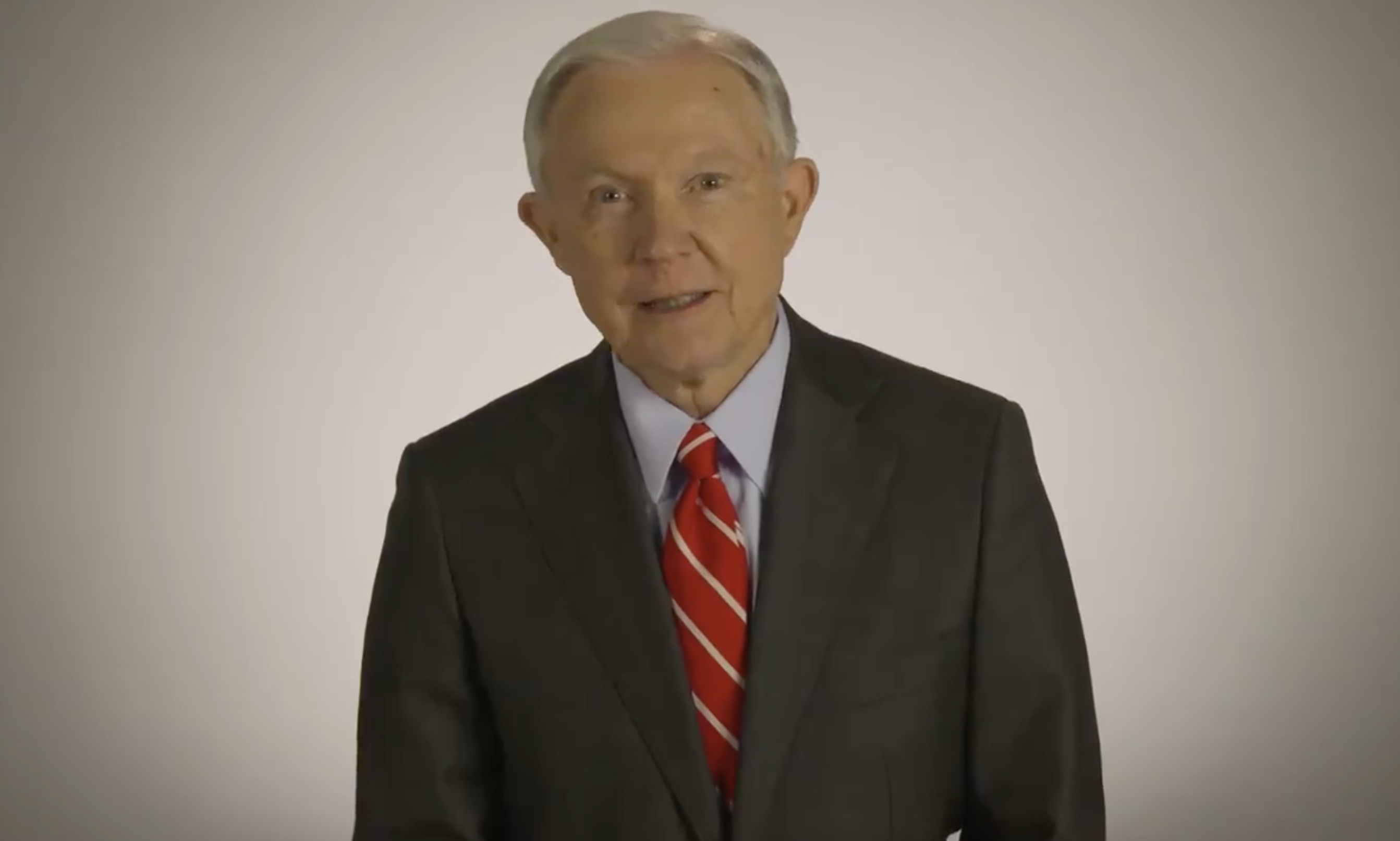 Former University of Alabama President Judy Bonner has penned a letter endorsing Jeff Sessions in the race for U.S. Senate.
"During his 20 years in the Senate, Jeff worked side-by-side with our senior senator, Richard Shelby, always fighting for Alabama values and looking after Alabamians. I'm sure Senator Shelby would agree that no finer person has ever served in the U.S. Senate than Jeff Sessions. Jeff is a man with the highest degree of integrity, character and honesty. Together, they made an impressive team for our state and can do so again," Bonner said. 
"When Hurricanes Ivan and Katrina hit Alabama in 2004 and 2005, Jeff and his wife, Mary, were literally passing water bottles out in Bayou La Batre and helping provide food and shelter to those affected throughout South Alabama. And when the Deepwater Horizon oil spill occurred in 2010, Senator Sessions, Senator Shelby and my brother, Jo, were keeping the pressure on Ken Feinberg and BP to make sure our state was compensated," Bonner said. 
"While in the Senate, Jeff visited every county – all 67 – at least once a year. Like Senator Shelby, he knows Alabama like the back of his hand. And when our people have needed their senator to help them cut through the bureaucracy at the VA, Social Security or one of the many other federal agencies, Senator Sessions and his team were always there for us. He knows how to represent Alabama in Washington – and serve all of us – because he has been a servant leader his entire life," Bonner wrote.
Bonner pointed to Sessions's ability to deliver results for Alabama immediately.
"Another important point to consider is there will come a day when Senator Shelby decides to retire. Do we want our next senior senator to have more than 20-years-experience and seniority or do we want someone who is still learning his way around the Capitol?" Bonner asked. 
Bonner concluded her letter with this note about Jeff Sessions:
"He is Alabama through and through. I hope you will consider giving him your support and trust as well. He has never let Alabama down and he never will."