Sewell, LaHood introduce bipartisan bill to strengthen ambulance services, combat fraud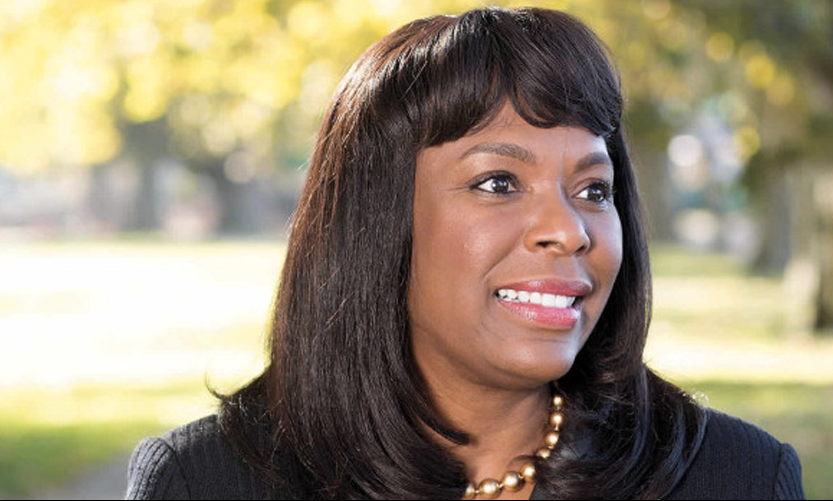 Congresswoman Terri A. Sewell (D-Selma) and Congressman Darin LaHood (R-Illinois) have introduced H.R. 6269, a bipartisan bill to prevent upcoming Medicare cuts to reimbursements for ambulance service providers.
In order to pay for better reimbursement rates, the legislation reduces reimbursements for fraudulent ambulance service providers, specifically targeting providers who primarily provide non-emergency transportation.
Rep. Sewell said that the, "Bill ensures that good actors in the ambulance industry don't have to pay for the crimes of bad actors."
"It is vital that we support emergency services providers in our rural areas, yet upcoming modifications to Medicare payments threaten to unfairly impact 24-7 emergency ambulance services in rural America," Rep. LaHood said. "These changes will disrupt providers' ability to plan and offer comprehensive services around the clock to rural patients, like many of my constituents throughout Central & West Central IL. Our bill would correct this by reforming the program to reflect the reality of the work these providers do in our communities, while continuing to assist all ambulance services to assure they meet the needs of Medicare patients in the 18th District."
"When emergency strikes, our communities depend on a network of reliable ambulance providers, and today's bill supports that network by preventing Medicare cuts to ambulance reimbursement," Rep. Sewell said. "In order to strengthen Medicare, our bill also cracks down on fraud within the ambulance industry, weeding out deceptive providers who take advantage of fragile dialysis patients and drain Medicare of funds with unnecessary ambulance transports. Today's legislation finds a commonsense solution to the challenge of providing all Americans with access to emergency transportation which Members on both sides of the aisle can support."
"I want to thank my colleague Congresswoman Sewell for co-authoring this bipartisan legislation with me, as well as the stakeholders throughout the 18th District, and I look forward to working together to get this vital legislation passed," Rep. LaHood said.
The bill has been referred Committee on Energy and Commerce, and in addition to the Committee on Ways and Means, for a period to be subsequently determined by Speaker of the House Paul Ryan (R-Wisconsin).
The legislation is anticipated to have a bipartisan Senate companion introduced in the coming weeks.
On February 9, 2018, the House passed a government funding bill which included a proposal by Rep. Sewell to increase ambulance reimbursements for providers in rural areas.
Rep. Terri A. Sewell represents the Seventh Congressional District.
Sewell is seeking a fifth term. She has no Republican opponent.
She sits on the House Permanent Select Committee on Intelligence and was recently appointed to the powerful House Ways and Means Committee. Sewell is a Chief Deputy Whip and serves on the Democratic Caucus's Steering and Policy Committee. She is also a member of the Congressional Black Caucus, and serves as Vice Chair of the Congressional Voting Rights Caucus, and Vice Chair of Outreach for the New Democrat Coalition. She is the only Black woman to have ever represented the State of Alabama in the United States Congress.
Print this piece
Sen. Doug Jones calls on Alabama governor to order shelter-in-place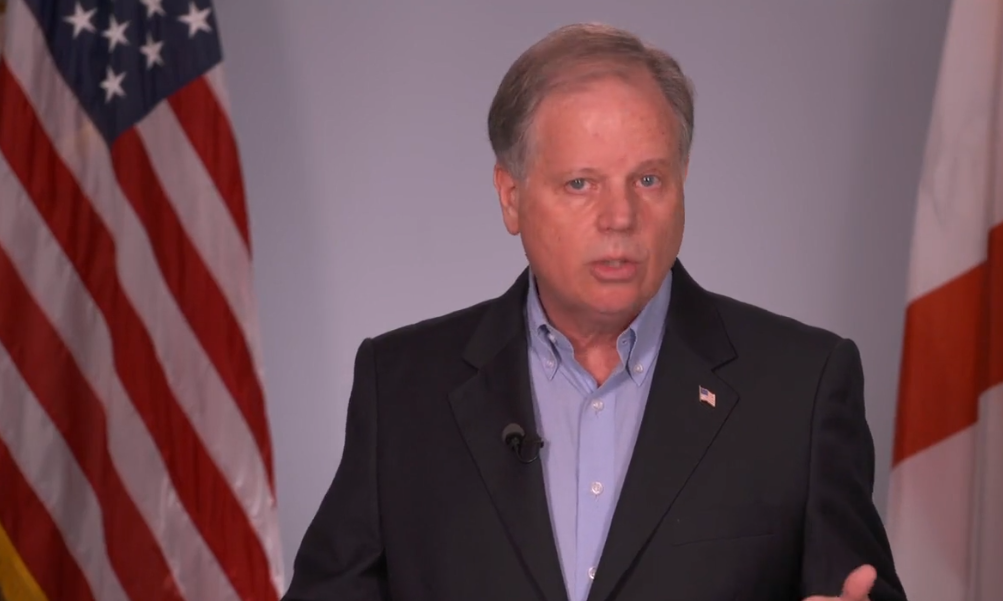 Alabama Sen. Doug Jones during a virtual town hall on Thursday called on Gov. Kay Ivey to implement a statewide shelter-in-place or stay-at-home order.
"I have been promoting stay at home orders for some time," Jones said, adding that he "absolutely" thinks the state should implement such an order.
"The reason I would like to see one is because it sends a strong message to the people of Alabama of how significant it is to use the social distancing, to use whatever means necessary to stop the spread of this virus," he said.
Jones said an order from the governor would have more force than social media messages asking people to stay home.
Public health experts have also called for such measures.
"People's health is about the least political thing there should be," said Dr. Jeanne Marrazzo, the director of the Division of Infectious Diseases and a professor of medicine at The University of Alabama Birmingham, who participated in the town hall. "I don't care what you call it, but the messaging should be consistent. We should all be playing from the same playbook."
Ivey has said she is trying to balance the economy and public health by closing beaches and closing some non-essential businesses. But she has not ordered people to stay home. She has said she doesn't want to put more strain on the economy by adding a more restrictive shelter-in-place order.
"The governor remains committed to exploring all options and has not ruled anything out, but she hopes that we do not need to take this approach," Ivey's spokesperson said Wednesday. "The governor's priority is protecting the health, safety and well-being of all Alabamians, and their well-being also relies on being able to have a job and provide for themselves and their families. Many factors surround a statewide shelter-in-place, and Alabama is not at a place where we are ready to make this call."
Jones said what would be best for the economy is to defeat the virus.
"We help this economy by staying home because we can stop the spread, and we can get rolling again pretty soon," Jones said.
Jones also encouraged the president to continue to invoke the Defense Production Act to direct companies to manufacture more personal protective equipment, testing supplies and ventilators for hospitals fighting the virus. "We need to have more and if it takes an invoking of the Defense Production Act, then so be it."
In the town hall, Jones warned that Alabama is on the verge of a health care crisis. As of Thursday morning, there are nearly 1,200 lab-confirmed cases of the virus in the state and at least 32 deaths.
"Our healthcare response is getting overwhelmed," Jones said.
Jones continued to call on Alabamians to heed the advice of medical professionals who are asking people to stay home except for most essential needs.
"Listen to the medical professions. Do it for yourself and do it for your parents and do it for each other," Jones said.
Print this piece