Opinion | What in the world happened to Robert Bentley?
Being governor is hard.
It's a tough, gruelling job that requires 24-hour attention and results in long, long days for the man or woman who holds the position. Such a job can wear on a person, grinding them down physically and mentally.
And if you doubt the negative effects that such a job can have on the mental stability of a person, consider former Alabama Gov. Robert Bentley.
Because somewhere between his first inauguration in 2011 and his stunning forced resignation in 2016, Bentley lost his mind.
And it's still gone today.
In a recent deposition in a wrongful termination civil suit filed by former Alabama Law Enforcement Agency Secretary Spencer Collier, Bentley provided some of the weirdest, most perplexing answers.
Like, for example, on the topic of his wife of 50 years, Dianne, discovering his relationship with his staffer, Rebekah Mason, Bentley was asked if Dianne found the relationship inappropriate.
"I'm sure that she did," he responded.
"Do you consider the relationship inappropriate?" Bentley was asked by Collier's attorney, Kenny Mendelsohn.
"No," the former governor said flatly.
Um, say what?
That also seemed to be the general reaction in the deposition room to this answer. Because Mendelsohn immediately followed up with questions about Bentley's multiple press conferences in 2016, during which he spoke of his "inappropriate relationship" with Mason.
I know this to be true because I attended all of those press conferences. I heard him say these things, express remorse for his actions, apologize to his family.
As a matter of fact, that he ONLY had an inappropriate relationship — and not a sexual relationship — with Mason was his entire defense at those press conferences.  
By the way, he's held on to that "we didn't have sexual intercourse" claim, too. Doubled and tripled down on it during this deposition, claiming there was a lot of touching and kissing but no sex.
No intercourse. No oral sex.
But really, I'm just not sure how much faith we can put in the former governor's statements about his relationship with Mason. And I say that because of one specific exchange between Bentley and Mendelsohn. One exchange that is so unbelievable, so off-the-wall bonkers that you have to wonder if Bentley has wandered into space cadet territory.
That exchange comes after his astounding assertion that the relationship with Mason — who now works for him, making $5,000 per month at his dermatology practice — wasn't inappropriate.
Mendelsohn asks Bentley why — if the relationship with Mason wasn't inappropriate — did Bentley hold multiple press conferences to apologize.
Bentley says he doesn't know.
No. Not that he doesn't recall why he did it. But he literally doesn't know why he was apologizing.
"At that time, I didn't know what I was apologizing for, because I didn't even know what I was talking about," Bentley insists. "You know, I apologized for inappropriate things that I may have said, but at that time I didn't know what those things were. If I had to do over again, I probably wouldn't have had a press conference that day."
Bentley insists repeatedly that when he apologized during a press conference — a press conference specifically called to refute claims made by Collier, who had held his own press conference a few hours earlier — he had no idea why he was talking. He had never heard the tapes, Bentley says, of him describing how he loves to walk up behind Mason and put his hands on her breasts.
According Bentley, he didn't watch Collier's press conference. No one told him what was said.
He just grabbed a prepared statement and started talking.
Ohhhhh, and if you think that's some insanity, try this on: Bentley claims he wasn't sure it was Mason who was on the other end of those calls Diane Bentley secretly recorded.
"I'm not denying it was her, I'm just saying there's no concrete evidence that it was her," Bentley said. "But most likely it was."
Mendelsohn, obviously flabbergasted by this, asks the obvious: "As we sit here today, I'm asking you, was it her?"
Bentley: "I don't remember doing that. I don't remember the tapes."
Mendelsohn: "Is there anybody else that you would have been talking to about holding their breasts and pulling them up close to you, like what's in the tapes?"
Bentley: "I don't remember the tapes. I don't remember doing what it says on the tapes."
Honestly, I don't even know what to say about that.
But I can say this. When he was the upset winner in 2010 and became governor, Robert Bentley had a lot of people who believed in him, a lot of people who thought he was a good and decent guy who would try to do a good job.
Those same people have no idea what happened to that man.
And judging by this deposition, he's still lost.
Print this piece
Opinion | Alabama close to allowing hot dogs to be rescued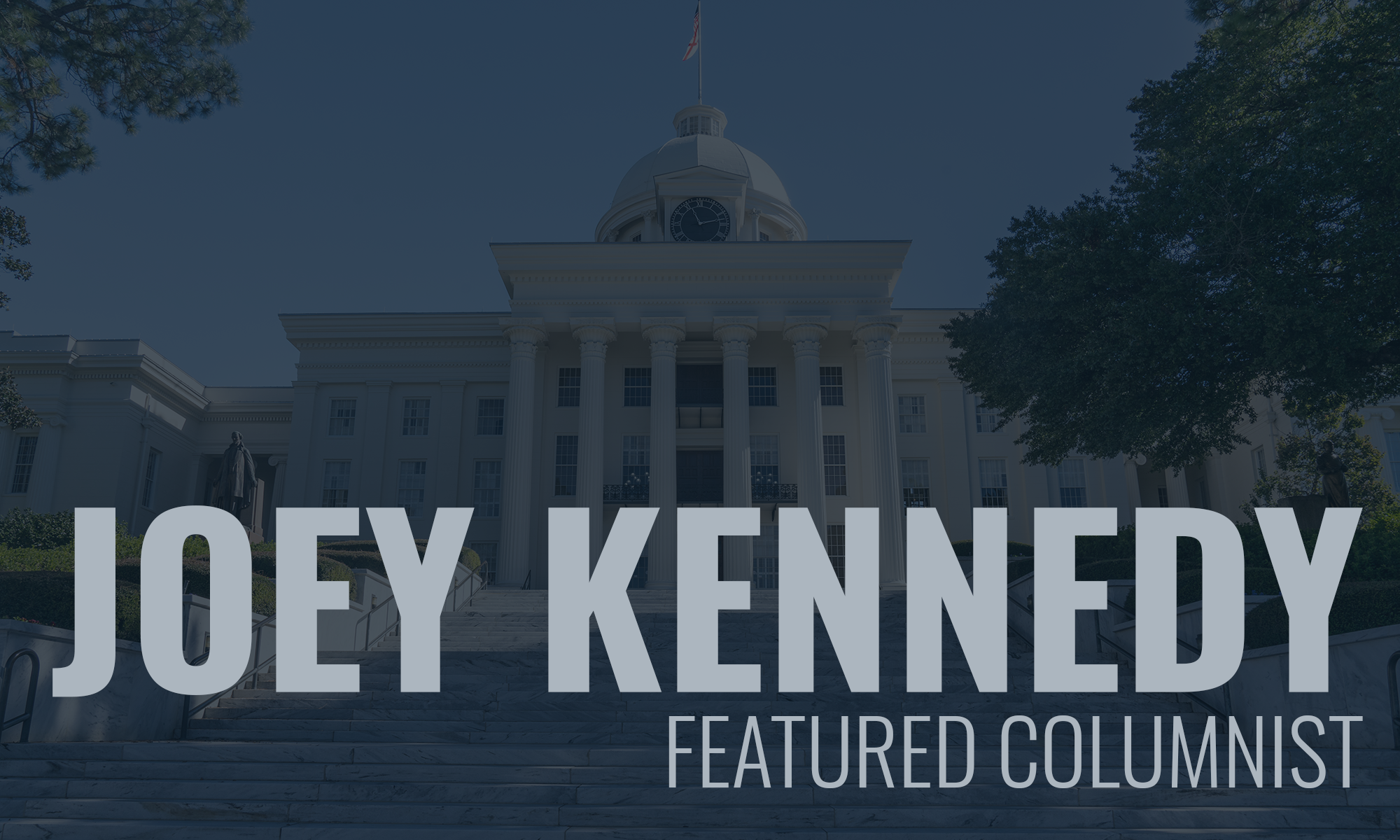 Most readers know that we've had a grumble of pugs for years. We lost four in the grumble last year. All of our dogs are rescues, and most of them have some disability: unable to walk well, blindness, incontinence, a perpetually crooked head.
And most of the pugs are elderly, so we expect to lose a few this year. Our youngest is Nellie Bly, at about 2 years old. We have a group of older pugs that are around 10-11 years old. Several came from puppy mills. One was surrendered to a vet tech when his owners took him to be put down because the owner's granddaughter wanted a different dog (I know!). The veterinarian naturally was not going to euthanize a healthy animal, and about a week later, Peerey came to us.
Pugs are bred to do one thing: Sit with their humans, mostly on their laps or next to them on the bed. All of ours are bed pugs. They snore; we adore.
I say all of this to underscore that Veronica and I know not ever to leave one of our dogs in a locked car, especially during the summer. But every year, we hear stories of the careless owners who leave their dog (or dogs) in the backseat of a vehicle while they run an errand. The errand takes longer than the owner thought, and heat builds in the car. Too often, that kills the pet, just like it does children, and that happens all too often as well.
As of 2019, 31 states had laws that either prohibit leaving an animal confined in a vehicle under dangerous conditions or provide civil immunity (protection from being sued) for a person who rescues a distressed animal from a vehicle.
Alabama – finally – is on the cusp of joining that group.
A bill (SB67) sponsored by Sen. Jimmy Holley, R-Elba, will allow good Samaritans to rescue pets left in a car if they are clearly in danger from either the heat or cold. The bill provides criminal immunity to civilians and grants civil and criminal immunity to law enforcement officers who rescue an animal.
Important, too, is that bill prevents owners from leaving their animals in a vehicle in a manner that creates an unreasonable risk of harm. If they do, they can be charged with second-degree animal abuse.
It doesn't take long for the situation in a vehicle to deteriorate, either. 
Even on a mild day, the heat inside a car can go off the rails. According to reports, if the outside temperature is 70 degrees (f), the interior of a vehicle can heat up to 89 degrees in 10 minutes. After a half-hour, the interior temp can be 104 degrees. Of course, it's much worse on hotter days.
At 80 degrees, a vehicle's inside temperature is at 99 degrees; after a half-hour, the animal is trying to survive in a 114-degree oven. And at 95 degrees, not an unusual June, July, or August temperature in Alabama, the inside temp of a vehicle is about 130 degrees.
Humans can't even survive long at those temperatures.
There are conditions before a good Samaritan can step up, but they're not unusual in states that already have similar laws: Among them:
■
The person has a good faith belief that the confined domestic animal is in imminent danger of suffering physical injury or death unless the domestic animal is removed from the motor vehicle;
■
T
he person determines that the motor vehicle is locked or there is no reasonable manner in which the person can remove the domestic animal from the vehicle;
■
B
efore entering the motor vehicle, the person notifies a peace officer, emergency medical service provider or first responder or an animal control enforcement agency or deputy of the confined domestic animal;
■
T
he person does not use more force than is necessary under the circumstances to enter the motor vehicle and remove the domestic animal from the vehicle.
■
Remains with the animal in a safe location in reasonable proximity to the motor vehicle until law enforcement or other first responders arrive.
■
Maintains control of the animal at all times to prevent harm to the animal or others.
There are other conditions that make less sense, however. The bill as passed 33-0 by the state Senate requires the ambient temperature in the vehicle be 99 degrees or higher before a citizen or first-responder can intervene.
I can tell you that a half-hour in a car at 95 degrees will kill a pug; a Lab or Golden might survive that temperature for awhile, but remember, every minute the car's interior is getting hotter. Pugs are brachycephalic – short nosed – and have trouble breathing outside at 80 or 85 degrees.
Other short-nosed breeds like English Bulldogs, French Bulldogs, and Boston Terriers, have the same issue. It's one reason why they snort and snore, even in the winter.
Generally, we can tell when a dog locked in a car is distressed, and few good Samaritans are going to be carrying a temperature gauge with them.
Still, the House needs to pass this bill as soon as possible. Spring and summer aren't that far off, and, no doubt, there will be animals to rescue.
Joey Kennedy, a Pulitzer Prize winner, writes a column every week for Alabama Political Reporter.
Email: [email protected]
Print this piece