Opinion | British waffling on death penalty will have global repercussions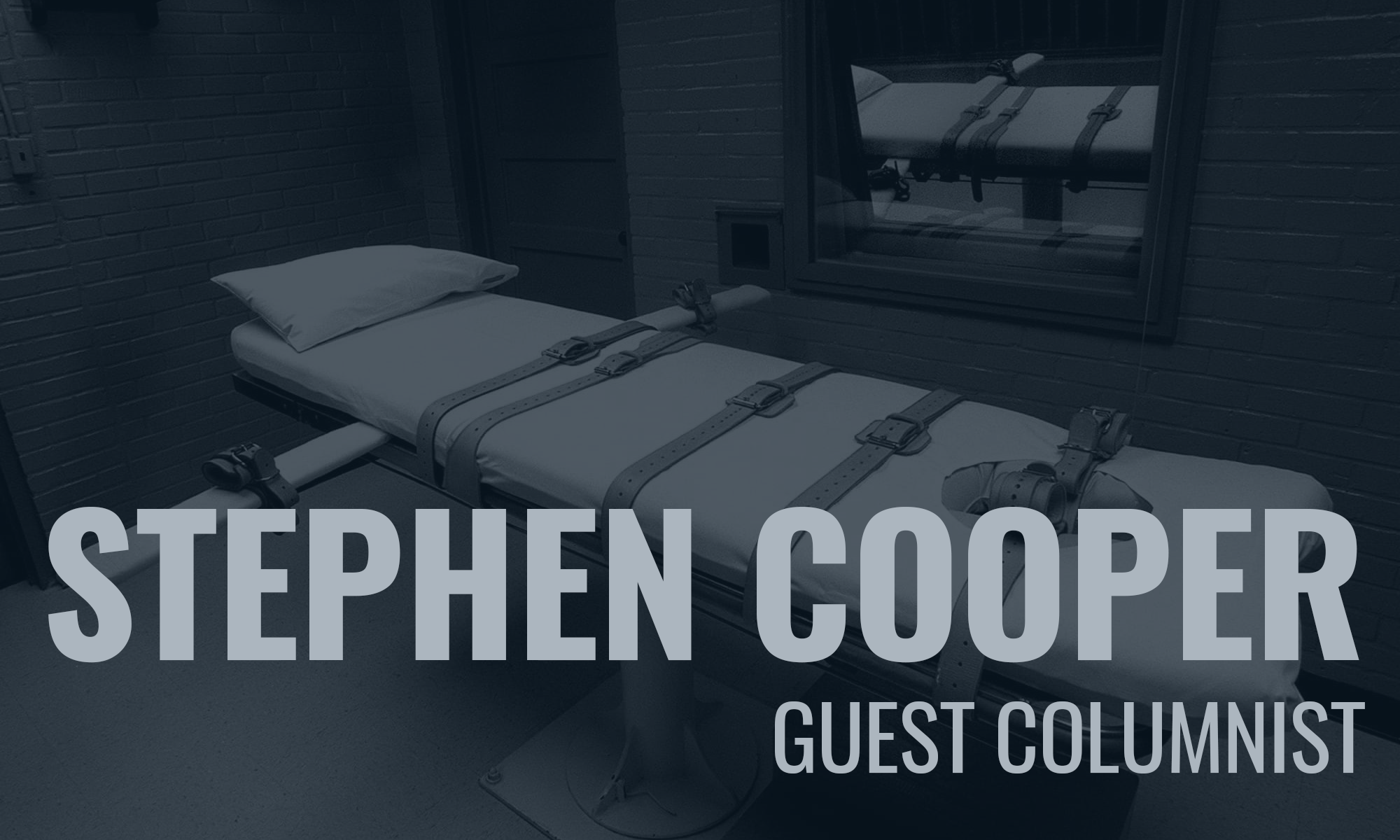 For over half a century, abolitionists have wielded the United Kingdom's conscientious, consistent, civilized opposition to capital punishment – in all cases and all circumstances – as a powerful argument to end the ignominious practice in their own countries and states, too. This may be about to end.
In a fiery column for The Independent with a blistering chyron-style title ("No Sajid Javid, you don't get to make us all complicit in the state-sponsored murder of ISIS fighters"), British barrister and human rights campaigner Martha Spurrier writes: Although "Britain left the death penalty behind in 1965[,] [because it's] cruel, inhuman and degrading – of the executed and the executioner [ – British Interior Minister/"Home Secretary"] Sajid Javid took a step back to the dark ages, abandoning the UK's longstanding policy of denying extradition requests or intelligence sharing where they could be used to facilitate an execution."
Muddying the waters, a Business Insider piece carried the headline "Theresa May refuses to back Javid's decision to allow death penalty for British jihadis," but incongruously allowed, in its first sentence, that actually: "May's spokesperson today repeatedly refused to say whether the prime minister supports a decision to overturn Britain's longstanding opposition to the death penalty, in an extradition deal with the Trump administration."
With this moral quandary in the spotlight, and, all a tangle – its life and death, even potentially torturous implications, fluid – and not fully resolved within the British government, it seems an appropriate time, and I hope a collegial space, as an abolitionist lawyer and writer in America, to echo barrister Spurrier's exhortation that: (1) the British people "cannot ignore what the Americans are likely to do, wash our hands of responsibility and pretend it's not our problem"; and, (2), doing so "undermines the UK's leadership in encouraging others to join us in abolishing this cruel and inhuman practice."
Indeed, my own writing has relied on the British people's principled, staunch opposition to state-sponsored killing as a reason in and of itself to abolish capital punishment. For example, in Alabama, I published a piece called "Can Alabamians afford the specter of 16 or more scheduled executions in a row?"; in it, I observed: "We already know Europeans hate the death penalty by their refusal to ship lethal injection drugs to the US," and, "after Saudi Arabia held mass executions, it was reported on January 15 [2016] by Eve Hartley of the Huffington Post that, 'the brutal Saudi justice system [had] strain[ed] relations between' Saudi Arabia and the United Kingdom."
Further, in my own Huffington Post piece, "When Will the United States Stop Tinkering with the Machinery of Death," I plaintively pointed out: "In the United States, we rightly condemn barbaric executions in other countries," like in North Korea and Saudi Arabia, "where beheading remains a common practice," and, "[w]e have especially condemned ISIS executions, executions that have included burning and burying people alive."
Relevant to my British brothers and sisters today, I brooded: "Can the fact that US executions are not broadcast to the masses from some windswept desert in the Middle East, and occur, instead, in sterile prisons, under the color of law, really make such a difference? Isn't it morally wrong to execute someone by [lethal injection,] reproducing the sensation of being buried alive, [drowning,] and burning them from the inside out? Aren't we, as a nation, and as people, better than that? Shouldn't we as the New York Times Editorial Board wrote, 'join the rest of the civilized world and end the death penalty once and for all?'"
While that was over two years ago, recently I was uber-fortunate to spend a fortnight in England, and, while researching at the Harris Manchester College in Oxford – in the college's venerable, wood-paneled library, its floor to ceiling stacks adorned by ancient treasures, marble busts, and glorious stained-glass windows – I happened upon several astute reflections concerning British evolution on capital punishment; these I located in "The Ethics of Punishment" by Sir Walter Moberly (Faber and Faber Limited 1968). Fortunately, I jotted a few of these down not knowing how handy, and worthy of serious reflection they'd become – especially in Britain right now.
Concluding that state killings have a "demoralizing and brutalizing tendency[,] familiarizing the public with horrors," and "caus[ing] human life to be held cheap," Sir Moberly's tome decries these dastardly acts – all of them – as being a "deliberate infliction of torture [that] to [the British people] [is] unthinkable wickedness, degrading all who have any part in it, whether as agents, spectators or hearers after the event."
On the brink of the very evil Sir Moberly decried, the United Kingdom would do well to consider an additional Moberly rumination pulled from another of his books, "The Crisis in the University" (SCM Press Ltd. 1949); principally concerning the educational philosophy of English universities from the standpoint of a Christian, it includes a passage that precisely illumines the weighty repercussions of this decision the British government is about to make – concerning critical and precedential death penalty policy – purportedly in the best interest of its people.
No mincer of words, Sir Moberly wisely and warily wrote: "The veneer of civilisation has proved to be amazingly thin. Beneath it has been revealed, not only the ape and the tiger, but what is far worse – perverted and satanic man."
About the Author: Stephen Cooper is a former D.C. public defender who worked as an assistant federal public defender in Alabama between 2012 and 2015. He has contributed to numerous magazines and newspapers in the United States and overseas. He writes full-time and lives in Woodland Hills, California. Follow him on Twitter @SteveCooperEsq
Print this piece
Opinion | Jobs to move America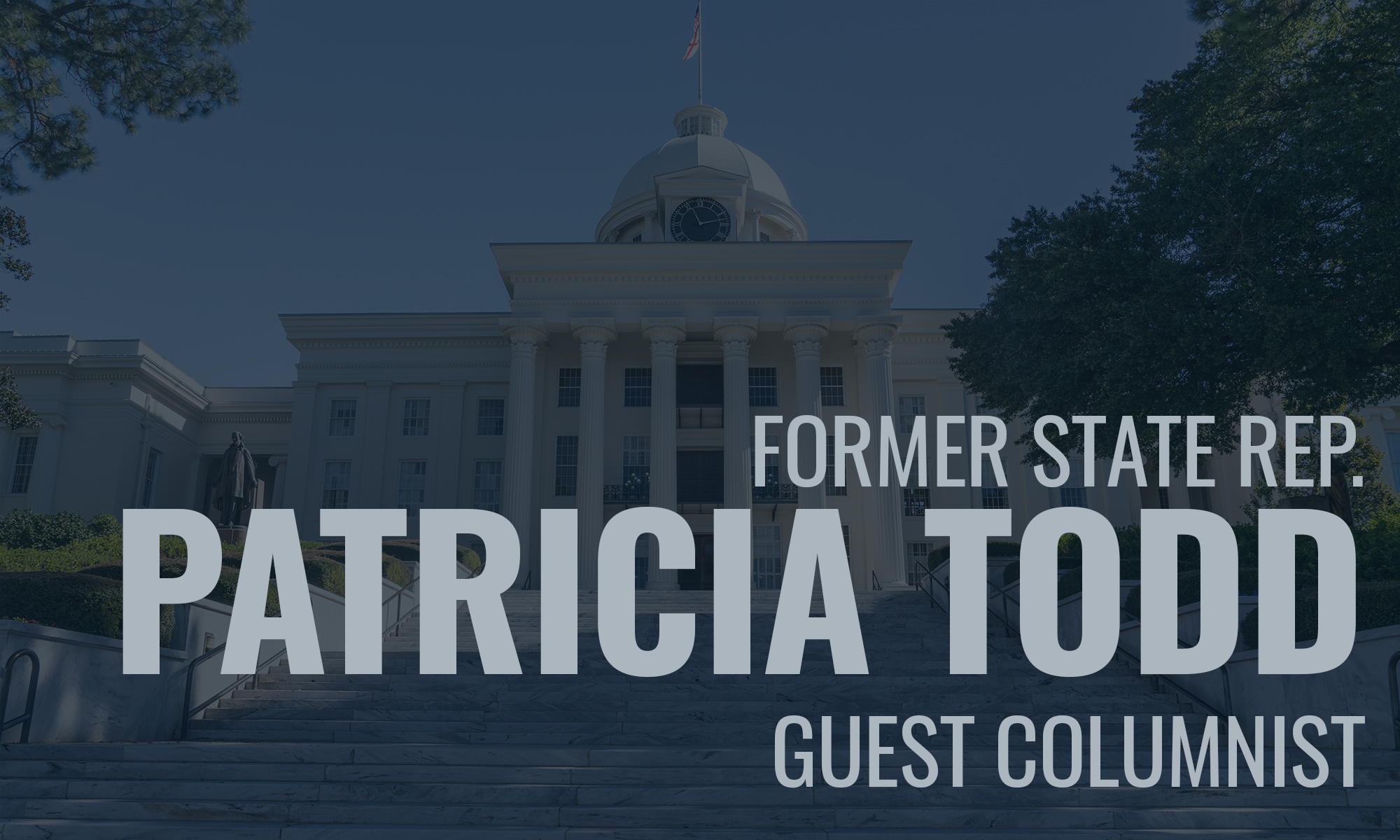 Before COVID-19 swept the country, public officials celebrated Alabama's 2.7 percent unemployment rate: it was a record low for our state, and lower than the national average. But statistics never tell the full story. Were the jobs Alabamians working good ones? With paid sick, family, and medical leave to protect workers from COVID-19? Were people working more than one job to make ends meet?
As we reckon with a pandemic and pending economic recession of a magnitude difficult to comprehend, Alabama needs to start looking beyond unemployment rates to ask some soul-searching questions. As industry after industry demands huge public bailouts, the South's history of offering big corporate giveaways represents a glaring example of why public subsidies should only be on the table if public officials put people and workers first.
Corporate subsidies, in the form of economic tax incentives, have become a popular tool that cities and states use to lure companies to a specific location. The fight over where Amazon would set up its second headquarters — cities raced to provide the most attractive incentive packages, offering billions of our public dollars to sweeten the deal — put a spotlight on the problems with these subsidies. Even after national outrage over the bidding war for Amazon, economic development specialists and elected officials continued to tell us that these subsidies were critical to creating jobs and growing the economy. Cities and states like Alabama still compete aggressively to bring corporations to our backyards, using our public dollars as bait. Promises of subsidies include abatement of income and property taxes, infrastructure development, workforce training, and sometimes cash. But the problem that COVID-19 has brought into sharp relief is that promises made are not always promises delivered. What's worse, many of these promises weren't good enough to begin with.
In Alabama, we celebrate the ribbon cutting of a new manufacturer breaking ground on a new plant and announcing new jobs that will be created. Yet, rarely are we told how much the state or municipality paid to the corporation to bring those jobs to the area or given details about the return on investment. Now that COVID-19 is shutting down production at manufacturing plants across our state, leaving many workers high and dry, it's time to ask how our public dollars can be most effectively invested in private companies to ensure the outcomes we need.
Corporate subsidies have cost Alabama over $3.5 billion dollars over the past decade. The public has no information on how money was spent — or what we got for it. These subsidies do not require corporations to commit to providing a living wage; any paid sick, family, or medical leave; or hiring goals for marginalized communities. Most taxpayers don't even know where to look for the information. This story holds true across the South.
Alabamians, like many of our Southern neighbors, cannot afford any loss of revenue. According to Alabama Possible, our state's poverty rate is 18.9 percent, making us the 6th poorest state in the country. Our education system, mental health services, and public infrastructure are in dire need of funding. The National Center for Education Statistics ranks Alabama last in math, reading, and science. We also rank at the bottom in teacher pay, infrastructure, and access to health care. As a result, we lack the services and infrastructure needed to support working families through a crisis like COVID-19.
Why? For decades, our state has siphoned money from these critical public services and social infrastructure to provide corporations with handsome tax incentives in exchange for little more than a handshake deal. Our state is lining the pockets of corporate CEOs, not workers and communities.
COVID-19 makes it clear that Southerners deserve a better deal.
Which is why Jobs to Move America is building a research-action program, headquartered in Birmingham, to win sunshine and accountability policies in the South. We believe that together, we can turn the tide on endless and unaccountable corporate giveaways. We can demand limits on incentives and institute requirements that companies receiving our precious public dollars provide a living wage, benefits, a safe work environment free of racism and gender discrimination, and hiring preferences for marginalized and underrepresented communities. We can also demand a public accountability report about every company that receives subsidies so that Southerners can scrutinize whether their public dollars are actually doing public good.
To get there, we need to understand and document all the public dollars that our state has given away. We'll write reports about that spending, we'll dig into the consequences of corporate giveaways on our communities and workers. We'll work in coalition with community-based organizations and social justice groups, like Alabama Arise, to educate public officials and community leaders about the impact of these subsidies. And eventually, we'll win legislation that ensures our public dollars create the kind of return on investment that we believe in: good jobs and healthy communities.
Do Mercedes, Amazon and Walmart really need generous tax subsidies to operate business as usual? The clear answer is no. It is time to get our priorities in order and take care of our own people — instead of corporate shareholders.
Patricia Todd is the Southern Director at Jobs to Move America. Patricia has socially and professionally advocated for public policies relevant to social justice, education, HIV/AIDS, and a wide range of issues affect the entire Birmingham community for over twenty years. Patricia was elected to the Alabama Legislature as the State Representative for House District 54 in November of 2006 as the first openly gay elected official in Alabama's history. She retired from the legislature in 2018.
Print this piece