Republican State Rep. Randy Davis indicted in wide-ranging federal public corruption probe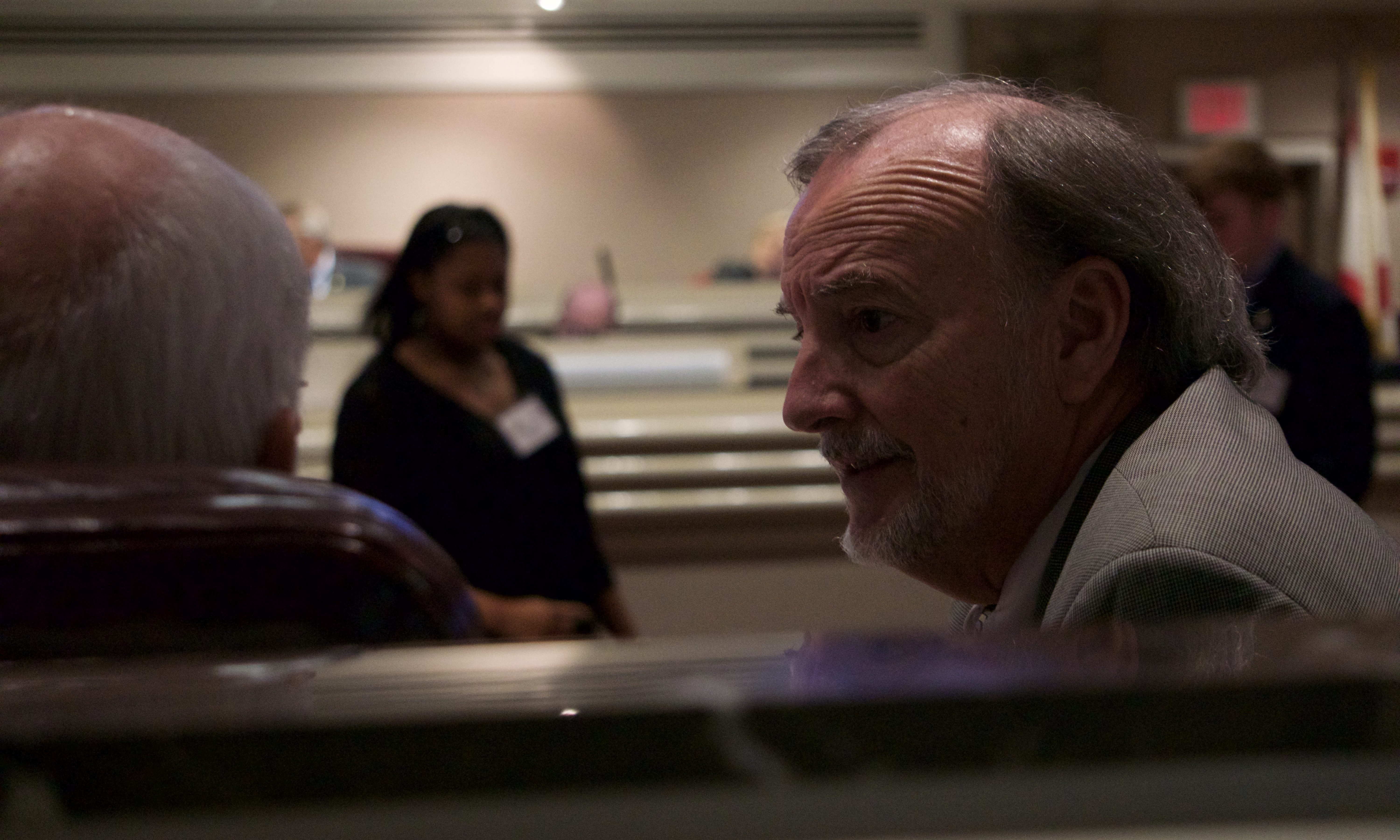 A federal grand jury indicted another Alabama Republican lawmaker this week as part of an ongoing public corruption probe that has already seen the indictment of Rep. Jack Williams, R-Vestavia Hills.
Rep. Randy Davis, R-Daphne, who is 66, was arrested and indicted Wednesday on charges of conspiracy and bribery. Prosecutors with the U.S. Attorney's Office for the Middle District of Alabama say Davis worked with former House Majority Leader Micky Hammon, R-Decatur, an investor in the diabetes clinics, which were operated by Trina Health.
Hammon pleaded guilty to a mail fraud charge last year.
Federal prosecutors charged Davis in the new superseding indictment along with co-defendants G. Ford Gilbert, 70, from Carmichael, California, and Martin J. "Marty" Connors, 61, from Alabaster. The prosecutors say Davis participated in an improbable attempt to pressure Alabama's largest health insurer, Blue Cross Blue Shield, to cover insulin therapies offered at Trina's health clinics while he had a financial interest in those clinics and stood to gain from seeing their treatments covered.
The clinics offered an intravenous insulin treatment, OIVIT, for those with diabetes. The Centers for Disease Medicare and Medicaid Services issued a decision in 2009 stopping coverage of the treatment.
Davis, who was elected in 2002 and is not seeking re-election, is accused of lobbying BCBS on behalf of Trina and working with Hammon to recruit new investors for Trina Health in return for finders' fees. In 2016, Davis and Hammon worked to push a bill through the Legislature that would force coverage of the treatment, prosecutors said, and he met with then-Gov. Robert Bentley.
Prosecutors said Gilbert — the CEO of Trina health, the California based company that operates the treatment clinics all over the U.S. and in some foreign countries — then made payments to and gave things of value to Hammon in exchange for his efforts behind the scenes to push the bill.
In 2014 and 2015, Trina opened three clinics in Alabama. Shortly thereafter, BCBS told Trina it would no longer cover the treatments in question. That's when, according to prosecutors and previous indictments, Gilbert decided to hatch a plan to push the insurer — which is also a powerful political force in the state — to change its position on the treatment coverage.
It's unlikely Hammon, Davis or any legislator could force BCBS to change such a decision, given their political prowess in the state.
Prosecutors say Gilbert also hired Connors as a lobbyist on behalf of the bill, and Connors knew of Gilbert's payments to Hammon.
Davis took several steps to advance the bill that would have forced coverage of the treatment. Trina would have stood to gain financially if the state's largest insurer covered their treatment. Prosecutors wrote in the indictment that Davis helped recruit a sponsor for the bill, arrange a public hearing to be video recorded and spoke in favor of the bill at a public hearing.
The grand jury's indictment charges Davis, Gilbert, and Connors with conspiracy to commit bribery related to federal program and alleges Gilbert committed various acts of bribery related to federal programs. Gilbert and Davis were also charged with interstate travel and communications in aid of racketeering. The last count in the new indictment alleges Connors made a false statement to a federal agent.
In total, Davis faces three federal charges. He appeared at Montgomery's federal courthouse Wednesday.
If convicted, each defendant faces a maximum sentence of 10 years in prison, significant monetary penalties, asset forfeiture and restitution, the Department of Justice said.
The United States Postal Inspection Service investigated the case with the assistance of the Federal Bureau of Investigation.
When Davis announced he wouldn't seek re-election for his seat in the Alabama House, he announced a bid for Baldwin County probate judge. He later dropped that bid.
Hammon stepped down in 2017 as House majority leader before pleading guilty to devising a scheme to commit mail fraud related to his campaign account in September 2017. That was the first charge and conviction in this case, which has grown to include several Republican lawmakers.
Hammon was automatically removed from office when he pleaded guilty to the felony. Prosecutors said Hammon used campaign money to pay his own personal expenses, writing checks from his campaign committee account and depositing them into his personal account.
State Rep. Micky Hammon, former majority leader, pleads guilty to campaign finance violations
Hammon was sentenced to three months in prison and was released late last month.
Gilbert and Williams were first indicted in April as part of the same Trina scheme. Prosecutors said Williams held a public hearing on the bill requiring BCBS to cover the treatment despite knowing that Hammon had financial stake in Trina.
Williams has said he's innocent.
The indictment names an individual "C.B." who knew Gilbert and Hammon. He approached Hammon in 2014, making him a proposal that if he could recruit new investors, he would get him an ownership stake in the company. Later, Hammon would bring Davis on board with a similar promise, prosecutors said.
Prosecutors cited an email from Davis to Hammon, which said he hoped they "could make millions" on the deal. Trina had promised the clinics would be profitable.
Hammon attempted to evade required disclosure of his stake in the company by lowering it from 5 percent to 4 percent, which would have fallen under the disclosure thresholds of Alabama law.
Prosecutors say Davis also tried to persuade another state representative, listed only as "State Representative C" in the indictment, to help them change BCBS's position on the diabetes treatment.
"Aware of Representative Hammon's previous involvement with BCBS-AL and Davis' close relationship with Hammon, State Representative C asked whether Davis was acting for the purpose of benefitting Hammon," the indictment reads. "Davis replied that he was motivated only by a desire to help the diabetic patients who resided in his legislative district."
The bill never became law.
Hammon, Williams and Davis aren't the only lawmakers facing legal trouble with federal prosecutors. Another Republican lawmaker, State Rep. Ed Henry, R-Hartselle, was indicted and arrested last month in connection with a pill farm operation in Montgomery.
State Rep. Ed Henry arrested and charged in health care fraud case
Henry was indicted on over a dozen charges that included health care fraud, conspiracy to commit health care fraud and unlawful kickbacks. Henry owned an operated a healthcare company, MyPractice24, which was paying various kickbacks to Montgomery physician Dr. Gilberto Sanchez in return for Sanchez's practice referring Medicare beneficiaries to MyPractice24 for chronic care management.
Among the kickbacks were direct payments to a staff member at Sanchez's practice, free chronic care management services, free billing services and free clinic services. Henry, who maintains his innocence, was the 14th person indicted in the pill mill scandal.
Democratic State Rep. Oliver Robinson, D-Birmingham, pleaded guilty to bribery charges last year.
Print this piece
Gov. Ivey names members of study group on gaming, lottery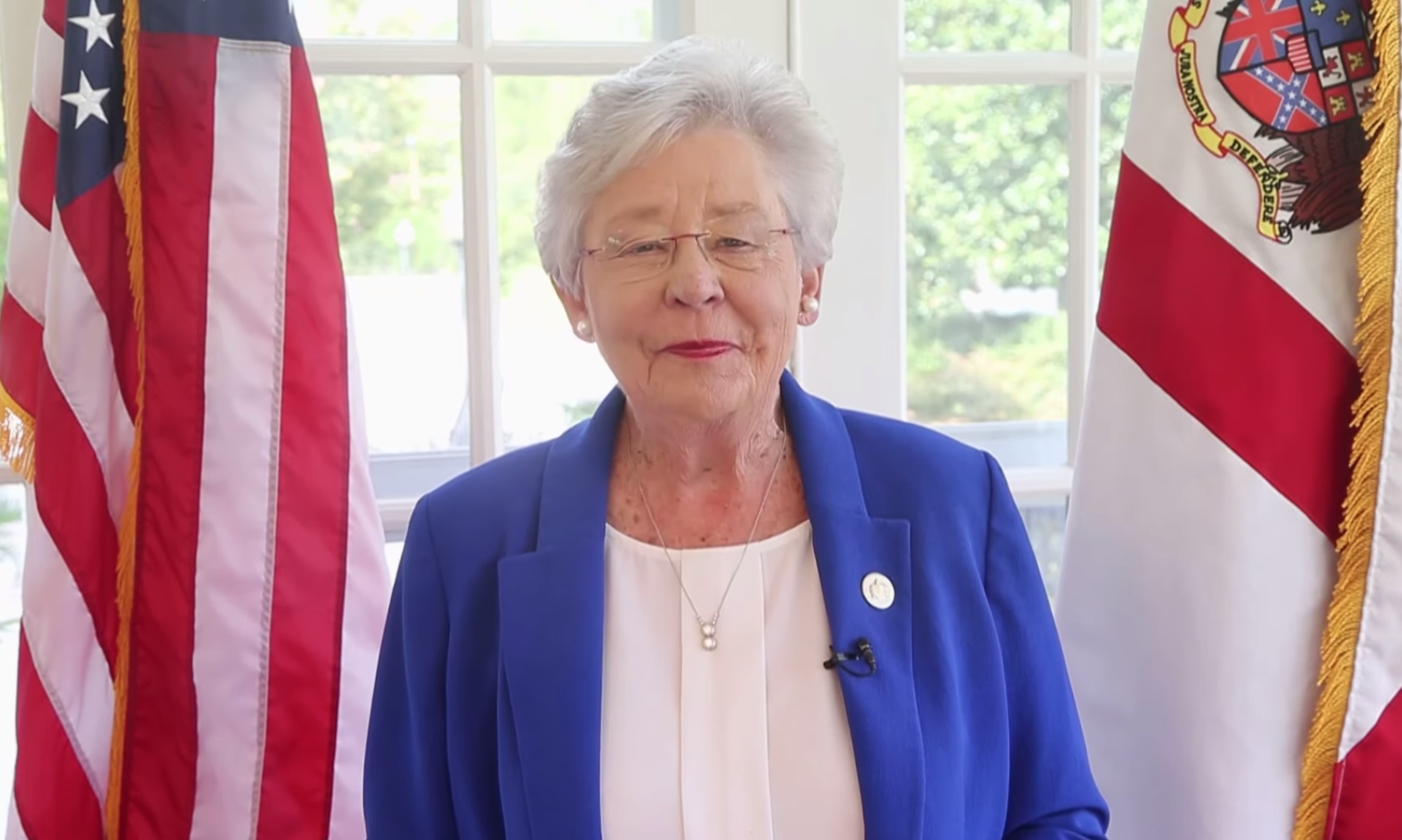 Gov. Kay Ivey on Friday announced the members of a panel she's ordered to study how much revenue the state could bring in from an expansion of gaming and a state lottery.  
Ivey said in her State of the State address that before she'll consider the Poarch Band of Creek Indian's proposal to expand gaming she wants to know how much the state stands to make in tax revenue from the deal. She's also asked that lawmakers estimate how much a state lottery would generate. 
"I am committed to, once and for all, getting the facts so that the people of Alabama can make an informed decision on what has been a hotly debated topic for many years," Ivey said in a statement Friday. "Without a doubt, there will be ramifications if we eventually expand gaming options in our state just as there are costs associated with doing nothing.
 "Every so often, this issue resurfaces through a new form of legislation. By my estimation, we've had more than 180 bills regarding a lottery or expanded gaming since the late 1990s.
 "I'm extremely grateful that some of our most distinguished citizens – from a diverse background including all regions of our state – have agreed to help gather this information. The specific data they gather will hopefully lead us all to making a better, more informed decision.
 "Ultimately, I believe the final say belongs to the people of Alabama. As their governor, I want them to be fully informed of all the facts so that, together, we can make the best decision possible."
According to Ivey's executive order the study group is to submit a final report no later than December 31. 
The membership of the Study Group on Gambling Policy includes:
Todd Strange

(

Chair)

of Montgomery is the former mayor of Montgomery. Prior to his tenure as mayor, he served as chairman of the Montgomery County Commission, former president, CEO and co-owner of Blount Strange Automotive group, and former director of the Alabama Development Office (the Alabama Department of Commerce).
A.R. "Rey" Almodóvar

of Huntsville is the co-founder and Chief Executive officer of

INTUITIVE®. Mr. Almodóvar is a licensed professional engineer (P.E.) and holds a B.S. in Industrial Engineering

from the

University of Puerto Rico, M.S. in Engineering

from the

University of Arkansas, and M.S. in Business Administration

from

Texas A&M University. He is a graduate of Leadership Alabama Class XXVI.
Dr. Deborah Barnhart

of Huntsville is the Chief Executive Officer (CEO) Emerita of the U.S. Space & Rocket Center in Huntsville. Previously serving as the Center's CEO and Executive Director, her career spans four decades of service in commercial industry, government, aerospace and defense. A retired Navy Captain, she was one of the first ten women assigned to duty aboard ships and commanded five units in her 26-year career. She has received an undergraduate degree from University of Alabama at Huntsville and Master of Business Administration from the Massachusetts Institute of Technology-Sloan School of Management and the University of Maryland College Park as well as a Ph.D. from Vanderbilt University.
Walter Bell

of Mobile is the past Chairman of Swiss Re, one of the world's largest reinsurers. Prior to his time in the private sector, he served as the Alabama Commissioner of Insurance. He launched the Mobile County Urban League in 1978 and is a member of the Alabama Academy of Honor for his achievement in civil rights, civic leadership and business.
Dr. Regina Benjamin

of Mobile

is a physician who served as the 18

th

Surgeon General of the United States. Prior to her service to our country, she was the former president of the Alabama Medical Association and provided health care to a medically underserved community by founding the Bayou La Batre Rural Health Clinic. She received a B.S. from Xavier University of Louisiana and a M.D. from the University of Alabama.  
Young Boozer

of Montgomery currently serves as the Assistant Superintendent of Banking at the Alabama State Banking Department.  He is the former Treasurer for the state of Alabama and has extensive experience with numerous banking institutions such as Citibank, Crocker National Bank, and Colonial Bank. Boozer received his B.S. in Economics from Stanford University and a M.S. in Finance from the Wharton School at the University of Pennsylvania.
Sam Cochran

of Mobile has been the Sheriff of Mobile County since 2006. He began his law enforcement career with the Mobile Police Department where he spent 31 years working his way through the ranks – serving his last 10 years as Chief of Police.

Sheriff Cochran serves the community on numerous agency boards, including the Penelope House, Drug Education Council, Boy Scouts of America, and the Child Advocacy Center.
Elizabeth "Liz" Huntley

of Birmingham

is a litigation attorney at Lightfoot, Franklin & White LLC. After rising from an unimaginable childhood, she has become a nationally recognized child advocate and serves on numerous boards including the Alabama School Readiness Alliance, the Children's Village Board of Directors, and the Auburn University Board of Trustees.

 
Carl Jamison

of Tuscaloosa is a third-generation Shareholder in JamisonMoneyFarmerPC, one of the largest and oldest public accounting firms in the state of Alabama. He primarily works in the areas of tax planning and audit services to clients in the manufacturing, medical, retail, construction, and professional services industries. He received a Bachelor of Science in Accounting from the University of Alabama and is a Certified Public Accountant.
Justice James "Jim" Main

of Montgomery is a former Justice on the Supreme Court of Alabama as well as previously served as a Judge on the Alabama Court of Criminal Appeals. Along with his 30+ year in private legal practice, he served as Finance Director and policy advisor to Governor Bob Riley as well as Legal Advisor to Governor Fob James.
Phillip "Phil" Rawls

of Pike Road currently serves as a Lecturer of Journalism for Auburn University. His spent over 35 years working for The Associated Press. His respected career in journalism spanned every Alabama governor from George Wallace to Robert Bentley where he extensively covered government and politics.



Bishop B. Mike Watson

of Birmingham

is the Bishop in residence at Canterbury United Methodist Church in Birmingham and is currently serving as the Ecumenical Officer of the Council of Bishops. He has served as a minister in Dothan and Mobile. In addition to his work in the ministry, he is a past president of the Mobile County School Board, which is the largest school system in Alabama. He

has a Bachelor of Science degree in finance and real estate from The University of Alabama, a Master of Divinity degree from Emory University's Candler School of Theology, and a Doctor of Ministry degree from Vanderbilt University.

 
Speaker of the House Mac McCutcheon's office told APR this week that McCutcheon will be working with Ivey in her efforts, but other legislators have signaled a desire to continue to work on lottery and gaming legislation despite Ivey's call to slow down. 
APR reported that a day after Ivey's speech Senate President Pro Tem Del Marsh met with representatives of the Poarch Creek Band of Indians and two of the state's dog tracks and discussed a proposed lottery and gaming bill.
The Poarch Creeks continue to push a plan they say would generate $1 billion for the state in the first year, and $350 million every year if the state were to codify under the law its gaming monopoly and allow for an expansion of its casinos to include Birmingham and another location in North Alabama.
Print this piece