Rogers says research firm will recommend creation of Space Force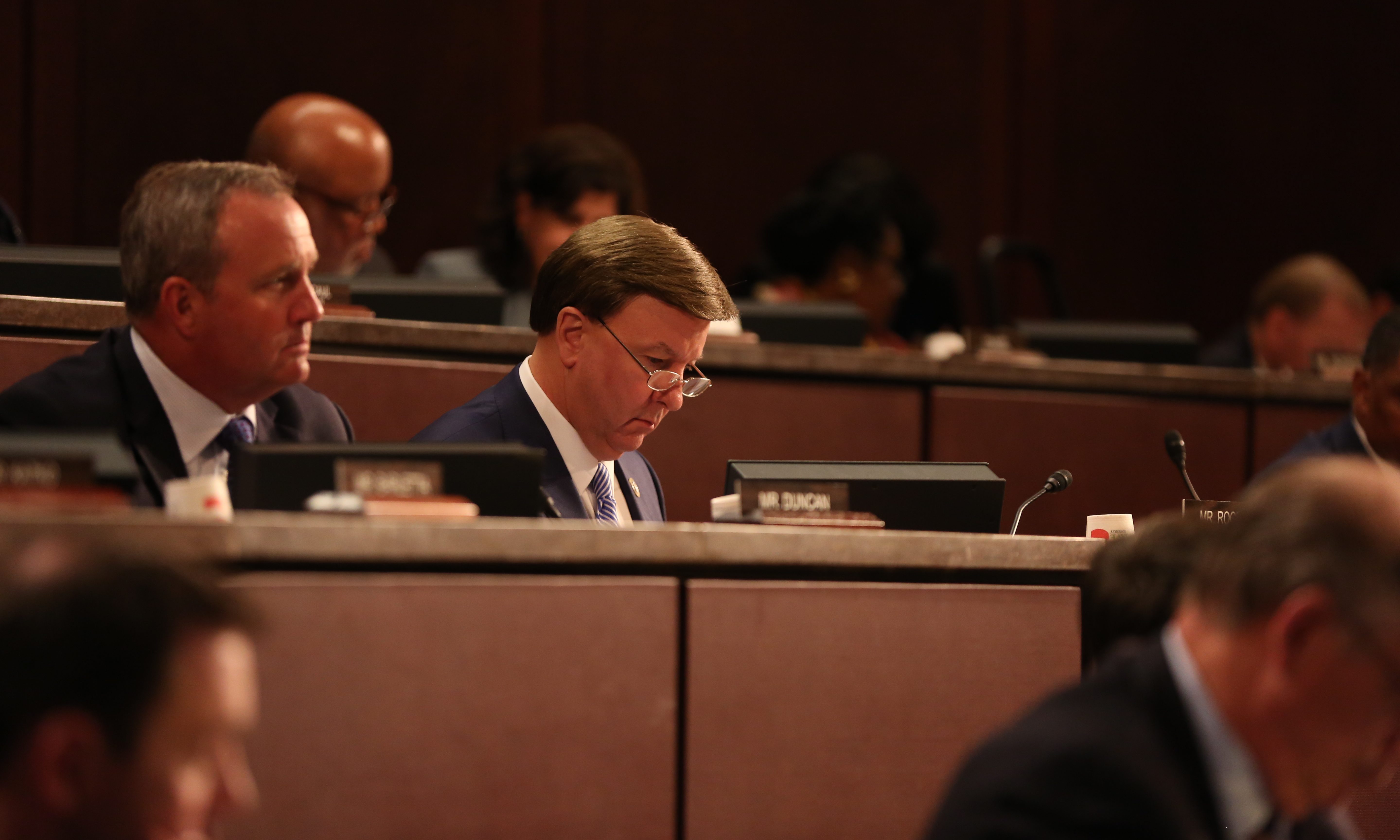 Congressman Mike Rogers (R-Saks) addressed the Montgomery Chamber of Commerce at their monthly 'Eggs and Issues' breakfast event on Tuesday.
Rogers said that the U.S. needs to create the Space Force as its own independent branch of the Armed Forces. Rogers said that last year Congress asked the Defense Department to do a study on the Space Force idea last year and that report will be released today, requesting that Congress create the new service branch.
When Rogers was asked about the Space Force, he said, "I am glad that you asked about the Space Force. This is my baby."
"Our committee made the recommendation after three years of study," Rep. Rogers said. While the House was ready to order the Space Force created last year, the Senate was not ready yet and asked the defense department to do a study due by August 1.
"A research company has been hired to study how to implement a space force so that we could do that in next year's NDAA (National Defense Authorization Act). They are releasing their report tomorrow. The Defense Department is going to request a Space Force tomorrow.
Rogers said that there has been very little debate on this. "It is very bipartisan." The recommendation came out of the House Armed Services Committee sixty-three to three.
A member of the audience asked how much this was going to cost.
Rogers said that it will not be that costly; because they will take existing military personnel and separate them in to their own service and take existing civilian personnel and separate them in to their own service, the new Space Force.
Rogers said that one of the criticisms that they have had with the current organization is that space has not been a good career path for Air Force officers.
"The last 36 full bird colonels who were nominated to be generals, how many of them were space professionals? Zero," Rep. Rogers said.
Rep. Rogers said that 90 percent of our space assets are in the Air Force. There is a small mission in the Navy and a small mission in the Army up at Redstone.
"Colorado Springs will likely be the headquarters for Space Command," Rep. Rogers said. "It will not be a new bureaucracy. It will just be separate."
"People don't realize how dependent we have become on space," Roger said. Smart phone rely on satellites, television, GPS, communications are all dependent on satellites. That is our eyes and ears up there. UAVs (unmanned aerial vehicles) that is the future. The last administration was criticized for being overly reliant on UAVs to kill terrorists. All of that is guided by satellites.
"China and Russia have realized how dependent that we are on satellites," Rogers said. "They have got offensive capabilities….and that is all that I can say in this room. We need our own offensive capability so that if they mess with our satellite s they know we will takes their out."
The Alabama Political Reporter noted, as is common with the Montgomery Chamber of Commerce, that there were a number of Air Force personnel in attendance including one Lieutenant General.
Mike Rogers represents Alabama's Third Congressional District.
Supreme Court rules that churches can meet despite COVID restrictions
Chief Justice John Roberts sided with the three "liberal" justices in opposing the ruling. New Justice Amy Coney Barret was the deciding vote siding with the four conservative justices.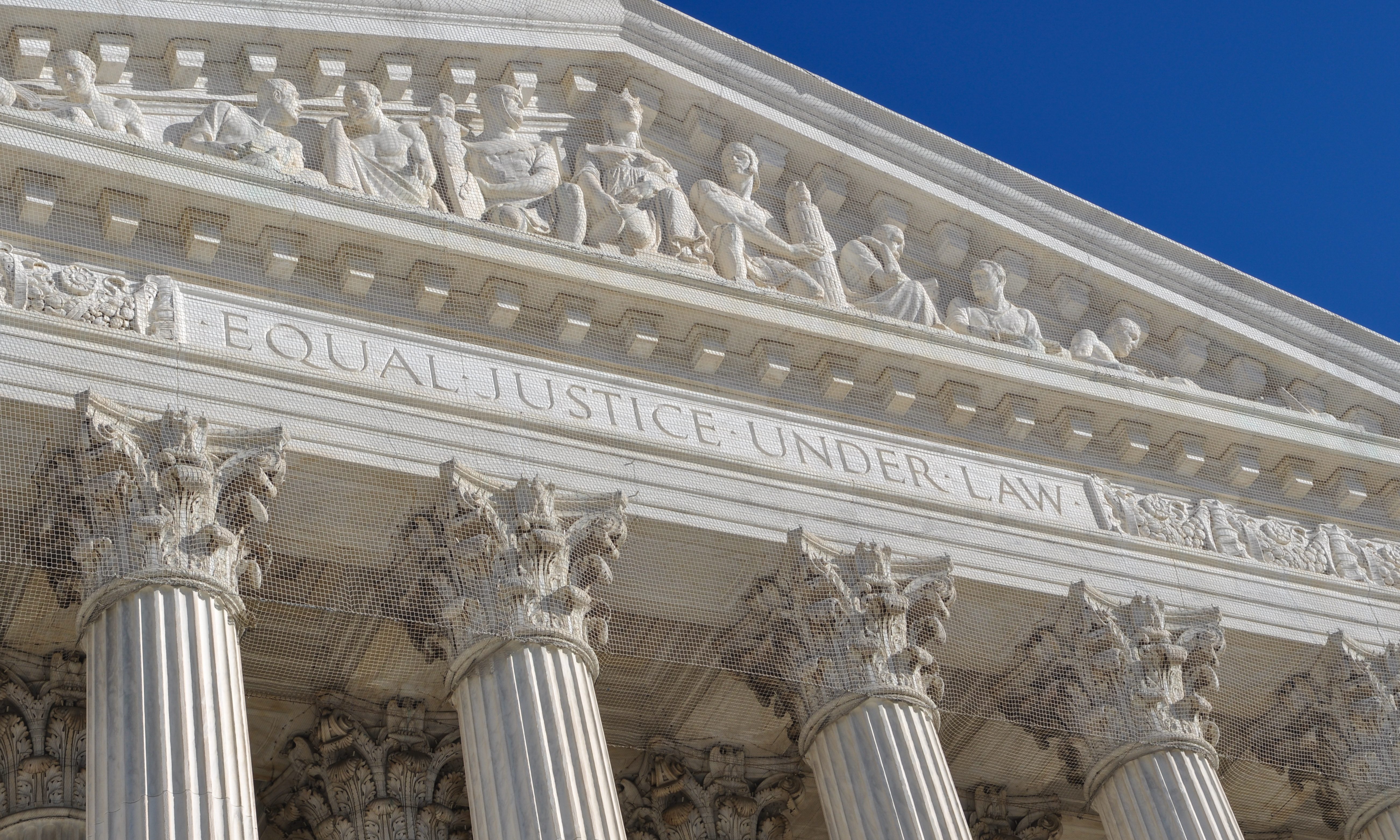 The U.S. Supreme Court ruled in a 5-to-4 decision Wednesday that the state of New York's COVID-19 restrictions violated the freedom of religion rights of New Yorkers.
The court's decision in Roman Catholic Diocese of Brooklyn v. Cuomo just pauses the enforcement of these rules against the litigants who've challenged them while the case proceeds, but it still sends a signal that the majority of the court thinks the restrictions are unconstitutional.
The lawsuits filed by the Diocese of Brooklyn and by Orthodox Jewish synagogues in New York will continue. However, the Supreme Court ruling will likely weigh heavily on the ultimate outcome of those cases.
New York Gov. Andrew Cuomo had passed COVID restrictions that limited church attendance to just 25 people in areas of the state considered to be in the "orange zone" of COVID-19 cases and to just ten people in areas of the state that were in the "red zone."
The same rules applied to churches that can seat a thousand people and those that seat just one hundred. The size of the building did not matter.
"It is time — past time — to make plain that, while the pandemic poses many grave challenges, there is no world in which the Constitution tolerates color-coded executive edicts that reopen liquor stores and bike shops but shutter churches, synagogues and mosques," Justice Neil Gorsuch wrote in a concurring opinion.
"In a red zone, while a synagogue or church may not admit more than 10 persons, businesses categorized as 'essential' may admit as many people as they wish," the court majority wrote. "And the list of 'essential' businesses includes things such as acupuncture facilities, campgrounds, garages, as well as many whose services are not limited to those that can be regarded as essential, such as all plants manufacturing chemicals and microelectronics and all transportation facilities."
"These categorizations lead to troubling results," the court added. "Not only is there no evidence that the applicants have contributed to the spread of COVID–19 but there are many other less restrictive rules that could be adopted to minimize the risk to those attending religious services. Among other things, the maximum attendance at a religious service could be tied to the size of the church or synagogue."
The ruling would tend one to believe that the state may limit occupancy of churches and synagogues, but blanket restrictions like those in the New York law that do not take into account the size of the building are clearly unconstitutional, according to the court majority.
"The Court's ruling is neither surprising nor alarming. Cuomo's rules discriminate against religious services and thereby run afoul of the Constitution," the editors of conservative National Review wrote. "And to fix the problem, Cuomo would not need to exempt houses of worship from the law everyone else follows, but merely ensure that churches aren't relegated to second-class status. One approach may be to classify churches as essential and to assign all essential activities a capacity limit that takes establishment size into account. Another would be to simply let the hard capacity limits go, since houses of worship in orange and red areas are still required to keep to a low proportion of their total capacity (a third and a quarter respectively) — and because the areas at issue in the lawsuit aren't classified as orange or red anymore anyway."
Justice Brett Kavanaugh wrote that whenever a policy creates a preferred, less regulated category — "essential" businesses, in this case — states must either include religion in that category or carry the burden of justifying churches' exclusion.
"The question I always had was why was it okay for all the large box stores to be open, salons, dispensaries, casinos and tattoo parlors, but yet houses of worship were limited to much less capacity than all these places," Rabi Yossi Mintz wrote in a statement. "I completely agree that we must have guidelines but it needs to be across the board and respect the freedom that our fathers granted us through the establishment of our great country."
"There is no question that church is essential and maybe that is more true today than any other time," Pastor Greg Laurie of the Harvest Christian Fellowship Church said in a statement. "Harvest is holding services outside because we want to keep people safe, yet give them an opportunity to worship together…. We practice social distancing and strongly encourage the wearing of masks."
"I am proud to be leading the Diocese of Brooklyn and fighting for our sacred and constitutional right to worship," said Diocese of Brooklyn Bishop Nicholas DiMarzio. "Our churches have not been the cause of any outbreaks. We have taken our legal battle this far because we should be considered essential, for what could be more essential than safely gathering in prayer in a time of pandemic."
Chief Justice John Roberts sided with the three liberal justices in opposing the ruling. New conservative Justice Amy Coney Barret, appointed by President Donald Trump after Ruth Bader Ginsburg's death in September, was the deciding vote, siding with the four other conservative justices.
In an earlier 5-to-4 decision, the court found in favor of a California public health order that prevented churches from operating early in the pandemic. Then Justice Roberts sided with the liberals, but the liberal four has become the liberal three with the death of Ginsburg. Barret replacing Ginsburg appears to have reset the court's previous position.