Rogers says research firm will recommend creation of Space Force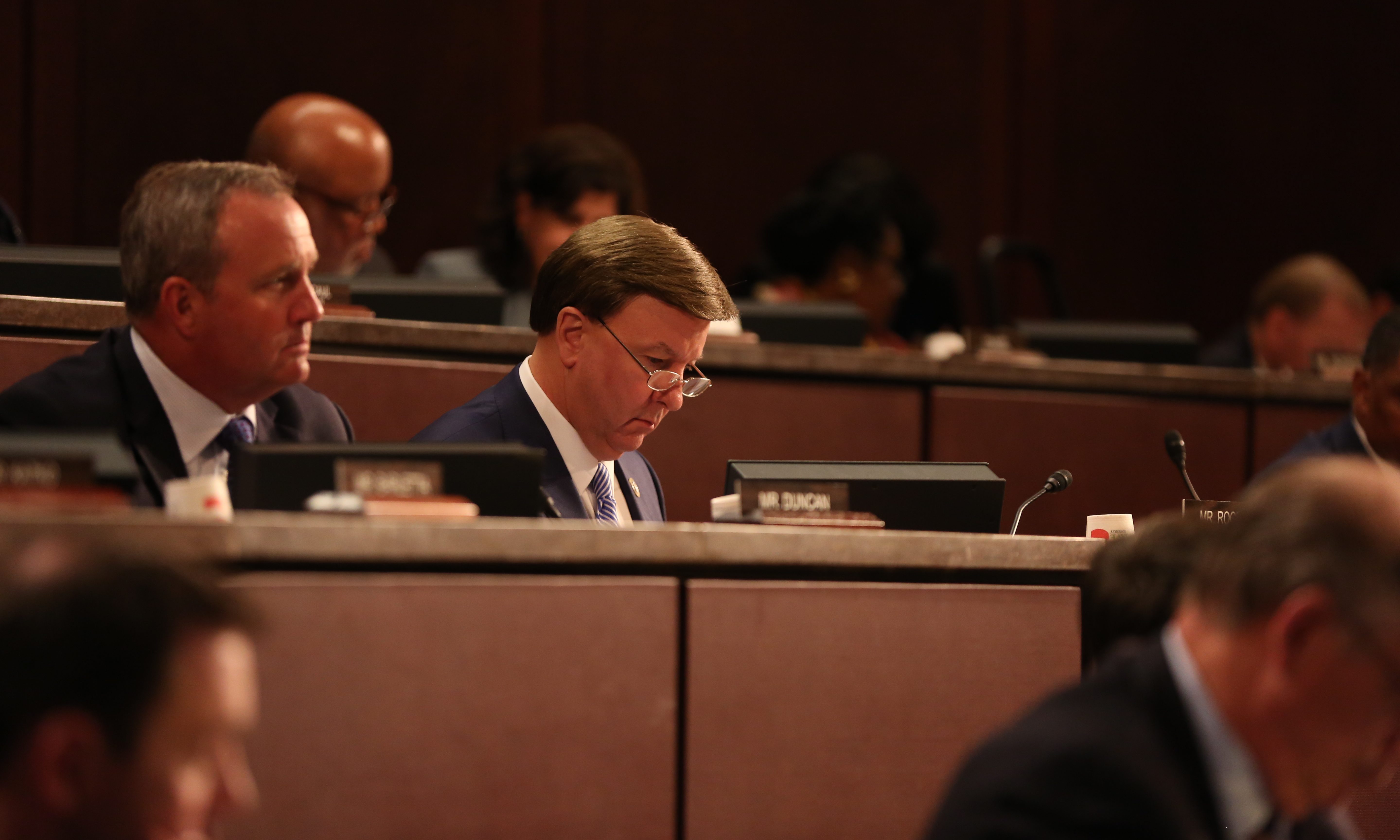 Congressman Mike Rogers (R-Saks) addressed the Montgomery Chamber of Commerce at their monthly 'Eggs and Issues' breakfast event on Tuesday.
Rogers said that the U.S. needs to create the Space Force as its own independent branch of the Armed Forces. Rogers said that last year Congress asked the Defense Department to do a study on the Space Force idea last year and that report will be released today, requesting that Congress create the new service branch.
When Rogers was asked about the Space Force, he said, "I am glad that you asked about the Space Force. This is my baby."
"Our committee made the recommendation after three years of study," Rep. Rogers said. While the House was ready to order the Space Force created last year, the Senate was not ready yet and asked the defense department to do a study due by August 1.
"A research company has been hired to study how to implement a space force so that we could do that in next year's NDAA (National Defense Authorization Act). They are releasing their report tomorrow. The Defense Department is going to request a Space Force tomorrow.
Rogers said that there has been very little debate on this. "It is very bipartisan." The recommendation came out of the House Armed Services Committee sixty-three to three.
A member of the audience asked how much this was going to cost.
Rogers said that it will not be that costly; because they will take existing military personnel and separate them in to their own service and take existing civilian personnel and separate them in to their own service, the new Space Force.
Rogers said that one of the criticisms that they have had with the current organization is that space has not been a good career path for Air Force officers.
"The last 36 full bird colonels who were nominated to be generals, how many of them were space professionals? Zero," Rep. Rogers said.
Rep. Rogers said that 90 percent of our space assets are in the Air Force. There is a small mission in the Navy and a small mission in the Army up at Redstone.
"Colorado Springs will likely be the headquarters for Space Command," Rep. Rogers said. "It will not be a new bureaucracy. It will just be separate."
"People don't realize how dependent we have become on space," Roger said. Smart phone rely on satellites, television, GPS, communications are all dependent on satellites. That is our eyes and ears up there. UAVs (unmanned aerial vehicles) that is the future. The last administration was criticized for being overly reliant on UAVs to kill terrorists. All of that is guided by satellites.
"China and Russia have realized how dependent that we are on satellites," Rogers said. "They have got offensive capabilities….and that is all that I can say in this room. We need our own offensive capability so that if they mess with our satellite s they know we will takes their out."
The Alabama Political Reporter noted, as is common with the Montgomery Chamber of Commerce, that there were a number of Air Force personnel in attendance including one Lieutenant General.
Mike Rogers represents Alabama's Third Congressional District.
Jones calls for fixes to USPS delays and reduced costs for election mail
"Like voting itself, the U.S. Postal Service is vital to our democracy," wrote Sen. Doug Jones and 46 other senators to the U.S. postmaster general.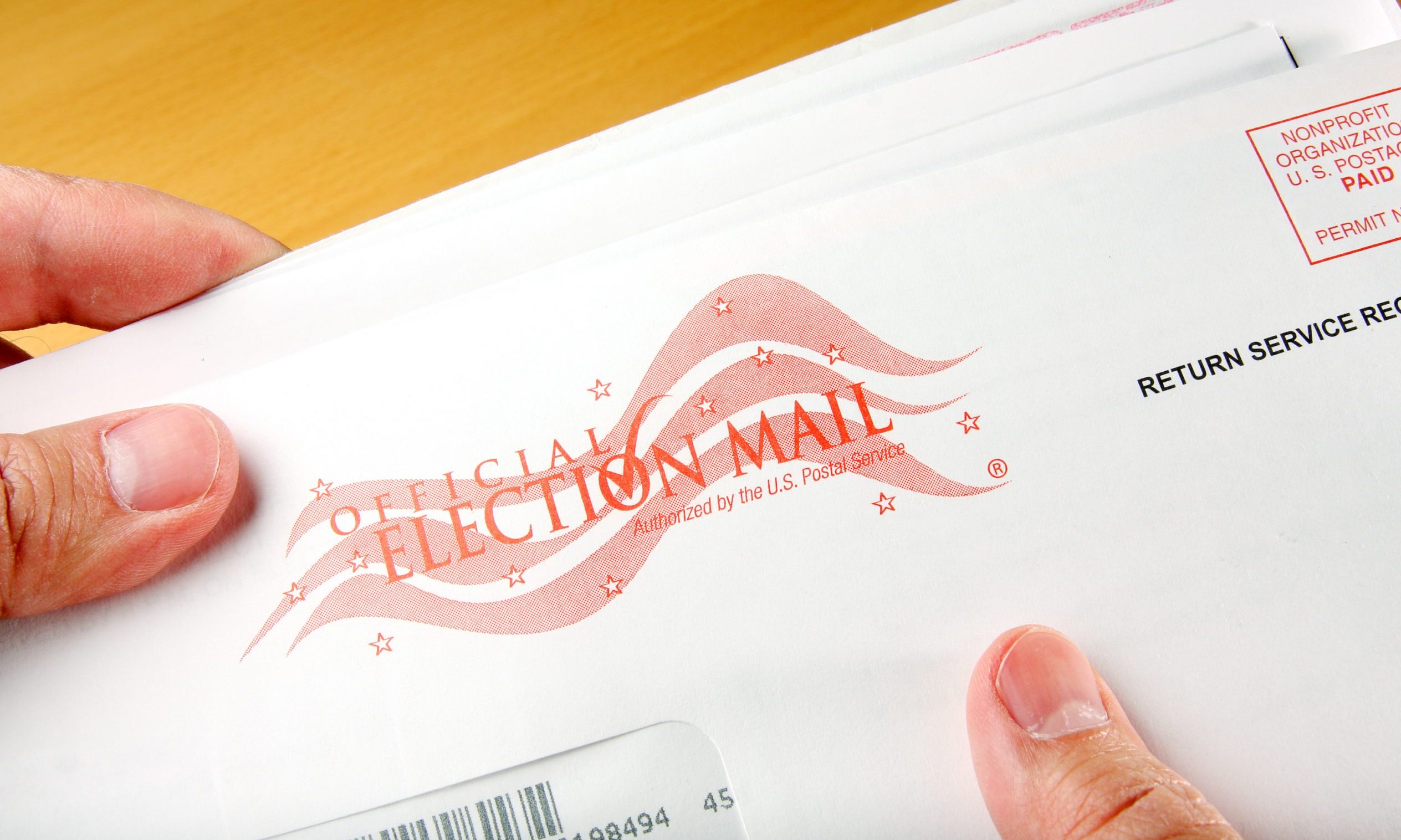 Democratic Alabama Sen. Doug Jones and 46 Senate colleagues in a letter to the U.S. postmaster general on Thursday expressed serious concerns over changes that will increase the cost of citizens to vote.
"Like voting itself, the U.S. Postal Service is vital to our democracy. Since you assumed the role of Postmaster General, there have been disturbing reports regarding changes at USPS that are causing significant delays in the delivery of mail. Under normal circumstances, delayed mail is a major problem – during a pandemic in the middle of a presidential election, it is catastrophic," the senators wrote in the letter to Postmaster General Louis DeJoy. 
President Donald Trump on Thursday repeated statements he's made that the U.S. Postal Service won't be able to process mail-in ballots in the November election without the needed federal funding, which he is withholding. 
"They want $3.5 billion for the mail-in votes. Universal mail-in ballots. They want $25 billion—billion—for the post office. Now they need that money in order to have post office work so it can take all of these millions and millions of ballots," Trump told Fox Business host Maria Bartiromo Thursday morning. "Those are just two items. But if you don't get those two items, that means you can't have universal mail-in voting. Because they're not equipped to have it."
DeJoy in recent days has ordered major reshuffling in the Postal Service's management ranks, ordered a hiring freeze and made other cuts. Secretaries of state nationwide were also notified that instead of the 20-cent bulk rate for election mail, as has been used for decades, now it would cost 55 cents to send such mail via first-class postage. 
The Postal Service in previous elections treated all election mail, no matter how much was spent on postage, as first-class and as such expedited delivery. The recent announcement signals that election mail not sent first class will not receive the same expedited delivery times, worrying many that DeJoy, appointed by the Postal Service's majority-Republican board in May, is attempting to exert political influence into mail delivery just before the presidential election. 
Trump has repeatedly said, without factual cause, that mail-in ballots are ripe for fraud. Mail-in voting has surged across the country in recent elections and even more so amid the COVID-19 pandemic. Several states — including California, Colorado and Washington — conduct all elections almost entirely by mail.
Mail-in voting fraud is incredibly rare, according to The Brennan Center for Justice, which noted that in Oregon, a state that votes primarily by mail, only about a dozen cases of voter fraud were proven out of 100 million mail-in ballots since 2000. 
"As Postmaster General, you have a duty to our democracy to ensure the timely delivery of election mail. Millions of Americans' right to vote depends on your ability to get the job done. We urge you not to increase costs for election officials, and to direct all Postal Service employees to continue to prioritize delivery of election mail," the senators' letter continues.