A Poarch Creek runoff election captures the pains of the tribe's rapid growth, influence in the state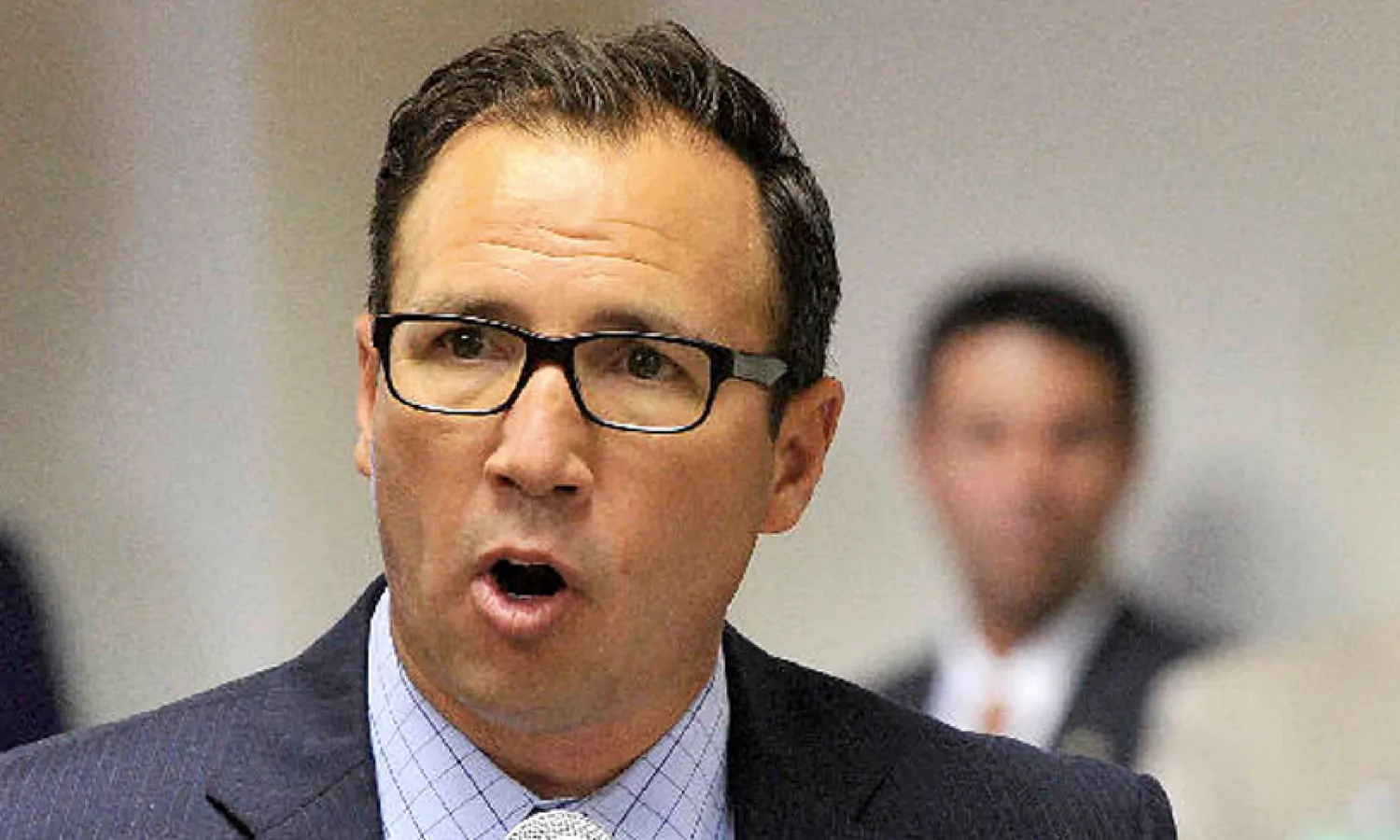 Ask about tribal elections among members of the Poarch Band of Creek Indians and you almost always get a wry smile in return.
"There's no polling necessary, I'll just say that," said a tribal member prior to this year's elections in June. The member wished to remain anonymous, fearful of losing employment on the reservation.
"Everyone knows who's going to win long beforehand," the member said. "That's just the way it is."
Except, maybe not so fast.
On Saturday, PCI members will hold a runoff election for the position of vice chairman. Incumbent Robbie McGhee is facing challenger Amy Bryan.
And there's talk of an upset.
Now, let's not get carried away here. This upset would be of the Flutie-hail mary variety. McGhee is a big favorite, and if there actually were polling in such a race, he'd probably be projected a double-digit winner.
But there's also a glimmer of hope for Bryan.
Before we move forward, let me make one thing perfectly clear: I am not a PCI tribal insider, not by any stretch. But I do have a handful of well-connected sources who provide generally basic information and help me stay up to date on what's happening within the PCI world. This is generally not the deep, dark secrets of the inner workings of tribal government, but more the basic atmosphere around the reservation and commonly known news.
And those sources say Bryan has a better shot than she should because of a combination of factors, but mostly because of two things: general disenchantment among tribal members with the current council and specific problems with McGhee's recent power grab.
If you have followed PCI news at almost any level of interest over the years, you know that internal tiffs are in no way uncommon.
But over the last several months, maybe even years, there has been a steady fracturing among tribal members, and there has been growing anger. So much so that a letter from the council, which acknowledged an "existing division" among members, was posted to the PCI website several months ago calling for unity and asking the members to give the council a chance to address their complaints.
There are many causes for the division, according to PCI members, but the most obvious are, of course, related to money. While there's plenty floating around the reservation, there is a general sense among a large number of members that quite a bit of the gambling money isn't trickling down to all members.
To be clear, there is zero evidence that anything nefarious is occurring, but that hasn't stopped the rumors and anger.
That is particularly problematic for McGhee, who has long been the public face of the PCI gaming operation, primarily through his role as a government liaison. McGhee has been the guy who schmoozed the legislators and governors.
Tribal members see him driving around in fancy cars and wearing nice suits, hanging out with lawmakers and giving speeches about gaming. And so, if there's a problem with gaming, guess who gets blamed first?
But there aren't just general issues with McGhee. There are also specific ones among tribal members who pay attention to the tribe's gaming operation and the way it has been handled.
There is a growing sense that McGhee is slowly becoming a Billy Canary-like figure around the Alabama State House — a person who lawmakers begrudgingly tolerate but would prefer not to deal with. That's a precarious position if you're a tribe relying on unsettled law and a shaky Trump administration to maintain a gambling monopoly.
McGhee also seems concerned about the tribe's current relationship with Alabama lawmakers — a group desperate to locate non-tax revenue. Earlier this year, after PCI forked out $1.3 billion to buy the Sands Bethlehem casino in eastern Pennsylvania, McGhee told CDC Gaming Reports that the move was necessary to protect PCI revenue from potential losses from Alabama's legislature outlawing all gaming in the state or possibly expanding gaming outside of just the tribe.
Many in the tribe have long advocated for a stronger deal — or any kind of tangible deal — between the Poarch Creeks and the State of Alabama — a deal that would cement PCI's status in the state and ensure financial security in the future. But McGhee (and he's not alone in this thinking) has found the gray area to be much more lucrative, at least in the short term, with the tribe raking in billions while Alabama Republicans fought to close its competitors. A compact would have eaten into those profits.
But the Poarch Creeks have transitioned from being the lovable underdog who everyone wants to see succeed to the big dog that has all the money and enough influence to push lawmakers around. And McGhee has done plenty of pushing, using the tribe's vast resources to intimidate lawmakers and isolate other prominent business leaders. And as the tribe's stature has grown, McGhee has forgotten a number of the politicians and influential people who helped him get his foot in the door, leaving him without the protection around the State House that he's enjoyed in the past.
"Everyone liked Robbie when he first sort of showed up on the scene, and a lot of people liked the idea of helping the Indians because they had been treated so poorly for so many years," said one Republican lawmaker. "But that has changed over time. Now, there are some (lawmakers) who won't allow his personal lobbyists in their office. I can't imagine that's good business for anyone."
Many tribal members, while acknowledging McGhee's good work with the PCI gaming business, don't care for the recent track. The way they see it, PCI gaming is a business, and they're fearful that McGhee's tactics, and his alienation of so many, will be detrimental to the business.
Now, does any of this mean Bryan has a shot?
Probably not. It's tough to vote out a guy who has been part of building a billion-dollar business.
But there's a chance.
Print this piece
Alabama Republicans upset with Jones' "no" vote on coronavirus stimulus bill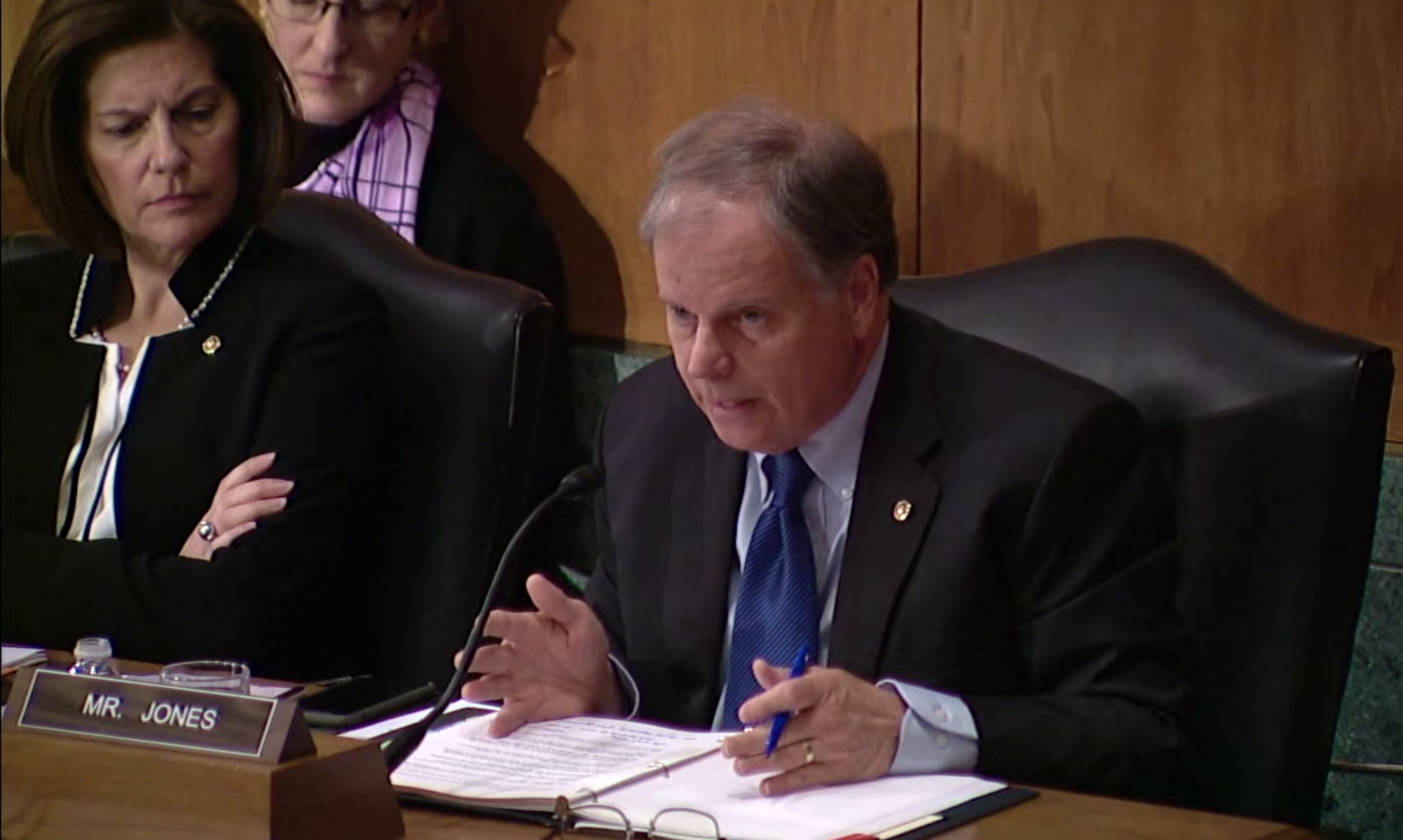 Alabama Republican leaders on Monday condemned U.S. Sen. Doug Jones' procedural vote to prevent the coronavirus stimulus bill from coming to a vote.
On Sunday, Democrats blocked action on the comprehensive stimulus package — the third of the legislative response to the coronavirus outbreak. The bill is still being negotiated and the vote was not a vote on whether to pass a final version of the stimulus package.
"I voted against it yesterday because I wanted to make a point," Jones said. "We had lost the negotiating and bipartisan progress for about 24 hours. And I felt very strongly that we need to get that progress back. So I voted no on a procedural motion to proceed, and guess what happened, they got down to negotiating, and in the last 24 hours, more progress has been made in the last 24 hours and than there was in the 24 hours before that."
We've made a lot of progress in the last 24 hours and so today I voted to move the process forward—but make no mistake this bill needs major changes before it would earn my full support, including:

✔️ $$$ for our cities/counties
✔️ ️full transparency for the $500B relief fund pic.twitter.com/3ZWqwVP8ko

— Doug Jones (@SenDougJones) March 23, 2020
By Monday, Jones decided to vote yes another similar procedural vote, a vote to move forward with the legislative process but said that does not mean he will vote for the final product if changes aren't made.
"We need to get the clock ticking," Jones said. "We have got to get this thing moving. I felt it very important to tell my leader as well as leader McConnell that we need to get it together."
But Republicans in the state are not happy with Jones's procedural vote. Alabama Republican Party Chairman Terry Lathan said, "This is not the time for politics."
"Senator Doug Jones needs to follow the example of Democrat New York Governor Andrew Cuomo – who has put his political differences aside and is working across the aisle with President Trump during this crisis – instead of being Nancy Pelosi and Chuck Schumer's partisan puppet," Lathan said in a statement. "His NO vote Sunday night has had serious ramifications on the people of Alabama and our country. The Democrats helped craft this emergency unprecedented legislation and then, like Charlie Brown and the football, yanked away desperately needed help for America."
The deal was originally negotiated by Treasury Secretary Steven Mnuchin and Speaker Pelosi. Democrats had agreed, but the deal had been held up last week by conservative Republicans balking at the price tag – all of this will be paid for with deficit spending and no plan to pay any of it back in the foreseeable future.
The Republican position in the Senate was weakened further when Republican Senator Rand Paul, R-Kentucky, announced he was infected with the novel strain of the coronavirus, SARS-CoV-2, though he is showing no symptoms of COVID-19, the illness caused by the virus.
46,148 Americans have been confirmed as having the virus. The virus has killed 582 Americans, 140 of them on Monday alone.
"Doug Jones has let the majority of our state down in an uncertain time," Lathan said. "We needed him – and he ignored us AGAIN. "
Sen. Richard Shelby, R-Alabama, voted in favor of ending debate and bringing the stimulus bill to a vote.
"Thank you to President Trump and Senator Richard Shelby for putting America and Alabama first," Lathan concluded. "We continue to lift our leaders up in prayer as their burdens and decisions weigh heavy."
Republican Senate candidate Jeff Sessions said, "I've seen this play before too many times. Just as the Senate was ready to pass a bi-partisan bill providing support for American workers… Senator Chuck Schumer & House Speaker Nancy Pelosi blew it up at the last minute, trying to add unrelated spending to a bill with already too much spending. Amazingly, Pelosi wants to use this time of crisis to breath new life into the Green New Deal!"
Republican Senate candidate Tommy Tuberville said, "America is at war with an enemy we can't see, and we currently have no weapon that can kill it. To win this war against the Coronavirus, salvage the U.S. economy, and provide needed financial help to millions of Americans, Doug Jones and other Senate Democrats are going to have to put their partisanship and hatred of President Trump aside and support a bipartisan stimulus package. Now is the time to work together as Americans first and save the partisan political battles for when this crisis is resolved."
The president, with bipartisan support from Congress and the governors, issued recommendations that led states to shut down their schools and most businesses beginning a week and a half ago.
The question for most business owners now is will they make payroll or just lay off their workers. Mnuchin's deal included loans that small businesses would not have to pay back if they used it to make payroll and pay overhead. It also included cash payments for Americans. The average family of four would receive about $3,000 under the plan.
"We need to get the money into the economy now. If we do that, we think we can stabilize the economy," Mnuchin said on Sunday. "I think the president has every expectation that this is going to look a lot better four or eight weeks from now."
"This isn't the financial crisis that's going to go on for years," Mnuchin added. "We're going to do whatever we need to do to win this war."
Former State Representative and Member of the National Trump/Victory Finance Committee Perry Hooper said that he is confident the Coronavirus Stimulus Legislation will pass.
"One of the most important parts of the Bill is addressing the needs of Small Business and the employees," Hooper told the Alabama Political Reporter. "Small Business is the backbone of America. Any Republican or any Democrat would be insane voting against the Trump Stimulus Legislation."
Print this piece