A Poarch Creek runoff election captures the pains of the tribe's rapid growth, influence in the state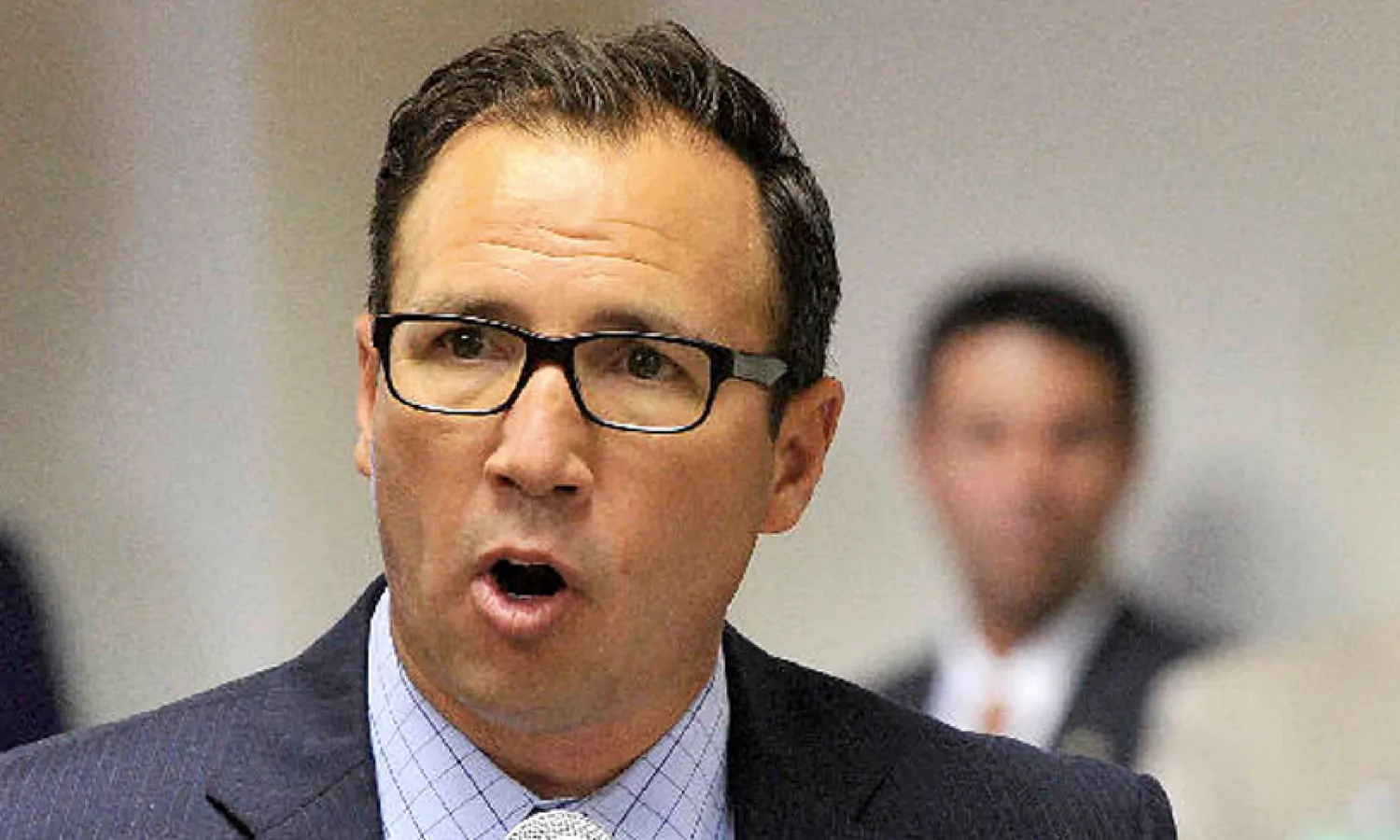 Ask about tribal elections among members of the Poarch Band of Creek Indians and you almost always get a wry smile in return.
"There's no polling necessary, I'll just say that," said a tribal member prior to this year's elections in June. The member wished to remain anonymous, fearful of losing employment on the reservation.
"Everyone knows who's going to win long beforehand," the member said. "That's just the way it is."
Except, maybe not so fast.
On Saturday, PCI members will hold a runoff election for the position of vice chairman. Incumbent Robbie McGhee is facing challenger Amy Bryan.
And there's talk of an upset.
Now, let's not get carried away here. This upset would be of the Flutie-hail mary variety. McGhee is a big favorite, and if there actually were polling in such a race, he'd probably be projected a double-digit winner.
But there's also a glimmer of hope for Bryan.
Before we move forward, let me make one thing perfectly clear: I am not a PCI tribal insider, not by any stretch. But I do have a handful of well-connected sources who provide generally basic information and help me stay up to date on what's happening within the PCI world. This is generally not the deep, dark secrets of the inner workings of tribal government, but more the basic atmosphere around the reservation and commonly known news.
And those sources say Bryan has a better shot than she should because of a combination of factors, but mostly because of two things: general disenchantment among tribal members with the current council and specific problems with McGhee's recent power grab.
If you have followed PCI news at almost any level of interest over the years, you know that internal tiffs are in no way uncommon.
But over the last several months, maybe even years, there has been a steady fracturing among tribal members, and there has been growing anger. So much so that a letter from the council, which acknowledged an "existing division" among members, was posted to the PCI website several months ago calling for unity and asking the members to give the council a chance to address their complaints.
There are many causes for the division, according to PCI members, but the most obvious are, of course, related to money. While there's plenty floating around the reservation, there is a general sense among a large number of members that quite a bit of the gambling money isn't trickling down to all members.
To be clear, there is zero evidence that anything nefarious is occurring, but that hasn't stopped the rumors and anger.
That is particularly problematic for McGhee, who has long been the public face of the PCI gaming operation, primarily through his role as a government liaison. McGhee has been the guy who schmoozed the legislators and governors.
Tribal members see him driving around in fancy cars and wearing nice suits, hanging out with lawmakers and giving speeches about gaming. And so, if there's a problem with gaming, guess who gets blamed first?
But there aren't just general issues with McGhee. There are also specific ones among tribal members who pay attention to the tribe's gaming operation and the way it has been handled.
There is a growing sense that McGhee is slowly becoming a Billy Canary-like figure around the Alabama State House — a person who lawmakers begrudgingly tolerate but would prefer not to deal with. That's a precarious position if you're a tribe relying on unsettled law and a shaky Trump administration to maintain a gambling monopoly.
McGhee also seems concerned about the tribe's current relationship with Alabama lawmakers — a group desperate to locate non-tax revenue. Earlier this year, after PCI forked out $1.3 billion to buy the Sands Bethlehem casino in eastern Pennsylvania, McGhee told CDC Gaming Reports that the move was necessary to protect PCI revenue from potential losses from Alabama's legislature outlawing all gaming in the state or possibly expanding gaming outside of just the tribe.
Many in the tribe have long advocated for a stronger deal — or any kind of tangible deal — between the Poarch Creeks and the State of Alabama — a deal that would cement PCI's status in the state and ensure financial security in the future. But McGhee (and he's not alone in this thinking) has found the gray area to be much more lucrative, at least in the short term, with the tribe raking in billions while Alabama Republicans fought to close its competitors. A compact would have eaten into those profits.
But the Poarch Creeks have transitioned from being the lovable underdog who everyone wants to see succeed to the big dog that has all the money and enough influence to push lawmakers around. And McGhee has done plenty of pushing, using the tribe's vast resources to intimidate lawmakers and isolate other prominent business leaders. And as the tribe's stature has grown, McGhee has forgotten a number of the politicians and influential people who helped him get his foot in the door, leaving him without the protection around the State House that he's enjoyed in the past.
"Everyone liked Robbie when he first sort of showed up on the scene, and a lot of people liked the idea of helping the Indians because they had been treated so poorly for so many years," said one Republican lawmaker. "But that has changed over time. Now, there are some (lawmakers) who won't allow his personal lobbyists in their office. I can't imagine that's good business for anyone."
Many tribal members, while acknowledging McGhee's good work with the PCI gaming business, don't care for the recent track. The way they see it, PCI gaming is a business, and they're fearful that McGhee's tactics, and his alienation of so many, will be detrimental to the business.
Now, does any of this mean Bryan has a shot?
Probably not. It's tough to vote out a guy who has been part of building a billion-dollar business.
But there's a chance.
Coalition of attorneys general file opposition to Alabama attempt to ban curbside voting
The AGs argue that Alabama's suggestion to the courts that curbside voting invites fraud is "unfounded."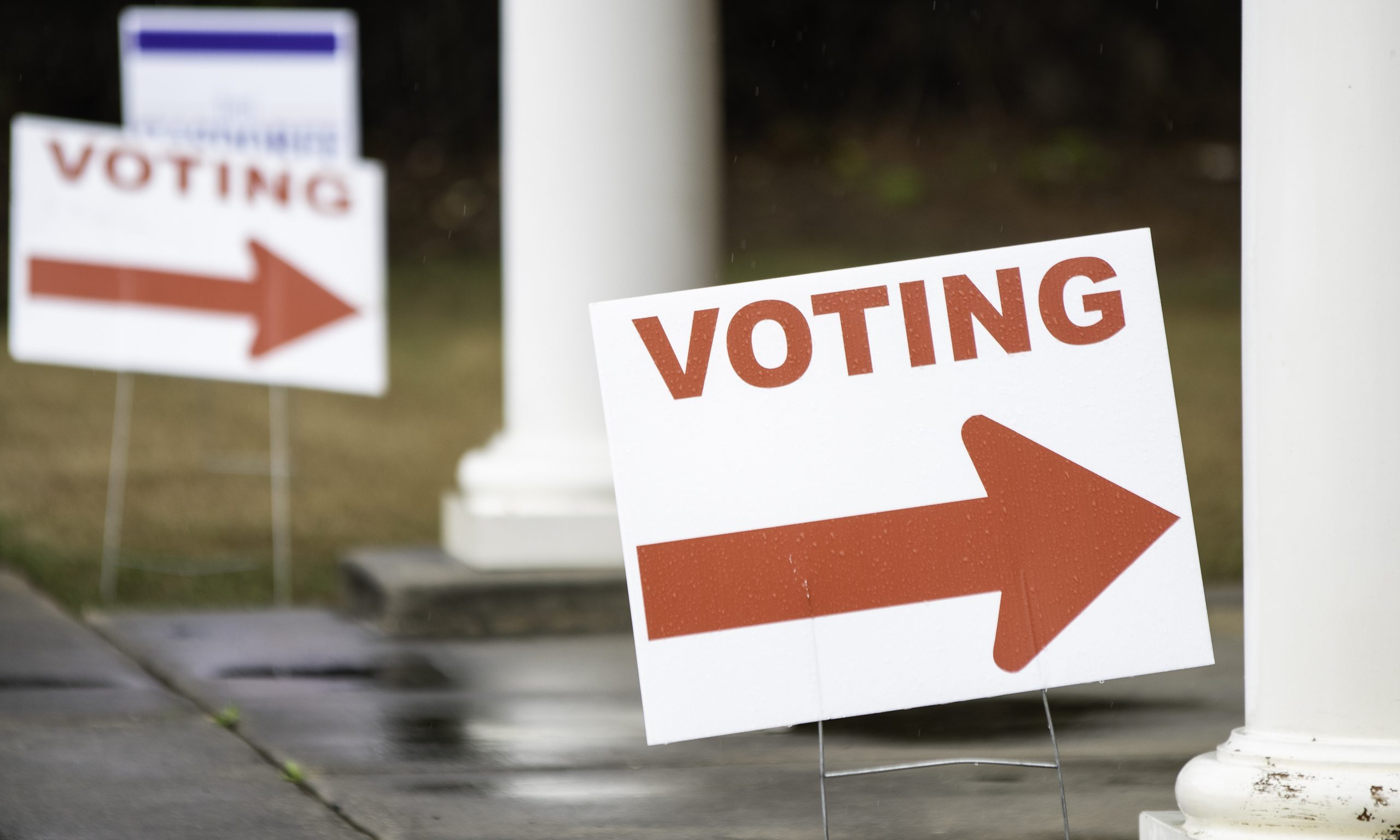 A coalition of 17 state attorneys general have filed an opposition to Alabama's attempt to get the U.S. Supreme Court to ban curbside voting. 
In a friend-of-the-court brief, led by District of Columbia Attorney General Karl Racine, the attorneys general argue to that curbside voting is safer for those at greatest risk from COVID-19, and that a ban on the practice would disproportionately impact the elderly, the disabled and Black Alabamians.
They also argue that Alabama's suggestion to the courts that curbside voting invites fraud is "unfounded." 
"The Presidential Advisory Commission on Election Integrity, established by President Trump following the 2016 election, 'uncovered no evidence to support claims of widespread voter fraud,'" the brief states, adding that there is no evidence that curbside voting in the many states that allow it invites fraud. 
"The practice is longstanding and widespread—as noted, more than half of states have historically offered curbside voting in some form," the brief continues. 
Alabama Attorney General Steve Marshall on Oct. 13 said the state will appeal to the U.S. Supreme Court a federal appeals court ruling allowing curbside voting in the Nov. 3 election. 
A panel of federal appeals court judges on Oct. 13 reversed parts of U.S. District Judge Abdul Kallon's Sept. 30 ordered ruling regarding absentee voting in the upcoming Nov. 3 elections, but the judges let the previous ruling allowing curbside voting to stand. 
The lawsuit, filed by the NAACP Legal Defense and Educational Fund, Southern Poverty Law Center, American Civil Liberties Union, ACLU of Alabama and Alabama Disabilities Advocacy Program, was brought on behalf of several Alabamians with underlying medical conditions. 
"Curbside voting is a longstanding, secure voting option that local jurisdictions have made available to protect the health of vulnerable voters, including elderly, disabled, and voters with underlying health issues," Racine said in a statement. "Curbside voting minimizes the risk to persons who are particularly susceptible to COVID-19, and local jurisdictions should be able to offer this common-sense accommodation to voters. State Attorneys General will keep fighting to ensure that voters can safely make their voices heard at the ballot box this November."
The brief filed by the coalition of state attorneys general comes as the number of COVID-19 hospitalizations across Alabama has been ticking upward.
Racine is joined in the brief by attorneys general from California, Connecticut, Delaware, Hawaii, Illinois, Maryland, Michigan, Minnesota, Nevada, New Mexico, New York, Oregon, Rhode Island, Vermont, Virginia and Washington.