Opinion | Marion Mayor uses tools to prep residents for AlabamaWorks Success Plus Initiative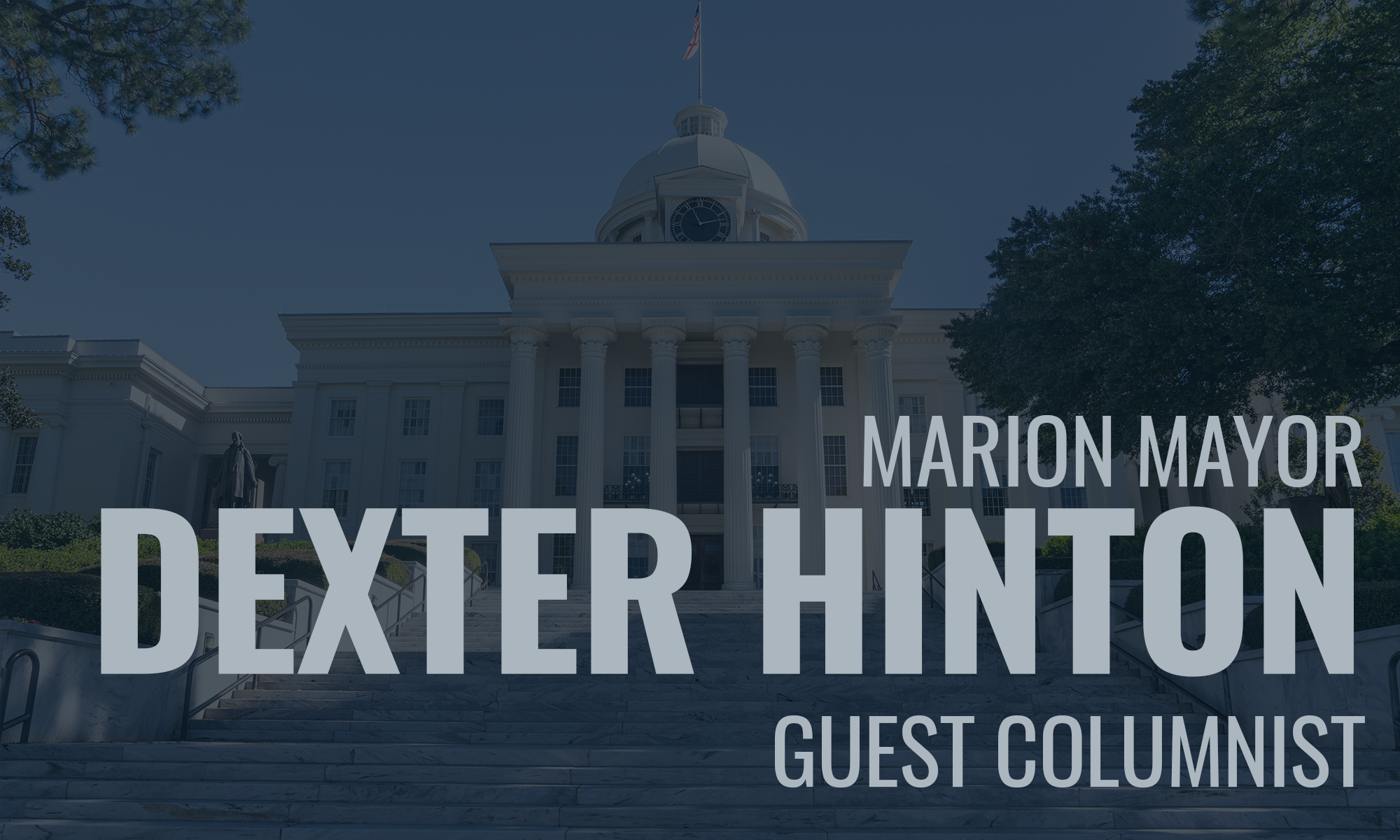 When I was elected in late 2016 as Mayor of Marion, I knew there were certain areas in which our town needed to improve. One was education and work preparedness for those who did not want to attend a four-year college. We had gaps that needed to be filled.
As an Industrial Maintenance and Robotics Instructor at the Career Center in Greene County, I know what resources are available to assist those seeking a job or a skills education. When people come to the center, our team has a plethora of tests, assessments, job listings, resume-building sessions and other items at our disposal to help folks get the right position or training that matches their needs or abilities.
As Mayor, I realized we needed to get educational tools to Marion residents, especially after Moller Tech announced that it would be locating in Bibb County, adjacent to Perry County, and bringing 222 jobs with it. But with a small town like Marion (population 3,432) not having a dedicated resource center, we didn't quite know how to unite the two. Then one day, I attended a Central AlabamaWorks meeting and saw AIDT's mobile unit, which is the Department of Commerce's skills education center on wheels.
I spoke with Mikki Ruttan, director of Central AlabamaWorks, after the meeting and asked her about the possibility of getting the unit to our area. I learned it could be customized for the needs of its audience. After numerous discussions with other local leaders, we selected basic resume building and a Ready-to-Work course as the initial offerings. I knew the mobile unit would be key in obtaining career readiness for the citizens of Marion. I also felt that our citizens would welcome the chance to improve their skills and knowledge base.
After dozens of conversations, we got the mobile unit scheduled this past April. We posted and delivered flyers all over the city, announcing when and where the unit would be located, and we created a Facebook page. We had no idea what kind of response we would have for this type of educational opportunity. But, our citizens realized how such training could give them a leg up in the job market. As a result, they turned out in droves to learn more and better position themselves for entry into the job market, or to simply upgrade their skill set.
With Gov. Kay Ivey's Success Plus initiative rollout a few months ago, I knew we had to get our citizens more training to help them, and our state, reach the goal of 500,000 people with post-high-school credentials by 2025. The mobile training unit seemed like the perfect way to deliver those opportunities to our residents.
After some discussion, we were able to get the unit at The Lincoln School. We focused the training on Ready-to-Work. The classes filled immediately, and a waiting list soon formed. Our people were eager to gain knowledge to improve their lives and that of their families. Once they completed the course, they received credentials as an Alabama Certified Worker; a Career Readiness certificate; a free three-credit-hour course at Wallace Community College Selma (if they had a high school diploma); three credits toward a high school diploma (if they didn't have one); and a referral to the Selma Career Center for free certificates or degree information from WCC in welding, industrial maintenance, electrical technology or nursing.
The unit has been so popular with our citizens that two classrooms are now being refurbished at The Lincoln School specifically for AIDT courses. This means we will have a permanent place for our people to get not only Ready-to-Work training, but also training in other much-needed professions offered by Wallace, such as cosmetology, carpentry, welding, automotive technician and others.
The excitement continues to build for our city. In fact, AIDT has already completed one Ready-to-Work training with several graduates who have received employment.
With the extra effort by Central AlabamaWorks, AIDT, the Career Centers and the Alabama Community College System – combined with the excitement and work ethic of our citizens – I know Marionites can and will be a valued part of the Success Plus endeavor. I look forward to seeing what our citizens can achieve for themselves, their families and our community.
Mr. Dexter Hinton is Mayor of Marion, Alabama
Opinion | Celebrating the Nineteenth Amendment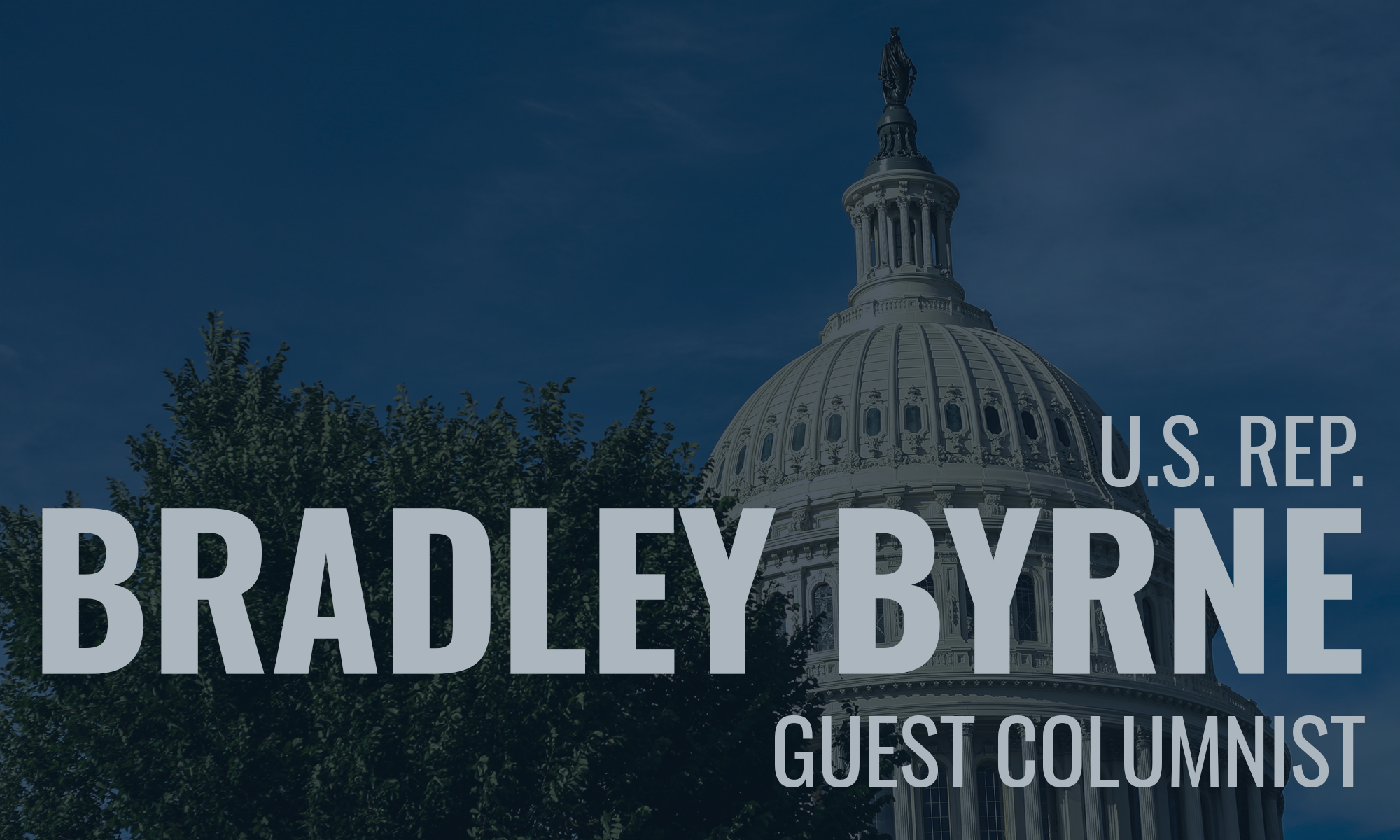 On August 18, the U.S. will celebrate the 100th anniversary of the ratification of the Nineteenth Amendment to our Constitution which guaranteed women's right to vote.  The women's suffrage movement in our country began in the 1840s as women abolitionists saw the parallels between the effort to free enslaved Americans and their own desire to vote.  A convention was held in Seneca Falls, New York in 1848 which produced an organized group led by Elizabeth Cady Stanton and Susan B. Anthony, among others.
The two movements worked together until women suffragists became angered over the fact the Fifteenth Amendment gave freed slaves the right to vote but didn't extend that right to women.  Over the next 50 years women suffragists labored to gain the franchise.  One bloc worked to pass a constitutional amendment at the national level while another focused on the individual states.  The Wyoming Territory was the first to give women the right to vote in 1869, followed by the Utah Territory and Idaho.
Momentum built in the 1910s when Washington state, California, Oregon, Arizona, Kansas, the Alaska Territory, Montana, and Nevada gave women the right to vote.  But, states in the East and South were reluctant to do so and the effort to add a constitutional amendment picked up speed.  While Republicans were generally supportive, Democrats weren't.  President Woodrow Wilson preferred a state by state approach, but suffragist leaders kept up the heat, even sneaking a banner challenging him into his speech to a joint session of Congress.
When the US entered World War I some wanted the suffragists to back off, but they indignantly fought on with the argument that the fight for freedom and democracy in Europe should be paralleled at home with a constitutional amendment enfranchising the one half of the U.S. population denied the right to vote.  By 1918, President Wilson changed his mind.  The House passed the amendment, but the Senate couldn't get the two thirds required vote even after Wilson took the unprecedented step of addressing them on the Senate floor.
Suffragist pressure finally swayed enough votes to get Senate passage in 1919, and ratification was achieved with Tennessee's vote on August 18, 1920.  It's hard to imagine that my two grandmothers, both adult women with families of their own, weren't allowed to vote until that year.  The Nineteenth Amendment is too often a forgotten part of our history, but I hope we will use this anniversary to remember how important it continues to be.
When I look around Alabama, I see the fruit of the suffragists' labor.  We have a female governor in Kay Ivey and two female members of Congress, Martha Roby and Terry Sewell.  Women serve as Federal judges, state appellate and court judges, district attorneys, and in the Legislature.  I work with women county commissioners, mayors, and city council members across the First District.  They, each of them, make great contributions to our quality of life and the administration of justice.
My little granddaughter, Ann-Roberts, is a very smart and active girl.  I have no idea what she will do when she grows up, but she'll be darn good at whatever that is.  Imagine telling her she can't vote or hold public office.  I can't.  And, I'm glad my grandmothers finally got to vote.  It took far too long to give it to them.  Let's remember this important anniversary and the value to all of us of our previous right to vote.