Opinion | Inside the Statehouse: Primary political potpourri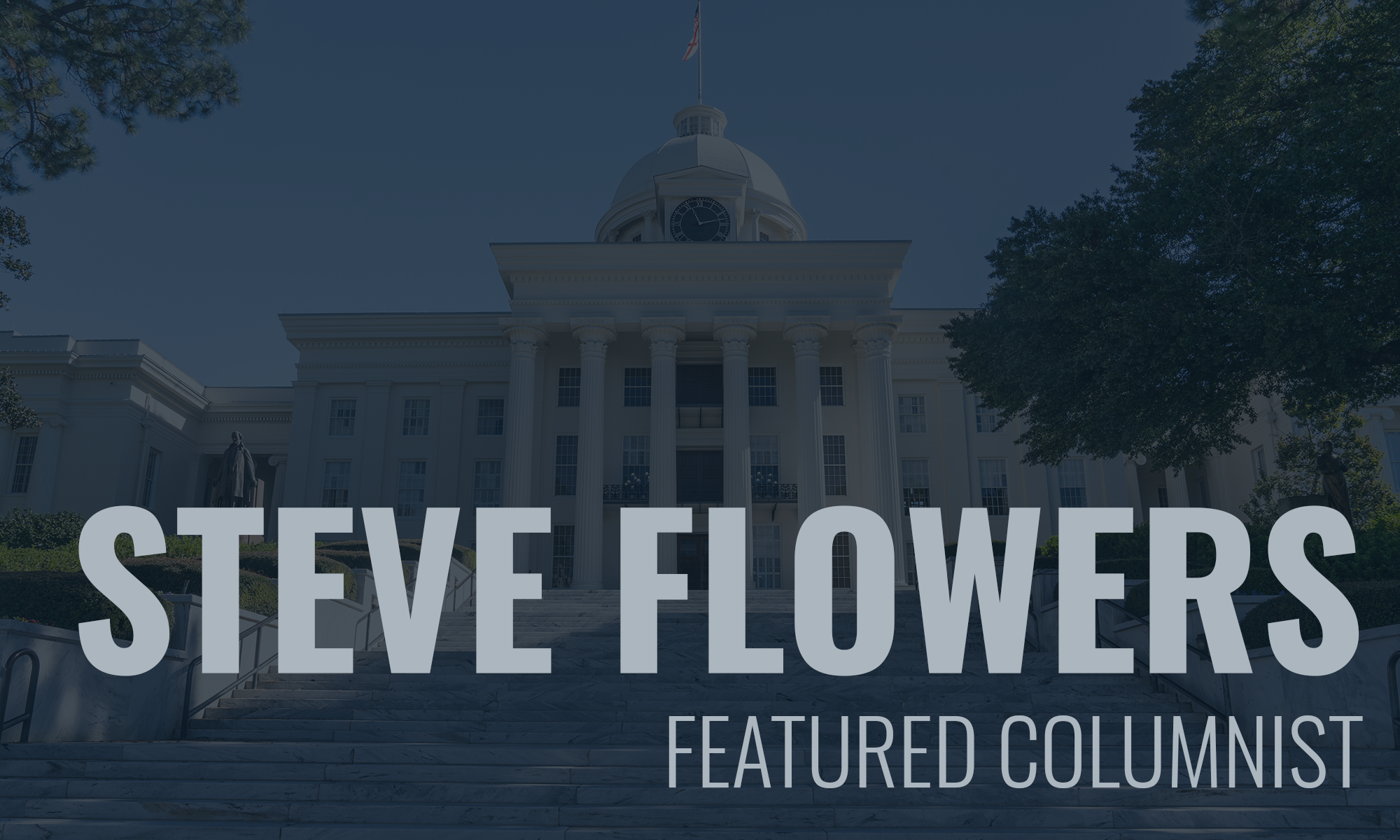 Now that the dust has settled on the primaries, allow me to share with you some thoughts on the Alabama political stage.
There is an old saying that says the more things change, the more they stay the same. This old adage is true in Alabama politics.
First of all, "All politics is local." In the June 5 Primary, the turnout was about 25 percent on the average around the state. However, the ultimate voter turnout was 27 percent due to local races.  Alabamians are more interested in who is sheriff and Probate Judge than who is Lt. Governor, or Attorney General.
Secretary of State, John Merrill, predicted a 27 percent turnout on June 5.  Guess what, there was a 27 percent turnout. Almost 873,000 Alabamians voted. There were twice as many voters, 590,000, that chose the Republican ballot than the Democratic slate. There were 283,000 Democratic voters.
What this tells me is that we are still a very red Republican state. We have 29 elected statewide officeholders in the state. All 29 are Republican. When all the votes are counted in November, that 29 out of 29 figure will still be more than likely the same in the Heart of Dixie. The Democrats have a good horse in Walt Maddox. He may run close to Kay Ivey, but the odds favor an incumbent GOP Governor who has done nothing wrong and sits in the Governor's office in a robust economy. I would put the odds at 56 to 44 in Ivey's favor.
The Legislature will remain about the same after the November General Election as we head into the next quadrennium. The Alabama House of Representatives will have an over 2 to 1 GOP majority. The numbers will be about what they are now, 72 Republicans and 33 Democrats.
The State Senate will more than likely have a 3 to 1 GOP edge. The members now are 26 Republicans and eight Democrats and one Independent. The Democrats may very well pick up a Senate Seat in Northwest Alabama with Johnny Mack Morrow vs Larry Stutts which will bring them to nine. The Independent seat being held by Senator Harri Ann Smith in the Wiregrass is one of the most Republican in the state. Harri Ann is retiring. It will be taken by the very Republican and popular state representative, Donnie Chesteen. 
Whoever made the decision to oust Harri Ann from the Republican Party six years ago made a very poor and ignorant decision. She continued to be elected as an Independent. Her popularity exudes my example of all politics is local and home folks know you best.
The GOP control of the Senate will probably be 26 to 9 or 27 to 8.
Speaking of control, the Big Dog still walks the halls of the State House. The Alabama Farmers Federation or Alfa still controls the legislature. They ran the table in legislative races all over the state. That is because they ran most of the races for their candidates. They are the kings of Goat Hill, the same way they were in 1901 when the state constitution was written. The more things change the more they stay the same.
Alfa perennially puts their power, muscle and interest in the legislature. They endorse in the statewide races and their endorsement is invaluable, especially in secondary state races. Their members vote that ballot and many conservative Alabamians look over the Farmers' shoulder and vote along with them.
Alfa may give a token contribution to the Agriculture Commissioner, Attorney General, or Lt. Governor race and maybe $25,000 to the governor's race. However, it is not unusual for them to put up to $50,000 in a House race and over $100,000 into a Senate race, along with excellent political strategy and pastures along interstates to put big signs on.
They use to play in the governor's race. However, they got burned badly by Bob Riley when they helped him get elected and the first thing he did was stab them in the back. However, they have slipped around this year and will not only own the legislature, they will probably have a good friend in the governor's office.
The day before the primary, Kay Ivey boarded Jimmy Ranes jet to fly around the state. The first person to board with her was Beth Chapman, Alfa's political consultant. The next night when she came off the platform after giving her victory speech, guess who was helping her off the stage and holding her arm so that she would not fall?  It was Jimmy Parnell the Farmers Federation president.
Folks do not look for property taxes to be increased in the Heart of Dixie over the next four years.
See you next week.
Steve Flowers is Alabama's leading political columnist. His weekly column appears in over 60 Alabama newspapers. He served 16 years in the legislature. Steve may be reached at www.steveflowers.us.

Opinion | Somebody, please, take the lead
Just like Donald Trump on the national level, Gov. Kay Ivey has bungled containing the novel coronavirus COVID-19. Alabama is showing record cases and hospitalization levels.
But while Ivey extended the Safer-at-Home order though July 31, she didn't add any new restrictions. The governor says requiring masks is simply too difficult to manage and enforce.
Nobody said fighting the virus would be easy. The problem is neither Ivey nor many other governors, along with the White House, didn't really make containment much of a priority.
Testing is still inadequate, nearly a half-year after the pandemic started. Alabama's first diagnosed case was March 13. Since then – as of Wednesday – Alabama has racked up more than 30,000 cases with more than 900 deaths. Nationally, there have been more than 2.6 million cases and nearly 130,000 deaths.
When the pandemic was young, Ivey responded well, ordering everybody to stay home except for essential workers. She did much better than the governors in the state's surrounding Alabama. But just as with most states across the Southeast, after a few weeks Ivey's resolve cracked. Like the governors of states like Georgia and Florida, which are also seeing a spike in infections and are setting records.
Ivey should tighten up the restrictions, including closing the state's beaches over the July 4th weekend. Bars, gyms, and other places where large crowds gather, usually not social distancing and many without masks, should be restricted.
Yes, such measure will continue to cause economic pain, but such restrictions would slow the spread of the virus. We've already seen that not just in the United States, but across many parts of the world.
Ivey and health officials also need to increase testing and contact tracing.
Yes, all of that is difficult, but what are the consequences? More deaths. Just how many deaths are acceptable? Is it 1,000 (we're almost there), or 2,000, or 5,000? Is any number unacceptable. It doesn't suffice for elected officials to claim even one death is too many when, through their own actions, thousands and thousands have died in Alabama and across the nation.
And those numbers don't include infected and once hospitalized patients who are left with permanent organ and lung damage.
Cities like Birmingham and Montgomery have mandatory mask laws, and they need to be enforced because a lot of people are going out without their masks. Still, there are many laws on the books that are difficult to enforce; that doesn't mean those laws don't have value. A statewide mandatory mask order if, nothing else, would lead more people to wear masks, plus it would give support to businesses who refuse to allow people inside without masks.
UAB is planning to bring students back on campus when the fall semester begins in late August, but there will be strict safety measures to follow, including wearing masks, social distancing, handwashing, and regular health checks.
Ivey says if the rate of cases and hospitalizations doesn't slow, she'll enact more stringent measures. But when she finally gets around to making those decisions, it could very well be too late.
Indeed, it may be too late already.
We've seen what indecisive leadership does during a pandemic. What we need to see – in Alabama and nationally – is a more determined response that helps put the virus in check. That includes mask wearing, increased testing, and contact tracing.
Every day that doesn't happen, more people will get sick and die when they didn't have to.

Joey Kennedy, a Pulitzer Prize winner, writes a column every week for Alabama Political Reporter. Email: [email protected]