Alabama Senate Republicans lead Democrats 12 to 6 going into fall elections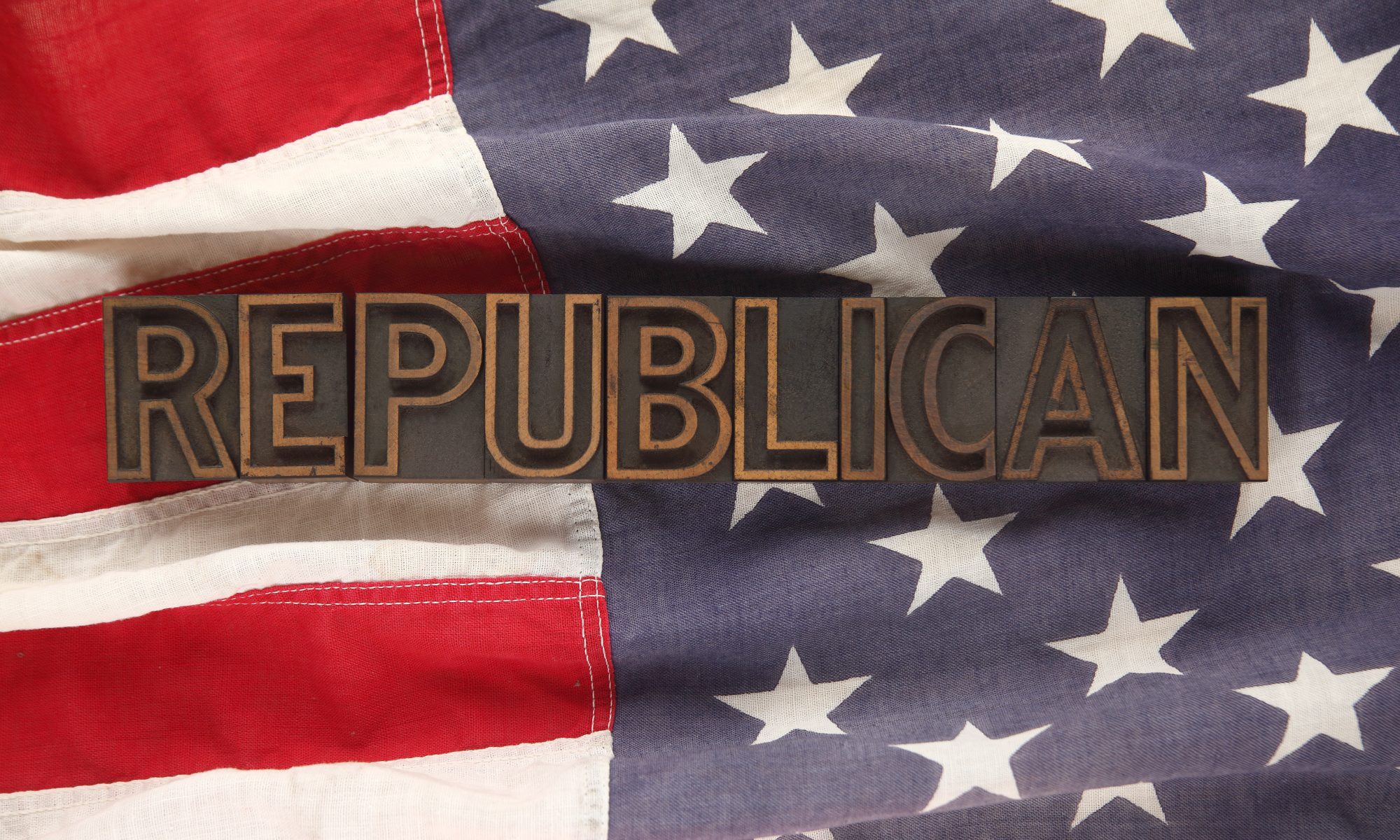 Senate Republicans already have a twelve to six Advantage in State Senate seats headed into the general election. Senate Republicans need to win just six seats in the November election to maintain their control of the Alabama Senate.
Presently the Republican Party holds a commanding 26 to 8 to 1 supermajority on the Alabama Senate.
Twelve Republican do not have a general election opponent to deal with. Republican incumbent Senators: Arthur Orr, Greg Reed, Steve Livingston, Clay Scofield, Shay Shelnut, Greg Albritton, Clyde Chambliss, and Jimmy Holley effectively have already been re-elected. Additionally, GOP newcomers: Garlan Gudger, Jack Williams, Donnie Chesteen, and Dan Roberts also have no general election opponents.
Democratic incumbents: Vivian Figures, Roger Smitherman, Billy Beasley, Priscilla Dunn, Linda Coleman-Madison, and Bobby Singleton have all advanced without facing a general election opponent.
That means that 18 of the 35 state Senate seats are already effectively settled before the general election even happens. The Republicans have already picked up one seat when incumbent Harri Anne Smith, the only independent in the Senate, chose not to seek re-election. State Representative Donnie Chesteen is the Republican nominee and he has no opponent.
Democrats and Republicans will face off in just fifteen state Senate races.
Caroline Self (D) is running against incumbent Tim Melson (R).
Amy Wasyluka (D) is running against Tom Butler (R).
State Representative Johnnie Mack Morrow (D) is running against incumbent Larry Stutts (R).
Deborah Barros (D) is running against Sam Givhan (R),
Carl Carter (D) is running against incumbent Jim McClendon (R).
Jim Williams (D) is running against incumbent Del Marsh (R). Marsh is currently the Senate President Pro Tem and arguably one the most powerful people in Alabama state government: the Governor and the Speaker of the House being the other two.
Darrell Turner (D) is running against Randy Price (R).
Jerry McDonald (D) is running against incumbent Cam Ward (R).
Lindsey Deckard (D) is running against incumbent Jabo Waggoner (R).
Rick Burnham (D) is running against incumbent Gerald Allen (R).
David A. Sadler (D) is running against Will Barfoot (R).
Incumbent "Coach" David Burkette (D) is being challenged by D.J. Johnson (R).
Nancy Carlton Bendinger (D) is running against incumbent Tom Whatley (R).
Jason Fisher (D) is running against Chris Elliott (R).
Tom Holmes (D) is running against David Sessions (R).
There are also three independent candidates running for state Senate.
State Representative Craig Ford (I) is running against Andrew Jones (R).  Ford was elected to the Alabama House of Representatives as a Democrat; but changed his affiliation to independent last year.
J. Cooper Holmes and Mark Story have both qualified to run against Malika Sanders-Fortier (D). Ms. Sanders-Fortier is hoping to succeed her father incumbent Hank Sanders, D-Selma, who has held that seat for many years.
Since Democrats are only competing in sixteen Senate races they are able to concentrate all of their limited financial resources on fewer districts. Similarly, Senate Republicans can target their resources to just the sixteen state Senate races they are competing in. Republicans need to only win six of the sixteen races they are competing in to hold on to control of the state Senate; however to maintain their three fifths super majority they need to have at least twenty-one seats. To do that Republicans will need to win at least nine of their sixteen races. Republicans currently hold fifteen of the sixteen seats they are competing in in November. Under Alabama Senate rules a super majority is needed to end debate to force a vote.
Republicans took control of the Alabama Senate in 2010 after 135 years of Democratic control.
The general election will be on November 6.
Print this piece
Sessions attacks Tuberville's views on China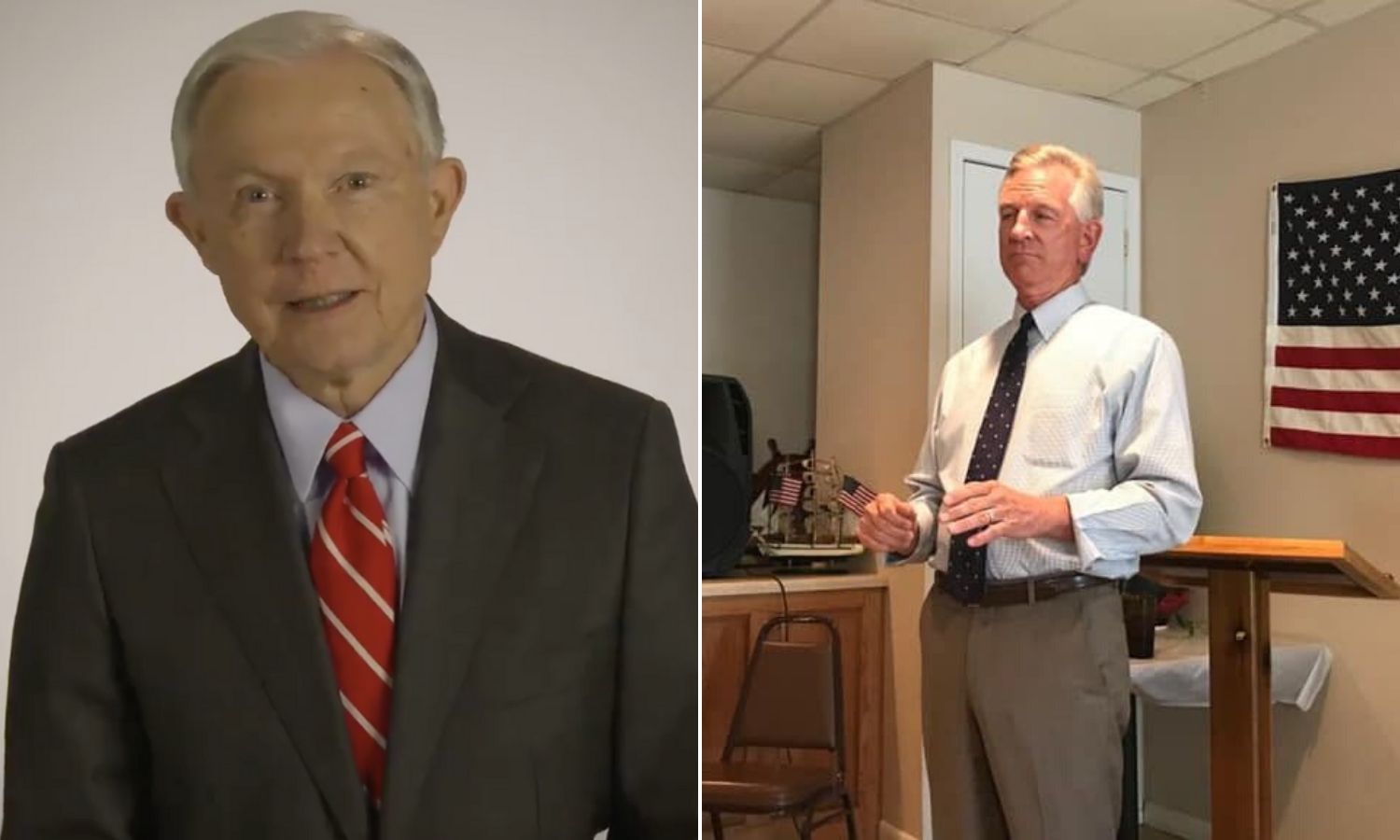 Former Sen. Jeff Sessions, R-Alabama, rolled out an ambitious, comprehensive plan to hold the Chinese government accountable for what Sessions called a cover-up of the coronavirus that has killed tens of thousands of people and devastated economies worldwide.
In an interview Thursday on the Matt & Aunie radio show on Talk 99.5 in Birmingham, for Auburn head football Coach and current GOP Senate candidate Tommy Tuberville expressed his views on China.
Matt Murphy asked: What do you see happening with China?
"Well, we can't worry about China right now…" Tuberville responded.
"You say you don't need to worry about China, but this came from China and our economy depends on China," Murphy asked on follow up. "Specifically how to overcome some of that dependence on Chinese goods and specifically in the pharmaceutical industry because right now we're dependent on the country that covered this up."
"Now we're seeing firsthand the results of letting everything go to China," Tuberville said. "The good thing about this is we'll have manufacturing come back and drugs and all those things….we're headed in that direction, just the simple fact that we can't control our own destiny. Everything's controlled by China. But that'll take care of itself."
During the show, Tuberville also characterized the Wuhan Virus, which has killed over 53,000 people and infected more than 1 million people across the globe, which then including over 1,300 people in Alabama, as "just a virus."
Jeff Sessions issued a statement critical of Tuberville on Friday in response.
"Amazingly, Tommy Tuberville said yesterday, 'We can't worry about China right now,"" Sessions quoted. "China is where the virus is from, and their deliberate lies hid the danger and resulted in a pandemic that never should have happened. We must take on China now and win, not run scared like Tommy Tuberville."
"There are over 1 million infected with the Wuhan Virus, and more than 1,300 in Alabama already," Sessions continued. "This is serious. But Tommy Tuberville said yesterday that 'this is just a virus.' What planet is he on? Tuberville is clueless. No wonder he's scared to debate me. We must stop relying on China for our critical medicines and equipment. I have a detailed plan to fix it. Amazingly, Tuberville also said yesterday, 'Everything's controlled by China, but that'll take care of itself.' Wrong! We must lead with action, this will not 'take care of itself.'"
On Thursday, a U.S. intelligence report claimed that China understated the damage that the coronavirus was doing in their country.
"Alabama's next Senator must be a leader who has the drive and determination to push a Congress that is too often unwilling to confront the critical issues of our time," Sessions continued. "I have proven my willingness and preparedness to lead from Day One. Tuberville is weak: all talk and no action."
Sessions is a former Senator, U.S. Attorney General, Alabama Attorney General, Chairman of the Alabama Republican Party, U.S. Attorney, asst. U.S. Attorney, and U.S. Army Captain.
The Republican primary runoff has been moved to July by Alabama Governor Kay Ivey (R) due to fears of the coronavirus. The virus is believed to have originated in Wuhan City, Hubei Province, China in late 2019.
As of press time, 10,943 Americans have died from COVID-19 including 53 Alabamians. 367,650 Americans have been diagnosed with COVID-19, including 2,006 Alabamians. At this point, only 240 Alabamians are confirmed hospitalized with COVID-19.
COVID-19 is the medical condition caused by a strain of coronavirus first identified late last year in Wuhan City, Hubei Province China, SARS-CoV-2. Since then it has spread across the globe infecting 1,346,566 persons that we are aware of killing 74,697 people.
The winner of the Republican primary runoff will then face Senator Doug Jones (D-Alabama) in the November election.
Print this piece