Hagan is "hitting the campaign trail hard"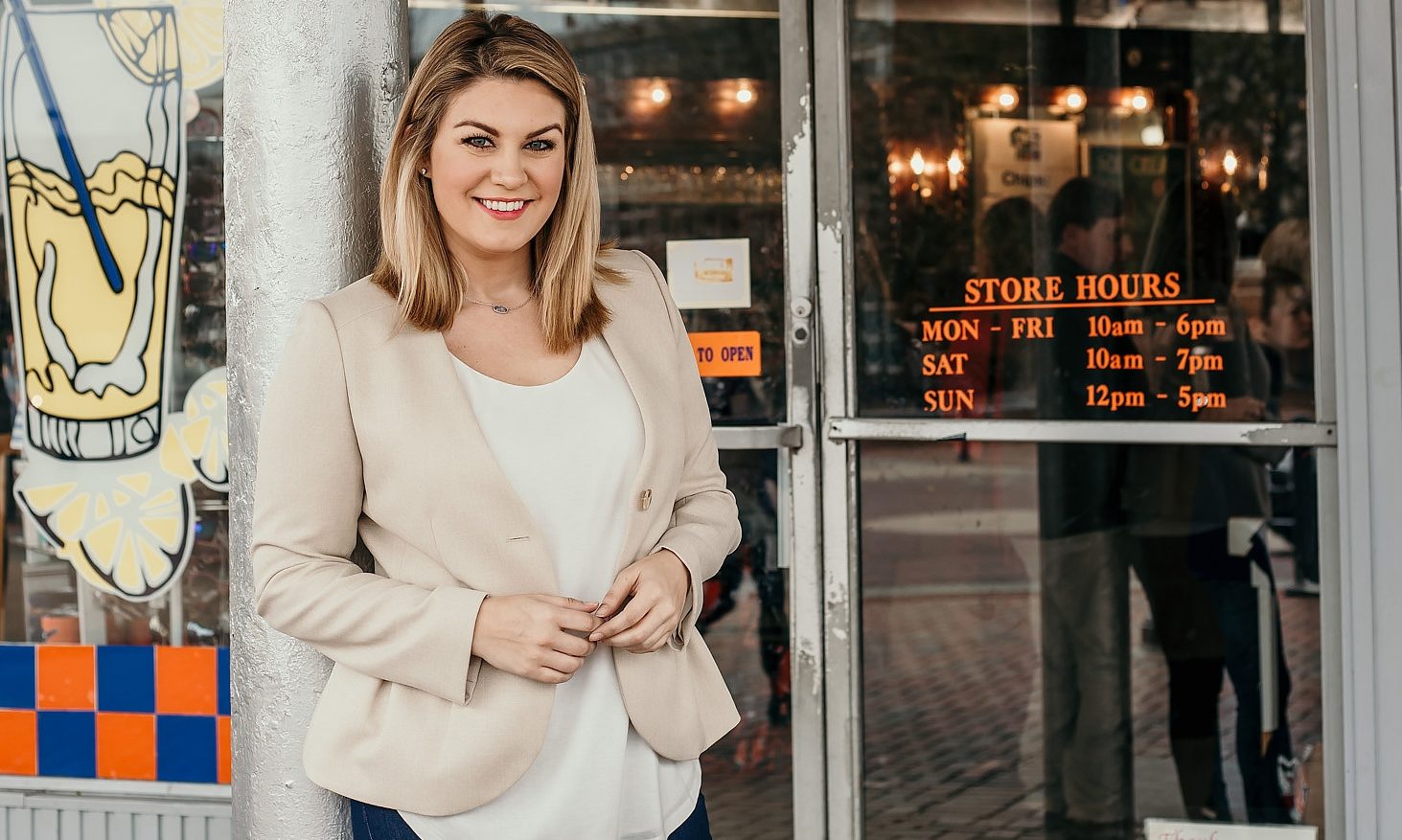 House District Three candidate Mallory Hagan (D) reports that she is "hitting the campaign trail hard." Hagan is a former Miss America who is challenging incumbent Congressman Mike Rogers (R-Saks).
"November will be here before you know it, and we are hitting the campaign trail hard," Hagan said in a statement to supporters. "Democrats, Republicans, first time voters, and unregistered people are all telling me the same thing; they are ready for a brighter future for their family, friends, and Alabama. I can feel the momentum and energy revving up and I am so excited for change. I hope you are, too."
The Hagan campaign announced that last week they launched, "Women of 100, a brand new opportunity to network with women across Alabama and around the country. By joining our movement, women will have exclusive ways to connect with other women who want to expand their network and make a difference. With 4 women under 40 in congress and women only compromising 20% of congress, we must stand together to elect more women to represent us and this is a great way to do it!"
Hagan was interviewed by the Walk and Talk Podcast with Tony Oravet and Holt Ingalls. In downtown Opelika at Collaboration Station, Mallory spoke of the top issues and why Mallory decided to run. Hagan said that the issues of this district are so important and that she is ready to fight to improve communities across the district.
On Thursday, Hagan met Southern Union's new President Todd Schackett. They discussed how career and technical education is essential for students and bringing good jobs to the district.
"We must help more young people get an education they can use to build a career with and that will prepare them for the 21st century economy," the Hagan campaign added. "Our community colleges are vital to our children being ready to compete in today's job market."
Hagan had campaign stops at both Anniston's and Opelika's National Night Out events. These are ways for neighbors to come together and promote peace in their community. Hagan and team spoke with voters about why Mallory's ideas for bringing jobs to our district, investing in education, and providing more affordable and accessible health care options. They also spent time registering new voters.
Hagan was invited to a meeting with Pride on the Plains and the Human Rights Campaign to talk about issues facing the LGBTQ community.
On Saturday Hagan and her team went to the Cleburne County Fair in Heflin to meet voters and register young folks to vote, many for the very first time this year.
Over the weekend Hagan's campaign had several voter registration drives all around Auburn to get all the new students who are coming into town for early move in weekend. They registered over 100 voters and will be out again next weekend as thousands of students come into Auburn from around the country.
Hagan is asking for both money and for more volunteers.
Rep. Rogers is running for his ninth erm in the U.S. House of Representatives.
First presidential debate is tonight
Tuesday's debate, set to begin at 8 p.m. CST, will be moderated by Fox News Sunday anchor Chris Wallace.
President Donald Trump and former Vice President Joseph Biden, the Democratic nominee for president, are preparing for Tuesday night's debate.
Tuesday's debate will be moderated by Fox News Sunday anchor Chris Wallace. The debate will be at 8 p.m. CST and is being hosted at Case Western Reserve University and the Cleveland Clinic in Cleveland, Ohio.
Due to COVID-19, the two candidates and the moderator will not shake hands. There will be a small number of ticketed guests inside the debate hall, along with debate officials, crews and TV network anchors including Fox News.
Trump has prepared with help from former New Jersey Governor Chris Christie and former New York City Major Rudy Giuliani but has chosen not to have traditional lengthy practice sessions.
Trump is suggesting he doesn't want to overdo it.
"Sometimes you can go too much in that stuff," Trump told reporters on Sunday.
Biden has been holding mock debate sessions with senior adviser Bob Bauer and top aides, according to CBS News.
"I'm prepared to go out and make my case as to why I think he's failed and why I think the answers I have to proceed will help the American people, the American economy and make us safer internationally," Biden said.
"The president prepares by being president," Trump campaign communications director Tim Murtaugh reportedly said. "And by regularly facing hostile news media. That's pretty good practice by any measure."
The debate as to whether Trump should have appointed Judge Amy Coney Barrett to fill the vacancy on the Supreme Court created by the death of Ruth Bader Ginsburg will almost certainly come up.
"Joe Biden spent a lot of time in his basement to study up," said Lara Trump, the president's campaign adviser and daughter-in-law. "He's been in this game for 47 years. I assume he'll do OK. Quite frankly, the bar has been lowered so much for Joe Biden that if he stays awake for the whole thing it's like maybe he won."
The two candidates are running very different campaigns.
From March until the last week in August, according to news reports, Biden made no in-person speeches or campaign appearances. Biden's events since have been rare and attended by just a few invited guests.
Trump, on the other hand, has been holding mass campaign rallies. Trump has held 14 in-person rallies in September including in swing states New Hampshire, Michigan, Wisconsin, Nevada, Florida, Virginia and Minnesota with multiple trips to Ohio, North Carolina and Pennsylvania.