During a recent presser, Alabama Gov. Kay Ivey spoke briefly about the possibility of a state lottery. In usual fashion, she committed to letting the people vote but stopped far short of saying she personally supported a lottery. As reported by al.com's John Sharpe, Ivey said, "If people want to vote, that is fine."
Gov. Ivey followed that remark according to Sharpe saying,"Our budgets are strong. We are able to do what we need to do. Alabama is at work, we are working, and it's working."
In response to Alabama Political Reporter's request for clarification on Gov. Ivey's comments, her office said that she was referring to the State General Fund and Education Trust Fund budgets.
"Governor Ivey believes that our state's General Fund and Education Trust Fund are strong," said spokesperson Daniel Sparkman. "That is based on the Evidenced Based Budgeting pilot program that is being used in some state agencies right now."
Evidenced Based Budgeting took hold on the federal level in 2012, with a directive from then-President Barack Obama's Office of Management and Budget.
"Agencies should demonstrate the use of evidence throughout their Fiscal Year (FY) 2014 budget submissions. Budget submissions also should include a separate section on agencies' most innovative uses of evidence and evaluation," the May 18, 2012, directive read. "Many potential strategies have little immediate cost, and the Budget is more likely to fund requests that demonstrate a commitment to developing and using evidence. The Budget also will allocate limited resources for initiatives to expand the use of evidence."
Likewise, Gov. Ivey's Office said she, "is committed to ensuring that state resources are being spent in the right way and that a thorough review of where funds are spent is conducted. And that the strength of the budget is a direct reflection of the good economy and her success in attracting new jobs to Alabama."
A 2014 report by the Pew-MacArthur Results First Initiative outlined the first comprehensive framework for policymakers to follow in building a system of evidence-based governing.
The report presents five key components to implementing evidence-based policymaking:
Program assessment. Systematically reviewing available evidence on the effectiveness of public programs.
Budget development. Incorporating evidence of program effectiveness into budget and policy decisions, giving funding priority to programs that deliver a high return on investment of public funds.
Implementation oversight. Ensuring that programs are effectively delivered and are faithful to their intended design.
Outcome monitoring. Routinely measuring and reporting outcome data to determine whether interventions are achieving desired results.
Targeted evaluation. Conducting rigorous evaluations of new and untested programs to ensure that they warrant continued funding.
A report by The Business of Federal Technology also found that on the same day in May 2012, the Obama Administration issued a second memo which pertained to, "the higher-level budgeting approach OMB wants agencies to take, with evidence-based budgeting fit into the larger context, part of an effort to cut the federal deficit with reduced spending."
The memo reads, "Unless your agency has received different guidance from OMB, your overall agency request for 2014 should be 5 percent below the net discretionary total provided for your agency for 2014 in the 2013 Budget."
Since the Republican takeover in 2010, there has been a push to cut government spending and Ivey's adoption of an Evidenced Based Budgeting pilot program is another step that is more evolutionary than revolutionary.
But how this justifies Gov. Ivey's statement that "Our budgets (plural) are strong," remains a mystery.
The State's General Fund Budget provides money for all of Alabama's non-education agencies and programs, including Medicaid, is $1.8-billion for the fiscal year 2019.
The General Fund Budget level-funded most state's agencies during the 2017 Legislative Session. But level-funding was only possible by using money taken from BP Oil Deepwater Horizon Oil Spill settlement.
Republican Senate General Fund Budget Chair Trip Pittman last legislative session predicted the state's General Fund budget for the next fiscal year would be at least $300,000,000 in the red.
If the state continues to experience its current revenue growth, that number may be cut in half.
The Education Trust Fund Budget for the fiscal year 2019 is $6.63 billion in total appropriations and is the largest education trust budget in over ten years. But schools are still underfunded according to all reports and remain at the bottom of national rankings.
Ivey Democrat rival Tuscaloosa Mayor Walt Maddox says her statement about the budgets is another example of the Governor being out of touch. Ivey's office says it's about budgeting, not the budgets.
FBI, DOE investigating potential fraud in Alabama virtual schools
The investigation of the virtual schools, and the allegations of improperly boosting enrollment figures to generate more tax dollars, would be similar to federal investigations of virtual schools in other states. As in those investigations, the alleged wrongdoing in Alabama involves tens of millions of dollars in tax money.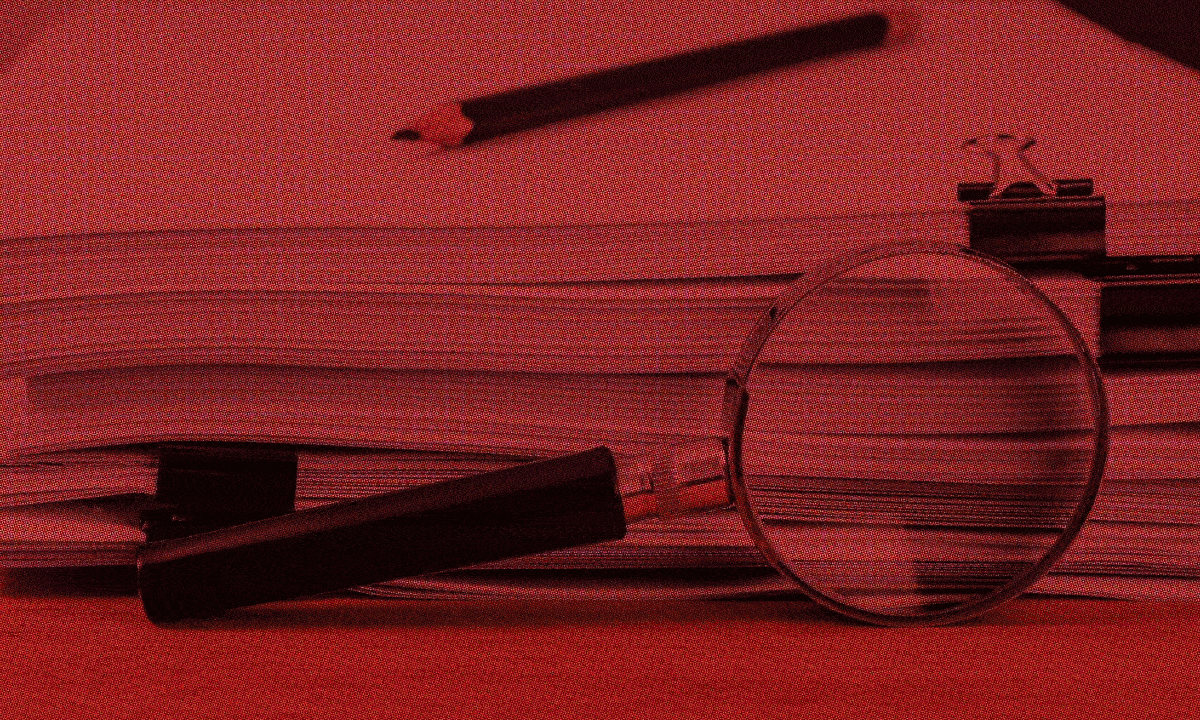 The FBI and the U.S. Department of Education have been conducting a lengthy and wide-ranging investigation into multiple virtual schools in Alabama, focusing specifically on those schools falsifying student enrollment records to drive up state reimbursements, potentially costing taxpayers tens of millions of dollars over the past five years, several sources and various documents and recordings obtained by APR show.
The investigation, the sources told APR, is centered on two schools in Limestone County — the Alabama Connections Academy in the Limestone County system and Renaissance Academy in Athens City — but is not limited to those schools. The sources each participated in interviews with the FBI and DOE in this investigation and asked for anonymity out of fear of losing their jobs. 
APR was provided a recording of agents from the FBI and DOE conducting a joint interview with officials in Limestone County, and asking specific questions about the virtual schools in those districts, the superintendents in charge and about irregularities involving student enrollments. 
The home of Athens City superintendent Trey Holliday was raided by FBI agents in June, and the Bureau confirmed at the time that the raid was part of an ongoing investigation. 
In addition, three sources have confirmed to APR that officials working at the Alabama State Department of Education have been interviewed by the FBI and DOE and the state has provided records and other information to aid in the investigation. The sources each have intimate personal knowledge of the investigation, but spoke on condition of anonymity because they're not authorized to provide such details.
When asked for an official comment on the investigation, a spokesperson for ALSDE directed APR to the office of the U.S. Attorney for the Middle District of Alabama. 
A spokesperson for the USA Middle District office declined to comment or confirm the existence of an investigation — a standard response when an investigation is ongoing but has yet to produce indictments — but did acknowledge the raid of Holladay's house in June.  
The investigation of the virtual schools, and the allegations of improperly boosting enrollment figures to generate more tax dollars, would be similar to federal investigations of virtual schools in other states. As in those investigations, the alleged wrongdoing in Alabama involves tens of millions of dollars in tax money. 
In less than three years, Limestone's general fund budget has swelled from a reserve balance of around $2 million to now more than $20 million; Athens has experienced a similar uptick in revenue the last five years. 
Sources told APR that investigators also suspect that there has been illegal personal gain by both school system employees and individuals working with third parties that operated the virtual programs, and indictments could come before the end of the year. 
Virtual Schools
In 2015, the Alabama Legislature passed a virtual school bill, allowing for school districts to operate one of two kinds of virtual schools. Local school boards could decide to operate their own virtual school, contracting with an outside entity for only the software and platform, but otherwise hiring teachers and controlling the school like any other in their district. Or local school districts can contract with an outside entity to provide all of the services — from hiring the teachers and monitoring classroom performance to aligning with state standards and meeting the needs of disabled students — and the local central office would serve as a simple pass-through for payments. 
Those payments are also key. Under that virtual school bill, students enrolled in virtual schools earn the district the same in per-pupil funding as a student enrolled in traditional schools. So, even if a child in the Black Belt is enrolled in a virtual school hundreds of miles away in Limestone County — and several reportedly are — and never sets foot in the county or a local school building, Limestone still gets the $6,000-per-pupil allotment for that student. 
This setup, of course, makes virtual schools extremely profitable — both for local districts and for the outside companies hosting the schools. 
Limestone's Connections Academy, the largest virtual school in the state with more than 2,500 students enrolled this school year, falls into the second category of virtual schools — one in which the outside company, Pearson, handles all functions and Limestone gets a small percentage each year for serving essentially as a pass-through. APR requested a copy of the Pearson-Limestone contract but it had not been made available prior to publishing. 
Those types of contracts, however, have raised red flags with several local superintendents and even with officials at ALSDE, all of whom see massive potential for fraud and waste. At least two bills have been pushed since the passage of the original virtual schools bill that would close loopholes and put extra safeguards in place. Neither passed. 
"We've been sitting on a time bomb, and everyone knew it was ticking," said one county superintendent. "There has never been enough oversight of these schools. Even when you saw the horror stories in other states, no one did anything."
As it stands, companies, such as Pearson, are allowed to make almost every decision, and local officials are oddly and surprisingly unconcerned with how the schools make decisions. Or even what decisions they're making. 
For example, Limestone County officials, including two superintendents and multiple employees, couldn't tell APR or the FBI and DOE approximately how many teachers were employed at its virtual school. In addition, they didn't know how those teachers were hired, if they were required to be certified or if they were adhering to Alabama standards. 
And their inability to answer those fairly basic questions came after Limestone County had been duped once into virtual school fraud scheme that cost the district millions of dollars and more than 100 laptop computers.   
The Investigation
According to Mark Isley, the former human resources director for Limestone County Schools, an investigator from the FBI and one from the DOE showed up unannounced at the system's central office last September and began grilling then-superintendent Tom Sisk, Isley and others about the virtual school in Limestone County and a similar school in Athens, where Holladay served as superintendent. 
A recording of that interview was later provided anonymously to APR, and the two investigators can be heard asking specific questions about the enrollment figures in Limestone's virtual school, whether the system had verified the authenticity of each student enrolled and how much interaction the Limestone virtual school had with the Renaissance school in Athens. 
"They clearly knew way more than they let on, and you could see that as the interview progressed and they laid out evidence of fraud taking place," Isley said. "I was not shocked. I think anyone who was honest would tell you that they either didn't know hardly anything that was happening in that (virtual) school or they suspected something wasn't right."
The two agents also asked Sisk in-depth questions about Limestone's first attempt at operating a virtual school in the 2016-17 school year. On the recording, Sisk said that he signed a contract with an entity named Educational Opportunities to provide a full virtual school and enrolled more than 200 students. 
"Two to three months into it," Sisk said, officials from ALSDE contacted him and told him that the students enrolled in the Limestone virtual school were also enrolled in private schools around the state. On the recording, one of the agents asking questions provides Sisk with a letter that was sent in 2017 by Sumter Academy to parents of students at that now-defunct private school. The letter informs parents of a new virtual opportunity in which their students can be "dually enrolled" in both Sumter and a virtual school hosted by Limestone County. The letter also offered free laptops to students who signed up. 
Limestone County never recovered the laptops it provided to Educational Opportunities. 
"I guess we can see where our laptops went," Sisk says to the agents. 
A week after the interview with the FBI and DOE, Sisk resigned at Limestone County to take a job superintendent's job in Tennessee. He resigned shortly after taking the job when it was learned by that school system that his doctorate degree was allegedly purchased from an online school in Pakistan. 
Reached by phone, Sisk declined to comment, saying "I'm retired now. Limestone has a new superintendent who can answer your questions." 
The Isley Problem
During the interview with Sisk, it becomes obvious, as the FBI and DOE agents pepper him with questions and press him for specifics, that they suspect a certain level of collusion between Limestone County — or, at the very least, its virtual school provider — and officials at Sumter Academy. The agents press Sisk to explain how Sumter could be offering a stipend and laptops to students who sign up without Limestone being in on the fraud. 
Sisk maintains that he had no clue about any of it and shut it down as soon as he was informed by ALSDE officials of the potential fraud. 
What happened to that potential fraud — and whether it was ever reported or investigated by state or local officials — is unclear. Neither Sisk nor ALSDE would discuss it. But on the recording, Sisk is quite adamant that he knows nothing about what happened to Educational Opportunities and never chased down where the district's 100 laptops ended up. 
But that virtual school would not be Limestone's only problem. Following the interview, Isley said he told the FBI and DOE agents of current, equally-troubling issues with Limestone's current virtual school, Connections Academy. 
Among the issues: Connections was failing to follow guidelines for serving disabled students, putting at risk millions in federal funding, and there was a huge discrepancy between the teacher units for which Pearson, the company that operated Connections Academy, was billing the state and the number it appeared to actually employ. 
According to Isley, who was responsible on forms sent to the state for "placing" teachers — essentially the act of accounting for the teacher units that were provided by the state by showing where those teachers were employed within the district — Pearson was claiming more than 100 teacher units, yet Limestone had placed no more than 23. 
"That's all I could find, and I thought it was weird and that someone should look into it," Isley said. "I'm in charge of HR, you know. It's my job to make sure the teachers are there."
Isley isn't alone in his concerns. Two other sources, including one long-serving financial officer currently working for a school district in Alabama, viewed Connection Academy's teacher data and concurred that a large discrepancy exists. 
What that discrepancy means, however, is unclear. On paper, it should be impossible for such a gap, because the state requires each district to submit a detailed report of all teachers employed, their years of service and their certification levels. Those numbers are compared to the teacher-unit funding each district receives, and adjustments are made. 
Still, there seems to be an issue somewhere. Current Limestone County superintendent Randy Shearouse told APR that Connections Academy planned to employ roughly 107 teachers for the upcoming school year. That would be a slight decline in teachers despite an enormous uptick in students — Connections will have nearly 600 additional students this year. 
Shearouse, who was named superintendent in June, said he couldn't speculate on the numbers because he hadn't been on the job long enough to dig into them. He also said he was mostly unaware of the investigation of the virtual school, having only heard about it. 
For raising the concerns, Isley was promptly shuffled out at Limestone in a very public fashion. He was placed on leave last January for reasons that the district refused to reveal, although it hinted to media outlets that Isley was the subject of an investigation. (Limestone's attorney actually argued in a court filing that the district had no duty to inform employees why it placed them on paid leave.) A short time later, the district began termination proceedings against Isley, a former county superintendent who had been on the job less than two years. 
In documents submitted to the state department of education, Limestone listed four reasons for its decision to terminate Isley mid-year, including the very odd charge of improper dumping of a Christmas tree and ornaments at a thrift store and a discrepancy with how Isley documented time off. 
Dates on the supporting documentation, obtained by APR, shows that Mike Owens, who was serving as the acting superintendent at the time, didn't collect a single piece of evidence to support terminating Isley prior to placing him on leave. In fact, two of the incidents happened months before — one of which Isley discussed with Owens — and didn't receive a reprimand of any kind. 
Isley eventually settled with the Limestone system and agreed to a forced resignation. He remains unemployed. 
"The guy is a boy scout," said Isley's attorney, Shane Sears. "Even when it's to his own detriment, he's going to do the right thing and speak up. That's what happened here. All you need to know about this is how they reacted to what he was saying."
A Bigger Issue
The investigation being conducted by the FBI and DOE clearly has not stopped in Limestone County. Sources confirmed to APR that in addition to state and Limestone/Athens officials interviewed, the FBI has also talked with people connected to Sumter Academy and to officials at a virtual school in Eufaula, as well as to numerous people affiliated with multiple third-party virtual school providers.
Their focus, in each instance, involves virtual schools inflating enrollment numbers in order to secure more federal, state and local funding. Sources told APR that the FBI and DOE are exploring a variety of avenues by which those numbers have been inflated, including enrolling private school students, homeschool students and prisoners. 
The latter appears to be the primary issue in Athens, three sources familiar with that investigation told APR. The Renaissance Academy, which was started in 2015 in Athens, began enrolling prisoners the same year, pulling in more than 600 enrollees from Alabama's prisons around the state, and pulling in the $6,000-plus-per-pupil funding that went with them. 
But according to sources, the Renaissance school did a particularly poor job of tracking those prisoners, and investigators have found instances of long-since-released prisoners still being on the Renaissance rolls. 
"Dr. Holladay has been an educator for over thirty-five years," said Holladay's attorney, Joe Espy. "There are no charges pending against him and if any are filed, he will vigorously defend them."
Holladay is not alone in hiring legal representation. At least two other individuals involved in either the Limestone County or Athens investigations have hired Montgomery attorneys. 
Whatever comes of potential criminal charges, though, there is little doubt that state lawmakers have to find ways to secure the virtual school setup, and to instill some level of oversight. 
"This is like the wild west out there right now," said a longtime ALSDE employee. "People have quickly figured out that no one is watching what's going on here and they're taking advantage. We're talking about millions of dollars lost to fraud. And, oh, by the way, the schools they're providing aren't great either. This can't go on."