Sewell receives briefing from EPA on 35th avenue Superfund site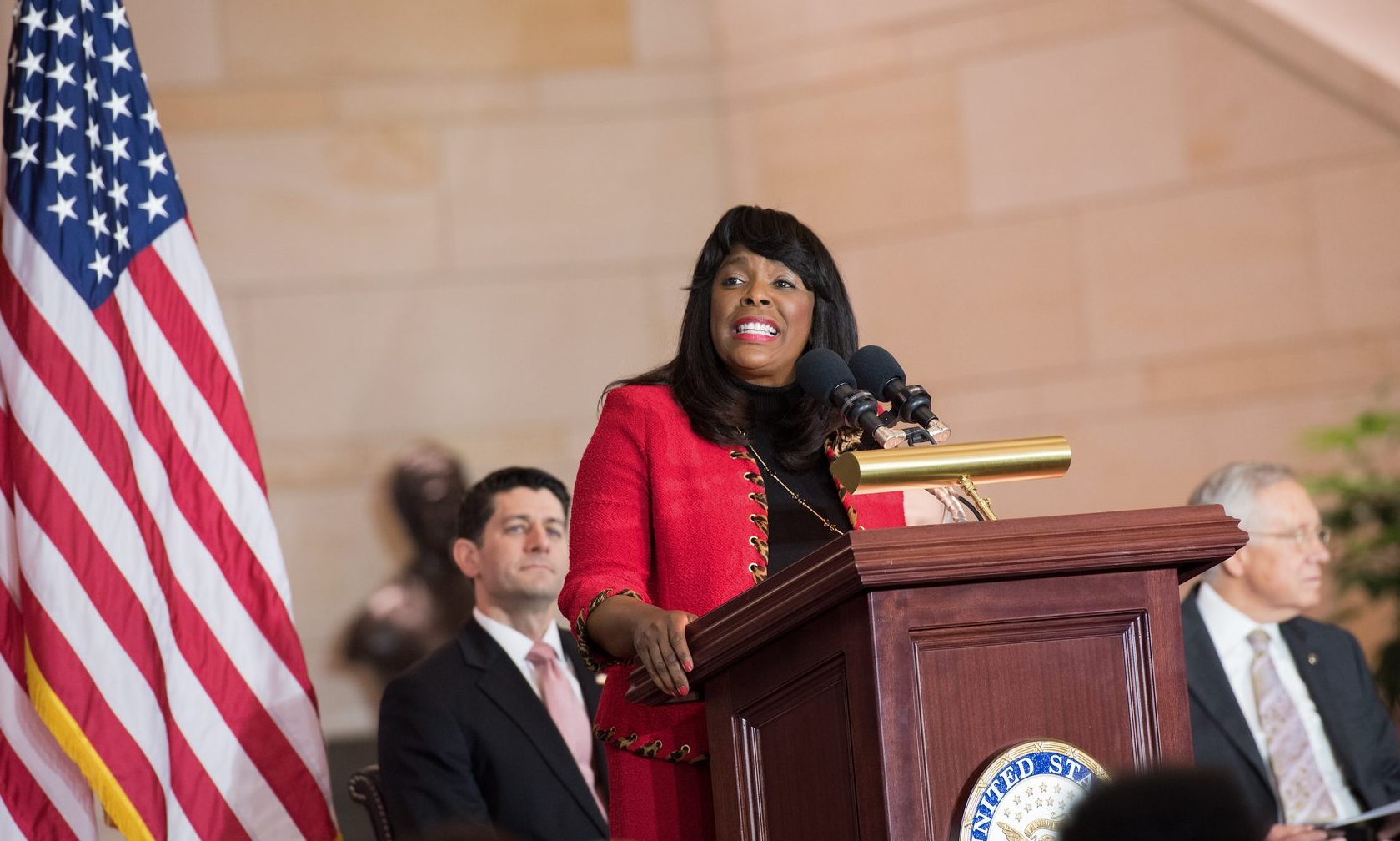 Wednesday, Congresswoman Terri Sewell, D-Selma, joined Birmingham Mayor Randall Woodfin and local officials at a tour of the 35th Avenue Superfund site. The Environmental Protection Agency (EPA) updated the officials on the progress being made at the site.
"Today elected officials and community leaders received an EPA briefing on the status of the North Bhm cleanup and toured removal sites." Congresswoman Sewell said on social media. "We renewed our commitment to work together to secure the health and quality of life for all the residents!"
The EPA claims that the area has excessive levels of toxins from nearby industrial sites and is in the process of removing contaminated soil from the area.
"No neighborhood should ever be left with toxic soil – that's an environmental injustice that hurts our families and our children," Rep. Sewell said. "We're joining together today in our fight for a full cleanup that corrects that injustice. Our families deserve better."
"Progress has been made at the North Birmingham 35th Avenue Superfund Site but we have much more work to do," Birmingham Mayor Randall Woodfin stated. "Our residents deserve better."
The EPA briefed the officials on progress at the site.
"What's concerning all of us is the fact that there are 500 or so sites that are either abandoned properties or people refused to allow the EPA to come on and remove from those sites," Sewell said. "I think it's important to get active members of the community involved" to reach out to residents that would rather not have the EPA digging up all of their yards.
"There are real, tangible issues here that have affected people where they live, where they eat, where they sleep every single day," Woodfin said. "What we're committed to, based on everything that has happened, is that this area gets the resources, focus and attention it needs to make sure the residents get what they need to be safe."
The EPA had wanted to add the site to the National Priority List and expand it.
That move met stiff opposition from state and local officials.
Bipartisan majorities of both Houses of the Alabama Legislature passed a resolution rejecting NPL status and the EPA's efforts. Governor Robert Bentley (R), Attorney General Luther Strange, the local NAACP, and the managing council of the Alabama Department of Environmental Management (ADEM) all rejected that recommendation. Without state approval EPA can not add a site to the NPL list.
Prioritization would have allowed EPA to just clean up the sites and collect from the alleged polluters later for the cost of their cleanup, rather than having to negotiate. The corporations that might have had to pay that bill strongly objected to giving the feds that kind of authority. The state would also have had to pick up a portion of the costs.
State Representative Oliver Robinson, D-Birmingham, organized a grassroots effort to fight the EPA's efforts.
In July a federal jury found Drummond Company Vice President David Lynn Roberson and Balch & Bingham partner Joel Gilbert guilty of having paid Rep. Robinson for his efforts. Robinson cut a plea deal with federal prosecutors in exchange for his assistance in prosecuting Gilbert and Roberson.
Woodfin and Sewell have both sent letters to EPA asking them to reconsider placing the 35th Avenue site on the NPL, in light of the role that public corruption played in the efforts to block NPL status in 2016.
In the letter to EPA Administrator Andrew Wheeler, Woodfin said: "As a result of these illegal actions, thousands remain at risk, including the 1,070 people living in 394 public housing units and 751 children attending Hudson K-8 school."
"The United States Attorney has already done their part by exposing this criminal hoax and bringing those responsible to justice," Woodfin wrote. "Still these injustices continue until The North Birmingham 35th Avenue Superfund Site is placed on the National Priorities List and all necessary resources are provided to the people of this community."
Congresswoman Terri Sewell is seeking her fifth term in the United States Congress representing Alabama's Seventh Congressional District. Rep. Sewell has no opponent.
Civil rights leader Bruce Boynton dies at 83
The Dallas County Courthouse Annex will be renamed in honor of Boynton and fellow Civil Rights Movement leader J.L. Chestnut.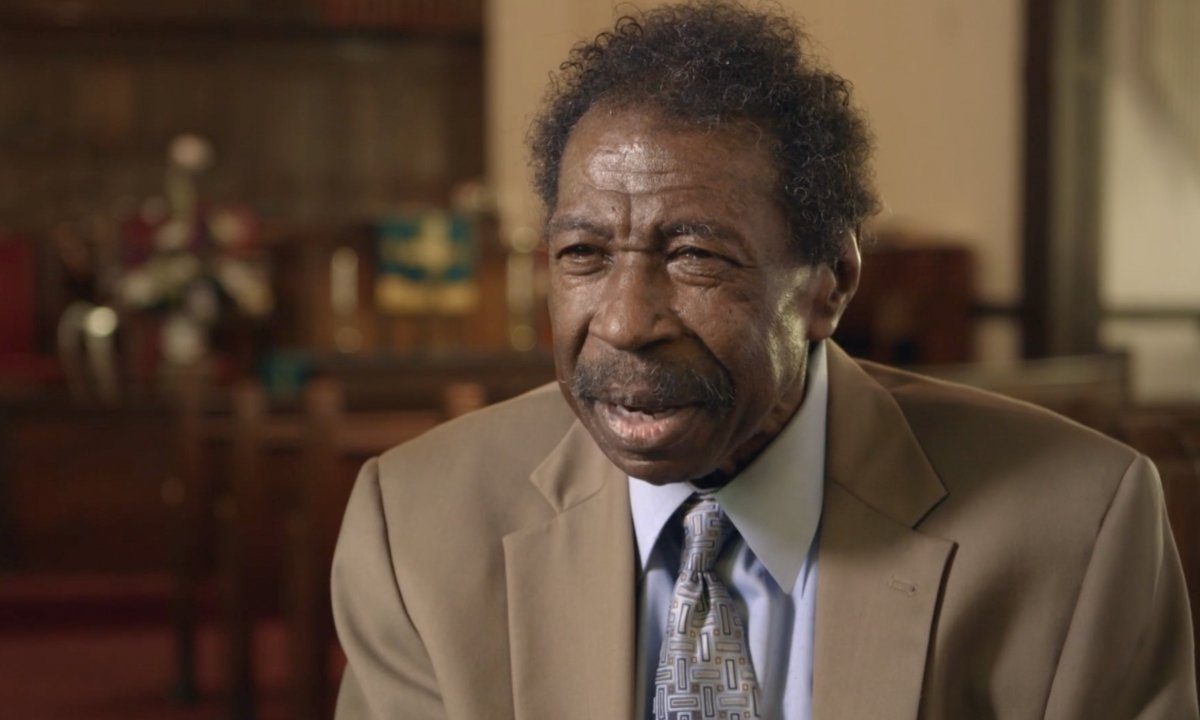 Selma attorney and Civil Rights Movement leader Bruce Carver Boynton died from cancer in a Montgomery hospital on Monday. He was 83. The Dallas County Courthouse Annex will be renamed in honor of Boynton and fellow Civil Rights Movement leader J.L. Chestnut.
"We've lost a giant of the Civil Rights Movement," said Congresswoman Terri Sewell, D-Alabama. "Son of Amelia Boynton Robinson, Bruce Boynton was a Selma native whose refusal to leave a "whites-only" section of a bus station restaurant led to the landmark SCOTUS decision in Boynton v. Virginia overturning racial segregation in public transportation, sparking the Freedom Rides and end of Jim Crow. Let us be inspired by his commitment to keep striving and working toward a more perfect union."
Boynton attended Howard University Law School in Washington D.C. He was arrested in Richmond, Virginia, in his senior year of law school for refusing to leave a "whites-only" section of a bus station restaurant. That arrest and conviction would be appealed all the way to the U.S. Supreme Court where Boynton and civil rights advocates prevailed in the landmark case 1060 Boynton vs. Virginia.
Boynton's case was handled by famed civil rights era attorney Thurgood Marshal, who would go on to serve on the U.S. Supreme Court. The 1960 7-to-2 decision ruled that federal prohibitions barring segregation on interstate buses also applied to bus stations and other interstate travel facilities.
The decision inspired the "Freedom Rides" movement. Some Freedom Riders were attacked when they came to Alabama.
While Boynton received a high score on the Alabama Bar exam, the Alabama Bar prevented him from working in the state for years due to that 1958 trespassing conviction. Undeterred, Boynton worked in Tennessee during the years, bringing school desegregation lawsuits.
Sherrilyn Ifill with the NAACP Legal Defense Fund said on social media: "NAACP LDF represented Bruce Boynton, who was an unplanned Freedom Rider (he simply wanted to buy a sandwich in a Va bus station stop & when denied was willing to sue & his case went to the SCOTUS) and later Bruce's mother Amelia Boynton (in Selma after Bloody Sunday)."
His mother, Amelia Boynton, was an early organizer of the voting rights movement. During the Selma to Montgomery Voting Rights March in 1965, she was beaten on the Edmund Pettus Bridge. She later co-founded the National Voting Rights Museum and annual Bridge Crossing Jubilee in Selma. His father S.W. Boynton was also active in the Civil Rights Movement.
Bruce Boynton worked for several years at a Washington D.C. law firm but spent most of his long, illustrious legal career in Selma, Alabama, with a focus on civil rights cases. He was the first Black special prosecutor in Alabama history and at one point he represented Stokely Carmichael.
This year has seen the passing of a number of prominent Civil Rights Movement leaders, including Troy native Georgia Congressman John Lewis.