More problems for Alabama Democratic Party, chairman Worley
Now the Democratic National Committee is involved in the Alabama Democratic Party's problems.
Ralph Young, an elected member of the Jefferson County Democratic Club, filed a complaint last week with the national party, alleging that Nancy Worley violated a number of national party bylaws in her quest to be re-elected as party chair.
Worley won a contentious election over Montgomery attorney Peck Fox — a win that was aided by minority chair Joe Reed's hand-picked 35 delegates.
In his complaint, which the DNC must review and Worley must respond to, Young alleged that Worley failed to file proper notice of the Aug. 11 meeting and also that the state party only considers African American members as minorities — a distinction that fails to recognize the national party's gender and racial inclusivity bylaws.
Worley told the Montgomery Advertiser that Young is a "habitual complainer" and said she was confident that state party rules have been followed.
But following state party bylaws, instead of adhering to the DNC's bylaws, is exactly the problem, according to Young.
"Alabama's Democratic Party has fallen behind and isn't in step with the DNC," said  Young. "Alabama Democrats still defines minority singularly, as African-American, while the DNC recognizes a full rainbow of diversity."
The DNC is not likely to take up Young's complaint until its winter meetings, which are scheduled for March.
Mazda, Toyota invest additional $830 million in joint Huntsville plant
The additional investment into the plant, which is to produce new SUV's for both car companies, is for new manufacturing technologies to the production line and additional training for the 4,000 or so expected workers.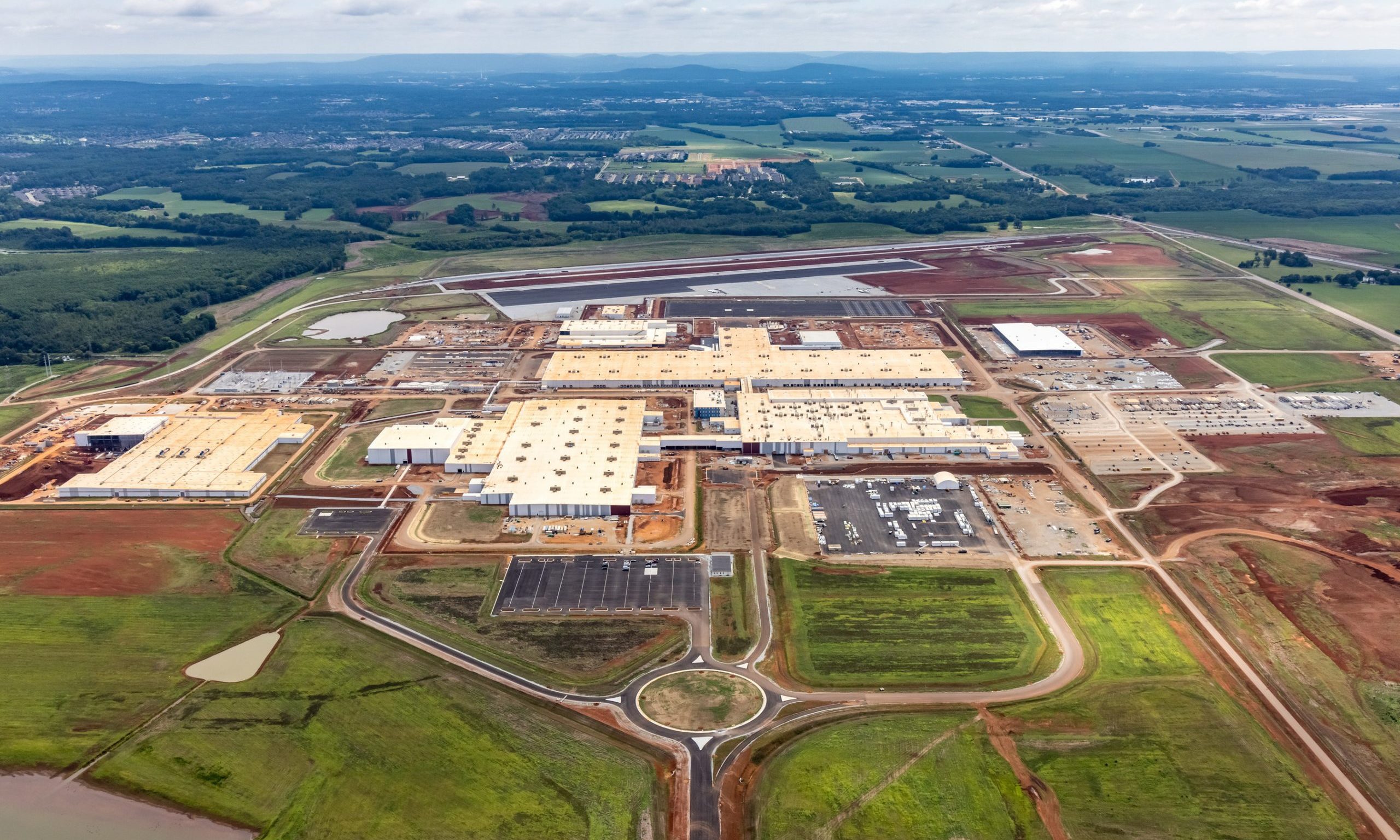 Gov. Kay Ivey on Thursday announced an additional $830 million investment in Mazda Motor Corp. and Toyota Motor Corp.'s joint manufacturing venture, Mazda Toyota Manufacturing, in Huntsville. 
The additional investment into the plant, which is to produce new SUV's for both car companies, is for new manufacturing technologies to the production line and additional training for the 4,000 or so expected workers, according to a press release from Ivey's office. 
"Toyota's presence in Alabama continues to build excitement about future opportunities that lie ahead, both for our economy and for the residents of our great state," Ivey said in a statement. "Mazda and Toyota's increased commitment to the development of this manufacturing plant reiterates their belief in the future of manufacturing in America and the potential for the state of Alabama to be an economic leader in the wake of unprecedented economic change.
The additional $830 million brings the total investment in the project to $2.311 billion and will allow for production line modifications for both of the new models. Once complete, the facility is slated to be able to produce up to 150,000 of a future Mazda crossover model and up to 150,000 of the Toyota SUVs annually. 
The joint venture has already hired approximately 600 of the planned 4,000 new workers, and the companies expect to begin accepting applications again later this year.
"Mazda Toyota Manufacturing is proud to call Alabama home. Through strong support from our state and local partners, we have been able to further incorporate cutting-edge manufacturing technologies, provide world-class training for team members and develop the highest quality production processes," said Mark Brazeal, vice president of administration at MTM, in a statement. "As we prepare for the start of production next year, we look forward to developing our future workforce and serving as a hometown company for many years to come."
Construction on the Huntsville plant is ongoing, with 75 to 100 percent completion on roofing, siding, floor slabs, ductwork, fire protection and electrical, according to the press release. 
"This newest investment by our partners at Mazda Toyota Manufacturing shows the company's continued confidence in the ability of our community to provide a strong, skilled workforce to meet the demands for quality and reliability," Huntsville Mayor Tommy Battle said in a statement. "We look forward to the day when the first vehicles roll off the line."
"We are excited to learn of this additional investment being made by Mazda Toyota Manufacturing," Limestone County Commission Chairman Colin Daly said in a statement. "We continue to be grateful to MTM for their belief in our community and look forward to our partnership with them for many years to co
Greg Canfield, Secretary of the Alabama Department of Commerce, said the new investment will magnify the economic impact of a project that is poised to transform the North Alabama region.
"With this enhanced investment, Mazda Toyota Manufacturing USA is adding new technology and capabilities to a manufacturing facility that was already designed to be one of the most efficient factories in the automotive industry," Canfield said in a statement. "We're confident that the groundbreaking collaboration between Mazda and Toyota will drive growth not only for the companies but also for North Alabama for generations."