Hagan has busy week of campaigning
Democratic Congressional candidate Mallory Hagan is attempting to cover a lot of ground in personal appearances as she campaigns across the 3rd Congressional District this week.
"This week was a stark reminder of how important this election is for every American," Hagan said. "As Senator McCain reminded us, "Americans never quit. Americans never surrender. We never hide from history. We make history." And he's right. Senator John McCain's final words reminded us that American democracy is incredibly resilient, but only so long as we take the responsibility to participate and listen to each other. To put it simply, we cannot think that any one of us can make America great on our own. Our nation is about what we can all do – together."
"From winning world wars and ending humanitarian crises, to creating a place where you can rise out of poverty and reach amazing heights, to building (and rebuilding) the greatest economy the world has known; our success is borne out of a spirit that dwells inside every American," Hagan said.
Last week Hagan attended a meeting of the Calhoun County Young Democrats. There Hagan spoke with voters and community members about the importance of this election. Hagan said that this year's election will determine if we get more of the same, or if we choose actionable change for our communities. Democratic gubernatorial candidate Tuscaloosa Mayor Walter "Walt" Maddox also attended the Calhoun County event.
On Wednesday, Miss Hagan attended the Auburn job and internship fair where students learn about all the different opportunities available during and after college.
Hagan is recruiting volunteers. "If you or someone you know is interested in learning more about how political campaigns work, drop us a line and we'll let you know what you can do to get engaged in this exciting race. There's still time to make a difference before November 6th."
On Wednesday night the Hagan campaign held their first Campaign Cookout of the fall. Their next cookout will be on September 12th.
On Friday, Hagan and her team went to the Auburn versus Opelika High School football game to talk to voters and enjoy this annual matchup between two great teams. Hagan will be at many more local sporting events around the district, between now and November 6.
On Tuesday, Hagan will hold a rally with Congressman Swalwell in Tuskegee from 2:45 p.m. to 4:30 p.m. at 1200 W Montgomery Rd, Tuskegee, AL 36083.
Congressman Swalwell represents California's 15th Congressional District. Representative Swalwell is a member of the House Permanent Select Committee on Intelligence. He is the Ranking Member of the Subcommittee on the Central Intelligence Agency (CIA), and a member of the House Judiciary Committee. He previously served on the Committee on Homeland Security and the Committee on Science, Space, and Technology.
Hagan will also be holding a meet and greet fundraiser event with Congressman Swalwell in Auburn on Tuesday, September 4th, from 5:00 p.m. to 7:00 p.m.
Swalwell spent Monday in Huntsville with Democratic candidate for the Fifth Congressional District Peter Joffrion.
On Wednesday, September 5th Hagan will be holding another meet and greet event in Pell City from 5:30 p.m. to 7:30 p.m. To RSVP for any of the Hagan event details or to volunteer:
[email protected]
Hagan is a 29-year-old former Miss America and former television reporter. She is a native of Opelika.
She is challenging incumbent Congressman Mike Rogers (R-Saks) for the Third Congressional District. The general election will be on November 6.
UAB doctor urges public get flu vaccine as COVID-19 continues to spread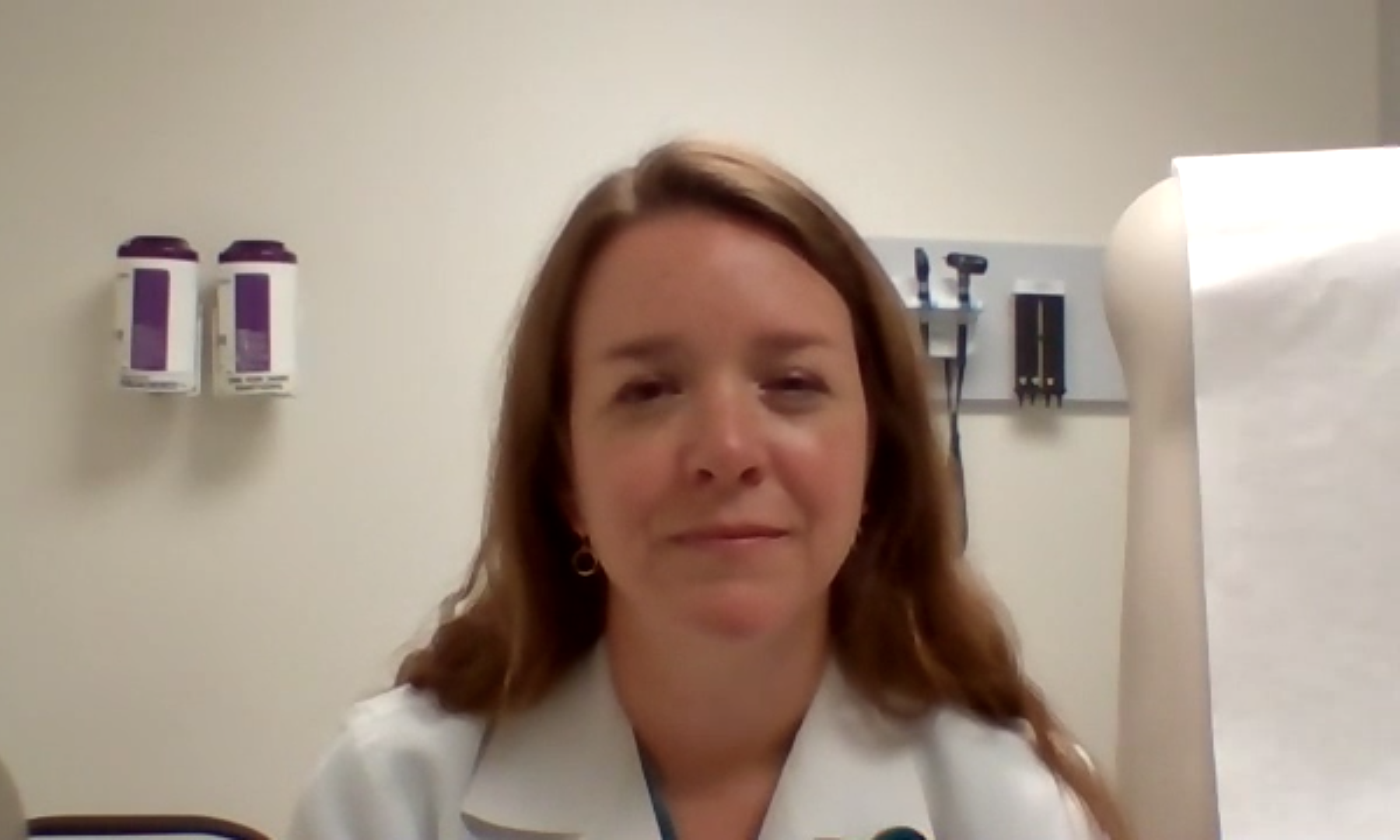 As the flu season nears, Alabama health care providers are encouraging the public to get flu vaccines to prevent stressing hospitals, which continue to care for COVID-19 patients. 
"We just are really encouraging everyone to go ahead and get vaccinated," said Dr. Erin DeLaney, assistant professor in the department of family and community medicine at UAB's School of Medicine, speaking to reporters on Thursday. 
DeLaney said physicians are encouraging flu vaccinations, regular hand washing and social distancing because they're not sure what flu and COVID could look like together.

"We know that there are other respiratory pathogens that together, combined with the influenza virus, can have poor outcomes," DeLaney said. "And we know that the flu and COVID separately can have poor outcomes, so we're hoping to protect as many people as we can." 
DeLaney also discussed what will likely be the challenge for the public in attempting to determine whether they have the flu or COVID-19, which would prompt them to seek coronavirus testing.  
"Unfortunately, coronavirus and influenza, they will share a lot of the same symptoms," DeLaney said. "The only thing that's going to be completely different would be the loss of sense of taste and smell, is specific to COVID." 
DeLaney said the medical community will have to rely on testing to determine between a case of influenza or COVID-19, and recommended that if a person isn't able to get a coronavirus test they should assume they have COVID-19 and self-quarantine for 14 days. 
Taking a clue from areas of the world that have already seen the start of the flu season, DeLaney said it appears that the spread of flu in those areas has been lighter this year, most likely because of what's being done to protect people from COVID-19, including the wearing of masks, social distancing and regularly washing hands. 
"We are hopeful that would also be our same experience as we enter our flu season — that if people are vigilant with COVID that it would protect us from not only the flu but other respiratory pathogens as well," DeLaney said. 
Speaking about the upcoming Halloween holiday, DeLaney said if families decide to go door-to-door with their children, eager for candy, masks should be worn. Masks that come with costumes do not provide protection, however, and DeLaney said they don't recommend placing cloth masks over costume masks either. Medical providers are encouraging kids to wear Halloween-themed cloth masks instead. 
The Centers for Disease Control and Prevention encourages families giving out candy on Halloween not to put the candy in a bowl for children to reach into, but instead suggest placing candy into separate bags and to place the bags outside the home.
She also recommended other outdoor activities in lieu of door-to-door candy gathering. 
"So an outdoor pumpkin carving. Playing some Halloween music outside or having different types of activities where people are not going to be gathering closely, or not all touching the same things, would be ideal," DeLaney said.
There have been 148,206 confirmed cases of COVID-19 in Alabama as of Thursday, when the state added 1,052 new cases, according to the Alabama Department of Public Health. As of Thursday, 2,506 people have died in Alabama from COVID-19, 18 of which were added on Thursday.