Opinion | 1978 Governor's race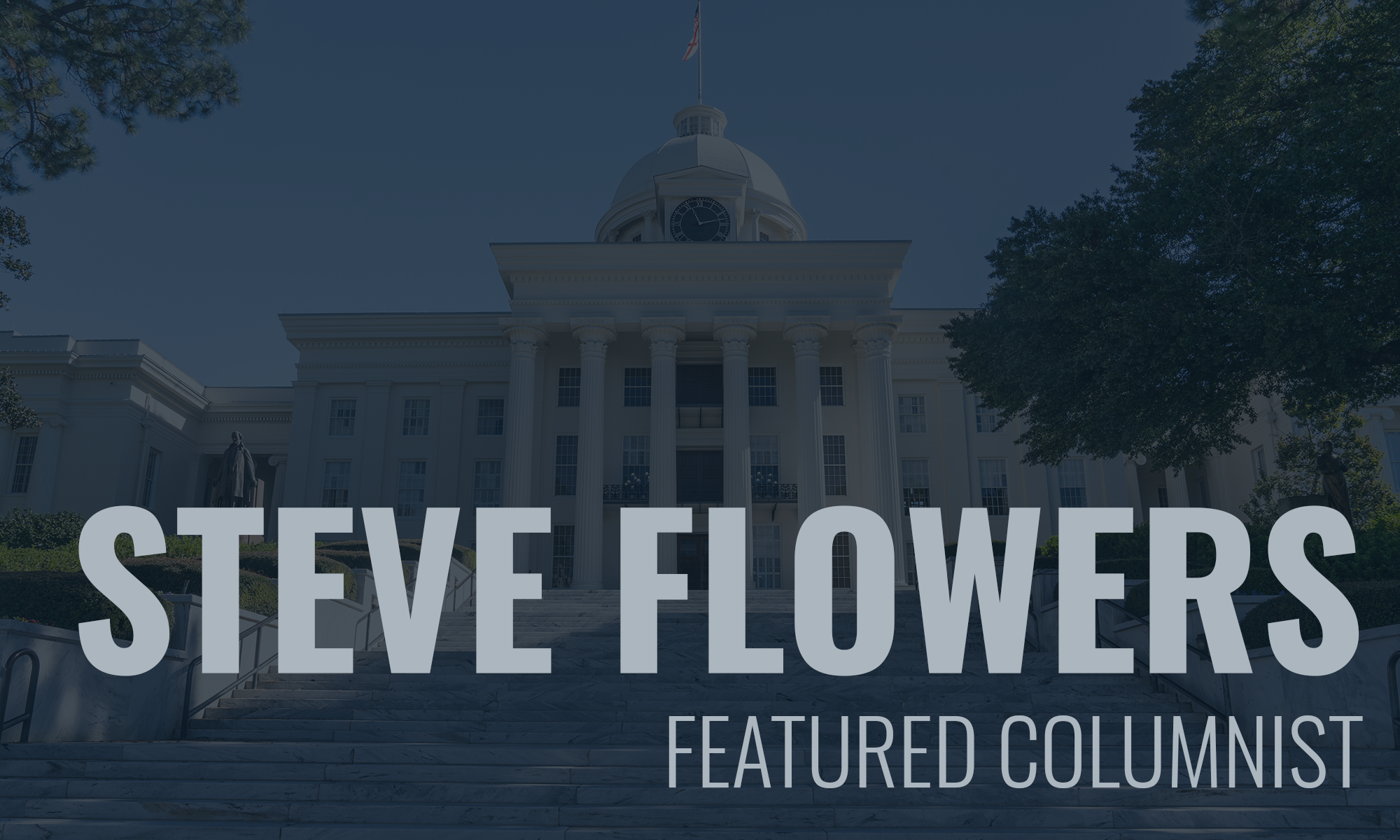 Since this is a gubernatorial election year, let's reminisce about an epic Governor's Race. The 1978 Governor's race is one of the classics in Alabama political lore. That Governor's race between the three heavyweights, former Governor Albert Brewer, Attorney General Bill Baxley, and Lt. Governor Jere Beasley, was expected to be titanic. All three men had last names beginning with the letter "B," thus, the press coined the phrase "the three B's." The Republicans were relegated to insignificance on the gubernatorial stage. Therefore, the winner of the Democratic Primary would be governor.
Meanwhile, over in east Alabama, a little known former Auburn halfback named Fob James strolled into the governor's race. Fob's entry evoked very little interest, only curiosity as to why he would want to enter the fray against three well-known major players. Fob was exposed as a card carrying Republican but even a political novice like Fob knew he could not win as a Republican so he qualified to run as a Democrat along with the three B's.
Fob had become very wealthy by starting a successful manufacturing company in Opelika. When Fob signed up to run for governor the press wrote him off as a rich gadfly who simply chose politics, rather than golf, as his pastime. Little did they know that the fact he was rich and had a lot of time on his hands could spell trouble for the average political opponent who had to worry about fundraising and feeding their family while running a full-time campaign.
Fob realized he was no political professional like the three B's, who had spent their entire political adulthood in public office, so he sought out professional advice. He had the money to think big and wanted to know who was the best political consultant in the South. It was an easy answer: Deloss Walker, a political public relations genius who lived in Memphis. His track record for electing governors of southern states was 5-0. Walker was the most renowned and expensive political guru in the country in 1977.
Fob quietly sought out Walker, who at first refused to take Fob's race. Walker's first impression was that even he could not mold Fob into a winner against three well-financed, experienced thoroughbreds.
Walker's one condition for taking the race was Fob must do exactly what he said. He must be scripted and never deviate from Walker's pat ads and speeches. Nobody was aware Fob had garnered the genius Walker and had already been to political school when he signed up to run for governor in the spring of 1978. Brewer, Baxley, and Beasley ignored Fob. Baxley even praised him saying, "Fob would be a good governor. Too bad he's not a serious candidate." Those words would come back to haunt Baxley.
Walker's initial polling showed Fob actually had some name identification from being an Auburn halfback in the 1950's. It also picked up on the fact that Auburn alumni yearned for an Auburn man to be governor instead of a University of Alabama alumnus. However, Fob's best attribute was that he always followed Walker's script.
He traveled the state in a yellow school bus and let the three B's tear each other up. Baxley, Beasley, and Brewer spent all their time and money attacking each other with negative ads, all the while Fob ran positive ads evoking a clean image of himself. By mid-May most Alabamians had seen so many negative ads and mudslinging by the three B's they were of the opinion that all three had probably shot their mothers in a bar fight but they liked old Fob James, even if they thought his name was "Bob James."
It was too late for the three B's when they saw a poll about a week before the election showing Fob ahead of all three of them. Baxley refused to believe it and kept hammering at Beasley and Brewer, ignoring Fob. When the votes were counted, Fob was in first place. Baxley finished second because black voters were with him. Brewer was third and Beasley finished fifth behind State Senator Sid McDonald.
Fob easily beat Baxley in the runoff. After all, what could Baxley say? He had run all over the state for three months saying Fob would make a good governor. Fob James had pulled off one of the most amazing upset victories in the history of Alabama politics. The Fob James story of the 1978 Governor's race is truly one for the record books.
See you next week.
Steve Flowers is Alabama's leading political columnist. His weekly column appears in over 60 Alabama newspapers. He served 16 years in the state legislature. Steve may be reached at www.steveflowers.us.

Opinion | Somebody, please, take the lead
Just like Donald Trump on the national level, Gov. Kay Ivey has bungled containing the novel coronavirus COVID-19. Alabama is showing record cases and hospitalization levels.
But while Ivey extended the Safer-at-Home order though July 31, she didn't add any new restrictions. The governor says requiring masks is simply too difficult to manage and enforce.
Nobody said fighting the virus would be easy. The problem is neither Ivey nor many other governors, along with the White House, didn't really make containment much of a priority.
Testing is still inadequate, nearly a half-year after the pandemic started. Alabama's first diagnosed case was March 13. Since then – as of Wednesday – Alabama has racked up more than 30,000 cases with more than 900 deaths. Nationally, there have been more than 2.6 million cases and nearly 130,000 deaths.
When the pandemic was young, Ivey responded well, ordering everybody to stay home except for essential workers. She did much better than the governors in the state's surrounding Alabama. But just as with most states across the Southeast, after a few weeks Ivey's resolve cracked. Like the governors of states like Georgia and Florida, which are also seeing a spike in infections and are setting records.
Ivey should tighten up the restrictions, including closing the state's beaches over the July 4th weekend. Bars, gyms, and other places where large crowds gather, usually not social distancing and many without masks, should be restricted.
Yes, such measure will continue to cause economic pain, but such restrictions would slow the spread of the virus. We've already seen that not just in the United States, but across many parts of the world.
Ivey and health officials also need to increase testing and contact tracing.
Yes, all of that is difficult, but what are the consequences? More deaths. Just how many deaths are acceptable? Is it 1,000 (we're almost there), or 2,000, or 5,000? Is any number unacceptable. It doesn't suffice for elected officials to claim even one death is too many when, through their own actions, thousands and thousands have died in Alabama and across the nation.
And those numbers don't include infected and once hospitalized patients who are left with permanent organ and lung damage.
Cities like Birmingham and Montgomery have mandatory mask laws, and they need to be enforced because a lot of people are going out without their masks. Still, there are many laws on the books that are difficult to enforce; that doesn't mean those laws don't have value. A statewide mandatory mask order if, nothing else, would lead more people to wear masks, plus it would give support to businesses who refuse to allow people inside without masks.
UAB is planning to bring students back on campus when the fall semester begins in late August, but there will be strict safety measures to follow, including wearing masks, social distancing, handwashing, and regular health checks.
Ivey says if the rate of cases and hospitalizations doesn't slow, she'll enact more stringent measures. But when she finally gets around to making those decisions, it could very well be too late.
Indeed, it may be too late already.
We've seen what indecisive leadership does during a pandemic. What we need to see – in Alabama and nationally – is a more determined response that helps put the virus in check. That includes mask wearing, increased testing, and contact tracing.
Every day that doesn't happen, more people will get sick and die when they didn't have to.

Joey Kennedy, a Pulitzer Prize winner, writes a column every week for Alabama Political Reporter. Email: [email protected]