Rising political journalist Samuel "Sam" Mattison has passed away.
Sam broke into the world of journalism as an intern with the Alabama Political Reporter in March 2017, where he covered the Alabama Legislature and most of the major events affecting state government in Alabama. After his internship, Sam was retained as a regular contributor because his abilities were clearly irreplaceable. Mattison was a regular contributor to the Voice of Alabama Politics TV broadcast. Sam did a stellar job as a writer, a broadcast journalist, behind the scenes as a copy editor, as well as a web manager and developer.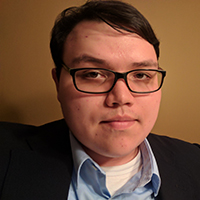 Samuel "Sam" Mattison
"On the first day Sam came to work for APR, we threw him into the fire at the State House," Alabama Political Reporter Editor in Chief Bill Britt said. "Not only did he survive, he thrived. He was an excellent reporter and a good young man whose life was cut far too short by the cruel fates of life."
"All of us here at APR will remember his dedication to fair reporting and his commitment to the highest journalistic standards," Britt added. "His light went out too soon but for a time, it shined brightly and we are all the better for it."
Sam was a senior at Troy University where he was working on finishing his degree in Political Science and Journalism.
Sam lived in Montgomery and was a 2014 graduate of Booker T. Washington Magnet High School.
Services for Samuel Mattison will be held on Sunday, September 9 at Alabama Heritage Funeral Home. Visitation will be from 2 to 4 p.m., followed by the memorial service at 4 p.m.
In lieu of flowers, please make donations to Booker T. Washington Magnet High School – Broadcast Media Department.