Brooks hosts congressmen, sheriffs appealing for stronger border security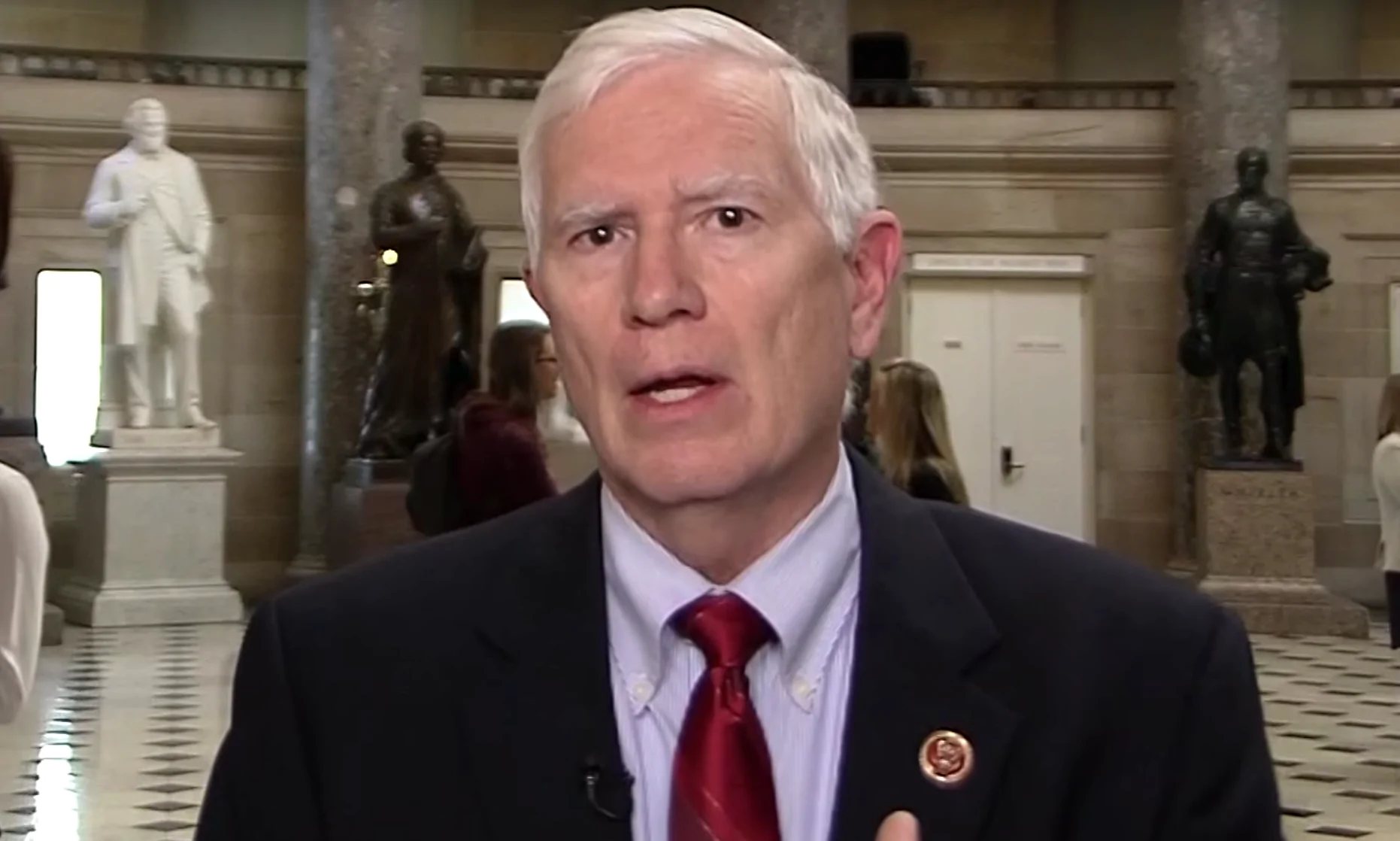 Wednesday, Congressman Mo Brooks, R-Huntsville, supported by fellow Congressmen and backed by 50 sheriffs from across America, led a news conference on the U.S. Capitol grounds urging Congress to enact stronger immigration and border security legislation.
"How many hundreds, or thousands, or tens of thousands, of dead Americans must there be before Washington does what is needed to be done to protect American lives from illegal aliens?" Rep. Brooks asked. "We have loss of lives from homicides, murders, we have loss of life from vehicular homicides at the hands of illegal aliens, perhaps worse, we have the poisons, the drugs, that are being imported across our southern border because we have a porous southern border that is costing countless American lives in drug overdoses and deaths related to the drug trade. How many American lives must be lost before American voters and American politicians will wake up to the necessity of protecting Americans from the death that has ensued because we do not protect our southern border?"
"Today is a point of emphasis, that we must – it's our duty – we must protect the lives of Americans, and we can do that by building a border wall," Brooks said. "We can do that by supporting our ICE agents, by protecting our border patrol. We can do that on the interior by putting in place e-verification biometrics systems that ensure American jobs are for American workers, and lawful immigrants, and not illegal aliens."
"We have got a President of the United States, President Trump, who understands the security risks, the loss of life that is being taken because we can not coalesce as politicians in Washington D.C. behind protections of our southern borders because of so many extraneous factors that cause so many Democrats in particular, and some Republicans, to go astray." Rep. Brooks said.
"We need to do what we can do, but in order to do that we must have the American voters understand who truly is for border security and who is for open borders, who is for amnesty, who is for undermining the wages and the jobs of American citizens and that is what this is about today," Brooks said in conclusion. "To emphasize not only the dangers associated with the open borders position that has been taken by so many politicians in Washington D.C. but to also emphasize the loss of life that can so easily be avoided if we would just have the kind of border security that is so commonly taken for granted in so many countries across the world."
The event in front of the capital steps was organized by the Federation of Americans for Immigration Reform (FAIR).
Throughout his four terms in Congress, Mo Brooks has been an outspoken supporter of increasing border security, including building President Trump's controversial multi-billion dollar border wall. Brooks is a founding member of the conservative Freedom Caucus.
Mo Brooks is seeking a fifth term in the Congress. He faces retired Huntsville city attorney Peter Joffrion (D) in the November 6 general election.
Print this piece
Secretary of State to evaluate all county registrars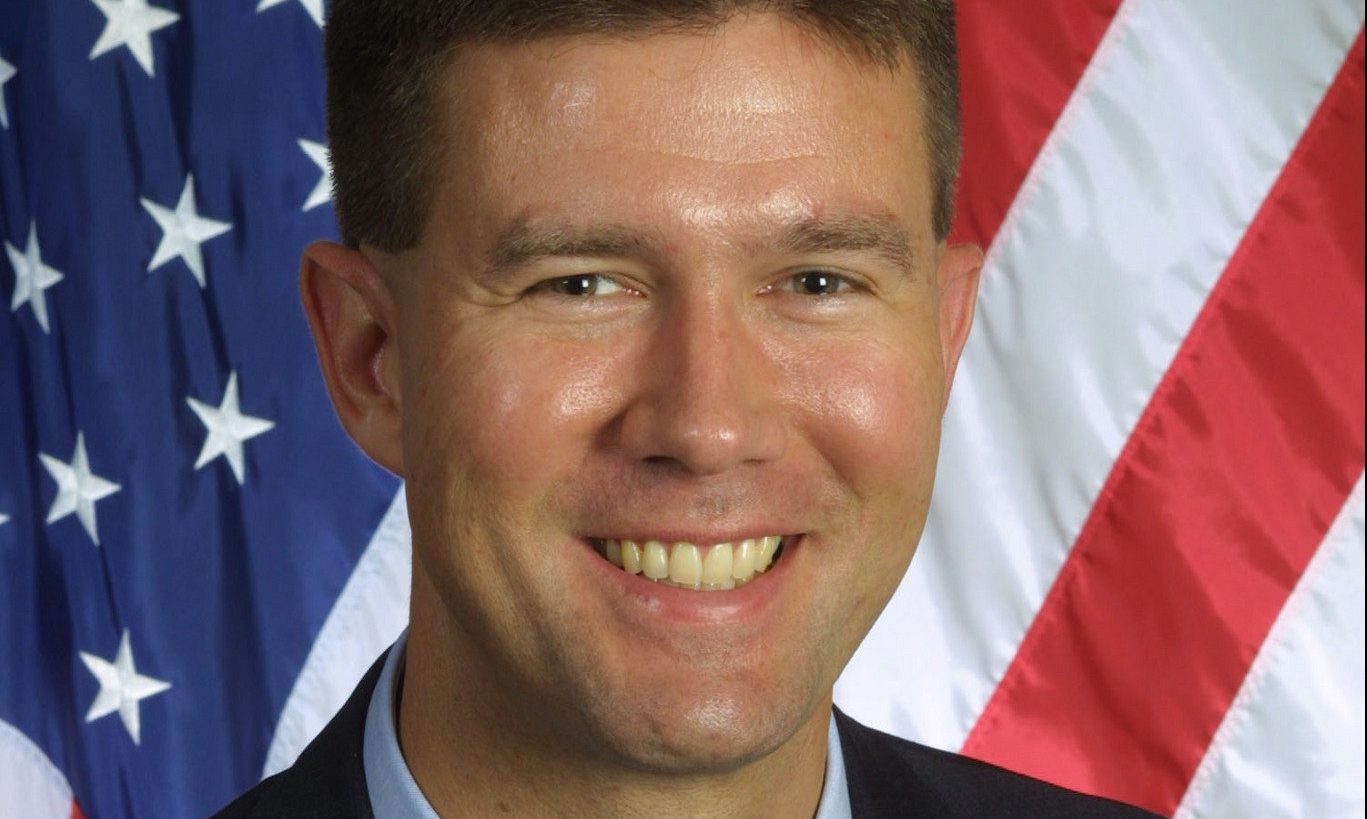 This week, Secretary of State John H. Merrill notified all 204 Registrars in the State of Alabama that their performances would be evaluated following the November 3, 2020 General Election.
"Every agent of the state should be held accountable for their actions – especially those who are tasked with protecting the opportunity for Alabamians to exercise their constitutional right to vote. These evaluations will ensure that Registrars are completing their duties in serving the people of their respective county," stated Secretary Merrill.
Beginning December 1, 2020, the Office of the Secretary of State will be traveling to all 67 counties to meet with and confirm whether or not each registrar is completing his or her assigned duties.
Section 17-4-35 of the Code of Alabama requires the Supervisor of Voter Registration to evaluate Registrars on the performance of their lawful functions. Section 17-3-2 requires the Secretary of State to prescribe guidelines to assist the State Board of Appointment to determine the qualifications of the members of the Boards of Registrars.
The qualifications are as follows:
Capable of following Alabama's Ethics Laws
Self-motivated, reliable, responsible, accountable
Resident of county
Qualified elector of county (registered to vote)
High school diploma or equivalent
Computer skills (Microsoft Office competency including Word, Excel, Outlook)
Proficient in utilizing an email account
Proficient in typing (word and data processing)
Ability to utilize a computer, scanner, printer, label-maker, and camera
Map reading skills (understanding of local, county, and state district lines, precincts, and polling places)
Excellent communication and organizational skills, including customer service skills to assist citizens, voters, election officials, and other offices in-person, by email, and via telephone
Understanding and willingness to express office etiquette
Ability to work Monday through Friday and some weekends during intervals of the year in preparation of local, county, and state elections
Reliable and responsible for working assigned days as agreed upon by the Board of Registrars
Must be willing to consider the registrar position as the primary occupation, and must be available for working the normal business hours of the office
Must have reliable transportation to and from the office location
Understanding of confidentiality and security of private information
Willing to retain and protect private information not available to the public
Ability to travel to mandatory training sessions one or more times a year throughout the state
Required to be a team player and work alongside two other board members in close proximity in the office setting
Understanding of Title 17 of the Code of Alabama, the Alabama Administrative Code, and Alabama Attorney General Opinions that apply to the position
Willingness to study and learn daily functions of the office using the Alabama Boards of Registrars Handbook and other guidance from the Alabama Secretary of State
Proficient in managing, filing, and storing extremely important and permanent documents received in the office, including voter registration applications and voter file maintenance records
Capable of learning to utilize multiple systems of software related to voter registration and the Alabama free Photo Voter ID
Must be unbiased and completely non-partisan during office hours and during any point in which representing the office
Ability to form positive working relationships with local, county, and state election officials and be cooperative and professional when working with other offices
Evaluations will be made public, following completion.
Print this piece