Ivey approves deployment of personnel, resources to North Carolina ahead of Hurricane Florence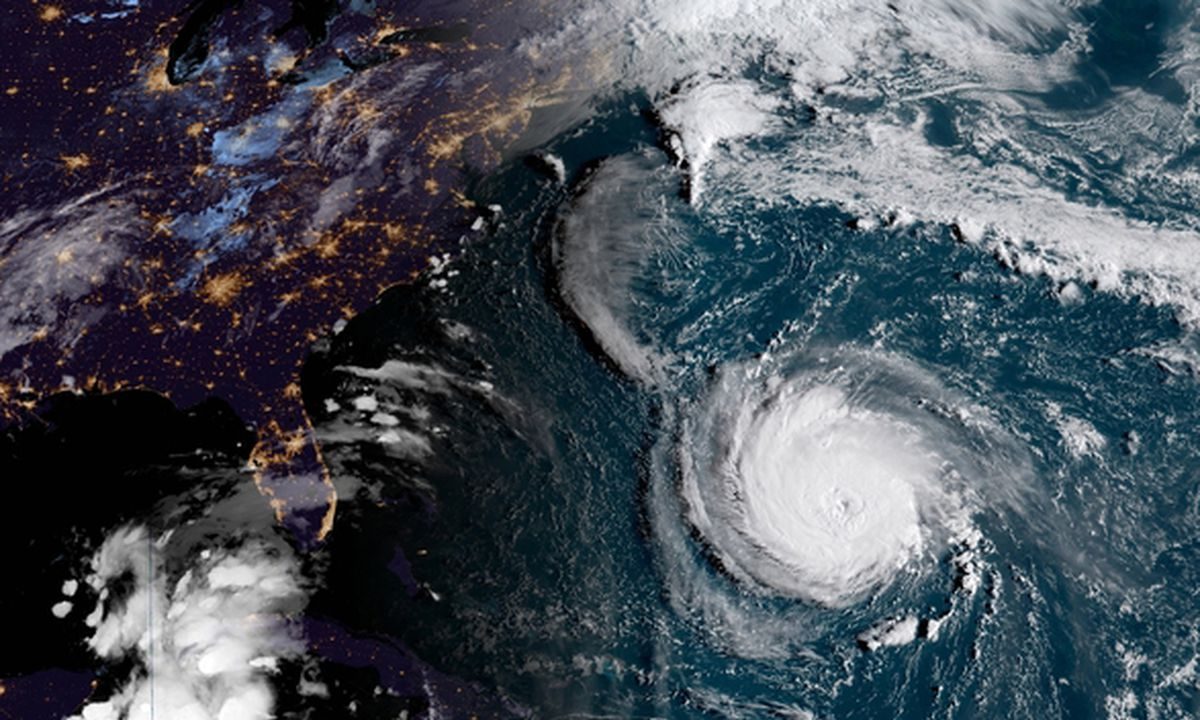 Wednesday, Governor Kay Ivey (R) announced that Alabama is sending state personnel and resources to North Carolina to assist with hurricane response efforts.
The Alabama Emergency Management Agency (AEMA) has received requests for assistance from North Carolina and South Carolina as Hurricane Florence approaches the East Coast. Currently AEMA has one mobile communication site vehicle, one AEMA staff member and one Mobile County responder in route to a staging area in North Carolina.
"As the East Coast makes preparations ahead of Hurricane Florence, Alabama will also be prepared to aid in any way we can," Gov. Ivey said. "I spoke with the governors of North and South Carolina and offered our support. Alabama EMA will continue working with their counterparts in the Carolinas. Taking the necessary precautions ahead of time and having all hands-on deck to respond is of the utmost importance. Alabama stands ready to help."
The Governor's office said that the Mobile Communication Site Team will support the state of North Carolina in maintaining critical communication links for public safety radio communications. Their primary role will be to support their North Carolina counterparts as they experience an overwhelming need to coordinate their state response efforts.
"We are leaning forward to support those states that may be impacted by Hurricane Florence" said Alabama Emergency Management Agency Director Brian Hastings. "We are a close-knit team in FEMA Region IV, and when one state is threatened, we all stand ready to assist our incredible neighbors to prepare, respond and recover to save lives and mitigate human suffering. Alabama is always ready to assist when there is a need."
Additional support currently under consideration for states forecasted for impact by hurricane Florence include: a nurse strike team, emergency operations center personnel, damage assessment teams and debris management personnel, mental health professionals, volunteer services personnel, Maxwell incident support base, electrical line maintenance crews, and the Alabama Department of Transportation (ALDOT) is prepared to expedite passage of vehicles for disaster response through Alabama to affected areas on the East Coast.
Resource deployments are being coordinated through the Emergency Management Assistance Compact (EMAC). Since its enactment by Congress in 1996, largely as a response to the devastation of Hurricane Andrew in 1992, EMAC functions as a mutual aid partnership between states that allows for state-to-state support during disasters. Requests for assistance are sent to other states during catastrophic events or when another state has specialized personnel or equipment needed to respond to an emergency situation. Services rendered by the state sending aid are reimbursed by the state requesting assistance.
President Donald J. Trump (R) released a statement on Hurricane Florence and other pending disasters:
"This week, three major storms threaten American communities across an area spanning nearly 5,000 miles: Hurricane Florence (the Southeastern coast), Tropical Storm Olivia (Hawaii), and Tropical Storm Isaac (the Caribbean)."
"Hurricane Florence in particular poses a catastrophic threat to millions living in North Carolina, South Carolina, Georgia, and Virginia," the President said. "The storm is expected to produce total rainfall of 20 to 30 inches, with isolated amounts up to 40 inches. "These numbers are hard to comprehend, but based on past experience, this amount of rain produces life-threatening, catastrophic flooding," the National Weather Service tweeted."
Pres. Trump met on Wednesday with Homeland Security Secretary Kirstjen Nielsen, FEMA Administrator Brock Long, and other senior officials yesterday in the Oval Office to discuss preparations.
"Hurricane Florence is setting out to be a devastating event," Administrator Long said, comparing its potential to Hurricane Hugo in 1989.
The Administration is focused on helping state leaders and the general public alike before, during, and after the storm makes landfall.
"We're supporting the governors with achieving their life safety evacuation and movements," Administrator Long said. "We're focused on mass care and sheltering. And then we'll be focused on helping them to execute their response and recovery goals."
Earlier this week, President Trump approved emergency declarations for South Carolina, North Carolina, and Virginia.
"I've spoken with the governors," Pres. Trump said yesterday. "They're prepared. We're prepared."
The White House is urging all Americans in the path of these storms: Be safe, be ready, and follow the advice of local officials.
For more information and resources, please visit:
www.ready.gov.
Print this piece
Sen. Doug Jones calls on Alabama governor to order shelter-in-place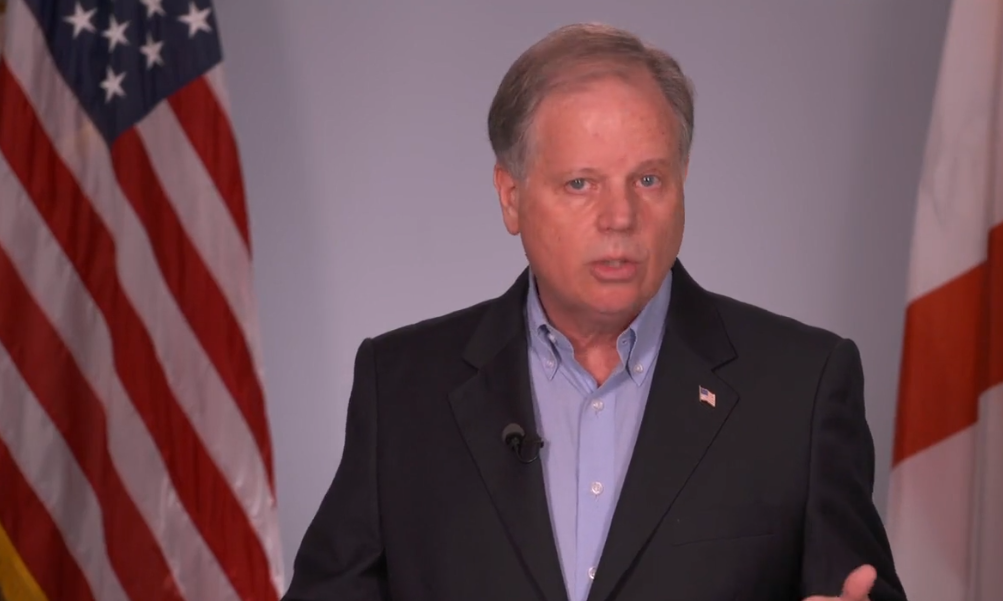 Alabama Sen. Doug Jones during a virtual town hall on Thursday called on Gov. Kay Ivey to implement a statewide shelter-in-place or stay-at-home order.
"I have been promoting stay at home orders for some time," Jones said, adding that he "absolutely" thinks the state should implement such an order.
"The reason I would like to see one is because it sends a strong message to the people of Alabama of how significant it is to use the social distancing, to use whatever means necessary to stop the spread of this virus," he said.
Jones said an order from the governor would have more force than social media messages asking people to stay home.
Public health experts have also called for such measures.
"People's health is about the least political thing there should be," said Dr. Jeanne Marrazzo, the director of the Division of Infectious Diseases and a professor of medicine at The University of Alabama Birmingham, who participated in the town hall. "I don't care what you call it, but the messaging should be consistent. We should all be playing from the same playbook."
Ivey has said she is trying to balance the economy and public health by closing beaches and closing some non-essential businesses. But she has not ordered people to stay home. She has said she doesn't want to put more strain on the economy by adding a more restrictive shelter-in-place order.
"The governor remains committed to exploring all options and has not ruled anything out, but she hopes that we do not need to take this approach," Ivey's spokesperson said Wednesday. "The governor's priority is protecting the health, safety and well-being of all Alabamians, and their well-being also relies on being able to have a job and provide for themselves and their families. Many factors surround a statewide shelter-in-place, and Alabama is not at a place where we are ready to make this call."
Jones said what would be best for the economy is to defeat the virus.
"We help this economy by staying home because we can stop the spread, and we can get rolling again pretty soon," Jones said.
Jones also encouraged the president to continue to invoke the Defense Production Act to direct companies to manufacture more personal protective equipment, testing supplies and ventilators for hospitals fighting the virus. "We need to have more and if it takes an invoking of the Defense Production Act, then so be it."
In the town hall, Jones warned that Alabama is on the verge of a health care crisis. As of Thursday morning, there are nearly 1,200 lab-confirmed cases of the virus in the state and at least 32 deaths.
"Our healthcare response is getting overwhelmed," Jones said.
Jones continued to call on Alabamians to heed the advice of medical professionals who are asking people to stay home except for most essential needs.
"Listen to the medical professions. Do it for yourself and do it for your parents and do it for each other," Jones said.
Print this piece