Ivey approves deployment of personnel, resources to North Carolina ahead of Hurricane Florence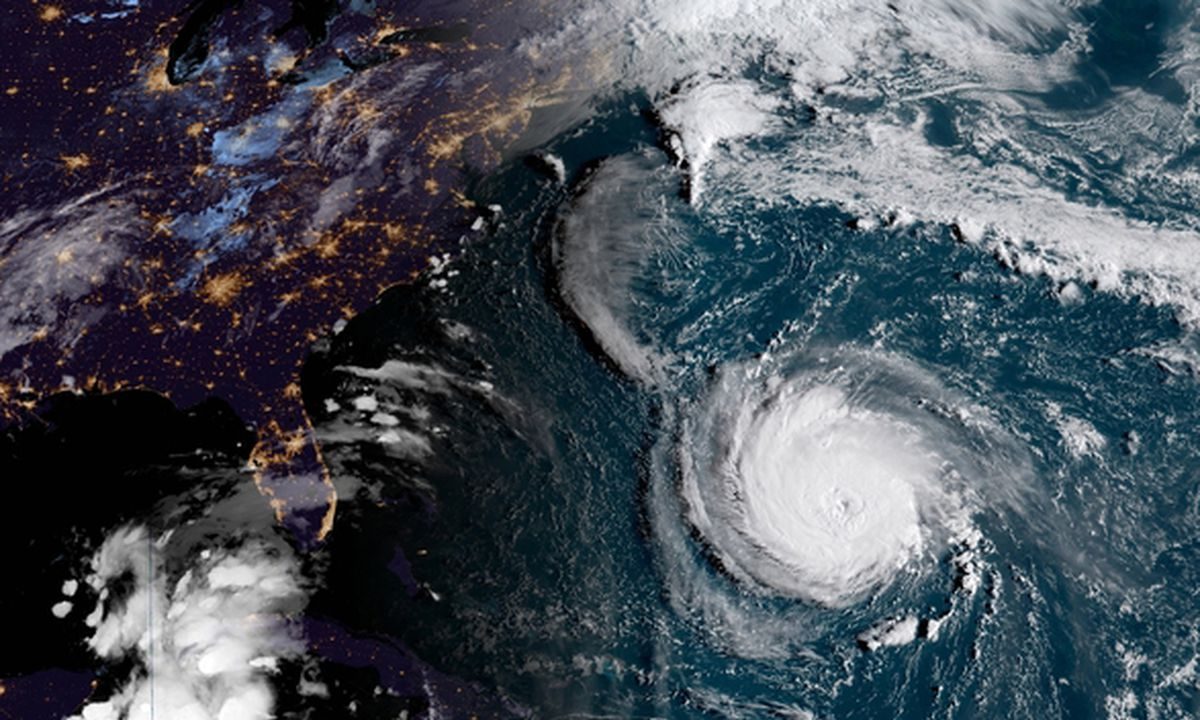 Wednesday, Governor Kay Ivey (R) announced that Alabama is sending state personnel and resources to North Carolina to assist with hurricane response efforts.
The Alabama Emergency Management Agency (AEMA) has received requests for assistance from North Carolina and South Carolina as Hurricane Florence approaches the East Coast. Currently AEMA has one mobile communication site vehicle, one AEMA staff member and one Mobile County responder in route to a staging area in North Carolina.
"As the East Coast makes preparations ahead of Hurricane Florence, Alabama will also be prepared to aid in any way we can," Gov. Ivey said. "I spoke with the governors of North and South Carolina and offered our support. Alabama EMA will continue working with their counterparts in the Carolinas. Taking the necessary precautions ahead of time and having all hands-on deck to respond is of the utmost importance. Alabama stands ready to help."
The Governor's office said that the Mobile Communication Site Team will support the state of North Carolina in maintaining critical communication links for public safety radio communications. Their primary role will be to support their North Carolina counterparts as they experience an overwhelming need to coordinate their state response efforts.
"We are leaning forward to support those states that may be impacted by Hurricane Florence" said Alabama Emergency Management Agency Director Brian Hastings. "We are a close-knit team in FEMA Region IV, and when one state is threatened, we all stand ready to assist our incredible neighbors to prepare, respond and recover to save lives and mitigate human suffering. Alabama is always ready to assist when there is a need."
Additional support currently under consideration for states forecasted for impact by hurricane Florence include: a nurse strike team, emergency operations center personnel, damage assessment teams and debris management personnel, mental health professionals, volunteer services personnel, Maxwell incident support base, electrical line maintenance crews, and the Alabama Department of Transportation (ALDOT) is prepared to expedite passage of vehicles for disaster response through Alabama to affected areas on the East Coast.
Resource deployments are being coordinated through the Emergency Management Assistance Compact (EMAC). Since its enactment by Congress in 1996, largely as a response to the devastation of Hurricane Andrew in 1992, EMAC functions as a mutual aid partnership between states that allows for state-to-state support during disasters. Requests for assistance are sent to other states during catastrophic events or when another state has specialized personnel or equipment needed to respond to an emergency situation. Services rendered by the state sending aid are reimbursed by the state requesting assistance.
President Donald J. Trump (R) released a statement on Hurricane Florence and other pending disasters:
"This week, three major storms threaten American communities across an area spanning nearly 5,000 miles: Hurricane Florence (the Southeastern coast), Tropical Storm Olivia (Hawaii), and Tropical Storm Isaac (the Caribbean)."
"Hurricane Florence in particular poses a catastrophic threat to millions living in North Carolina, South Carolina, Georgia, and Virginia," the President said. "The storm is expected to produce total rainfall of 20 to 30 inches, with isolated amounts up to 40 inches. "These numbers are hard to comprehend, but based on past experience, this amount of rain produces life-threatening, catastrophic flooding," the National Weather Service tweeted."
Pres. Trump met on Wednesday with Homeland Security Secretary Kirstjen Nielsen, FEMA Administrator Brock Long, and other senior officials yesterday in the Oval Office to discuss preparations.
"Hurricane Florence is setting out to be a devastating event," Administrator Long said, comparing its potential to Hurricane Hugo in 1989.
The Administration is focused on helping state leaders and the general public alike before, during, and after the storm makes landfall.
"We're supporting the governors with achieving their life safety evacuation and movements," Administrator Long said. "We're focused on mass care and sheltering. And then we'll be focused on helping them to execute their response and recovery goals."
Earlier this week, President Trump approved emergency declarations for South Carolina, North Carolina, and Virginia.
"I've spoken with the governors," Pres. Trump said yesterday. "They're prepared. We're prepared."
The White House is urging all Americans in the path of these storms: Be safe, be ready, and follow the advice of local officials.
For more information and resources, please visit:
www.ready.gov.
Attorneys ask court to intervene over numerous Alabama inmate suicides
Charles Braggs died by suicide in an Alabama prison after being kept in solitary confinement for more than two years. His suicide and a rash of others in Alabama prisons prompted attorneys for the plaintiffs in a case against the Alabama Department of Corrections to ask the court Wednesday to intervene. 
Braggs, 28, died at St. Clair Correctional Facility on July 17 after having been housed in segregation for 796 days, according to the court filing by the Southern Poverty Law Center, Alabama Disabilities Advocacy Program and attorneys with Baker, Donelson, Bearman, Caldwell & Berkowitz.
"Mr. Braggs was the seventh person — and the sixth Black person — to die by suicide in ADOC custody since this Court issued its Remedial Opinion and Judgment on Immediate Relief for Suicide Prevention (the 'Suicide Prevention Opinion') in May 2019, in which the Court found 'substantial and pervasive deficiencies' in ADOC's suicide prevention program," attorneys wrote to the court. 
Bragg's suicide was the fifth in Alabama prisons in the last four months, the plaintiffs' attorneys wrote in the fling, in which they call for "swift implementation and robust monitoring of the Parties' various remedial agreements" and for the state to address the use of segregation and "segregation-like" cells, which disproportionately hold Black people.
Alabama prisons kept 1,001 people locked alone in segregation on July 28, according to the court filing. 
"Of those 1,001, ADOC's public database lists 705 people as Black and 273 white—that is, approximately 70 percent of the people in segregation are Black," the filing states, going on to note that Black people make up approximately 52 percent of Alabama's inmate population and about 27 percent of the population of the state. 
U.S. District Judge Myron Thompson in his May 4, 2019 opinion wrote that ADOC argues the department cannot prevent all suicides in prisons.
"It is true that, as in the free world, not all suicides can be prevented. But this reality in no way excuses ADOC's substantial and pervasive suicide-prevention inadequacies. Unless and until ADOC lives up to its Eighth Amendment obligations, avoidable tragedies will continue," the judge wrote.
That 2019 opinion came after the plaintiffs' attorneys asked the court for immediate suicide-prevention relief following 15 inmate suicides over 15 months. Thompson agreed in his opinion to make permanent most of the provisions of a previous agreement between the plaintiffs and ADOC.
Thompson's separate judgment, filed the same day as his opinion, establishes minimum guidelines for how the state assesses and treats incarcerated people who may be at risk of suicide.
Among the prison suicides noted in the court filing was Marco Tolbert, 32, who was diagnosed with Schizophrenia and prescribed anti-psychotic and anti-depressant medication, but on June 20, 2019, three months before his death, his mental health code — used by ADOC to determine care — was reduced, some of his medication was discontinued and he was moved out of Donaldson prison's residential treatment unit and into the general population and "was not provided any follow-up mental health care," according to the filing.
He died by suicide on Sept. 26, 2019, according to court records. 
Marquell Underwood, 22, was placed into segregation at Easterling Correctional Facility on Feb. 23 and died by suicide that same day, according to court records. 
"Mr. Underwood previously reported a history of Bipolar Disorder, was referred to mental health nine times in relation to segregation placements, self-referred once to mental health, and was placed on acute suicide watch twice during the six months before his death," the plaintiffs' attorneys wrote to the court. "Despite all of this, he was never placed on the mental health caseload, never received a psychiatric evaluation, and never received any mental health treatment."
Laramie Avery, 32, died by suicide in his segregation cell at Bullock prison on April 14 and was placed in segregation for "disciplinary" reasons after being stabbed at least eight times in the head and chest, according to the filing. 
"Mr. Avery was referred for a mental health evaluation three days before his suicide, but there is no evidence that the evaluation ever occurred. He was not on the mental health caseload," the court filing states. 
The plaintiffs' attorneys also note the death of Darnell McMillian on June 22 at Donaldson prison. McMillian died while on suicide watch and after having been placed into a cell with another inmate also on suicide watch. 
"After an altercation between Mr. McMillian and his cellmate, correctional officers allegedly deployed pepper spray, which caused Mr. McMillian to become unconscious and may have led to his death. It is unclear what policies ADOC has instituted, if any, to ensure the safety of those on suicide watch who are double-celled," attorneys wrote to the court. 
An ADOC worker told APR in July that correctional officers used an excessive amount of pepper spray in the cell where McMillian and another inmate were housed. The cause of his death is pending an autopsy.