Opinion | Next Generation Alabama PAC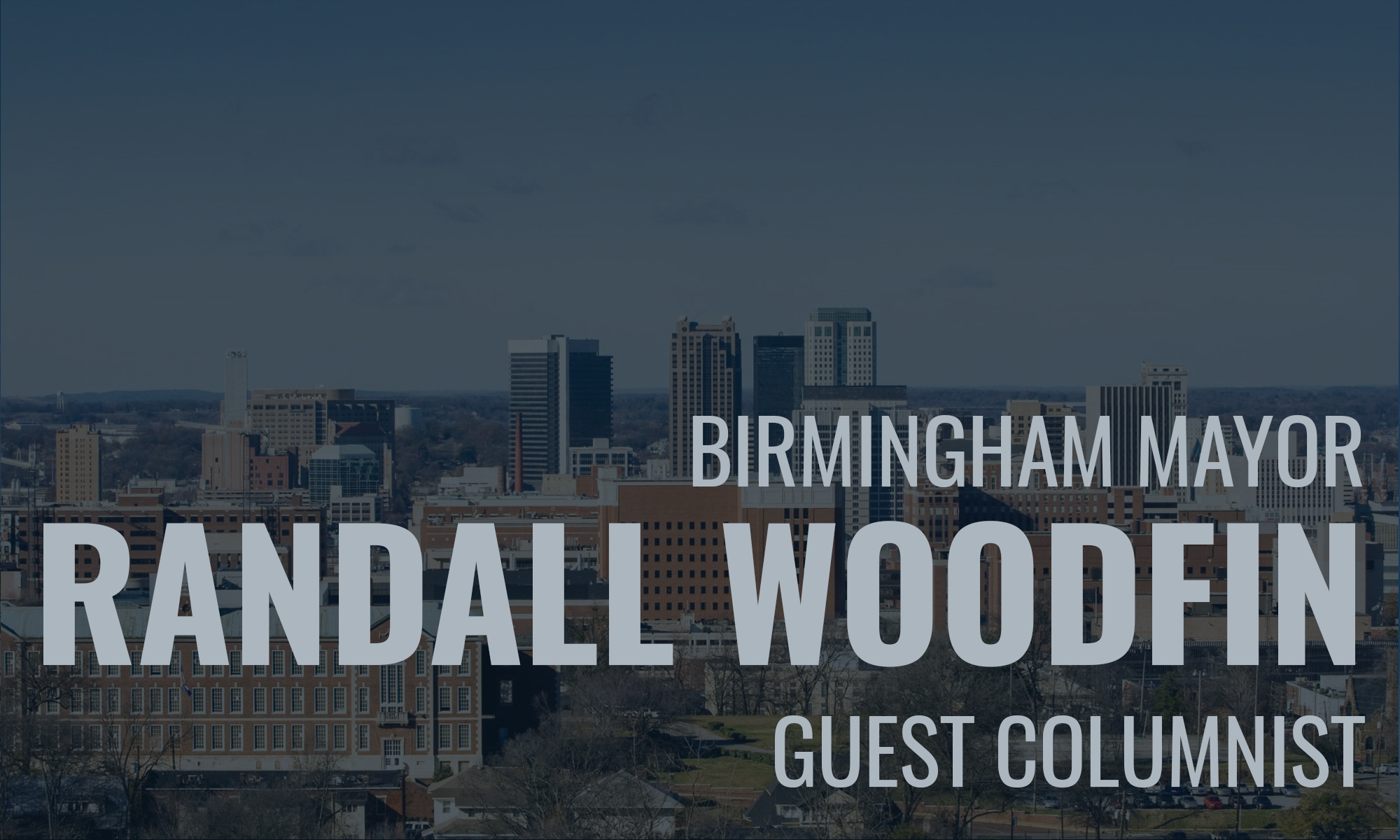 For the third consecutive year, the Alabama Crimson Tide sit atop of the Associated Press college football preseason poll. This ranking comes on the heels of celebrating the university's fifth national title in 11 years and securing one of the nation's top recruiting classes.
But building a winning program like Alabama is not easy. The team loses dozens of talented players to graduation and the NFL draft every year, and assistant coaches often leave the program for coveted opportunities with other universities. But thanks to the legendary coach Nick Saban and his next man up mantra, everyone affiliated with the program is adequately prepared and expected to successfully assume the role of the person before.
This is the type of culture and continuity that I long for in the Democratic Party, and wish to replicate in conservative states across the South – especially in Alabama.
As mayor of the largest, most progressive city in Alabama, my role encompasses more than just serving as Birmingham's chief executive. I am also obligated to fight for issues that I don't control, but directly affect families in my community. These issues range from affordable healthcare, high-quality early childhood education, and inclusive economic policies that move communities like Ensley and Collegeville forward.
Effective advocacy demands that I bring a distinct voice and consideration to shaping the future for Democrats in my state.  To that end, I am proud to present "Next Generation Alabama" as a tool to cultivate progressive leadership in every corner of the state.
NextGen Alabama is an Alabama political action committee focused solely on building the Democratic bench in Alabama. We will create our own next (wo)man up mentality in state and local elections across Alabama, supporting talented candidates and passionate campaigns that truly make a difference.
Too many times, Democrats execute campaign strategies that fail to leave behind a grassroots infrastructure that will position the party for future success. We do not register nearly enough new voters or engage infrequent voters. Nor do we invest nearly enough in voter contact data, or develop the campaign operatives and volunteers that other races can leverage down the road.
NextGen Alabama seeks to modify this antiquated approach to Democratic campaigning by focusing on movement building and longevity. We must meet voters in their communities, on their doorsteps and in their churches. That is the only way Democrats will be able to flip conservative states in the South.
We will only invest in nontraditional campaigns that prioritize grassroots organizing and voter contact. And we will only support progressive candidates that are unapologetic about engaging directly with our base and infrequent voters – the kinds of voters who can unlock the chokehold that Republicans have had on Alabama for far too long.
NextGen Alabama is not meant to challenge the Democratic State Party.  If anything, the Democratic Party of Alabama will be our partner in progress. The depth of our challenges in Alabama deserve an all-hands-on-deck strategy. Birmingham deserves to play a leading role in fashioning the future for Democrats in the state, and NextGen will be the platform for doing so.
Think about it. Our values and common decency are currently under assault. Republican leadership in Washington and Montgomery continue to put the profits of millionaires and large corporations before the interests of average families like those I serve in Birmingham. But we can't change Washington or Montgomery if we don't first rethink the pipeline of men and women that we send there.
I urge fellow Southern Democratic mayors, particularly in conservative states, to capitalize on your platform. Building our personal brand is not enough, we must build our party and elect the right people who will support the policies that affect the quality of life of our residents.
If you find yourself – like me – representing a blue island in a sea of red, you have an obligation to change the tide for the communities you serve.
Sparking Democratic enthusiasm in your own city will no longer suffice. Democrats across the state need your energy and resources.
Remember, dynasties and winning programs aren't created overnight. They are only created when individuals are committed to a cause greater than themselves. We all have a role to play, and NextGen Alabama is just getting started.
Opinion | Hearings give public opportunity to weigh in on coal ash plans
ADEM will make sure the closure and cleanup of the coal ash sites will be done in a way that will protect the state's land and water resources now and in the future.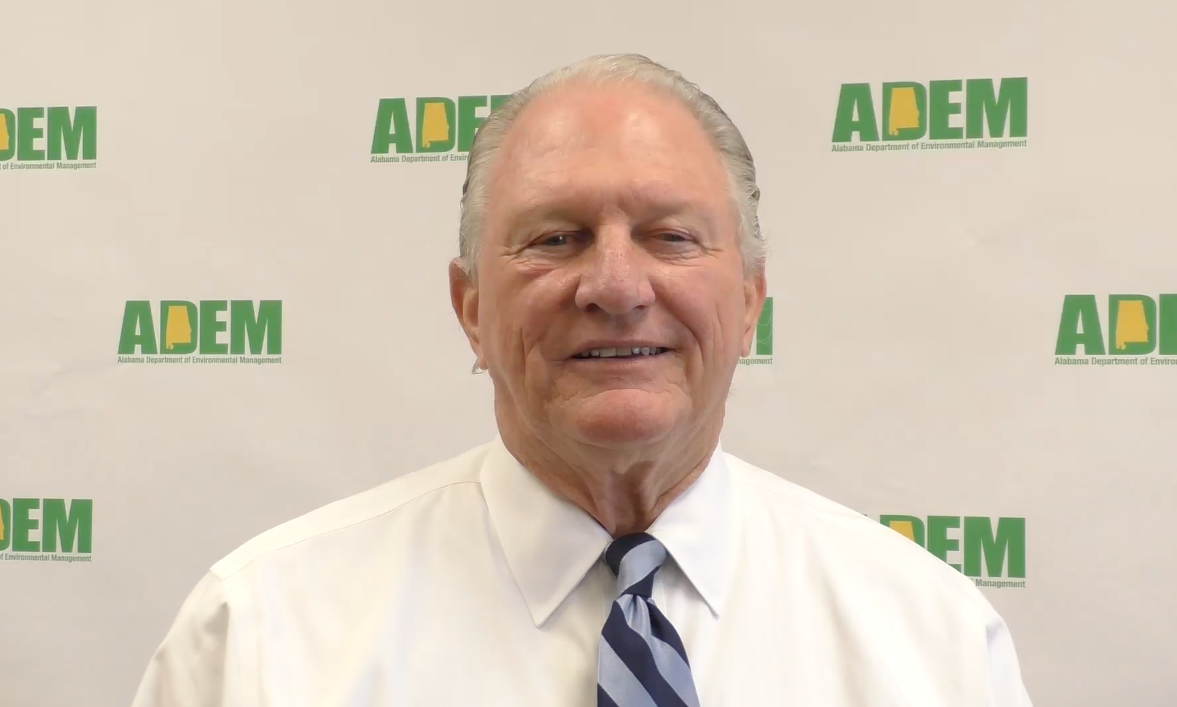 The mission of the Alabama Department of Environmental Management is to ensure for all Alabamians "a safe, healthful and productive environment." It's a mission that ADEM and its nearly 600 employees take very seriously.
Ensuring a safe, healthful and productive environment means more than simply being the environmental cop, though that certainly is part of ADEM's job. When the Alabama Legislature passed legislation in 1982 that led to the creation of ADEM, lawmakers' intent was for the agency to promote public health and well-being.
The term "healthful" in ADEM's mission statement speaks directly to that. ADEM's work is to contribute to the health of Alabama's environment and the health of all Alabamians.
An example of that work is managing the process that will determine how coal combustion residuals (CCR) – or coal ash – are dealt with in a safe and effective manner. Managing CCR promotes a healthful environment by protecting our land and water.
On Oct. 20, ADEM will hold the first of a series of public hearings on permits drafted by ADEM to require electric utilities to safely close unlined coal ash ponds at their power plants and remediate any contaminated groundwater. The hearings, and the comment periods leading up to them, give the public the chance to provide ADEM input on the requirements in the draft permits.
To understand how we got to this point today, let's go back to Dec. 22, 2008, in Kingston, Tenn. On that frigid night, the containment dike surrounding massive ponds holding decades worth of CCR produced by the coal-burning TVA power plant collapsed, spilling more than a billion gallons of coal ash sludge into the Emory River and onto 300 acres of land.
That spill drew the attention of regulators and the nation to the issue of coal ash storage, for which there was little regulation at the time. It also started the U.S. Environmental Protection Agency on the road to adopting a federal CCR rule, which took effect in 2015. The Alabama Environmental Management Commission approved a state CCR rule in 2018, patterned after the EPA rule.
The rules address two primary issues: closing coal ash ponds to avoid threats of spills into waterways or onto land, and preventing and cleaning up groundwater contamination from arsenic, mercury, lead and other hazardous elements that may leach from the coal ash.
Both the EPA and state rules give the electric utility operators two options in closing the ash ponds. One allowable method is to excavate the millions of tons of coal ash and either move the coal ash to a lined landfill or find an approved beneficial use for the ash. The other is to cap in place, where an impervious cover, or cap, is placed over the ash impoundment. Both methods have been used successfully for decades to close some of the most contaminated sites in the nation.
It must be emphasized that the closure method selection is made by the utilities, as allowed by both federal and state rules. Alabama Power, TVA and PowerSouth all elected to utilize the cap-in-place option.
The permits will also set out the steps to be taken to clean up contaminated groundwater caused by the coal ash ponds. ADEM's job, in its environmental oversight role, is to ensure the closure and groundwater remediation plans proposed by the utilities and included in the permits meet federal and state standards and protect both waterways and groundwater. The permits provide for regular monitoring to confirm the closure and cleanup plans are being implemented as required. If necessary, the plans will be adjusted to ensure the intended results are being achieved.
Currently, ADEM has scheduled public hearings on the permits for three Alabama Power plants. The first is Oct. 20 for Plant Miller in Jefferson County, followed by Oct. 22 for Plant Greene County and Oct. 29 for Plant Gadsden in Etowah County. Permits for the other five sites in Alabama are in development, and hearings will be scheduled when they are complete.
The purpose of these hearings is to allow the public, including nearby residents, environmental groups and others, opportunities to weigh in on the proposed permits. This past summer, Alabama Power, TVA and PowerSouth held informational meetings in the communities where their affected plants are located to explain their proposed groundwater cleanup plans(including the CCR unit closure component) and answer residents' questions.
The draft permits, the hearings' dates, locations and times and other information are available on ADEM's website, www.adem.alabama.gov. The public can also mail or email comments related to the permits, including the closure plans and groundwater remediation plans, directly to ADEM during the proposed permits' 35-day minimum comment periods, which will run one week past the date of the public hearings. Those comments will be considered in the decisions to issue the permits, and ADEM will provide a response to each issue raised.
For maximum protection of the environment, ADEM encouraged the power companies to go beyond the minimum requirements of the state and federal CCR rules. ADEM's scientists and engineers who analyzed the plans through an exhaustive review and revision process determined the final plans provide the environmental protections Alabamians expect and deserve. But we want to hear from the public.
Certainly, there are pros and cons of each option in closing the coal ash ponds. The daunting task of cleaning up contaminated groundwater will be undertaken regardless of which closure method is utilized. As one opinion writer recently said, there is no easy answer to the coal ash problem. But this is a matter we cannot duck. We must deal with our coal combustion residuals – by EPA requirement and for the sake of our environment.
Here's what you can count on from your state agency charged with protecting your environment. ADEM will make sure the closure and cleanup of the coal ash sites will be done in a way that will protect the state's land and water resources now and in the future.
Ensuring that is our mission.