Shelby speaks at dedication ceremony for Mobile federal courthouse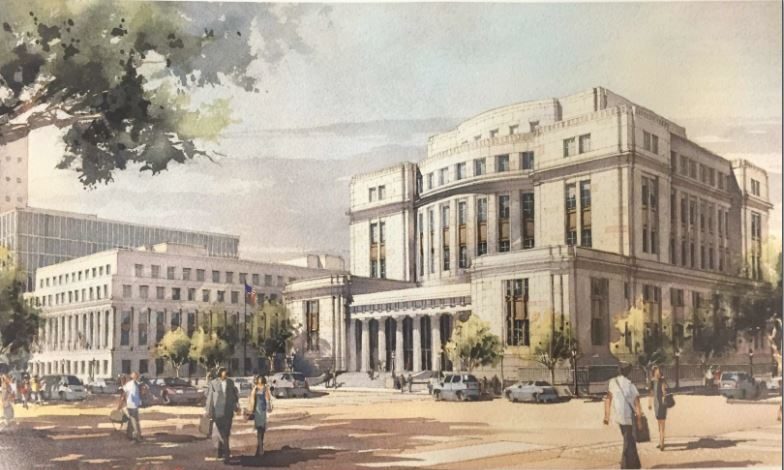 Friday, U.S. Senator Richard Shelby (R-Alabama) delivered remarks at the dedication ceremony for the new federal courthouse for the Southern District of Alabama in Mobile.
"Today's dedication is a historic moment for the city of Mobile, the Southern District of Alabama, and the Eleventh Circuit," said Senator Shelby. "It is my hope that decisions made in this new federal courthouse will uphold the rule of law and the values upon which our nation was founded. I am proud of the tireless efforts of all those involved in the process. This courthouse will without a doubt have a major impact on the Southern District of our state for years to come."
Shelby's office said that the new state-of-the-art judicial complex is located directly north of the existing 80-year-old John Archibald Campbell Courthouse and will be a 155,000-square-foot building that will take up the entire block at the corner of St. Louis and St. Joseph streets.
The new state of the art facility was built with various modern upgrades, including advanced security and new technology, along with improved public access.
The opening of this new federal building is the first step in completing a two-part federal project.
Employees have moved from the old Campbell courthouse to the new facility. This will allow renovations of the 80-year-old courthouse building to progress. The renovated facility will house federal bankruptcy courts, probation offices, appeals offices, and U.S. congressional offices.
The 115,015 square foot John Archibald Campbell Courthouse was constructed in 1932 and is listed on the National Register of Historic Places. The project includes re-using four existing courtrooms and seven existing judges' chambers. The repairs and alterations include: improved accessibility; perimeter security improvements; building façade cleaning and maintenance; window replacement; HVAC, plumbing and electrical improvements; hazardous materials abatement; replacement of the emergency generator; a new fire suppression system including fire pump. All interior work will be completed in accordance with the Secretary of Interior's standards to maintain the historic integrity of the building.
The new courthouse currently has six courtrooms. Three are for magistrate judges and three for district judges. The district courtrooms have galleries that can seat up to 80 people. The new courthouse has five floors and a below-grade secured tenant parking garage.
The groundbreaking for the new courthouse was held in March 2016. W.G. Yates and Sons is the contractor on the project. The completion of the restoration of the old courthouse is expected by June 2020. The project was funded with two appropriations (PL 111-17 for $50,000,000 in 2009 and PL 113-76 $67,500,000 in 2014).
Last month, Jeffrey Beaverstock of Mobile, Alabama, and Judge Terry Moorer of Greenville, Alabama, were confirmed by the Senate to be U.S. District Judges for the Southern District of Alabama. Beaverstock and Moorer were both nominated by President Donald J. Trump (R) in September 2017. Democrats have been obstructing the confirmation process of Trump's nominees to the federal court system.
Senator Richard Shelby is the Chairman of the powerful Senate Appropriations Committee and is currently in his sixth term in the U.S. Senate.
Print this piece
Rogers: CARES Act will help families and businesses get through the COVID-19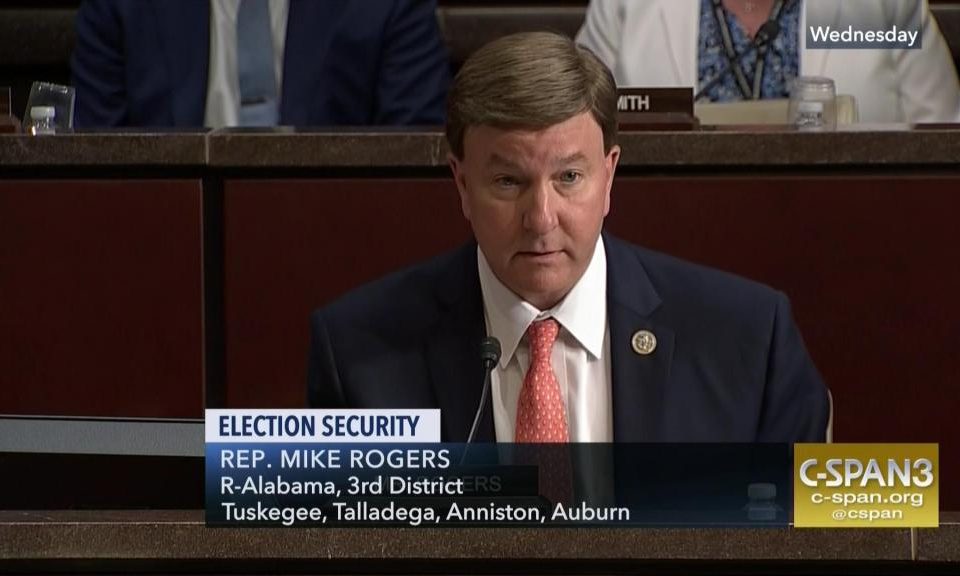 Congressman Mike Rogers, R-Alabama, voted in favor of H.R. 748, the Coronavirus Aid, Relief, and Economic Security Act.
The CARES Act is a $2 trillion bipartisan stimulus package that sponsors hope will be able to keep the economy from going into a deep recession, while the nation is gripped in a forced economic lockdown in order to fight the spread of the deadly novel coronavirus that causes COVID-19.
"This bill today is vital to helping families and businesses get through this terrible pandemic that is bringing our economy and lives to almost a halt," Rogers said in a statement. "More will be needed and more will be done. I am proud to have been on the House Floor to support it. We must continue to stand together as one nation to get through this unprecedented crisis. With our shared faith and perseverance, soon we can get back to work, school and life."
The bill provides resources for state and local governments straining from the effects of the pandemic; support for hospitals and health care workers; funding for medical equipment; support for law enforcement and first responders; funding for scientists researching treatments and vaccines; aid for small businesses; support for local schools and universities; and funding for affordable housing and homelessness assistance programs.
Senator Richard Shelby's (R-Alabama) office said that he measure contains provisions, that will impact Alabama:$150 billion for State and Local Governments; $45 billion for the FEMA Disaster Relief Fund; $1.5 billion for State and Local Preparedness Grants;$3.5 billion for Child Care Development Block Grants; $250 million for Hospital Preparedness; $100 billion for Reimbursements for Health Care Providers; $30.75 billion for the Education Stabilization Fund; $400 million for First Responder Grants; $10 billion for Airport Improvements Grants; $1.5 billion for Economic Development Administration Grants; $450 million for the Emergency Food Assistance Program; $350 billion for the Paycheck Protection Program; $349 billion for Small Business Administration Loan Guarantees; $425 million for Mental and Behavioral Health Services; $265 million for Small Business Grants for Counseling, Training, and Related Assistance; $300 million for Fishery Disaster Assistance; $850 million for Byrne JAG Grants; and $23.5 billion for Support for Agricultural Producers.
The legislation also provides $339.855 billion in emergency supplemental appropriations to aid Americans during the Coronavirus crisis. More than 80 percent of the total funding provided in the Coronavirus emergency supplemental appropriations division of the package will go directly to state and local governments.
This package follows two previous Coronavirus emergency relief bills passed by the Senate to provide relief for the American people during this unprecedented time. The first emergency supplemental package was passed by the Senate on March 5, 2020, which provided $8.3 billion in total resources to prevent, prepare for, and respond to the Coronavirus. The second legislative initiative – the Families First Coronavirus Response Act, which passed the Senate on March 18, 2020 – provides flexibility for the Departments of Treasury and Labor to assist small businesses, establishes emergency paid family and medical leave for those affected, and increases unemployment benefits and food aid.
The House of Representatives passed the bill on Friday after the U.S. Senate passed it unanimously on Wednesday night.
Congressman Mike Rogers is serving in his ninth term represents Alabama's Third Congressional District. Rogers serves as the Ranking Member on the House Committee on Homeland Security and is a senior member of the House Armed Services Committee.
Print this piece