Shelby praises final passage of first appropriations minibus conference report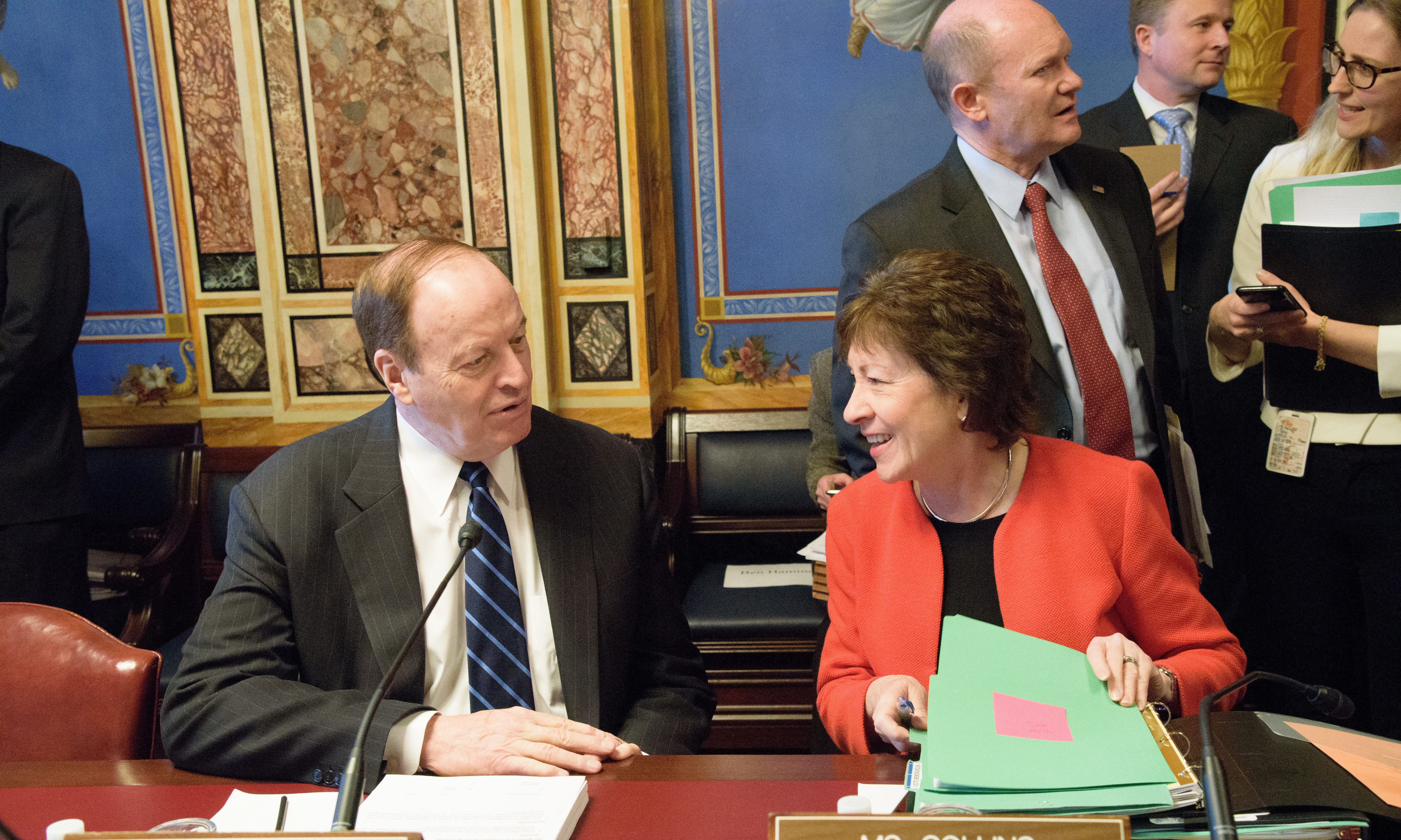 Thursday, U.S. Senator Richard Shelby, R-Alabama, praised the Senate's passage of the final conference agreement reached on HR5895. This is the first of three Fiscal Year 2019 minibus appropriations packages, which includes appropriations bills for Energy and Water Development, Military Construction and Veterans Affairs, and the Legislative Branch. The package also provides funding for the VA MISSION Act, Nuclear Security, and U.S. Capitol Safety. The House is expected to vote on the conference report later this week.
"Today I am proud to present my colleagues with the first dividends of their ongoing, bipartisan cooperation," said Senator Shelby. "This conference report contains critical funding to help transition our nation's veterans to the new health care program they deserve and have earned under the VA Mission Act. It funds nearly 200 construction projects that are very important to America's military and provides resources to bolster American energy and secure our nuclear weapons stockpile. The bill also provides funding to develop and maintain water infrastructure projects across the country."
"This is a far cry from where we were just a few months ago," Sen. Shelby continued. "Along the way I have pointed out that we have steadily consolidated critical mass for a return to regular order in the appropriations process. Both Republicans and Democrats agree that our partisan disputes on a given issue should not paralyze this institution's ability to carry out its most fundamental Constitutional responsibility: funding the government. Both parties see failure in this regard as harmful to our country as a whole – and both parties understand success in this regard benefits us all because it provides the stability and continuity that leads to security and prosperity."
"I thank my colleagues for their hard work in making this aspiration a reality," Shelby stated. "If we continue to work together in a bipartisan manner we can successfully fund nearly 90 percent of the federal government on time through regular order – something Congress has not been able to do in many years."
The final conference report was passed by a vote of 92 to 5.
The legislation provides $97.1 billion to take care of our nation's veterans and fund military construction, $44.6 billion to support U.S. Department of Energy programs and critical infrastructure projects administered by the Army Corps of Engineers and Bureau of Reclamation, and $4.8 billion to maintain essential operations and security of the U.S. Capitol, Congress and support agencies.
Sen. Shelby is the Chairman of the powerful Senate Appropriations Committee. He is serving in his sixth term in the U.S. Senate. Prior to his election in 1986, Shelby was elected to four terms in the U.S. House of Representatives and two terms in the Alabama Senate. Richard Shelby lives in Tuscaloosa.
U.S. Attorney Jay Town announces resignation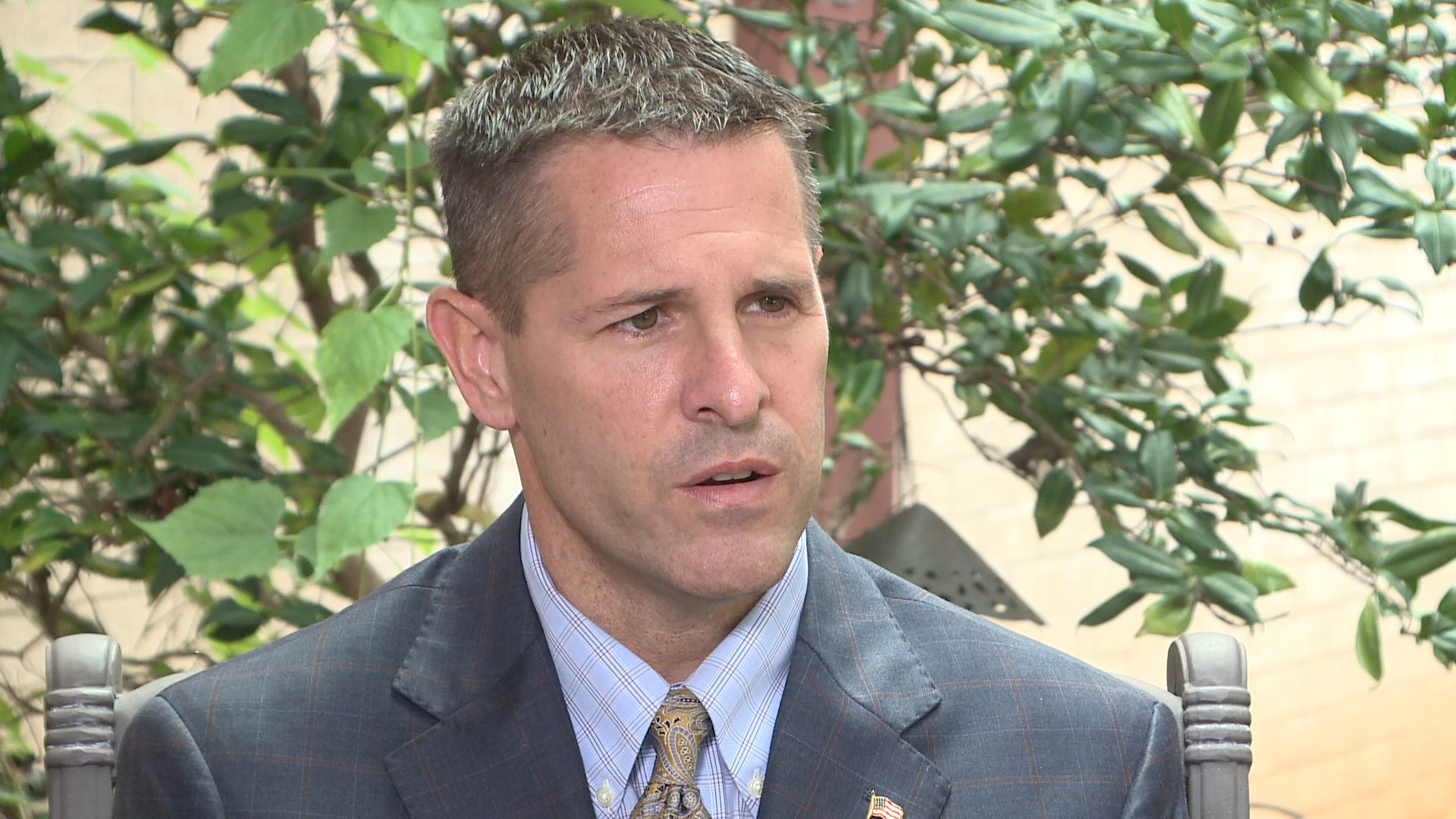 Jay Town, the U.S. attorney for the Northern District of Alabama, on Friday announced his resignation and plans to work at a Huntsville defense contractor and cybersecurity solutions company. 
Town's resignation will be effective Wednesday, July 15, according to a press release. 
"After much thoughtful prayer and great personal consideration, I have made the decision to resign as the United States Attorney of the Northern District of Alabama.  I have tendered my resignation to Attorney General William Barr. General Barr expressed his gratitude for my service to the Department of Justice and to the Northern District and, despite having hoped I would continue in my role, understood and respected my decision," Town said in a statement. 
"I am extremely grateful to President Trump, to whom I also tendered a letter, for his special trust and confidence in me to serve as the U.S. Attorney. It was an honor to be a part of this Administration with an unrivaled class of United States Attorneys from around the nation.  I will forever remain thankful to those who supported my nomination and my tenure as the U.S. Attorney," Town continued.
Town said his job with the unnamed Huntsville defense contractor and cybersecurity solutions company is to begin later this year, and the company is to announce his position "in a few weeks." 
"The Attorney General of the United States will announce my replacement in the coming days or weeks," Town said in the release.  
Town has served in his position since confirmation by the U.S. Senate in August 2017. Prior to that appointment, Town was a prosecutor in the Madison County District Attorney's office from 2005 until 2017.
Attorney General William Barr in a statement Friday offered gratitude for Town's three years of service. 
"Jay's leadership in his District has been immense.  His contributions to the Department of Justice have been extensive, especially his work on the China Initiative and most recently as a Working Group Chair on the President's Commission on Law Enforcement and the Administration of Justice. I appreciate his service to our nation and to the Justice Department, and I wish him the very best," Barr said in a statement.
The U.S. Justice Department in April 2019 notified Gov. Kay Ivey that the department's lengthy investigation into the state's prisons for men found systemic problems of violence, sexual assaults, drugs and corruption which are likely violations of the inmates' Constitutional protections from cruel and unusual punishment. 
Town's office leads the discussions between the U.S Department of Justice and the state on the prison conditions. 
Problems with violence, deaths and drugs in Alabama's overcrowded, understaffed prisons have not markedly improved in the year's since the U.S. Department of Justice released its report.